Read any interior design site or magazine and you'll likely find at least one recommendation to use neutral colours in your home. While whites and beiges can work well in some homes, they aren't for everyone — after all, some of us prefer a splash of colour!
However, after years of reading that neutrals are the new brights, it can be a daunting prospect to ditch the subtle shades.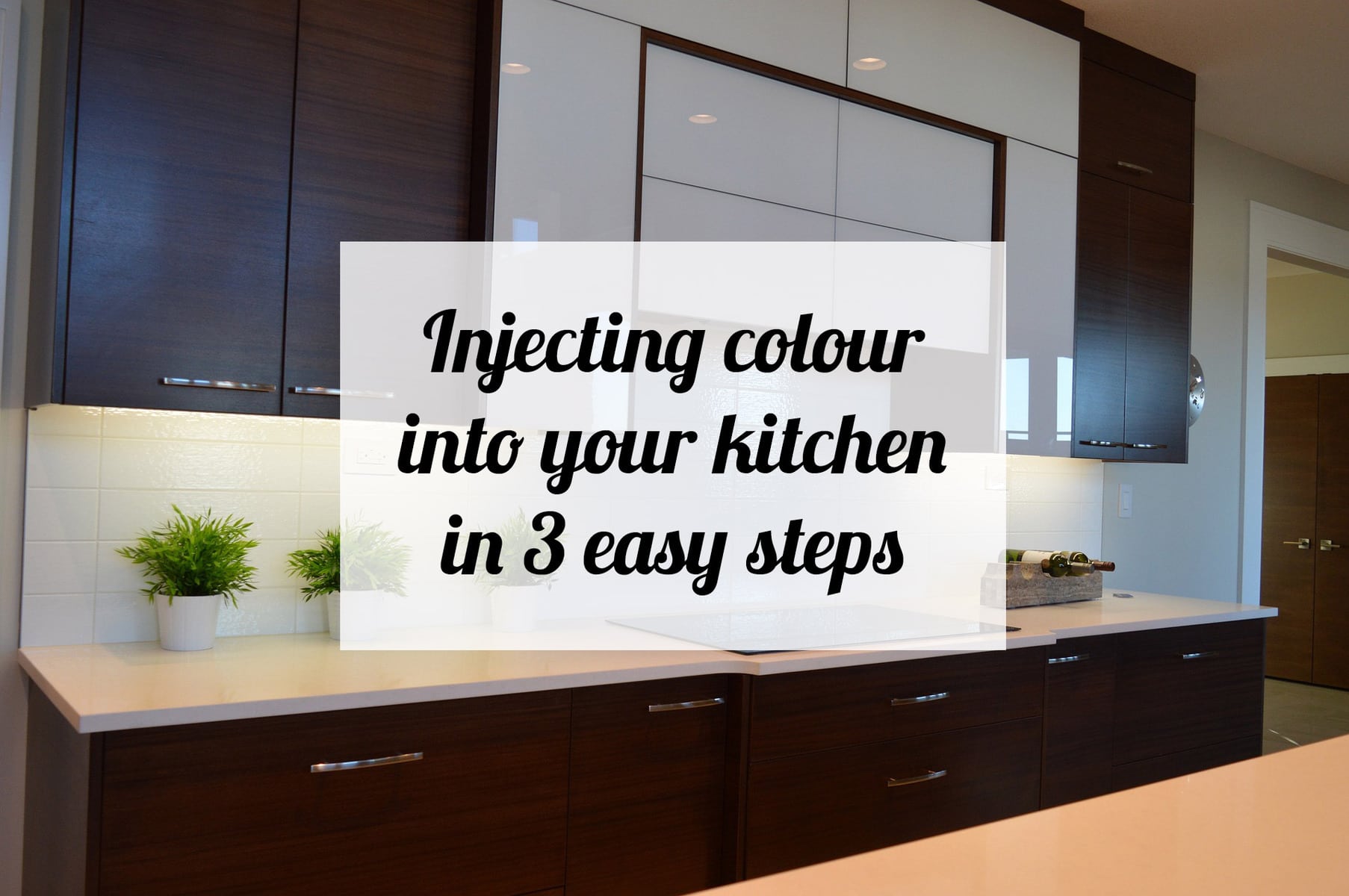 Here, you'll find our three top tips to help you introduce colour into your kitchen.
Start small
Just like dipping your toe into a swimming pool, it is possible to start small when it comes to using colour in your kitchen — you just need to know how to do it. An easy way of doing this is through the careful introduction of brightly coloured accessories. Simply decide on one or two accent colours and carry them through your space with kettles, toasters, plates, cups — anything! Just make sure you don't overdo it; choose your items carefully for maximum impact.
Get the balance right
Ready to get the paint pots out? You'll need to get the balance right to avoid overwhelming your space. For example, painting your whole space a vivid orange can make your space feel smaller. If you are going to paint your walls, you'll need to do it strategically.
A great way of adding colour without painting all four walls is to create a feature wall in your kitchen. For this to be effective, you'll need to keep your use of colour elsewhere to a minimum — for example, keep the other walls a muted shade to make the bright colours really pop.
Don't stop at the walls
Now you've tasted what life with colour is like, you could go a step further and opt for a bold coloured kitchen. You may feel like there are a few more options than traditional white or wooden designs, but it all depends on where you shop.
Bespoke kitchen designer, Harvey Jones, handcrafts each kitchen and supplies them with two coats of undercoat before painting them with the customer's chosen colour after installation. This means that whatever colour you want, whether it's pale yellow or vibrant lime, it is a possibility.
Are you inspired to inject a bit of colour into your kitchen?
* PR Collaboration