Moving to a new home in a different city or state can be a significant undertaking. It becomes even more challenging when you need to hire long-distance movers. This type of move demands a lot of planning and preparation.
There are many things you must consider to ensure a smooth and successful move. As you search for reliable long-distance movers in your area, for example, Dallas, remember the mistakes that can complicate the process. Today, this article will explore these ten mistakes to help you avoid them.
Whether avoiding procrastination or getting the proper insurance, these tips can help prevent common pitfalls while moving long distance.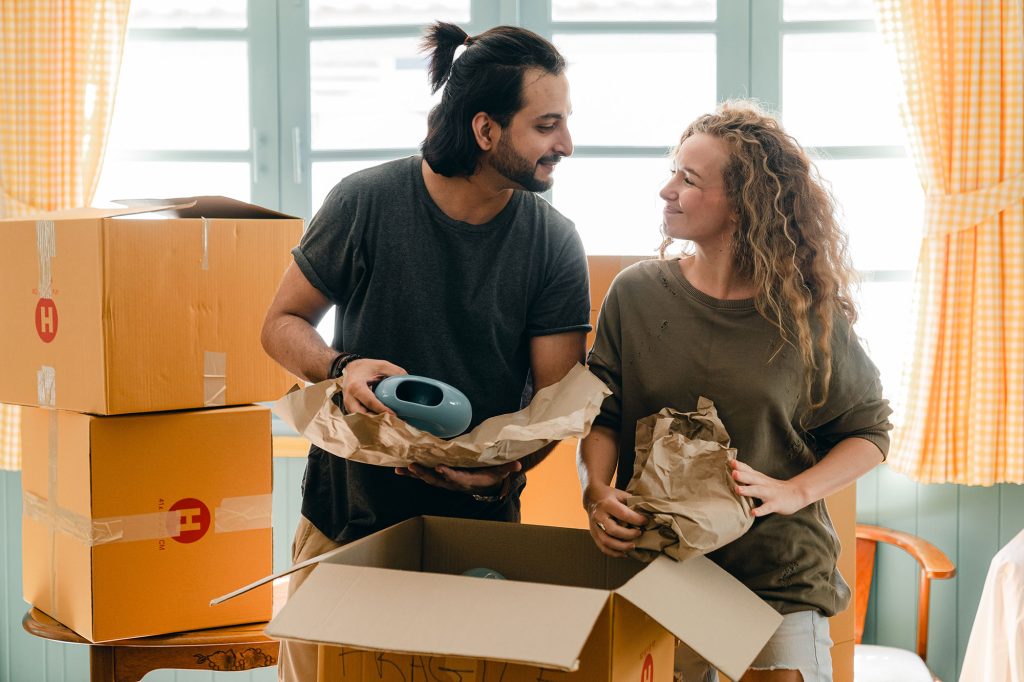 Procrastination
Procrastination is one of the biggest mistakes people make during long-distance moving. Moving requires significant planning and preparation, and delaying it can add unnecessary stress. It's best to begin planning as early as possible to have enough time to complete all the necessary tasks.
There are many moving parts to keep in mind when it comes to long-distance moving. That includes packing, decluttering, hiring movers, and finding a new home.
Not doing research
Not doing research is a common mistake when hiring long-distance movers in Dallas. It's crucial to research different moving companies to find the most reliable one. It's best to work with a company that can handle long-distance moves, especially across state lines.
You want a company that understands the regulations and requirements of long-distance moves. They must have the necessary licenses and insurance and can provide a detailed quote. If you live in Dallas and are looking for long-distance movers in your area, read reviews of long distance movers in Dallas to understand customer experiences with the company.
You can also check the company's service offerings, years of experience, and certifications. A reputable moving company will be transparent about its credentials.
Overpacking
Overpacking is another mistake that people make during long-distance moves. Packing too much can make the process more difficult and expensive. You may need to hire a larger moving truck, which will cost you more money. So, it's vital to declutter and only bring the items you need to your new home.
Before packing your belongings, determine what you want to keep, donate, sell, or throw away. Consider donating the things you no longer need or use, such as old clothes, books, or furniture. Not only does it simplify packing, but it can also save money on moving costs.
Not labelling boxes
Proper labelling can make the unpacking process more manageable and efficient. When packing for a long-distance move, label each box with the contents. You can also detail which room they belong in.
This will help you stay organized during the move and ensure each item reaches the correct room. Proper labelling will also make unpacking more efficient. You'll know just where to find the things you need.
It's also helpful to use colour-coded labels or stickers to identify the boxes. For example, you can use red labels for boxes belonging to the kitchen, blue labels for the living room, and so on. This will make it easier for the movers to identify where to place each box.
Not Taking Inventory
A detailed inventory of all your assets will ensure nothing gets lost during the move. This list should include the item's name, condition, and special instructions. It's also helpful to take photos of these items, which helps during insurance checks.
During the move, check off each item on the inventory list as it's loaded onto the moving truck. This will help you ensure that everything's loaded and nothing's left behind. Once you arrive at your new home, use the inventory list to check off each item as it's unloaded from the truck.
Not notifying important parties
Notifying important parties of your new address is crucial in a long-distance move. Failing to report can lead to missed bills, lost mail, and other complications. Those can be time-consuming and frustrating to resolve.
Before you move, list the necessary parties you need to notify of your new address. This may include your bank, credit card company, utilities, insurance, and post office. You should also inform subscription services and update your address on online accounts.
Not getting proper insurance
It's important to ensure that your belongings are protected during the move. While reputable moving companies can reduce damage risks, accidents may still happen. So, getting proper insurance coverage is best to protect your belongings during the move.
There are several types of insurance coverage available for long-distance moves. That includes basic coverage, full-value protection, and third-party insurance. Basic coverage is part of the moving company's rates but only has limited coverage.
Forgetting to forward mail
When you move to a new address, you must ensure that your mail follows you. Forwarding your mail to your new address will ensure you don't miss any letters, bills, or packages.
The process of forwarding your mail is simple. You can visit your local post office or go online to enter a change of address form. This will redirect your mail to your new address for a specified period.
Underestimating the cost
It's also important to budget accordingly and prepare for any unexpected costs. Underestimating the price of a move can lead to financial stress and derail your plans.
One of the main costs associated with a long-distance move is the cost of hiring movers. Research and compare different moving companies to get the best value for your money. Plus, get quotes from multiple movers and ask about extra fees that may apply. That may include fuel surcharges, packing fees, or extended carry fees.
Not taking care of yourself
Moving can be a physically and emotionally demanding process. It's pretty easy to become caught up in the logistics of the move that you forget to take care of yourself. But focusing on your health and well-being is essential to ensure you're up to the task.
One of the most vital things you can do to take care of yourself during a move is to get enough rest. Moving can be exhausting, so get adequate sleep to recharge your batteries.
Conclusion
Long-distance moving can be daunting, but planning can make it stress-free. You can make the moving process more manageable by avoiding common mistakes such as overpacking and not taking inventory.