Both Mr H and I are designers in our day job so we have always encouraged the boys to be creative. It's no surprise the boys love drawing. We have a dedicated Art Trolley that has a ridiculous amount of pens and crayons and all manner of art supplies for them to have easy access to so when we were offered the chance to review the 3Doodler Start Essentials Pen set I thought it would be a great way for them to learn how to create art in a different form. I decided to test it out for myself before the boys got their hands on it.
3Doodler Start Essentials Pen Set
3Doodler is an award-winning product that allows kids and adults to bring their drawings to life in 3D form. They have two main ranges, the 3Doodler Start which is aimed at children aged 6-12 and the 3Doodler Create which is for children aged 14+ and adults.
The 3Doodler Start Essentials Pen Set comes with everything you need to get started.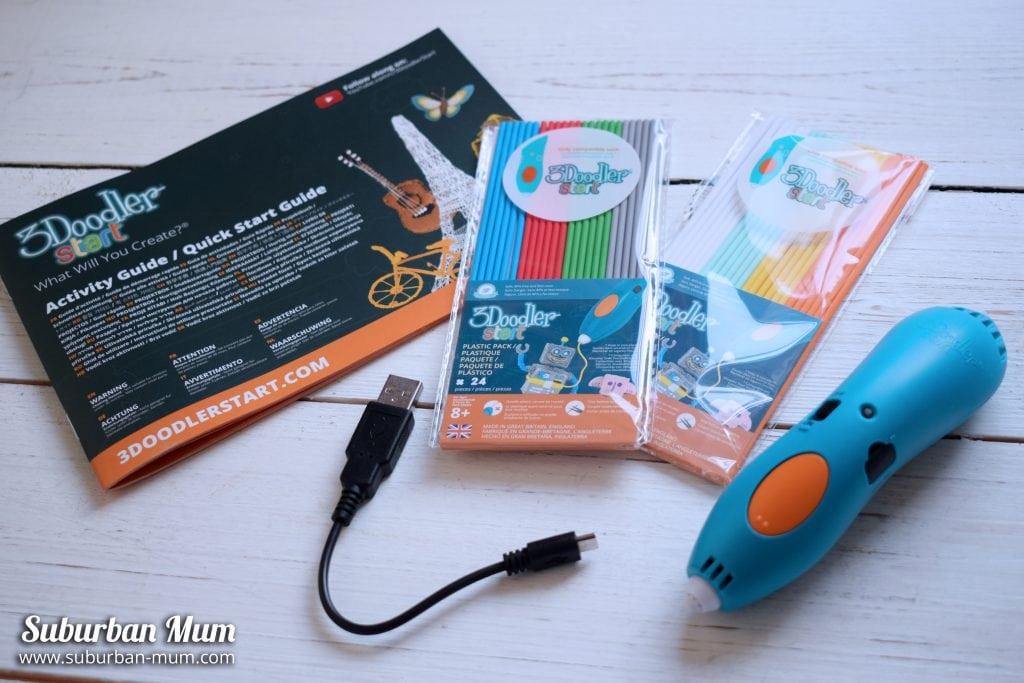 The box includes:
3Doodler Start Pen
Activity Guide
Micro-USB charging cable
2 x 3Doodler Start Plastic strands
How does the 3Doodler work?
The process is really quick and easy. You pop a coloured plastic strand into the top of the pen and switch it on, once the LED light on the pen turns green its ready to go. Press the orange button and the plastic strand that has been heated will start to come out of the pen tip for you to start your creation.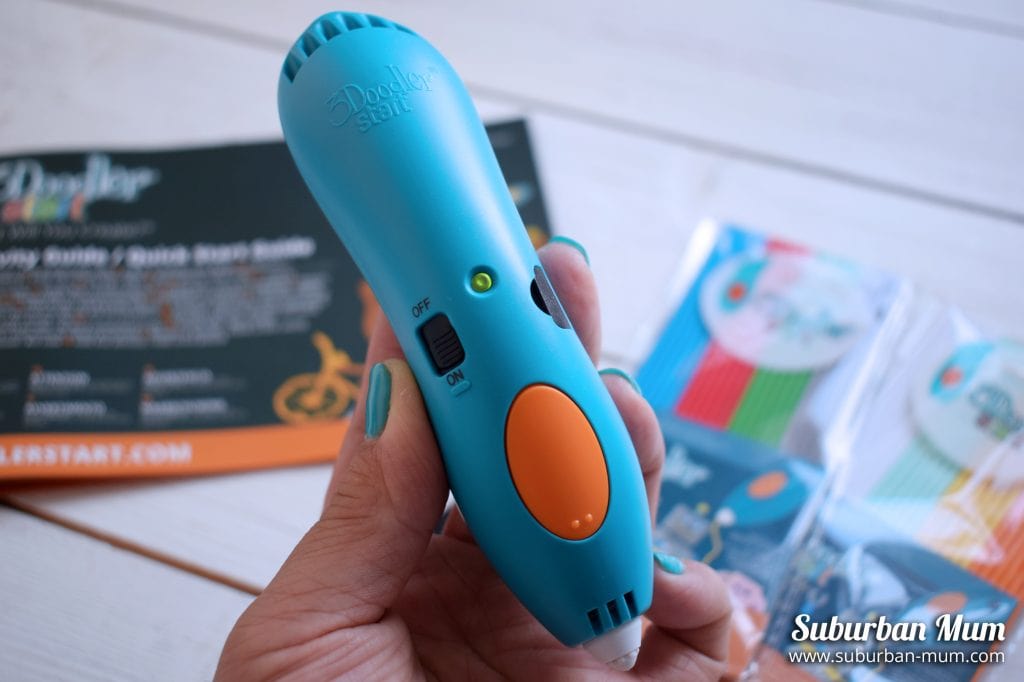 The 3Doodler pen was comfortable to hold and use (myself and the boys are left-handed). The flow of the plastic comes out a good speed too and is not too fast and not too slow. I started off doing some freestyle doodles on paper to get used to using the pen before having a look through the activity guide at some of their templates.
Creations with the 3Doodler Start Essentials Pen Set
I liked the look of the 3D Flowerpot so decided to give this a try. The guide tells you how many strands of plastic you will need to make your creation and is broken down by colour.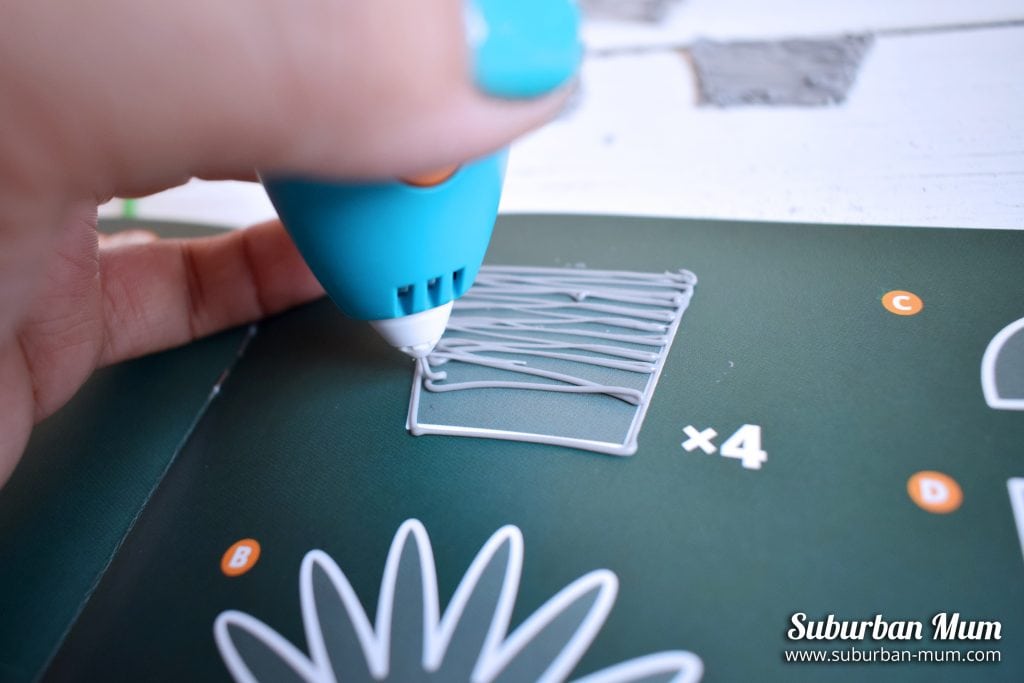 The instructions for the templates are easy to follow and once you have finished each shape, the plastic lifts off easily. You can also easily switch colours without the need to waste the plastic strand you are currently using. To do this, you simply press the orange button twice for the plastic strand to reverse out of the pen.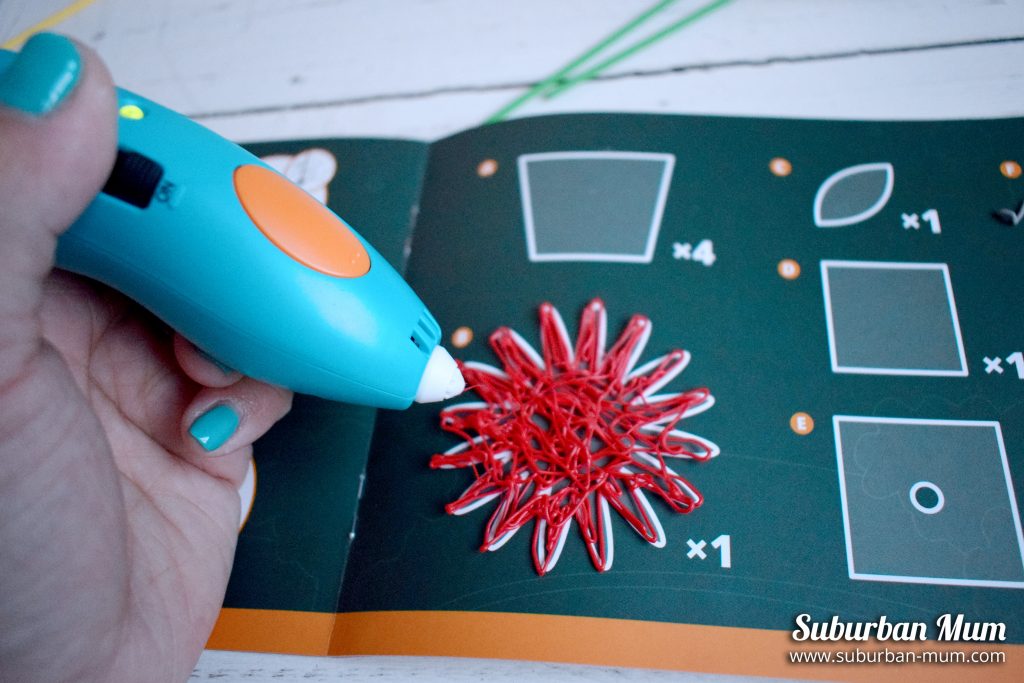 The plastic cools almost instantly when it comes out from the pen so it is safe for children to touch and mould as they desire. I really liked the fact that the plastic strands are eco-friendly as they are bio-degradable and are made from food-grade materials that are BPA-free and non-toxic.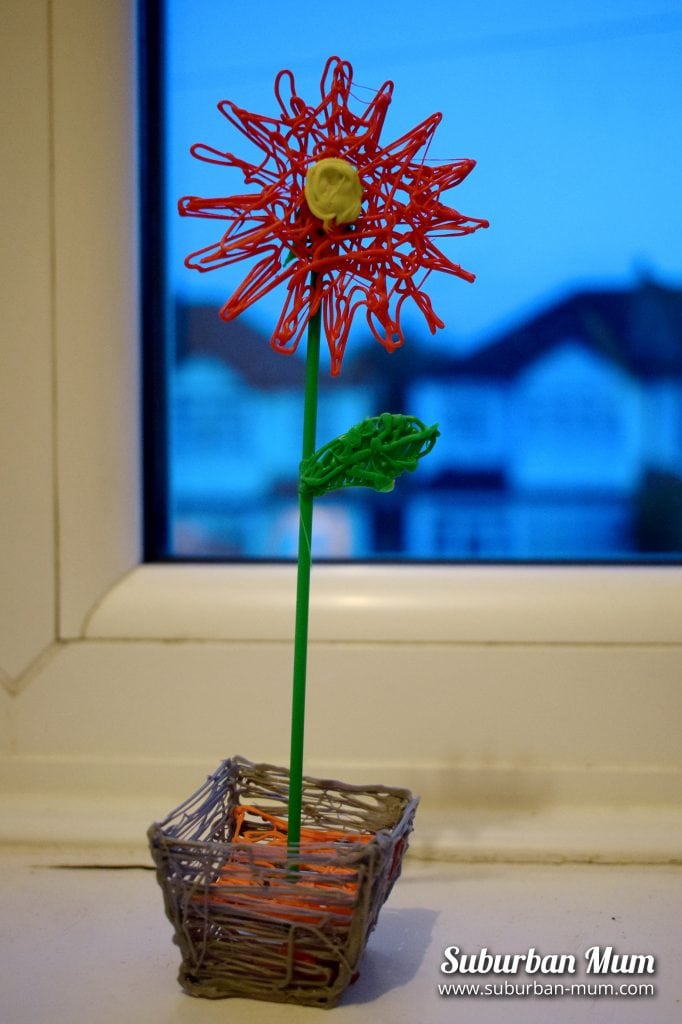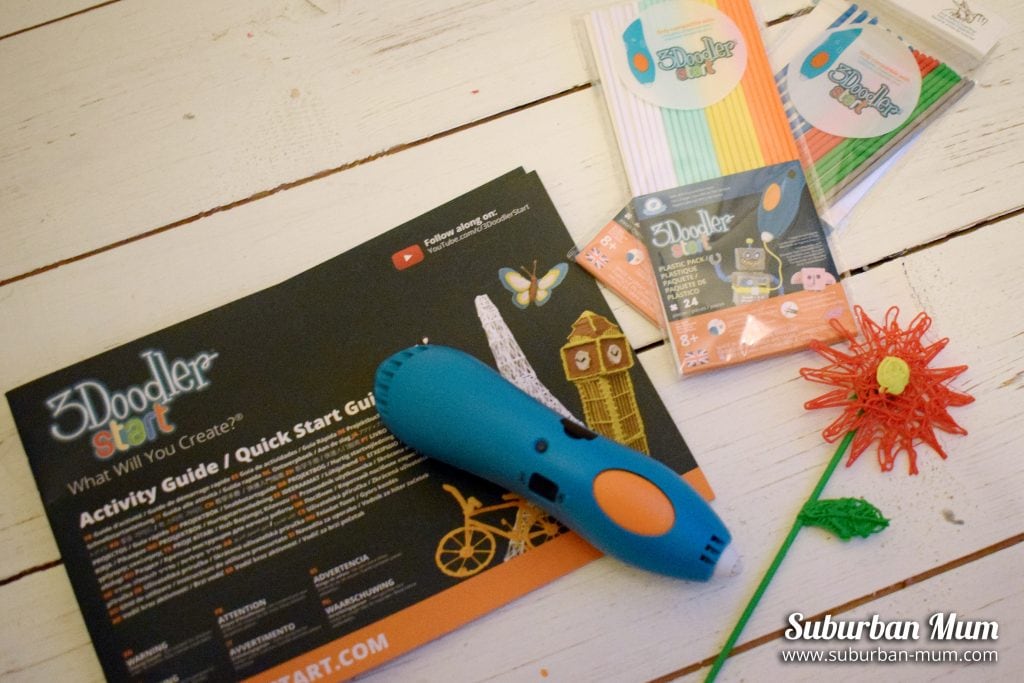 Our thoughts
Overall, I was impressed with the 3Doodler Start Essentials Pen Set. It's easy and safe to use and helps kids (and adults!) bring their creative ideas to life in 3D form. There is also a handy section on their website 3doodlerstart.com that gives you more ideas, stencils and tutorials as well as an app you can download that lets you use your phone or tablet as the canvas.
The 3Doodler Start Essentials Pen Set is available from Smyths and other toy stores for around £44.99rrp.
You might also like: