"The weather outside is frightful….." As the song goes, and while Christmas may be well and truly over, the cold weather will still be with us for a little while longer yet. We have had some pretty cold weather this winter, and there is no doubt that there is more forecast to be hitting our shores in the upcoming months.
It's little wonder that over a quarter of Brits in a recent survey said they're planning on taking a winter sun holiday this year despite research from Betway indicating that the top destination for winter travel for Brits is Disneyland Paris, travelling to Spain is always a popular option for many families.
If you are looking for a place to jet off to so you can escape the winter blues, look no further than the Canary Islands. Millions of Brits flock to the sun-drenched islands each year thanks to its sunny weather all year round, making it perfect for a holiday with kids in Spain. With temperatures in the 20s even when they're struggling to stay in the plus figures in the UK, it's an attractive draw for many people and, in all honesty, cheaper than popping the heating on this winter with the way energy prices are rising!
The Canary Islands are seven different islands off the coast of Spain, and their close proximity to Morocco means they bask in warm temperatures all year round. Perfect for sun lovers the world over. The islands are Tenerife, Gran Canaria, Lanzarote, Fuerteventura, La Palma, La Gomera and El Hierro. Tenerife, Gran Canaria, Lanzarote and Fuerteventura are the most popular winter sun destinations. Plus, they are all between 4 and 4.5 hours of flight time from most UK airports too.
I have to admit, despite having been to Spain, we've not yet had a chance to explore any of the Canary Islands, but we really want to go. This post will look at some of the best holiday destinations for you (and hopefully me) to enjoy, whether you are looking for a winter family holiday in Spain or a trip at any other time of the year.
4 perfect Winter sun destinations for families in Spain
Costa Adeje, Tenerife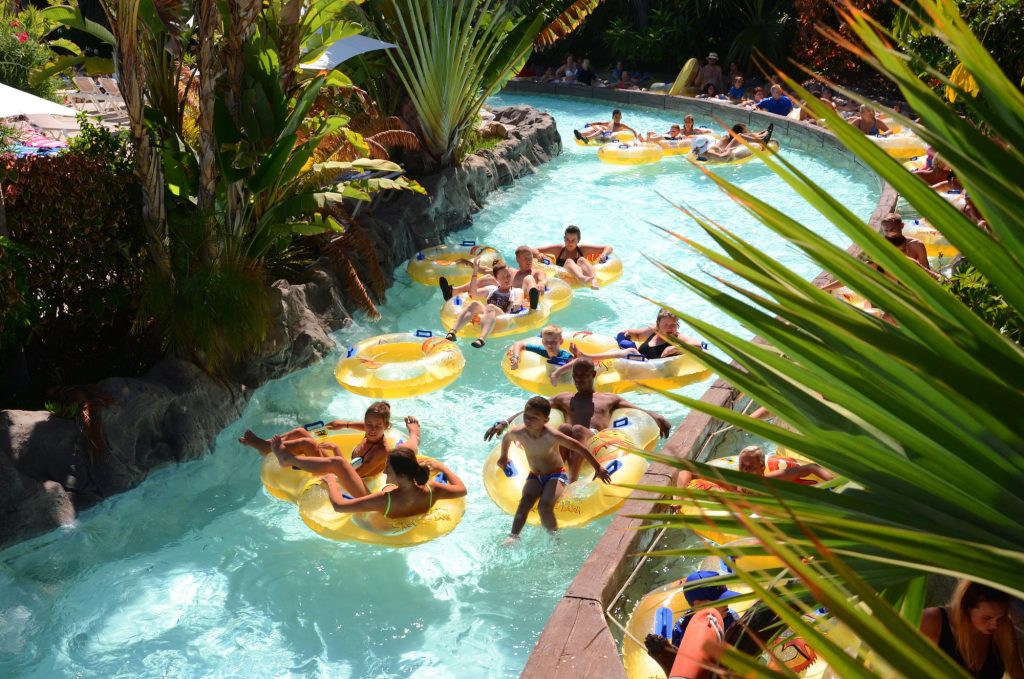 Costa Adeje is a thriving holiday destination for families in Spain. Close to the coastline, you can take advantage of many activities for the whole family, both on and off land.
Playa de Fanabe is the perfect beach with clean bathing facilities and toilets. Alongside the beach, where you can rent deck chairs are many shops, bars and restaurants for you to enjoy during your trip to the beach. Plus, it is within walking distance to many family-friendly hotels and the marina where you can book onto one of them any different boat tours at sea to go whale watching, swim in the ocean and much more. Other activities include bike rentals, excursions to the famous Mount Teide, Siam Water Park and much more.
Costa Teguise, Lanzarote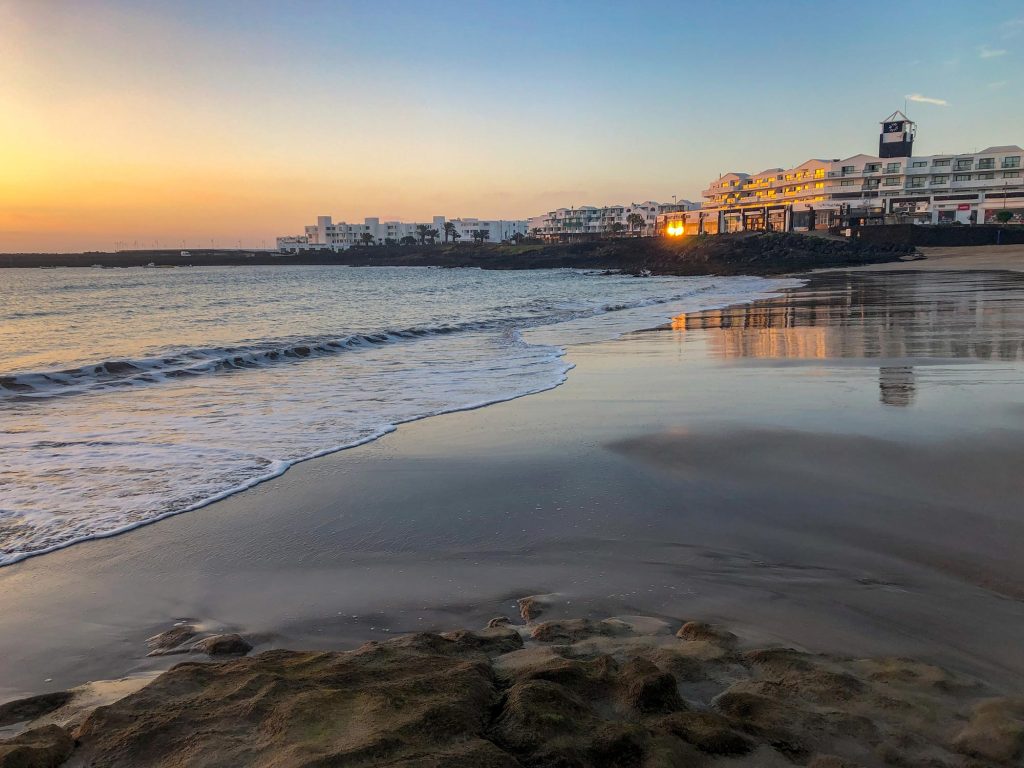 Costa Teguise is another family-friendly Spanish destination popular with Brits and Europeans. When you're looking for villas to rent in Lanzarote, Costa Teguise is a great place to stay. With five beaches, there are plenty of opportunities to explore the island and see what Costa Teguise and Lanzarote have to offer. Plus, many of the beaches have facilities for bathing, showering, sunbed hire and access to toilets which is a requirement for those with kids.
From walking the coastline and hiring electric bikes and scooters to stopping off at any family-friendly pubs and restaurants, there is no shortage of activities to occupy family members of all ages.
For adventure-seeking families, you can try your hand at diving, surfing and windsurfing or exploring Montana Corona, an extinct volcano.
Maspalomas, Gran Canaria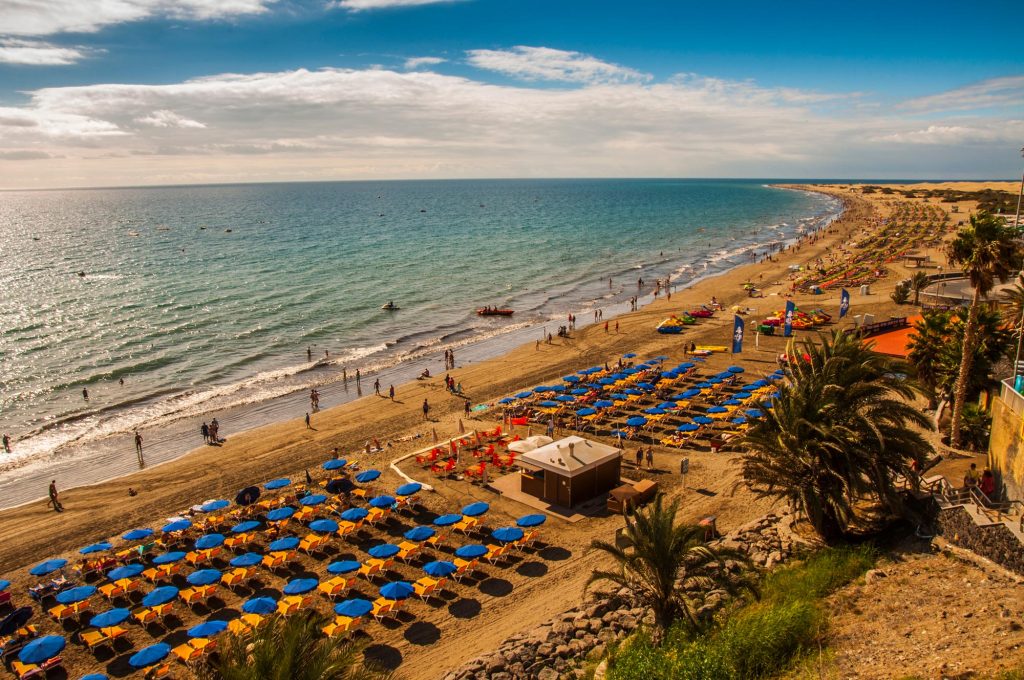 Maspalomas has some stunning natural scenery, from Playa de Maspalomas beach to the Botanical Park of Maspalomas and La Charca. You can explore Gran Canari's natural beauty with the family and bask.
Aside from this, there are plenty of opportunities to explore and get your adventure thrill in via heading to Palmitos Park, Aqualand Maspalomas or going further afield with one of the many excursion companies allowing you to experience ATVs, off-road tours and even boating trips included.
So whether you want to relax in the sun or experience the thrills of Maspalomas, this Spanish destination has it all.
Corralejo, Fuerteventura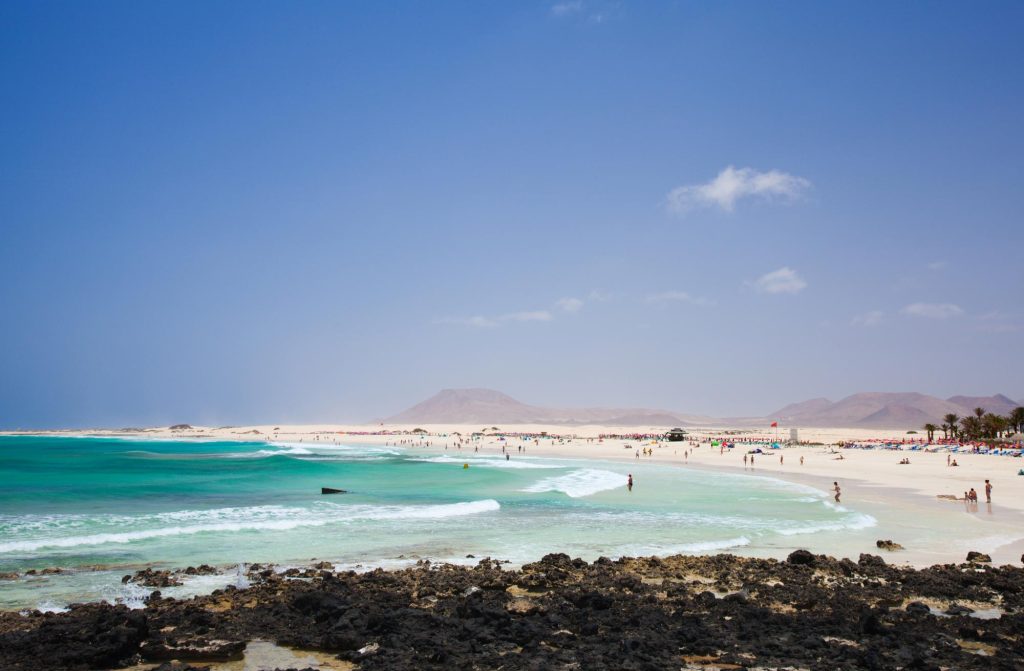 Corralejo is one of the best places to visit with families in Fuerteventura. From its beautiful sandy beaches (and even a popcorn one – Popcorn Playa) to national parks, there is something for everyone to enjoy in the sun. Much like with the other islands, Fuerteventura is a popular destination, meaning you can rest assured the whole family will be catered for.
There are beach bars and restaurants, car and bike hire, promenades to walk down, boat tours and even a little on-road train to take you on a tour of the island (including to the port where you can sail over to Lanzarote too!) You can book a lesson at the Surf Academy, head out on a scuba diving trip or take a private tour of the island to catch all the landmarks and hotspots.
So there you have it. 4 destinations you can head to this winter with kids in Spain. All offer varying levels of family-orientated activities and places to stop, relax and bask in the sun, leaving behind memories of a wet, cold, dreary England.
If you have visited any of the Canary Islands, I would love to know your thoughts and suggestions for where to visit.
You might also like: