Convert. Extend. Add. Repair. Transform. There's an endless stream of activity that can enhance your home's look and feel and add value, of course.
If a major remodelling or renovation looks expensive, you can focus on smaller projects that won't cost as much but will deliver the desired results in the long run.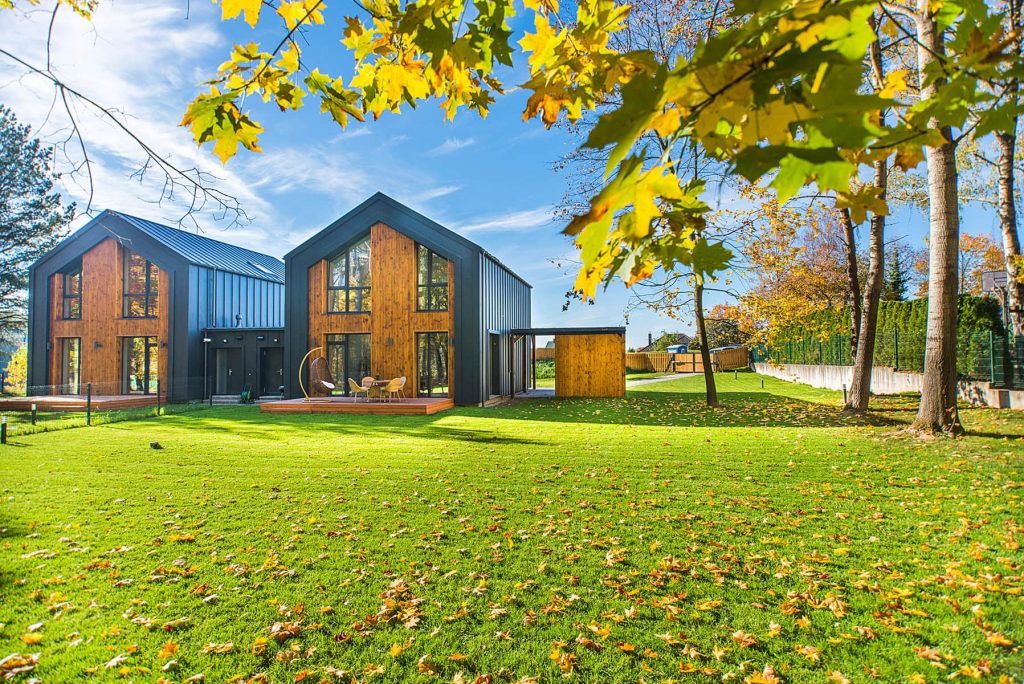 Worthwhile Home Improvements
Paint
Give your home's interior and exterior a fresh coat of paint in the right tones or hues. Consider the 2018 Zillow Paint Colors Analysis, which takes into account over 135,000 photos of homes listed and sold in the US in an eight-year timeframe. These are some of the color trends:
A front door painted in black can increase the house's sale price by 2.9 percent.
A living room colored pinkish taupe contributes 1.3 percent to the price.
A professional paint job commands hundreds to thousands of dollars, a cost you can lower when you take on the task. Be that as it may, painting your house remains one of the most affordable ways to improve your home and its value.
Update the Bathroom
No walls will go down for this update. The makeover can be as simple as replacing the shower curtain or giving the shower head a deep cleaning to remove mineral deposits and restore its sparkle.
Other noteworthy tweaks:
Repairing or replace leaking faucets
Installing cabinets or upgrade existing ones with new paint and handles
Cleaning and regrouting tiles
Cleaning glass surfaces like mirrors, windows, and shower doors
Your rule of thumb is to free up storage, replace dated fixtures, and present a clutter-free space with costs associated with plumbing and installing cabinetry.
Redefine Your Space
Crown moldings accomplish the task of providing dimension and elegance to your house. They make their appearance primarily in the living room, kitchen, and dining area. Moldings are made of solid wood, plaster, MDF, or PVC. You can have them painted, stained, or installed as is.
Take these into account:
The choice of material and how the space is ornately decorated affect the cost.
Take note of the ceiling height when choosing a design.
Consider trims on windows and doors to give the room a finished look.
Go DIY, or ask the help of experts.
Get or Maintain Your Lawn
In the real estate market, a house with landscaping is always valuable than none at all. You can undoubtedly have green and well-trimmed grass surrounding your property.
Start from scratch by preparing the ground, removing the weeds, and improving the soil. Choose the grass species and whether to sow seeds or install sod.
Grass seed is cheaper but takes longer to grow.
Sod is more expensive but offers you an instant lawn.
For your existing lawn to remain healthy and strong, ensure it is adequately watered and properly nourished. Mow as required.
Grow Trees
Your house's curb appeal benefits from a tree or two that provide shade and add thousands of dollars to your property value. Trees lend beauty, color, and character to your overall landscape. In choosing which tree fits your property, consider your area's climate, the tendency for the tree to produce surface roots, and the maintenance when the tree sheds its leaves.
You can worry about fall garden chores later. What's critical is for your newly planted tree to mature. And it needs frequent watering that you can do through drip irrigation. This system with drips and microirrigation parts from Netafim is suitable because of the following reasons:
It provides the right amount of water to your tree.
It delivers water directly into the root zone.
It thus lessens the chances of water going to waste or evaporating.
Funding Home Improvement
People improve their homes for many reasons, primarily to rake in profits for the money and work invested in each project. While not all upgrades translate to higher sale prices, some provide good returns on investment.
The most conventional, if not the best, way to pay for upgrades is to save. However, life happens, and your savings are earmarked for other priorities.
Financing fills the gap for homeowners who want to move forward with their projects when cash is not available. In case you plan to finance your improvements, you have these options:
A cash-out refinance allows you to tap your home's equity. It's effectively taking out a new, bigger mortgage to pay off the old loan and get the difference in cash.
A home equity line of credit serves as a second mortgage. A HELOC has a draw period when you can borrow and a repayment period that entails paying off the loan.
A personal loan appears less risky than the above options because your home is not on the line. Still, you need to present a high credit score to get a loan with reasonable terms.
Each loan carries risks and requires a stringent qualification process. How about checking with your local municipal office for home improvement grants? While you and the project need to meet the eligibility guidelines, it's money that you are not obligated to repay.
With a budget and a possible source for it, which projects will provide value for your money? Give your property, including the plants, the love and care they deserve, and you'll see your efforts bearing fruits.
*Collaborative post