Kids grow up way too fast for my liking. One minute, they're a tiny newborn in your arms and then, before you know it, they are running around looking more and more grown-up each day.
My boys are 8 and 10 now and I still fondly remember preparing the nursery ready for our first baby's arrival. Over the years, the decor has changed to suit the latest thing they are in to and we have now reached the stage again where they are ready for another makeover.
If you're not wanting to go the whole hog redecorating your kid's bedroom because you don't have the time, here are five easy ways you can freshen up your kid's bedroom to give it a new lease of life.
Give the room a good clean
I know it sounds a little crazy but giving the room a good once over with sugar soap on the walls and skirting boards as well as using some elbow grease on the windows will instantly make the room feel like new. Kids are always touching the walls and hotspots such as light switches and door handles so they can get grubby very quickly.
Add/replace soft furnishings
If your kids have decided that they have outgrown their theme or colour scheme, one easy way to change things up is by replacing/adding some new soft furnishings.
Consider updating the bed linen and co-ordinate with some new curtains/blinds and cushions that will complement each other and voilà, you will have easily updated the look and feel for the room without having to do too much work.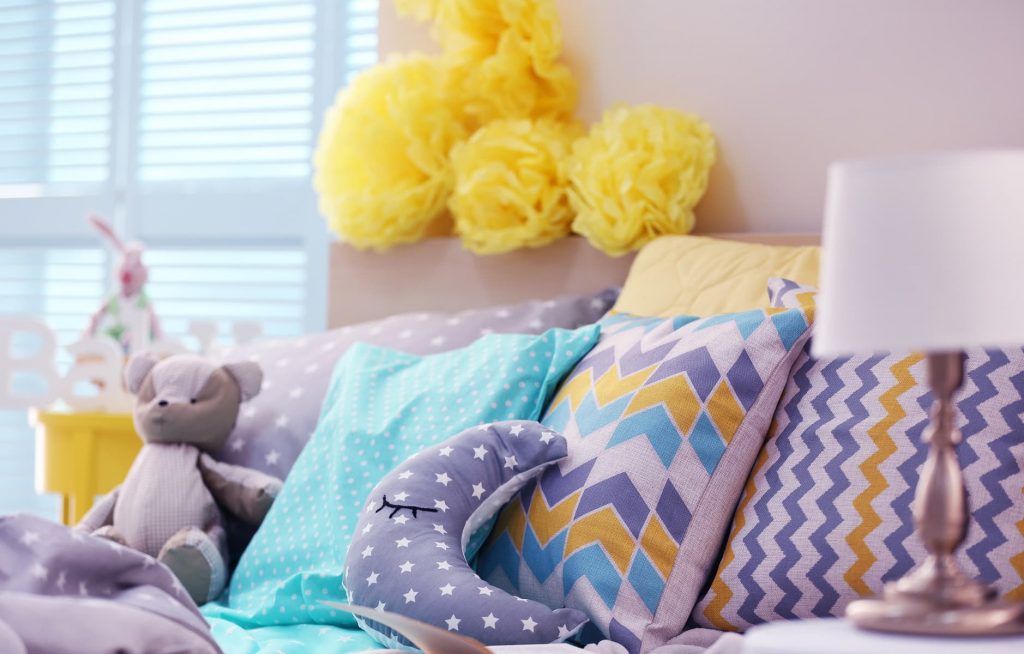 Add wall stickers
An easy way to update the look of your kid's bedroom without going to the effort of painting the walls is to use wall stickers. There's a huge range to choose from so you can be sure to find something that will be suitable for your kids. You could even choose to have personalised wall stickers so you know that the bedroom will be unique to your child.
Best of all, wall stickers are easy to apply, affordable and can be easily replaced ready for the next thing your kids are into.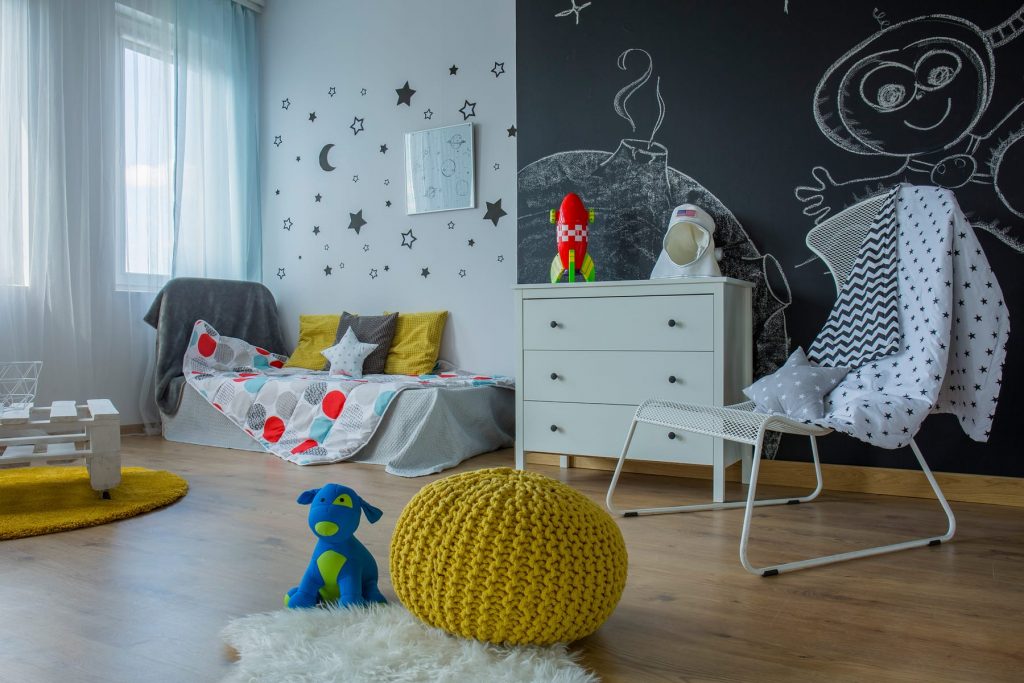 Re-arrange the room
Sometimes, rearranging the room and moving the bed and furniture around so that it works/flows better can be all it takes to update the room. It could also be that you want to create space for a new desk or even a reading nook to give the kids somewhere to have some quiet time and relax.
Create a gallery wall
Let your kids choose artwork to go on the walls. It could be that you let them hang their own paintings or they could choose some prints to go on the walls. There are lots of kids wall art available on Etsy that you can print out and frame yourself. For an art gallery effect, you could choose to have the same frames for each piece of art.
These are just a few simple ideas on how you can freshen up your kid's bedroom. Do you have any other ideas to share? I would love to hear them in the comments below!