Many of us are happy where we live but would like more space or a better interior. So, it's no wonder that home renovation is such big business. Some of us like to get hands-on with our renovations while others prefer to leave it to the experts. But whatever route you choose, it's easy to make mistakes or loose your way. So, here's five house renovating tips that will help keep you on track.
Start with a blank canvas
The easiest way to carry out a comprehensive renovation in reasonable time, is to start with a blank canvas. This means stripping out old floor and wall coverings and removing fixtures and fittings first. Once a room is cleared, it's easier to see what you're working with. You can see the whole space and work out exactly what work needs doing. Plus, it'll give you more room to work in and there's no need to waste time moving around bulky furniture or covering items with protective sheets.
Of course, there's often more to creating a blank canvas. To get it ready for decorating, you'll need to make sure all of the surfaces are solid and sound. For example, there's no point trying to lay new tiles on a wonky floor as they'll soon wiggle loose or crack. And you'll never get a good wallpaper or paint finish if there are lumps or cracks in the walls.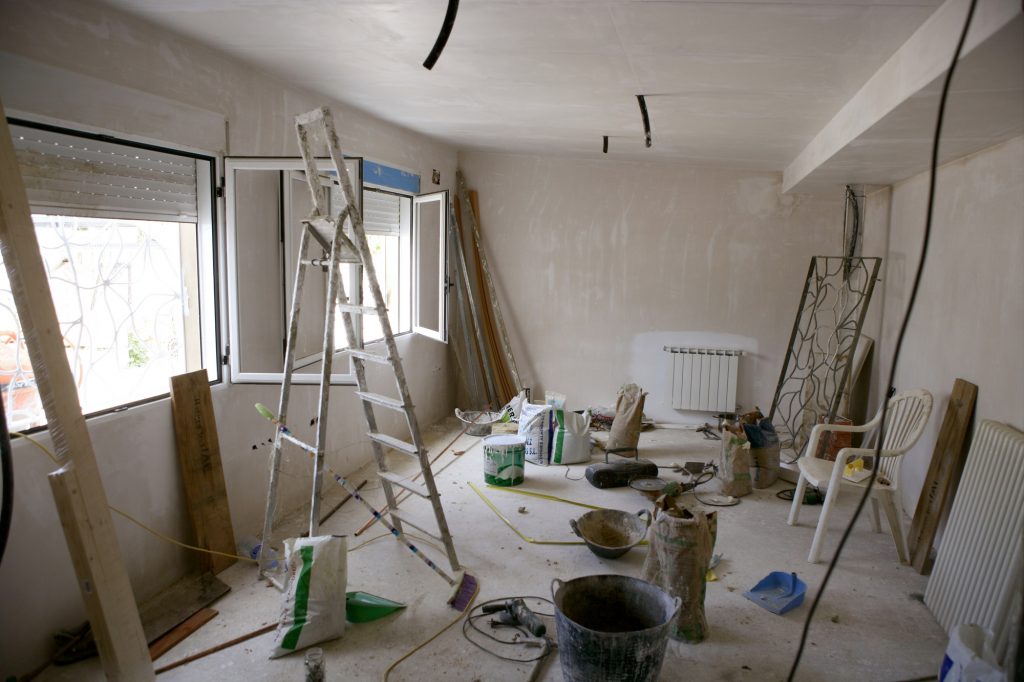 This does mean you'll need to budget for the cost of plastering, wiring sockets in the right places and levelling out floors amongst other jobs. As it's not a small cost, you may find this eats into your original plans or budget. And this leads us nicely onto the next renovating tip.
Budget wisely
A common problem with renovation projects is the cost. We start out with good intentions, but rising material costs and hidden problems can soon mean that we've spent all the budget with half of the work still to do. So, how do we prevent this situation?
Well, no amount of careful spending can stop costs going over when problems occur. So, always set aside a 20% contingency fund. Then, if the worst happens you have emergency money you can access quickly. Otherwise, you'll need to use money that was originally meant for other renovation costs. And because of that, you could end up needing more time to complete your project.
Budget wisely by being realistic about the price of labor and materials. And keep track of spending by using a spreadsheet.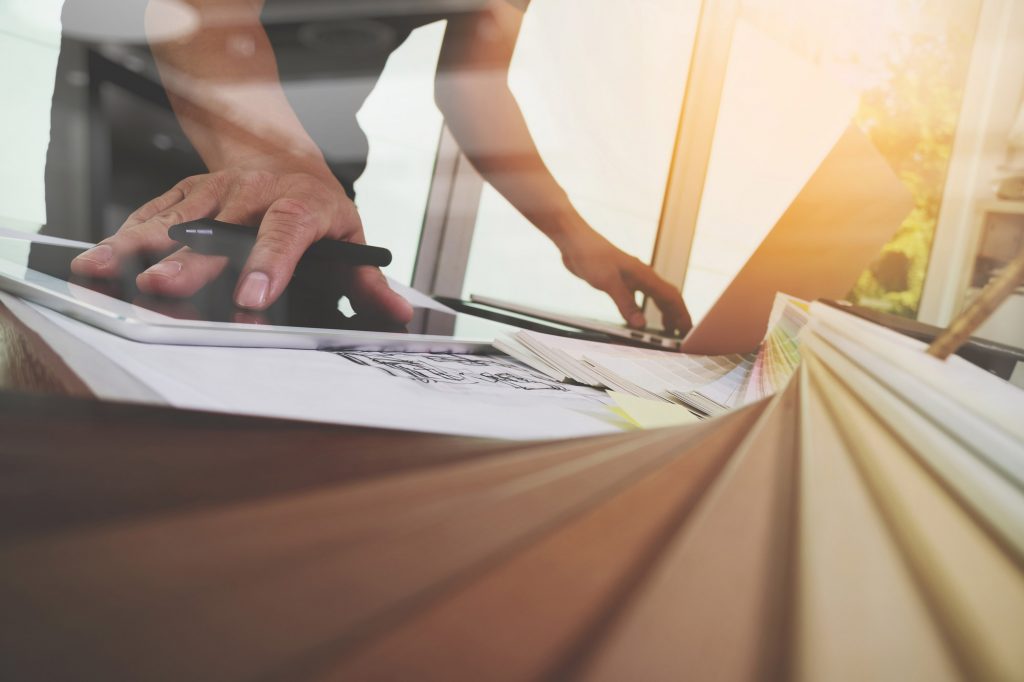 Plan it out properly
One tried and tested way to prevent overspending is to have a fully formed plan and to stick to it. If your renovations are substantial, you may need help from an architect. But make sure you talk through exactly what you want and go into the fine details as much as possible. This will help you and your builders stick to the plan, as well as help you understand your costs and create a sensible budget.
For smaller renovations and revamps, you'll still need a solid and well-thought-out plan. Use scale drawings of rooms and mood boards. And make comprehensive lists of materials you'll need and steps you need to take to complete the project. If you're not creative, search for free project planning and design tools online to help you. And keep checking your plans as you go, to make sure you don't deviate from them.
Aim for a balance of style and practicality
Now that we've looked at tips to help you get started with your renovations, it's time to look at how to get the best and most cost-effective finish.
When you're choosing your fixture and fittings it's easy to pick out things that look nice. But choosing things purely on this basis could set you up for a fall. If it lacks durability, you could be replacing things sooner than you expect.
And going for big items that are fashionable now, could date your interiors quickly. So, you may need to redo your décor in the near future and that means paying out more money and dealing with more upheaval. That's why you should aim for a balance of style and practicality. Make sure big-ticket items have a timeless appeal and use cheaper accessories to keep on top of trends.
You might also like: