While cameras and alarms often take the helm of home security worries, our front doors also play a massive part in protection. If we fail to get this vital feature right, even the most modern alarm system won't bring the ease we all deserve. The big question is, how exactly can you guarantee front door security?
Upgrade your old front door
Traditional front doors simply weren't made with security in mind. The result? Continual worry about breaches when you aren't home. By comparison, modern uPVC doors are made with security at the helm every step of the way. As well as sitting snugly in your frame, options like these typically come complete with multipoint locking mechanisms and reinforced structures. Modern uPVC offerings even undergo rigorous security testing before release to guarantee that your front door always offers prime safety.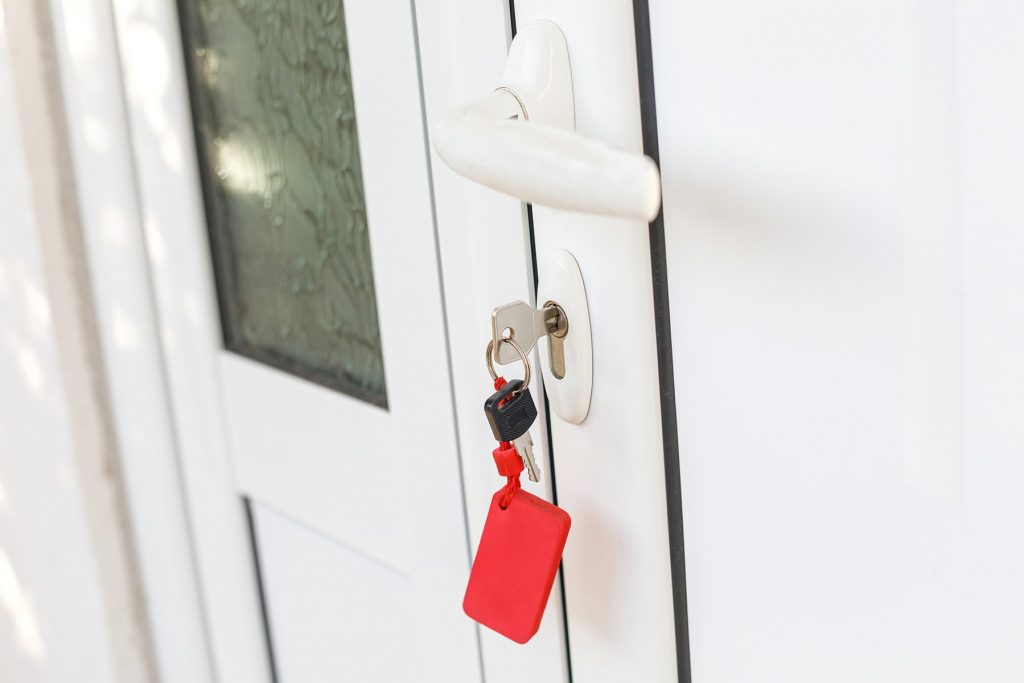 Install a smart doorbell
Speaking of upgrading, modern smart doorbells are also better tailored to security. In fact, a smart doorbell installation will mean that you can check who's at the door no matter whether you're home or not, all from an easy-to-use app. This, alone, can ensure you never again answer the door to strangers, and that you're aware of potentially unwanted guests even when you're out at work for the day. Mix this with a uPVC upgrade, and your front door security will become largely breach-proof.
Seek wide-angle peepholes
Speaking of seeing who's outside, wide-angle peepholes are another invaluable security tool. Again, these guarantee you never open the door to strangers, as well as ensuring that you can see if guests are alone/carrying tools etc. You could even ask for identification before opening up. This is a precaution worth taking, even if you have a smart doorbell, and it's a relatively cheap addition to get right. Make sure you consider this when designing the perfect door for your Surrey home.
Get outdoor lights
It also pays to install outdoor lights with sensors. As well as making it easier for you to get the door open when you come home after dark, this means you'll be alerted of nighttime visitors before they even ring the bell. No one likes the door going after dark, and this gives you a chance to check out your smart cameras or sneak a look through the peephole before they pounce!
Don't forget a decent deadbolt
Last but most definitely not least, you'll want to install a decent deadbolt. This will be your ultimate protection from theft and other such breaches when you aren't home. Exit-only options are especially useful given that you can only lock and unlock them from inside your home. This way, you can rest easy that even if they try it, thieves will struggle ever to gain access to your sanctuary.
Front door security isn't difficult to get right, but it is something you always need to consider keeping your home safe. Simply turn your attention to these pointers alongside existing security efforts and enjoy a house that's protected at all times.
You might also like: