Nothing says summer like a good cocktail! The ice helps to keep you cool, while the alcohol and fruity additions add a refreshing element to the drink.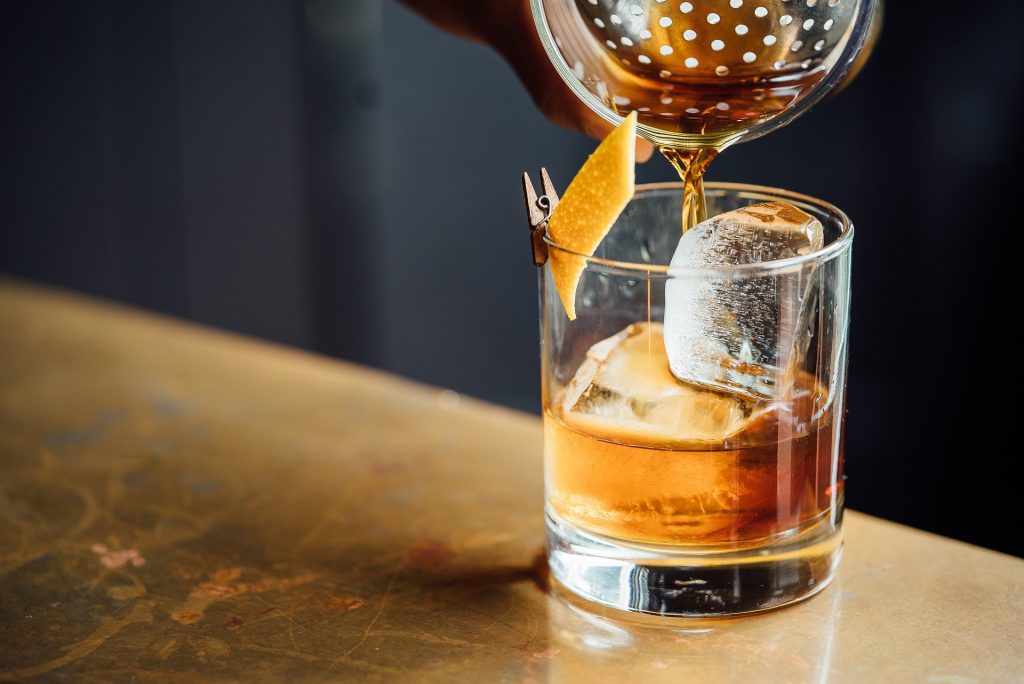 However, when we think of whisky, we may not always consider it to be a summer drink. Whisky is known for its warming effects and is often associated with winter cocktails, like Hot Toddy. But this doesn't have to be the case; there are plenty of whisky cocktails that would be perfect as a refreshing summer sip!
Try out these recipes to enjoy your own.
Old Fashioned
You can't talk about whisky cocktails without mentioning the quintessential classic, the Old Fashioned. Keeping it simple and focussed on the taste of the whisky itself, the Old Fashioned is perfect for those who like to keep it traditional.
Per drink, you will need:
60ml Scotch whisky
2 dashes Angostura bitters
2 tsp sugar syrup (or 1 tsp granulated sugar)
Splash of water
Soda water (Optional)
In a cocktail glass, add the sugar, water and bitters and mix.
Fill the glass with ice and then pour in the whisky.
If you want, you can then top up the drink with soda water and garnish with a slice of orange, although this step is optional.

Golden Dram
With whisky being a luxurious, premium sip, it deserves the very best to be partnered with in a cocktail. The Golden Dram sees whisky matched with sparkling wine to form a refreshing glass of luxury!
Per drink, you will need:
20ml Scotch whisky
Prosecco
3 dashes Angostura bitters
1 sugar cube
Place a sugar cube into a Champagne flute and soak it with Angostura bitters.
Pour in 20ml of Scotch whisky and then top up with Prosecco.
Mint Julep
A truly refreshing sip, the mint in this cocktail will give you a kick of flavour, while the ice will help to cool you down in the summer sun.
Per drink, you will need:
65ml Bourbon
12ml sugar syrup
10 mint leaves
Crushed ice
In a cocktail shaker, add the Bourbon, sugar syrup and mint leaves and give it a good shake.
Fill a highball glass with crushed ice and strain the cocktail over it.
Using a long-handled spoon, gently stir the ice so that the cocktail is mixed evenly throughout the cup.
Garnish with some extra mint leaves and serve!
Whisky Sour
A classic cocktail with a sharp twist, the Whisky Sour is a perfect drink for enjoying in the garden on a sunny day.
Per drink, you will need:
60ml Bourbon
20ml simple syrup
20ml fresh lemon juice
Maraschino cherry (as decoration)
½ Orange wheel (as decoration)
In a cocktail shaker, add the Bourbon, lemon juice and simple syrup. Fill the shaker with ice and shake it up for around 30 seconds.
Fill a glass with ice and strain the cocktail into the glass.
Garnish with the cherry and orange wheel and serve!
Manhattan
A true classic, the Manhattan has been shaken up since the late 1800s! Serve in a chilled martini glass for a classy summer sip.
Per drink, you will need:
60ml Rye whiskey (or Bourbon)
15ml Sweet vermouth
1 dash Angostura bitters
1 Maraschino cherry
Ice
In a cocktail shaker, combine the whiskey, vermouth and bitters. Pour ice into the shaker and give it a stir until the alcohol is thoroughly chilled.
Strain the cocktail into a chilled glass.
Garnish with a maraschino cherry and enjoy!
What is your favourite whisky cocktail? Leave a comment below to let me know!