Although your wedding day is *your* big day, you also need to keep your wedding guests entertained.
After all, you might be having the best day of your life, but if your guests are hanging around for hours with nothing to do while you're busy elsewhere, they'll find your wedding day memorable for all the wrong reasons.
To keep your guests happy, here are five ways to keep your wedding guests entertained.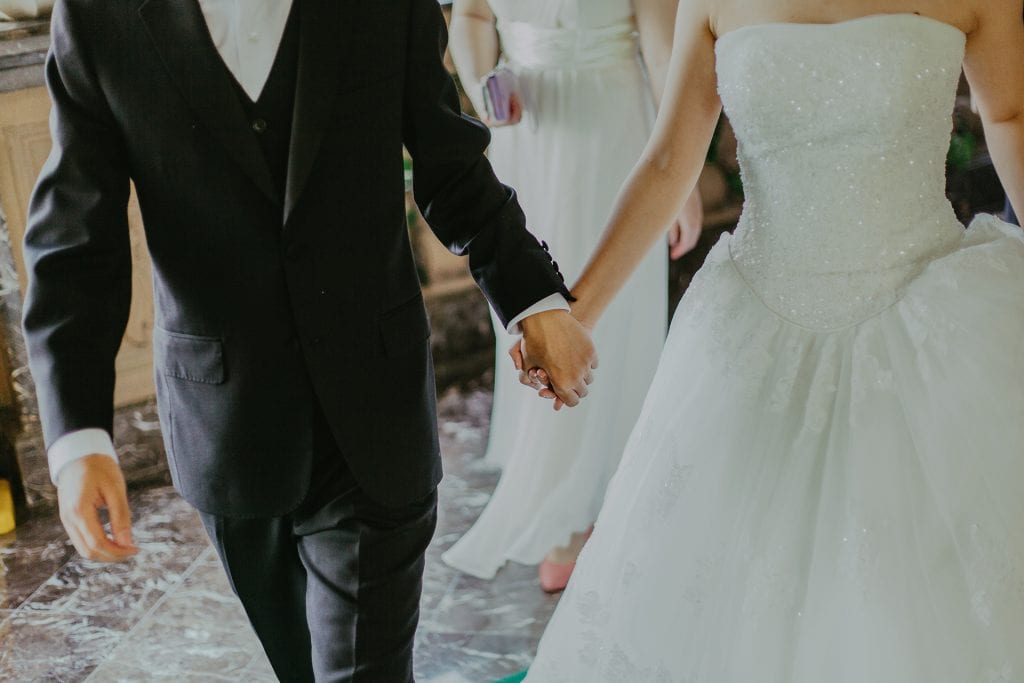 Get married at an interesting venue
We're not suggesting you choose your wedding venue purely with your guests in mind but choosing an interesting venue instead of the nearest or cheapest one can make your wedding day truly memorable and fun for everyone.
You could choose a wedding venue with a beautiful view, or get married in the grounds of a castle or stately home that guests are allowed to visit while you're otherwise occupied.
If you're an animal lover, perhaps taking your vows in a wildlife park or animal sanctuary (not a zoo though, zoos are cruel) appeals.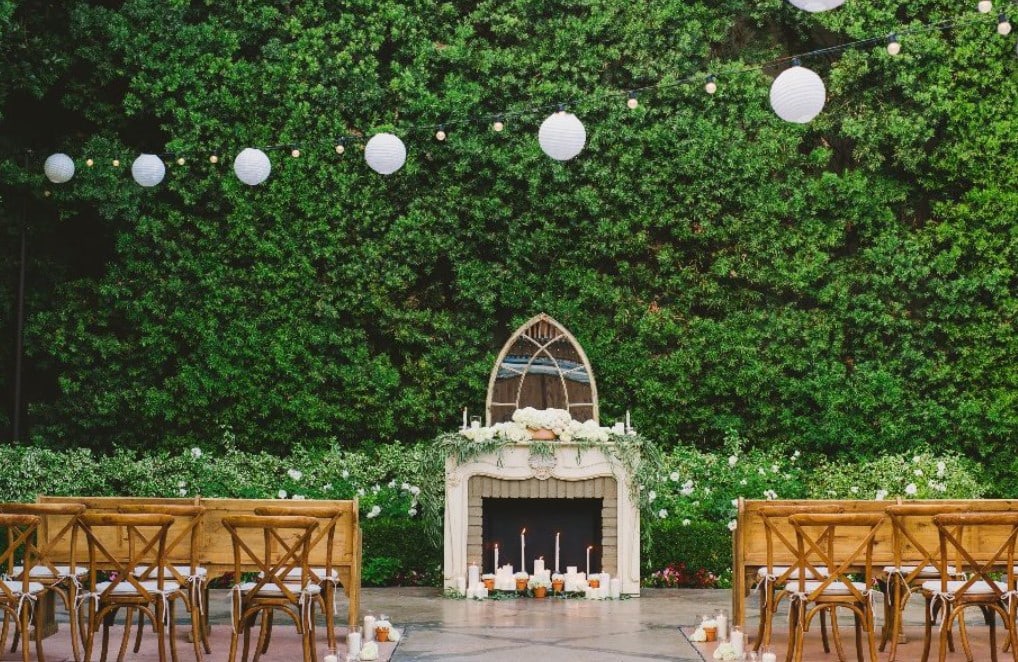 Offer palm readings and tarot card readings
All your single friends at your wedding who are wondering when it'll be their turn next will love this idea.
Arrange for a palm reader or tarot card reader to wander around offering readings to your guests.
Alternatively, set up a stall complete with incense and a crystal ball to create a mystical atmosphere while your guests are having their fortune told.
Hire entertainers
It's not a wedding without a covers band playing cheesy hits from the 80s, but before they come on to delight your guests with their rendition of Livin' On a Prayer, provide some unique entertainment such as fire eaters, contortionists, acrobats and jugglers.
Giant games
If circus performers freak you out or they're not really your thing, perhaps giant games to keep your guests entertained will suit you better.
Classic games such as Twister, chess, Connect 4 and Jenga are all available in giant versions that can be set up in the grounds of your wedding venue.
Giant games are perfect for keeping your wedding guests entertained while you're performing newly-married duties such as smiling for six hours while you're having your wedding photos taken.
Set up a treasure hunt
This wedding treasure hunt is more of a game of bingo than a treasure hunt, as your guests won't actually be asked to find any treasure but to tick off items on a list.
Your list of items for your guests to find can be anything you like, but some suggestions are:
Someone wearing red
Someone yawning
Someone flirting with someone they shouldn't
Someone taking a sip of champagne
Someone drunk
Someone with a loosened tie
These are just a few ways to keep your wedding guests entertained.
Of course, you'll know your guests better than anyone and they may not need anything other than a cheesy covers band, a free bar and a never-ending supply of mushroom vol au vents.
However, if you do want something a bit out of the ordinary, the above suggestions should kickstart some more ideas for your wedding day entertainment.