Our boys have shared a bedroom since M was 8 months old when we moved his cot in with his big brother. They love sharing a room and will spend most evenings having a good old natter before their heads hit the pillow.
The room was a guest bedroom pre-children, so the decor was neutral with magnolia walls. We updated this with wall stickers of Thomas when E moved into the room when he was two, but we've never really properly decorated it. Now the boys are 6 and 9 it's about time we gave the room a refresh so that the room works well for their needs. The walls all need a new lick of paint as they've gotten grubby over the last few years, we could also do with some better storage to house their (many) toys too. Space for a desk is also something to consider as E will need somewhere where he concentrates on his homework without any distractions.
However, updating your child's bedroom doesn't mean you have to go the whole hog and redcorate the whole room. If you're tight on time or only have a small budget there are ways to give the bedroom a new lease of life.
Here are 5 ways to revamp your kid's bedroom
Make a feature wall
A feature wall would make a great focal point for your child's bedroom. This can be done by choosing a kids wallpaper pattern. Choose something that will match your child's personality. It could be that they like boats or animals, or maybe you prefer to stick to a pattern that has coloured shapes instead.
Another idea would be to create a chalk wall using chalk paint to let your children have the freedom to be creative. You could even create your own Art Gallery wall using photo frames to show off the kids artwork. Using frames means you can regularly update the wall with new pieces of art.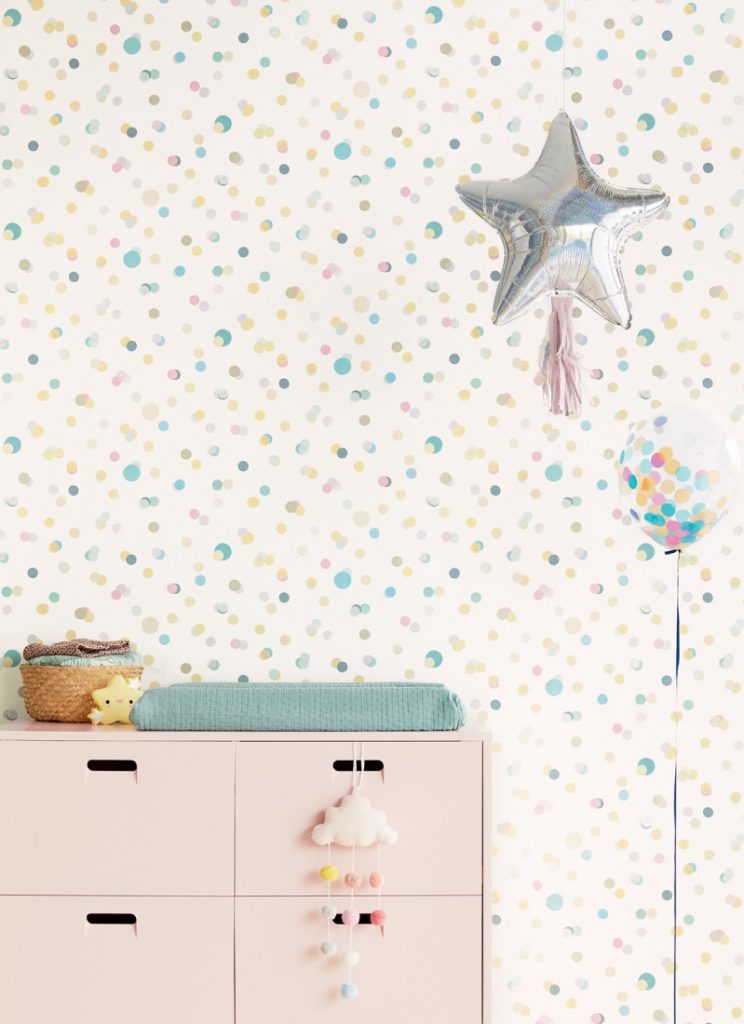 Update the decor
Updating the kid's room doesn't necessarily have to mean redecorating. You could easily give the room a new look by adding rugs, cushions, curtains and bed covers which can really compliment your colour scheme. They also add some texture and fun to the bedroom too and are relatively inexpensive to replace. You could even choose a theme for the bedroom, or a opt for a colour scheme and choose items to complement this.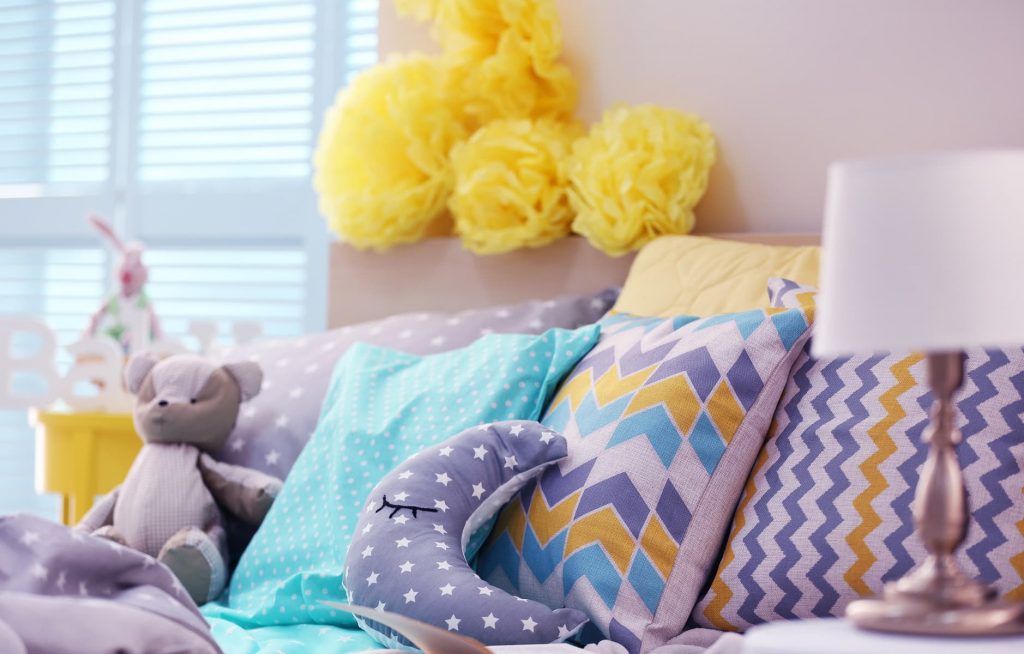 Decorate the ceiling
It may not be the first thing you think of when looking at revamping your child's room but decorating the ceiling would make the room stand out for all the right reasons. Consider painting the ceiling in a bright bold colour as this instantly creates a focal point. Or you could stick some glow in the dark stars to the ceiling making the room cosy for bedtime or even add clouds to make it look like the sky.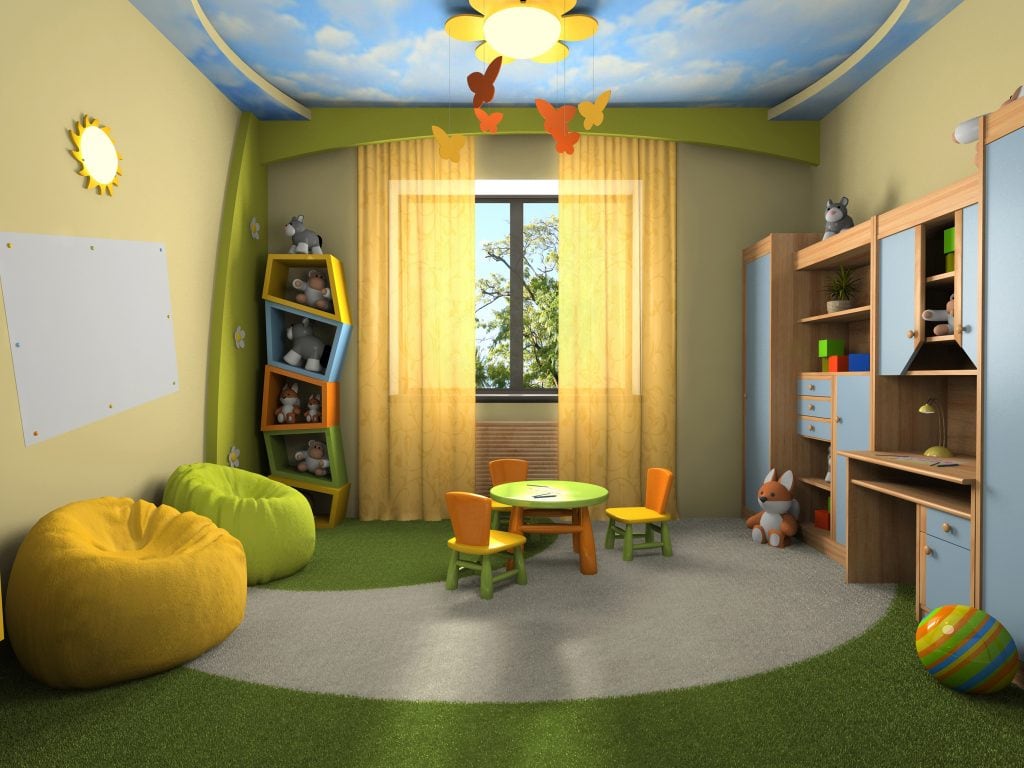 Update furniture
Updating furniture can be a quick and easy way to revamp a bedroom and it doesn't mean you have to go out and buy new either. You could upcycle existing furniture by painting it in colours that will complement your theme.
Create wall storage
Storage is a must for kid's bedrooms as you will always need somewhere to store their toys. If you lack floor space, you could create wall storage using crates, boxes or shelves. If they love LEGO you could stick LEGO-compatible strips to the wall so they can store their figures and creations.
*with the assistance of wallpaperfromthe70s.com