Suburban Mum is a Family, Travel and Lifestyle blog written by me (Maria) We live in Surrey, just a half hour train ride from Central London.
On this blog you will see snippets of our lives, days out, travel and adventures as well as my ramblings on life.
Maria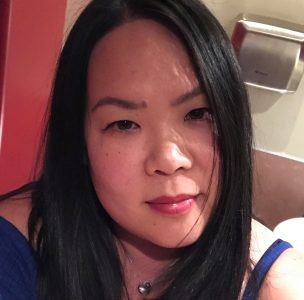 I may look young but I turned 40 last year and am a working mum to my two boys E and M.
I've always loved being creative so I went to Art College and have a degree in Graphic Design. I'm now a Web Designer by day and a blogger by night.
I started blogging in 2014 because I wanted another creative outlet to pour my energy into. I'd forgotten how much I enjoyed writing until I started and I have never looked back since. This blog is a real labour of love but in all honesty, as much as it's hard work I really love doing it and I would love to be able to make writing/freelancing my full-time job one day. That would be the dream.
What are my interests?
I love writing (obviously!) and taking photos and have been trying to up my photography game recently. I LOVE tech and new gadgets (when I can afford them)
Earl Grey is my drink of choice, or if we are talking about a night out then it's Gin or Prosecco.
That's pretty much me in a nutshell!
Mr H
I met Mr H at university (we were on the same Graphic Design Course) and we have been together ever since – I've known him nearly half my life which sounds very scary when you put it into numbers!
He is the Creative Director of his own Design Agency in London and I occasionally get roped into helping him. He works hard during the week to ensure we have quality family time together on the weekends.
Mr H loves coffee (and lots of it) and is into all things Sci-Fi. He was a bit of a gamer back in the day and although he doesn't get as much time to play these days his title of "Gamesmaster" is slowly but surely going to be handed over to E soon – even if he won't admit to it yet!
E (Biggest boy)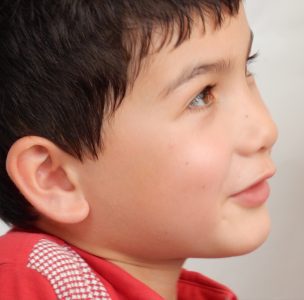 E is 8 (he'll turn 9 in May) and is in Year 4 (Juniors) at school. He is currently massively into LEGO, Minecraft and Mario Kart on the Nintendo Switch. He loves to chat non-stop and soaks up information wherever he goes. I have no doubt he will be the brains of our family. He is frequently telling me facts that I didn't previously know!
He takes his role as big brother a little too seriously sometimes and ends up lecturing poor M about what he can and can't do. Mostly though, he loves looking after brother and making sure he doesn't get into trouble.
You'll usually find him either playing games with his brother, his nose in a book or playing Minecraft on his tablet.
M (Littlest boy)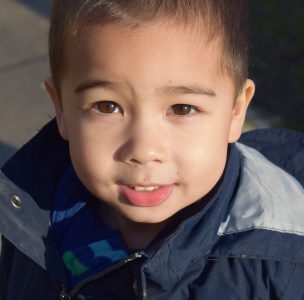 M is 6 and is currently in Year 1. He LOVES anything to do with Pokemon, Tanks, Trains and Cars and the London Underground. He loves to make us laugh with his antics and is a real cheeky monkey.
He loves running "super fast" and will try anything once.
You'll usually find him either playing with his (many) trains, playing on his tablet, playfighting with his brother or generally running around like a loon being funny.
Our Family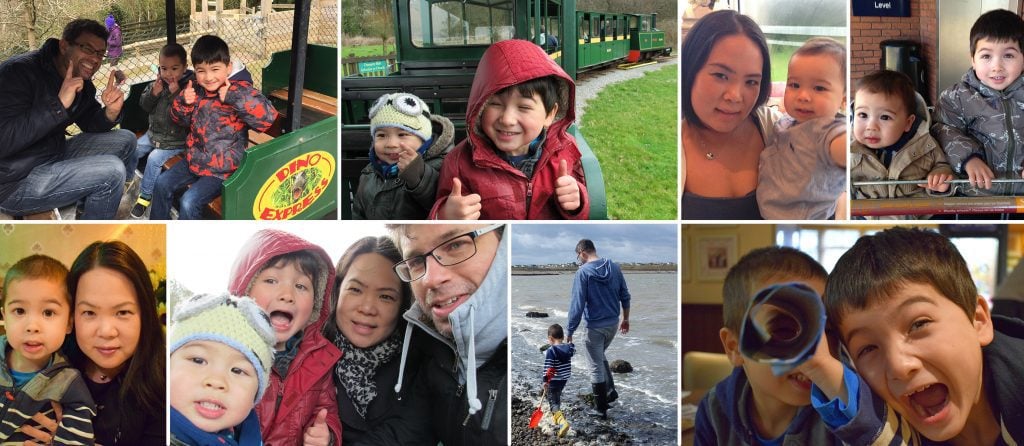 As a family we love nothing more than competing against each other on Mario Kart and Super Smash Bros, watching movies and having indoor picnics with a huge selection of meats, cheese and bread!
The boys love being in big open spaces and in the warmer months, they spend the majority of their time outdoors.
We also have a passion for travel (time allowing) and the boys have been lucky enough to visit Hong Kong, Germany, Portugal and Spain to date. We also love exploring new places in the UK and will usually have lots of days out/weekend trips planned throughout the year.
Work with us
If you like the sound of our family and would like to work with us please do get in touch – we'd love to hear from you!