Each evening on top of reading, (which is required by the school) E and I sit down together and I get him to practice his letter writing because I have noticed that he has not been forming his letters correctly (he's in Year 1) and there are quite a few that he consistently gets confused with and writes back to front. We are currently on the letters "a,d and g" at the moment. He usually writes a couple of lines of each letter before moving onto a spelling test of 14 or so words.
I also have plans for him to practice writing his numbers as a lot of them are also written back to front and will also be introducing some maths too.
It got me thinking though… am I a tiger mum? Am I pushing him too hard each evening after his reading when he is probably already tired from a day at school?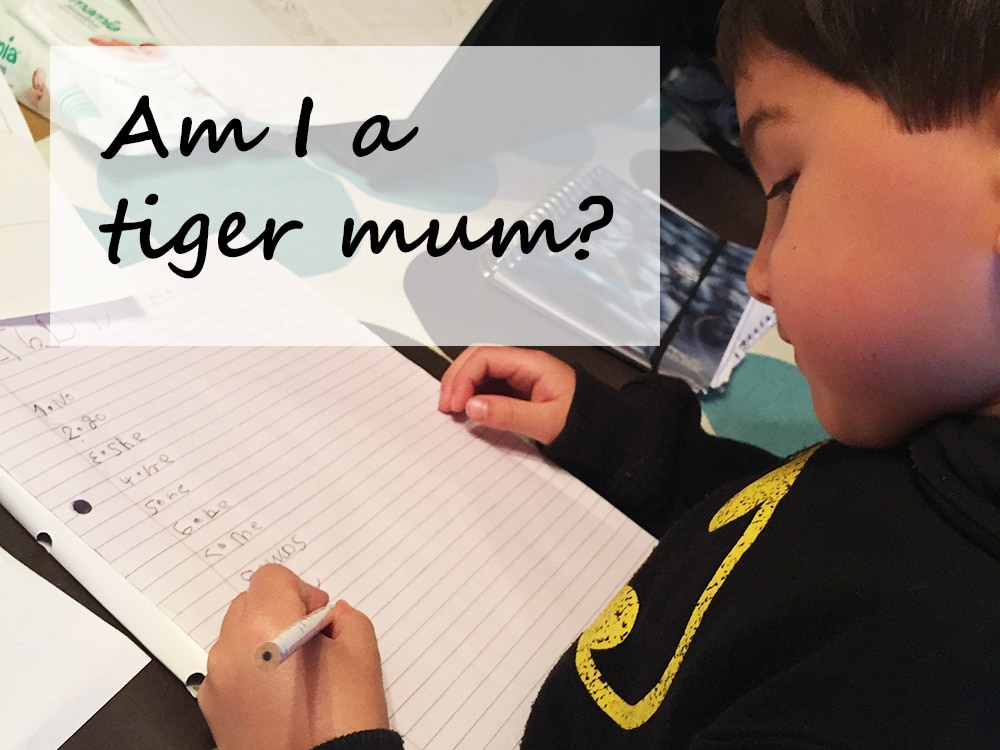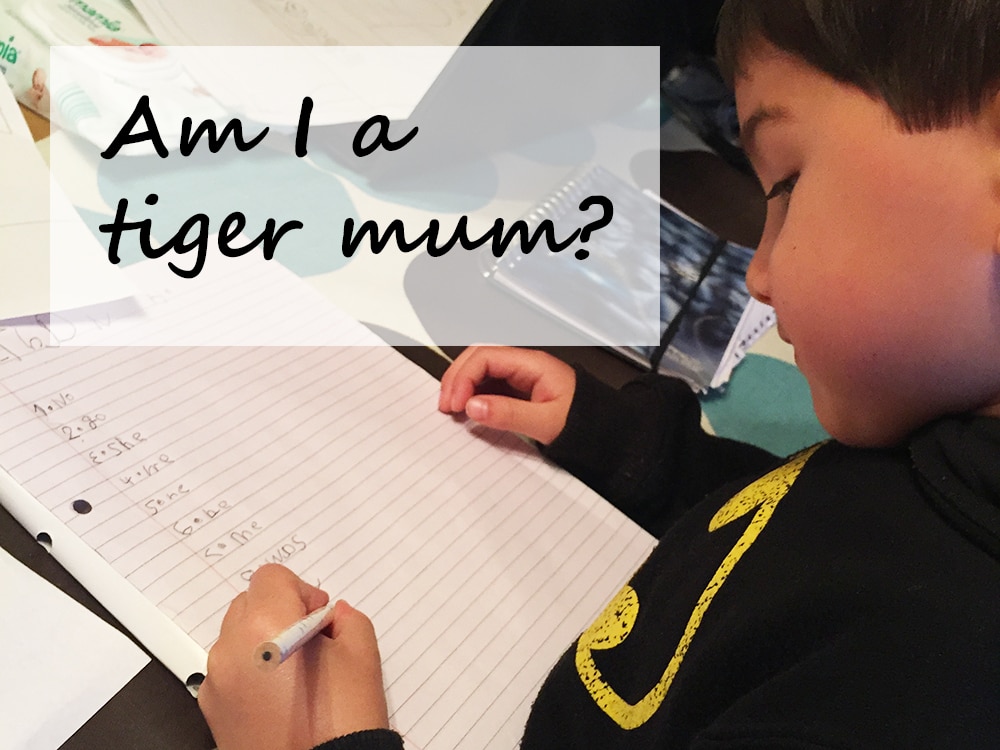 Tiger Mum: is a strict or demanding mother who pushes her children to high levels of achievement
I'd like to think that although I can be strict, I also like my boys to have fun. We love nothing more than a fun family day out, and I love watching them run around in open spaces embracing their freedom or watching a movie or playing games together. Every minute of every day is not focused just on his learning and education, and we have consciously not signed up to any after school activities and not filled our weekend diaries with any other clubs. The only thing we do take him to is swimming, for half an hour on a Saturday morning.
Hubby and I both agree that we would not push our boys into doing anything that they didn't enjoy and would very much like them to find their own interests and pursue them if they so wish.
I was chatting to a school mum the other day, and she seemed quite surprised that I was getting E to do this extra work.
I want to be clear though – I don't do this so that he can be at the top of his class or anything like that. I'm just aware that with 30 children in a class it must be difficult for the teacher to dedicate much one-on-one time with each child and if I don't help my child with forming his letters correctly now, it can only be harder to correct this further down the line and will also hinder is ability to start to learn how to join his writing up.
It's also quite nice to sit down each evening and have some one-on-one time with E. It's the time of day where we both sit together at the table to have a chat about his day whilst doing some "work" and of course on occasions when he is tired we omit the work in favour of reading a story instead.
E has always loved soaking up information and loves learning and is generally a very curious boy with a thirst for knowledge. Perhaps I am a little "tiger mum-ish", but in all honesty, I think we both quite enjoy having this daily time together.
Yes, I want him to do well at school but above all else – I want him to be happy.
Would you class yourself as a tiger mum? Do you do extra work with your children outside of homework?