Everybody wants their home looks wonderful. Sometimes it seems difficult to achieve that. Especially if you need a lot of storage furniture. We have one, great solution for that area – a good wardrobe. How is that so? Check out what are the biggest advantages of choosing wardrobes and how to do it.
Why wardrobes are the best solution?
There are a couple of things that it is worth remembering during designing your interiors. Every house needs to be a place where you can hide your private things. It is not only about clothes and shoes. You probably also have a lot of other things that you don't want to put on open shelves, right? We are sure that the answer is simply "yes". So, in that case, you need furniture to store these items. You can, of course, choose some cabinets, sideboards and a chest of drawers. But these solutions have some disadvantages. It's not easy to find good-looking and matching furniture like that. Even in sets you often have one or two pieces of storage furniture and that's all. Another important thing is that together this furniture needs a lot of space. You have to find a place not for one, but for two or three pieces of furniture.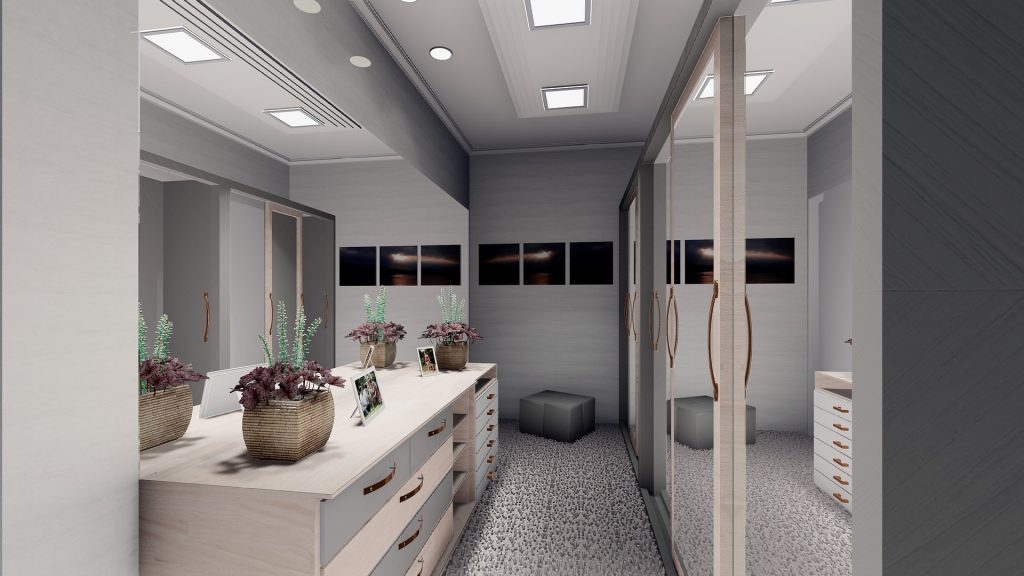 So, if you want to save space, the best choice is to look at wardrobes. They are available in different sizes so you can fit them inside the house in the way that you want to. Also, it is a very economic solution, because wardrobes give you a lot of space for less without taking up too much room. You can then customise how you would like the inside to be. Whether it's more shelves, a special bar or maybe drawers.
Is a wardrobe good for my design?
Of course, it is! It just all depends on what kind of wardrobe are you going to choose. On the market, there are lots of different styles of wardrobes. Most of them are made in classic colours, like white and black. You can also choose from different shades and different types of wood. These features make a wardrobe the perfect furniture for many design styles. You can put it into classic or Scandinavian interiors as well as in rustic or industrial ones. You just have to use your imagination.
What's more, if you are looking for something really special and unique, wardrobes are also a good choice. Why? Because there are models of wardrobes, which have wonderful pictures on their sliding doors. Thanks to that you can have a surreal picture, view of the beautiful city, wonderful landscape of magical imagination of space in your room without buying a real painting. That kind of solution you will find only among wardrobes.
You also need to know, that wardrobes are easy to complete with stylish extras. Thanks to that you can fill your interior with colours, shapes, and textures, and still enjoy having a great space to keep your stuff.
Sometimes it is not easy to connect storage furniture with your interior design. An answer to that problem is a wardrobe, which can be both functional furniture and a great piece of art if you want it to.