A few weeks ago, a very exciting email landed in my inbox inviting me to a virtual bloggers event with Moonpig. Having been in lockdown at home with the family since March, I was rather thrilled at the prospect of seeing and chatting to other people!
Moonpig is one of the most well-known online brands selling personalised greeting cards and as I found out from the event, they offer a range of gifts and flowers too. I am no stranger to Moonpig either, having ordered many personalised birthday cards from them over the years. In fact, just before the virtual event took place, I ordered my eldest son two birthday cards to celebrate him turning 10.
Moonpig Virtual Bloggers Event
Ahead of the virtual event, we were sent some goodies ready for us to use on the day. We were going to be learning how to make some cocktails with Mix and Twist so a big box arrived a few days before, which included everything we needed to make some gin cocktails. I also received a gorgeous bunch of Moonpig flowers ready to learn how to arrange them.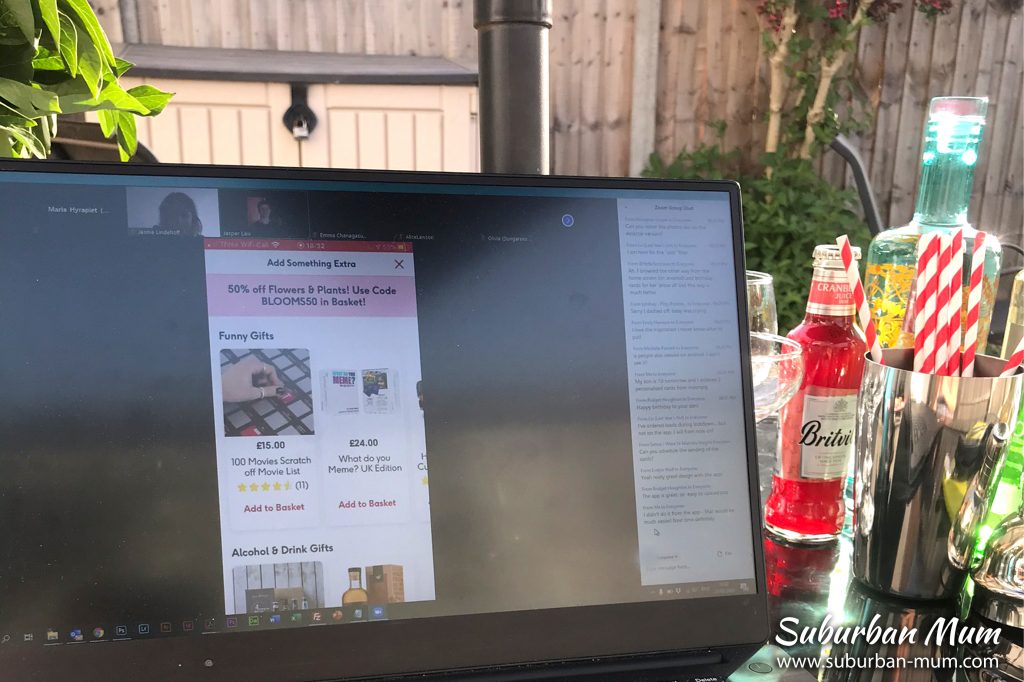 On the evening of the event, I set everything up ready on our garden table and along with some other lovely bloggers, prepared to have an evening of fun.
Learning about the Moonpig App
Moonpig has recently launched a new app, making ordering items from them even easier. They are dedicated to bringing people closer together – especially during this pandemic when we aren't able to see our friends and family.
The event kicked-off with App Manager Jasper who gave us a walkthrough of the special features that are available via the app. Having only ever ordered through the website before, I was intrigued to see how these special features would work.
The Moonpig app allows you to:
Add special occasions such as birthdays and special events into your calendar which will then remind you when these events are coming up
Allows you to view cards using virtual reality so you can get an idea on size
Add personalised messages by either typing them in or using the handwriting feature for that added personal touch
Has a handy "message inspiration" option for when you're stuck for what message to write
Ability to add messages onto the envelope which is handy to ensure recipients don't open them by accident before their special occasion.
I was impressed by all the features the app has to offer and being able to access this from my phone to order cards makes it much easier to keep on top of sending personalised cards to family and friends.
Cocktail Masterclass with Mix and Twist
After learning about the Moonpig app, we were introduced to James from Mix and Twist who would be showing us how to make some gin cocktails. I am a huge gin lover so I was really looking forward to this.
First up, we learnt how to make a Gin Garden cocktail which consisted of mixing lime juice, sugar syrup and gin along with some cucumber and mint and topped with soda water. It tasted delicious – so much so, Mr H appeared and asked me to make him one too!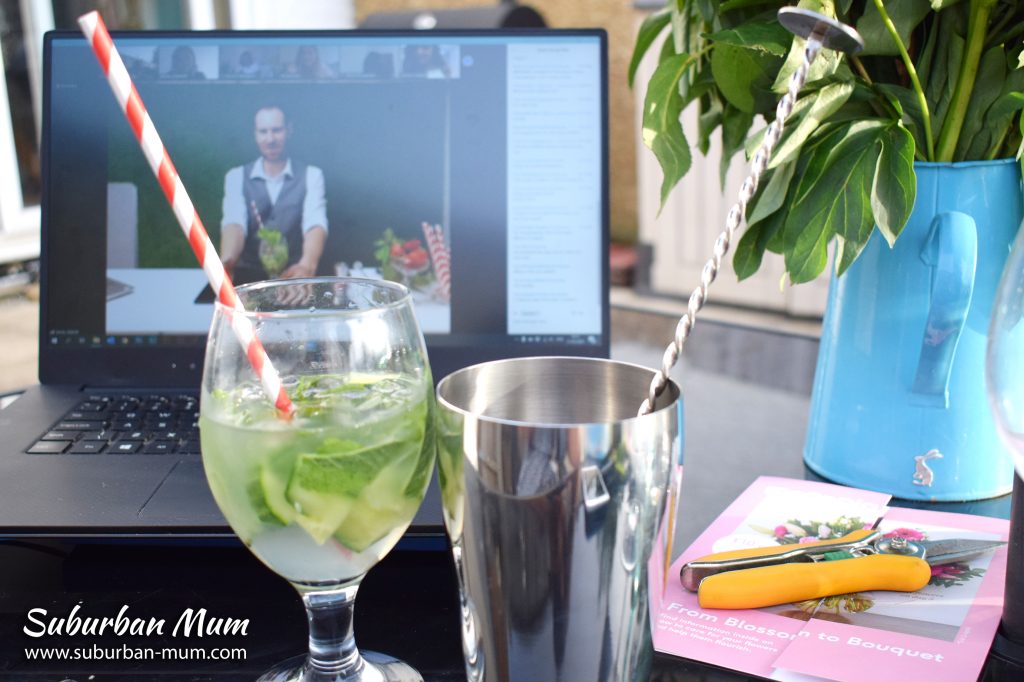 We then learnt how to make an Elderflower Collins (lemon juice, sugar syrup, gin and elderflower cordial) followed by a Strawberry Gimlet (strawberries, lime juice, sugar syrup gin and cranberry juice). They were all delicious but the Gin Garden cocktail was my favourite.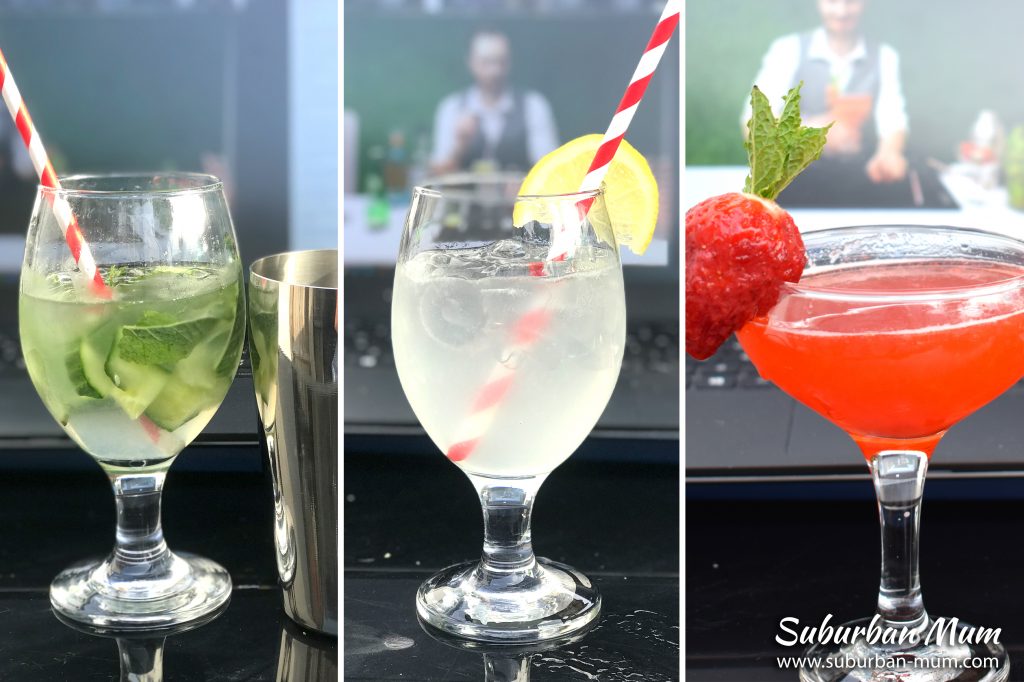 How to make Gin Cocktails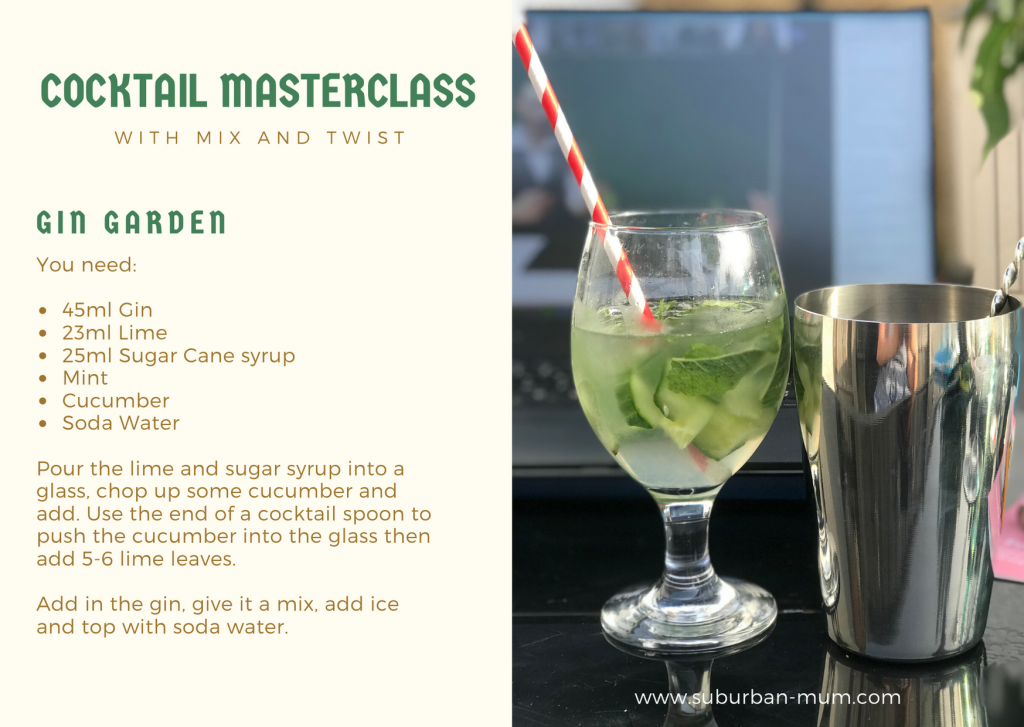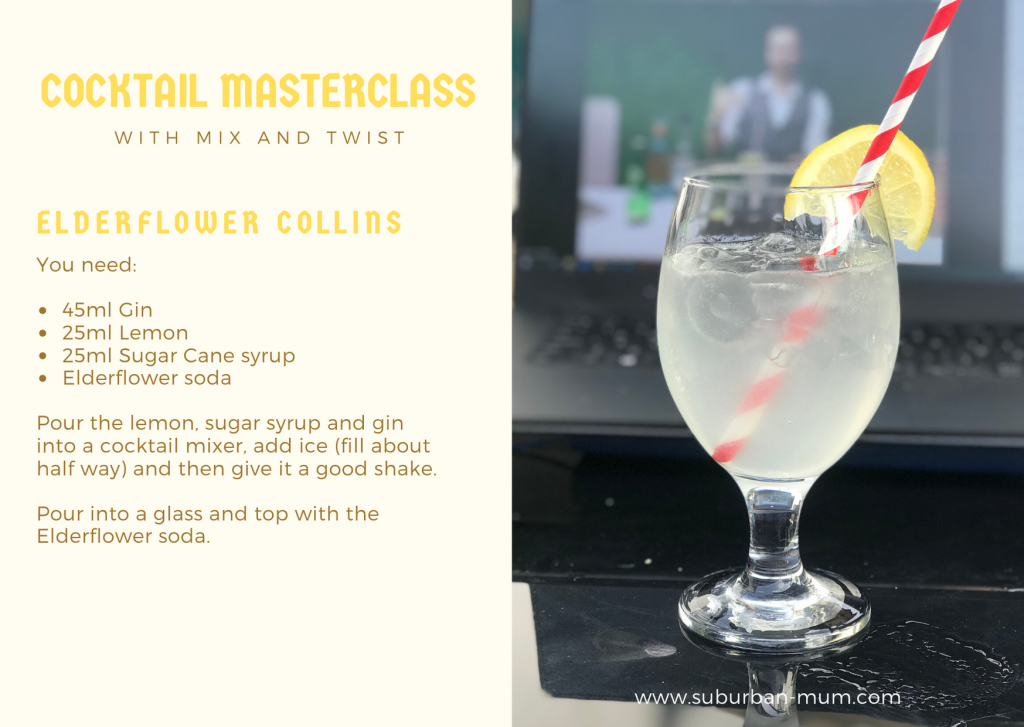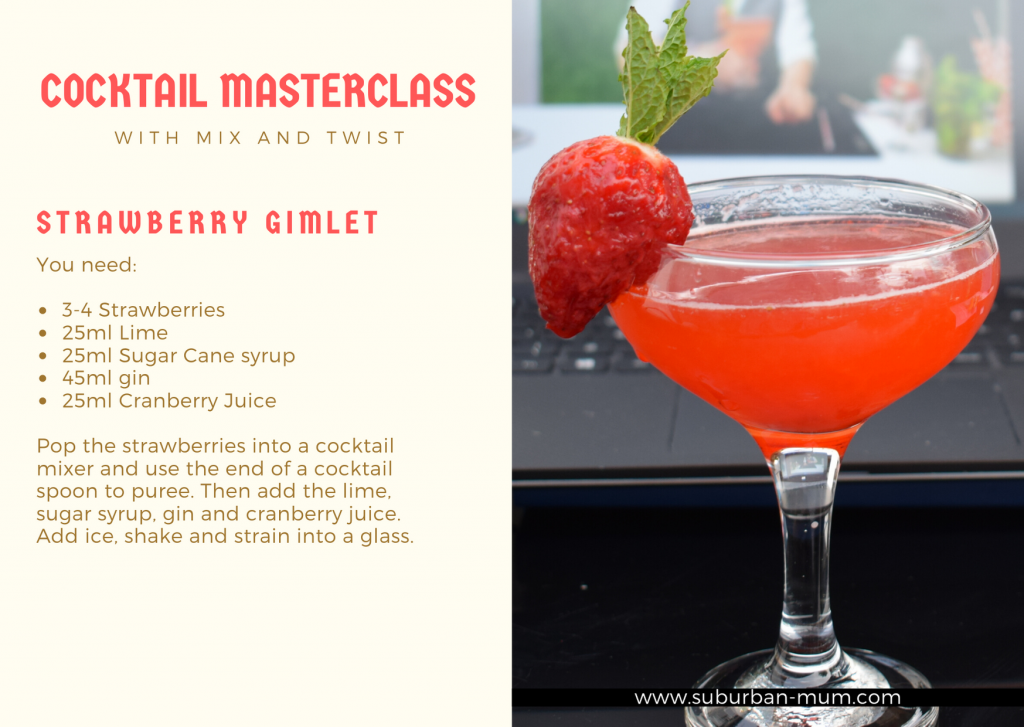 Flower arranging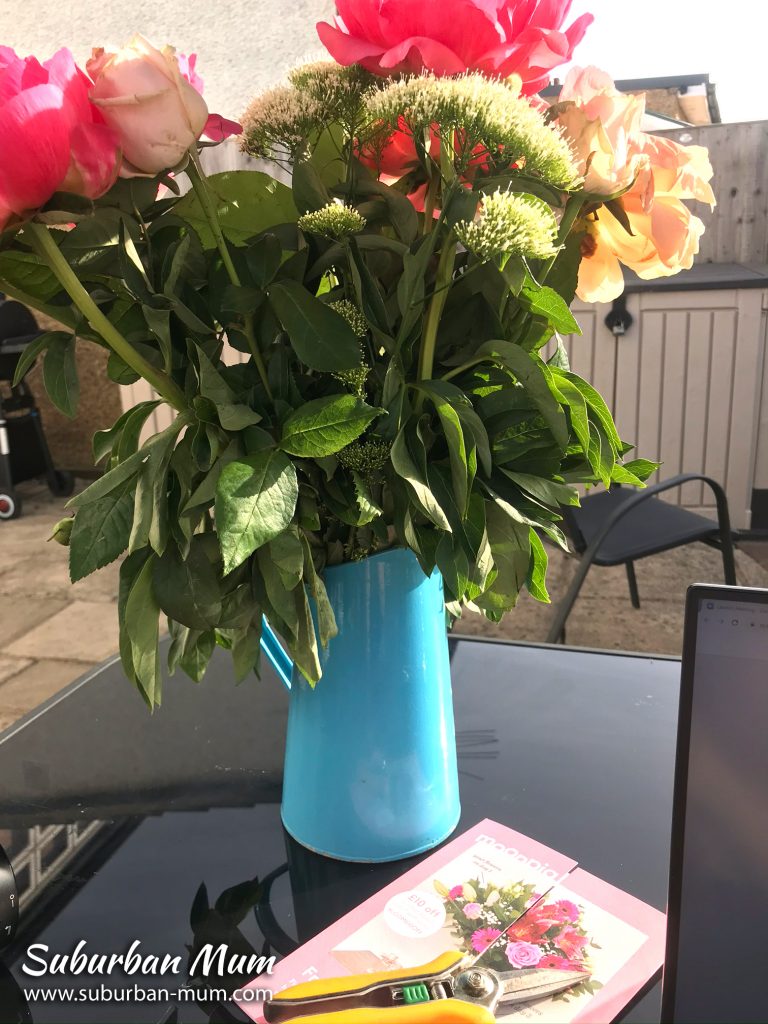 Our last activity was to learn how to arrange a bouquet of flowers. I wasn't aware of this before but you can order a wide range of gifts including food and drink such as chocolates and the bottle of gin we were sent for the cocktail masterclass. In addition to this, you can also order flowers and plants too. We were sent a beautiful Rose & Peony bouquet and the lovely Roxanne talked us through how best to arrange the flowers and also gave us some tips on how to make your bouquet last longer.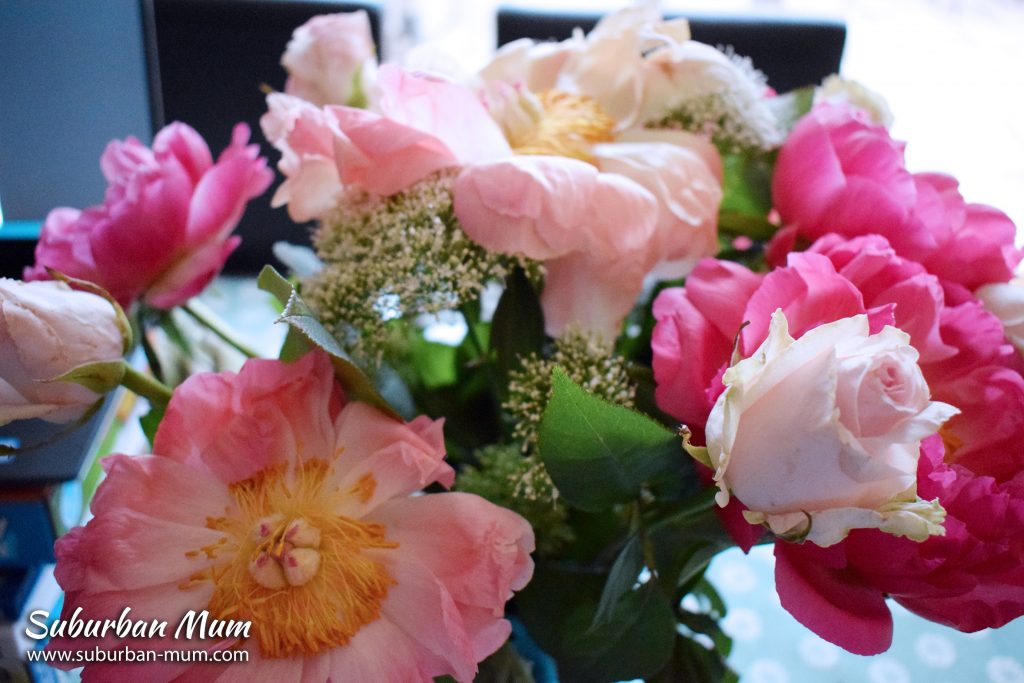 The most important thing is to always make sure you clip the stems at a 45-degree angle when your bouquet arrives before adding them to your vase. You should also remove any leaves from the stem below water level. If you run out of flower food, you can add a little sugar to the water to revive the flowers.
30% off cards via the Moonpig app
The Moonpig app is available on both iOS and Android which you can download here. The app is currently offering 30% off cards, simply use the code APP30OFF in the basket.
I had lots of fun at Moonpigs first-ever virtual bloggers event. I particularly enjoyed the cocktail making and will be ordering future gifts and cards using the app in future.
Thank you to the Moonpig team for inviting me!