Last weekend we had our first taste of Christmas as we were invited to the Anki OVERDRIVE Christmas party in London.
We were first introduced to Anki back in the Summer (you can check out our review here) and have been huge fans of it ever since.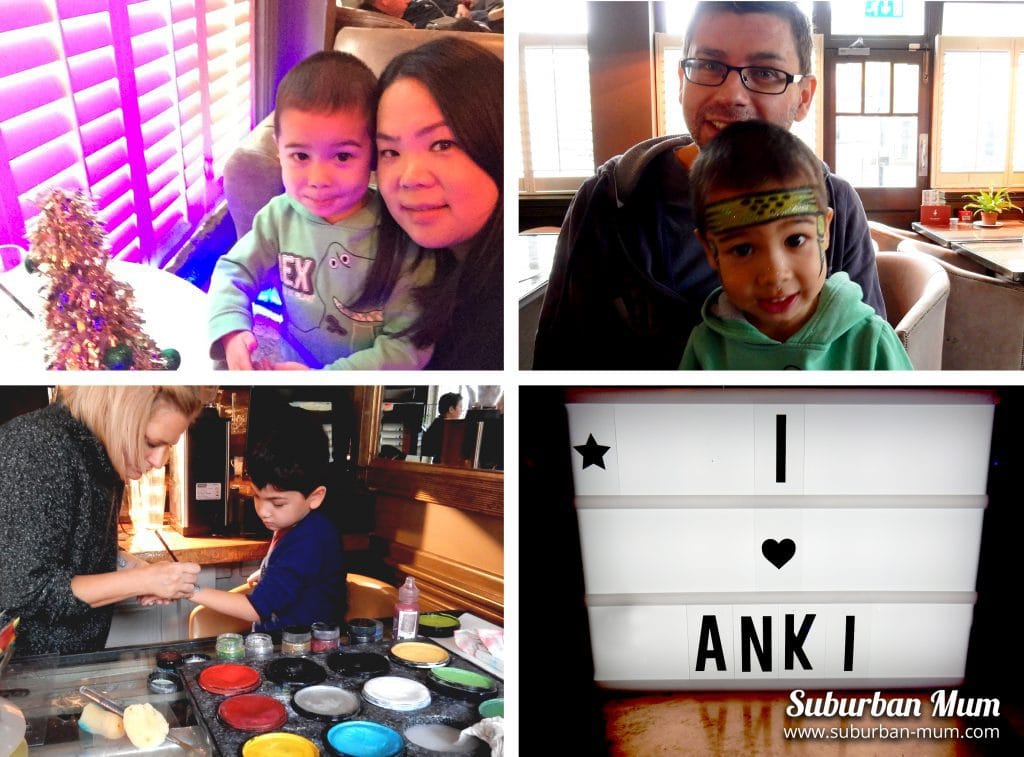 The party took place not far from King's Cross and on arrival, we were greeted with t-shirts and face painters before heading upstairs to check out the tracks that had been set up.
Mr H and E needed no introduction to how it all worked and got stuck in straight away. They were able to check out the other newly released Supertruck (we reviewed the other Supertruck here) to what difference there were.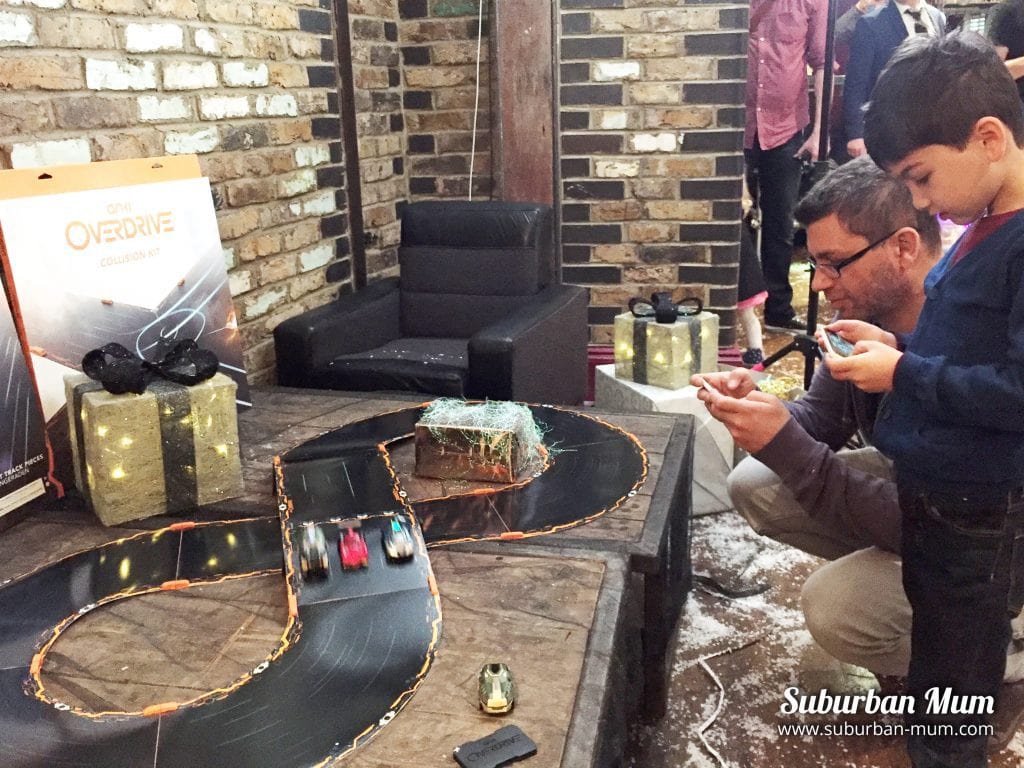 The venue was decked out with Christmas decorations and fake snow. M had a great time throwing this around and even had a little snow fight with Father Christmas who made a guest appearance! There was also a DJ to get us into the party mood too.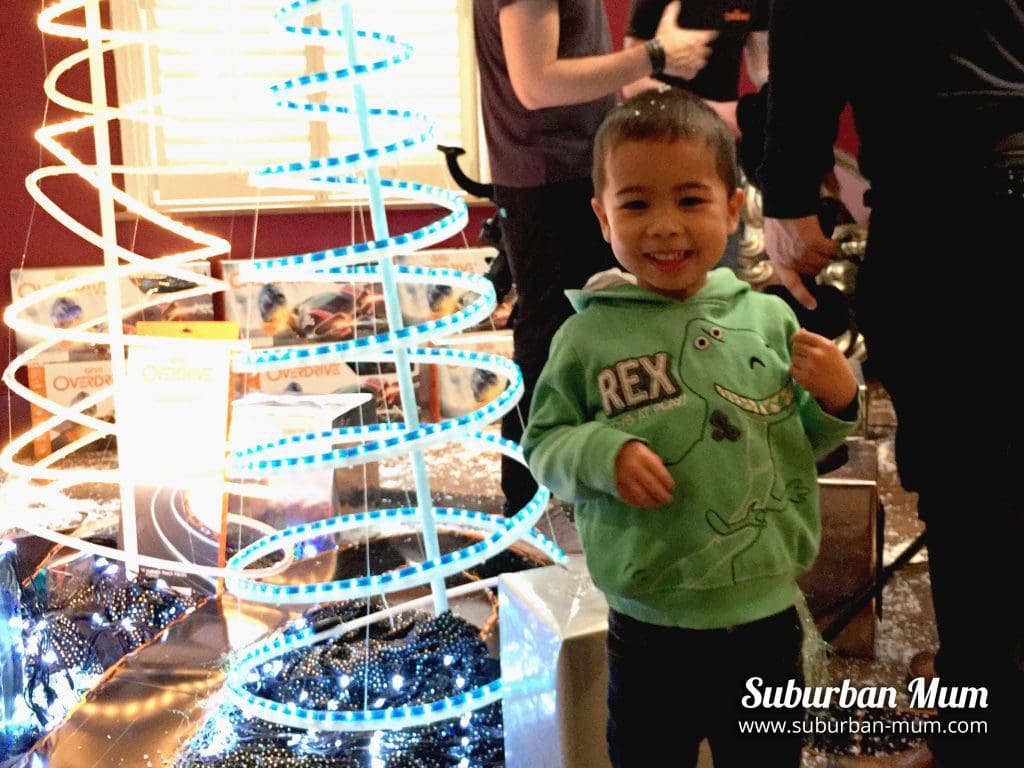 A little bit about Anki OVERDRIVE
If you've not heard of Anki OVERDRIVE, they are a super cool racing game of the future. The track is magnetic and the supercars and trucks have chips in them that scan the track so they know what type of layout they are racing on. Each car is controlled via an app on your smartphone or tablet. Here you can create your own racing profile (or commander) and the more you race with a certain car, the more experience you gain and the more weapons you acquire to help you disable others and lead you to victory.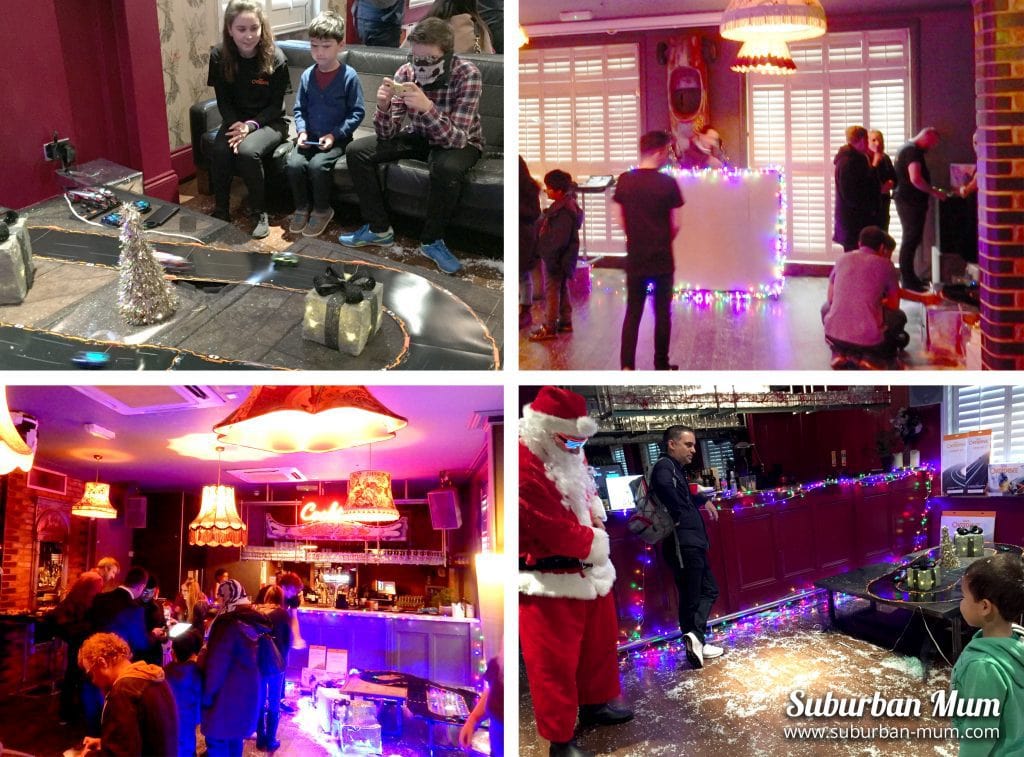 We were able to gain some inspiration on other track setups at the event and are really looking forward to adding to our existing kit with jumps and rails to enhance our gameplay.
If you are yet to buy a present for your children this Christmas Anki OVERDRIVE would guarantee family racing fun for all.
You can check out a short clip of the party below:
*We were invited to the Anki OVERDRIVE Christmas party and our travel expenses were covered.