Back in the Summer, we reviewed Anki OVERDRIVE a modern day Scalextric (if you will) and since then we have spent many a weekend playing with it as a family. It's probably one of E's favourite things to play with because he is massively into racing at the moment. Anki recently released Supertrucks and they are awesome! We were sent one to put it through its paces.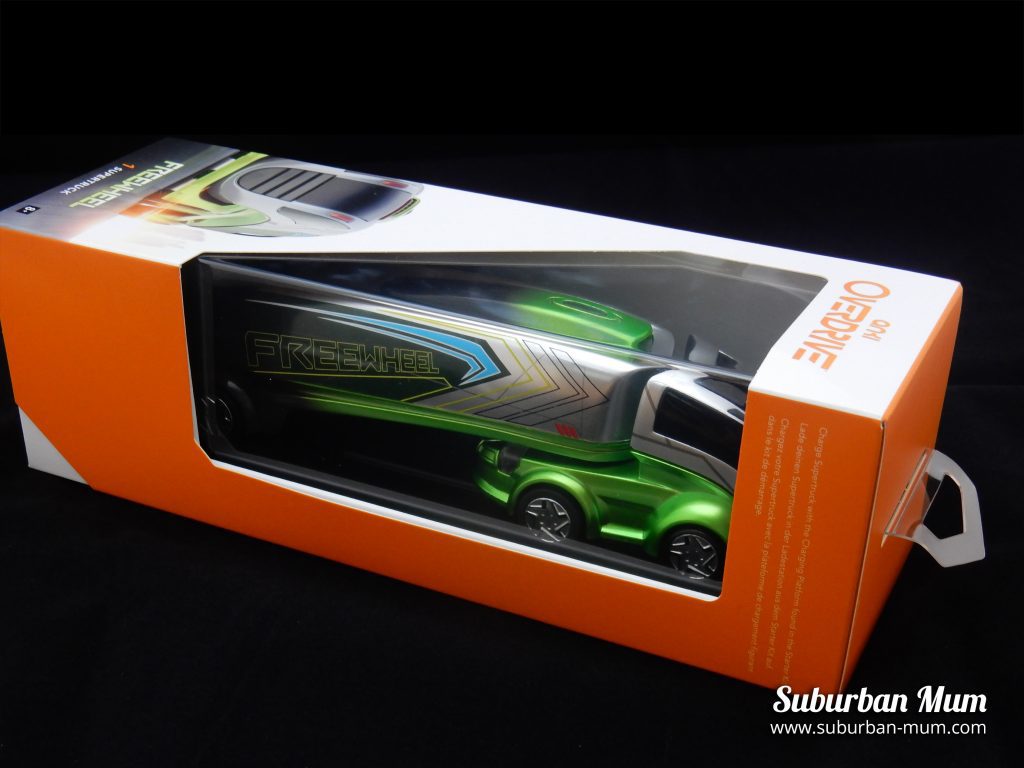 What we thought of Supertrucks
The first thing you notice about the Supertrucks is the size. They are almost three times the size of the Supercars and I have, to be honest, I was sceptical as to how they could be better than the Supercars that zoom niftily around the track. I was pleasantly surprised though because although the Supertrucks are big they are just as fast. They are also very powerful – especially when the "Rage" mode is used (available on the Freewheel Supertruck).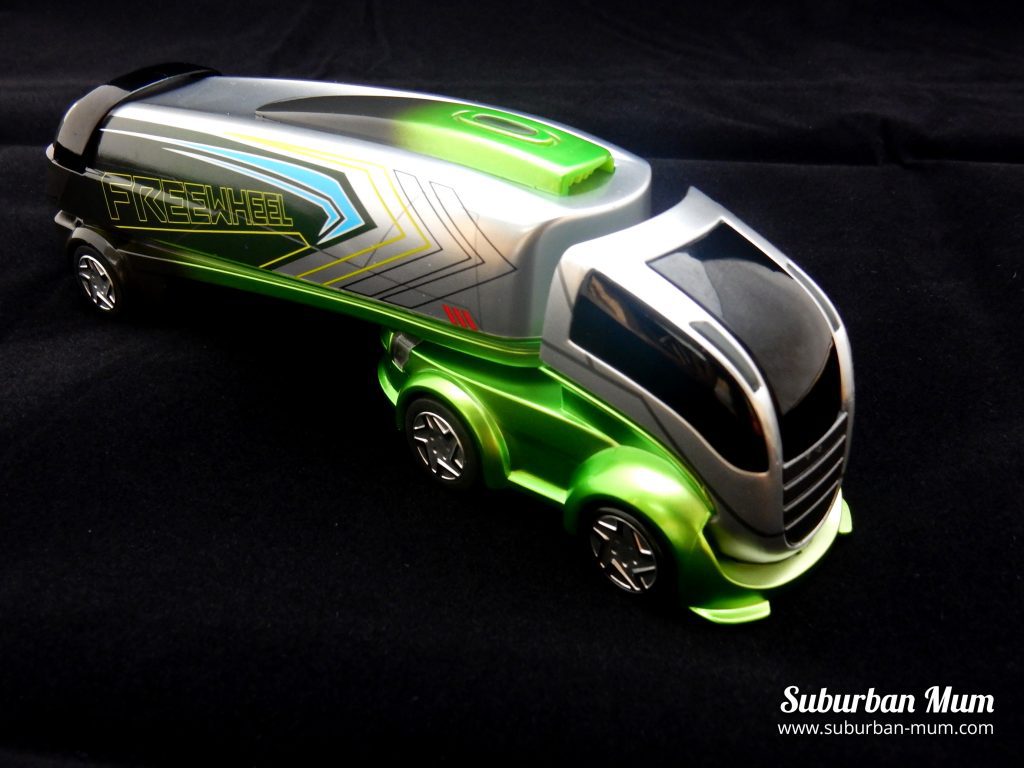 By racing at top speed in the Freewheel Supercar the Rage meter gradually fills up. Once the meter is full you can unleash fury on the track! The truck continuously fires at the other racers on the track and can quite literally send them loopy! E absolutely loved using the Freewheel Supertruck against us, I lost count the number of times he sent my car spinning, going the wrong way or speeding off the track!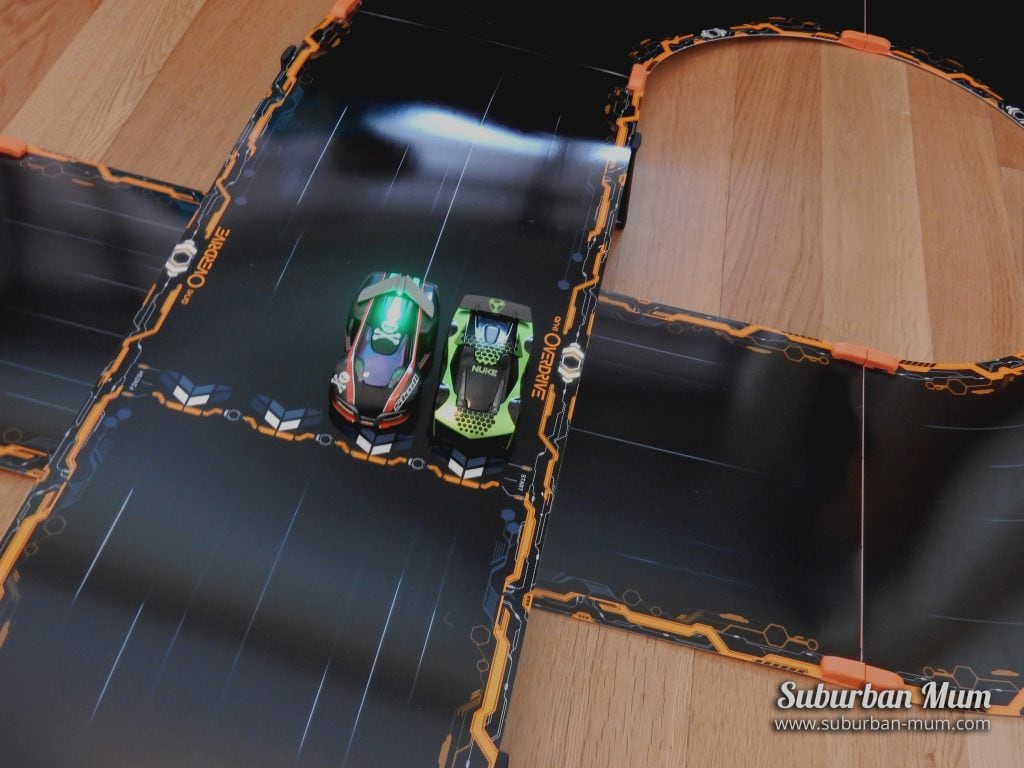 The Supertrucks are a great addition to Anki OVERDRIVE and add different levels of play to the track. There is also a new takeover mode where you have to try and use your Supercar to break through the Supertrucks defences in order to take control of the truck (which we've yet to try) There are currently two different trucks available – the Freewheel (pictured above) and the X52 both of which are priced at £59.99
If you are looking for some great family-friendly competitive racing over the Christmas period it is definitely worth considering Anki OVERDRIVE and the Supertrucks. You can read our full review of the Anki OVERDRIVE set here.
*We received an Anki Supertruck in exchange for this post