We've had a great summer packed with days out and catching up with friends but the start of the new school year is calling! With both boys now at school, we have a pretty good idea of all the bits and pieces we need to buy. I thought I would put together a list of the things we use along with some tips. I hope you find them useful!
Uniform
We have always bought our uniform from M&S. They're good quality, wash up well and last the boys the whole school year. Take full advantage of the 20% off offer in June and you can save some pennies! This year, I bought trousers that were too baggy and didn't check them until a couple of weeks ago. M&S simply allowed me to exchange them (even without a receipt) – phew!
Labelling
We have used Snappy Tags ever since my eldest (E) started school back in 2015. They are button-like discs that have their name etched into them and are attached using an applicator. We are still re-using the same discs on each new set of uniform each year and they remain firmly on the clothes tags until you remove them. It's super easy to do and takes just minutes to label everything. I highly recommend them!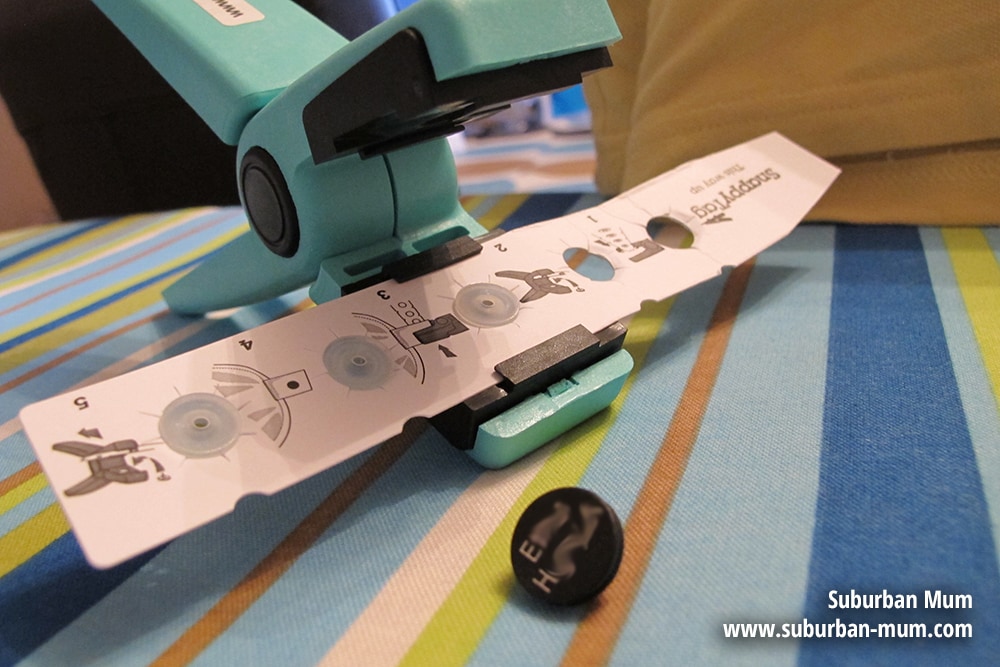 Shoes
We love Clark's shoes, they may be a little pricier than other brands, but like uniform, we have found that they last the whole school year. We avoid the huge queues by pre-booking our appointment online. This saves time and means we can be in and out within half an hour!
Everyday items
Backpack
This is from Joules. E has been using this for the past year and its still going strong. M currently has a school book bag at the moment but will be changing over to using a backpack when he goes into Year 3 too.
Water bottles
My eldest has a thing about drinking warm water – he doesn't like it and prefers drinking it when its cold. We've been using these insulated stainless steel bottles from Amazon which are great for keeping water cold all day.
Lunch boxes
These cute Sushi Lunch boxes are perfect for keeping sandwiches and snacks safe. They also stack into each other to save space when they are not in use.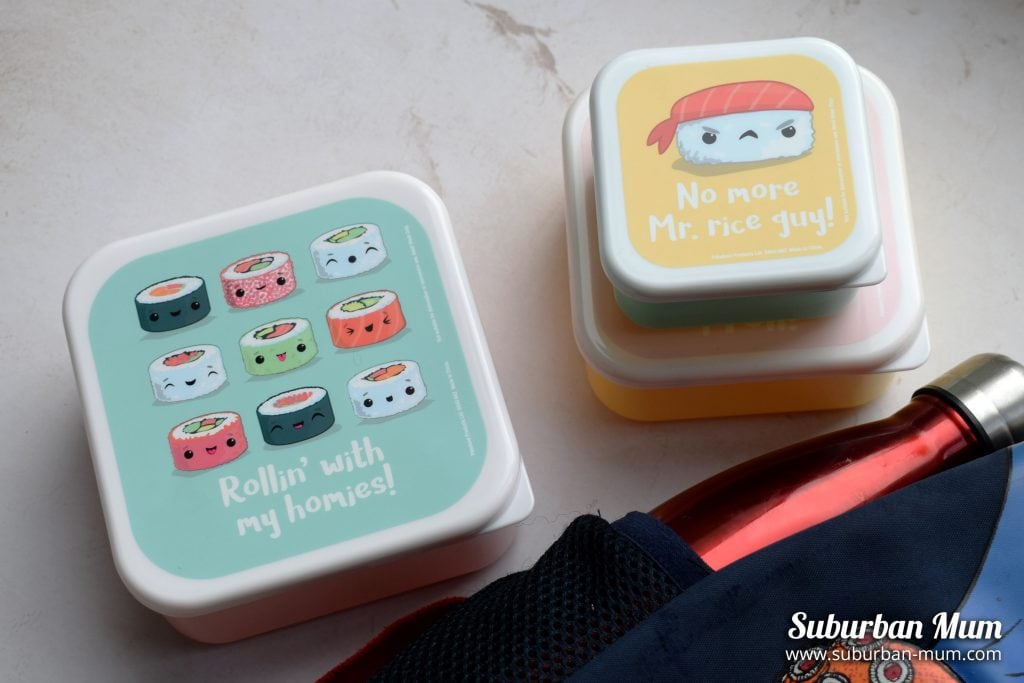 Stationery
My most favourite part of going back to school when I was girl, was most definitely the new stationery! Notebooks, pencil cases, pens, rubbers – you name it I wanted it. E doesn't seem to be as obsessed as I was but he was adamant he wanted this pencil case from Smiggle.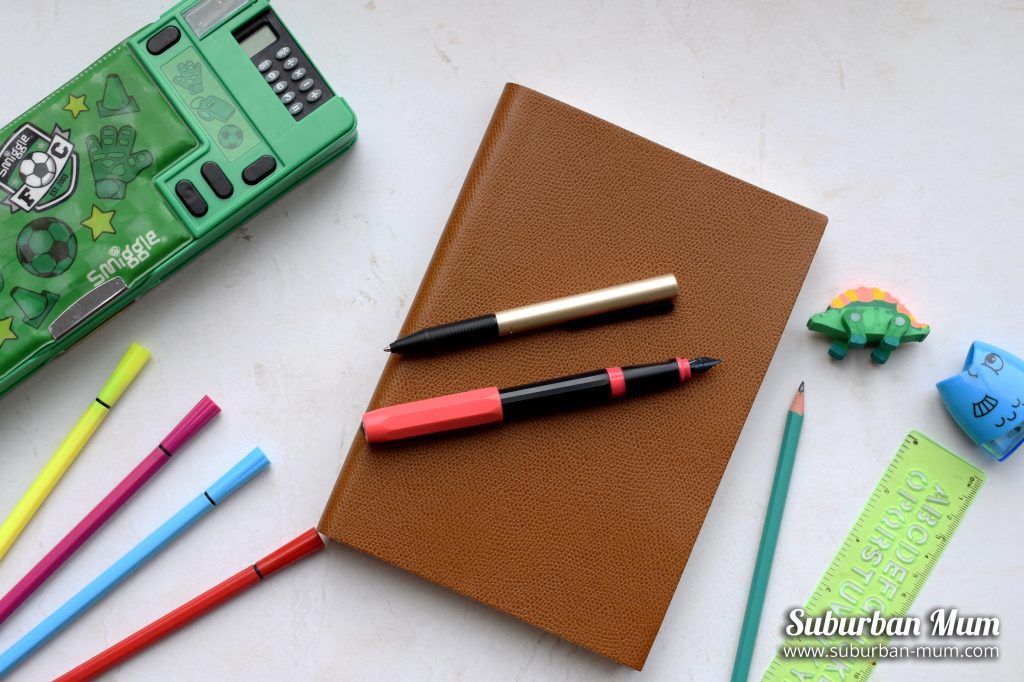 The Leather Journal is available in 8 colours and a choice of lined or plain paper and the Lamy Rollerball pen and the Kaweko Bad Taste Fountain Pen are all from Pen Heaven.
Home Learning
It's a great idea to help further what children are learning at school in the home. Ask your child's teacher what topics they will be focusing on each term so you can prepare. We've bought books and found relevant documentaries on TV on topics such as Space, Victorians and Romans. Sometimes, educational toys are a great way for them to learn too such as this Build Your Own Solar System.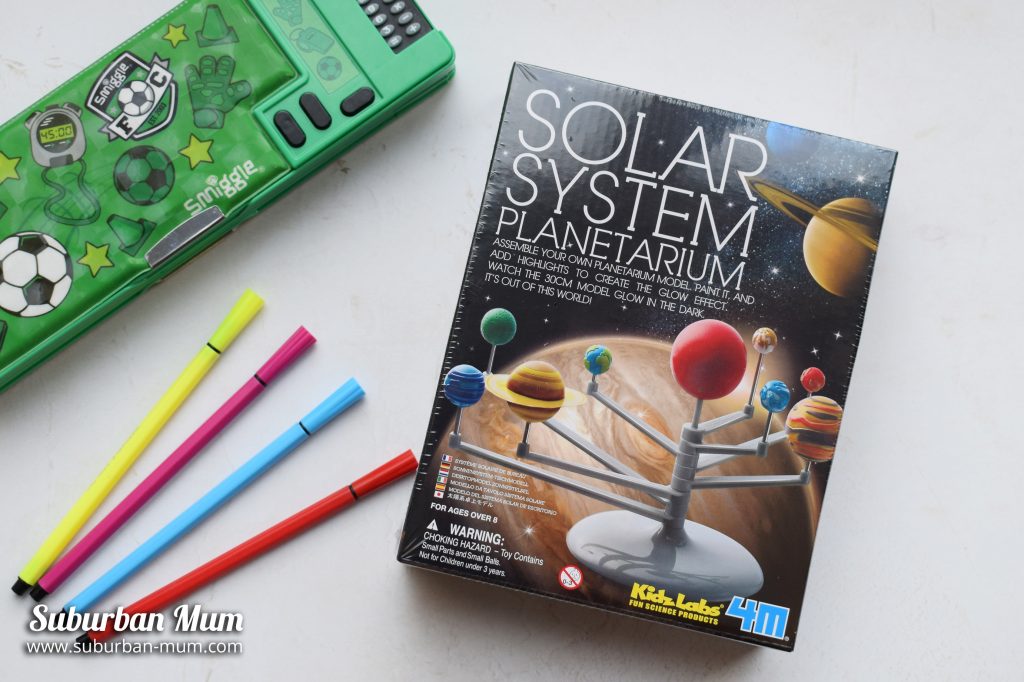 You might also like:
*We received some of the items above for the purpose of this post
[amazon asin=B01JA5WX9Q&template=iframe image] [amazon asin=B00E3QHO74&template=iframe image] [amazon asin=B079TTJW6D&template=iframe image][amazon asin=B000H5V08E&template=iframe image]