You've decided to give your kids bedroom an overhaul, which I presume is how you ended up on this page right? When they're babies, decorating their rooms simply meant you deciding what theme or colour to have and what furniture would be practical. Now your child is older, they will want to have their own input into how their bedroom should look.
Here are just some ideas to take into consideration when looking to redecorate your kid's bedroom, but remember to involve them in the decision making too. After all, it's a place that should reflect their personality.
Bedroom ideas for kids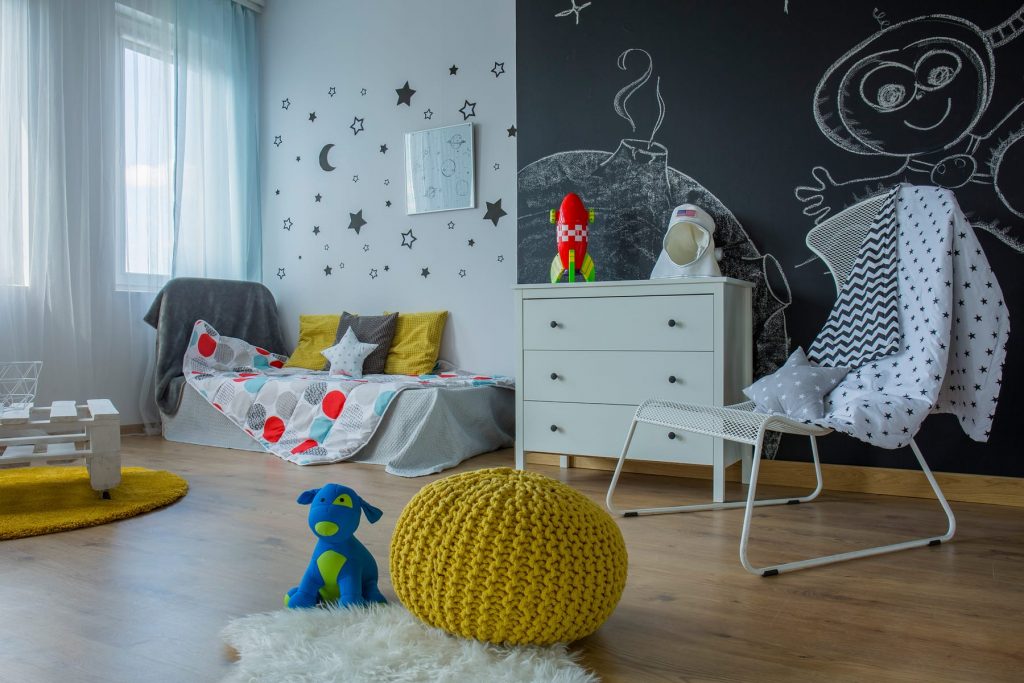 Choosing a bed
This is probably the most important decision to make. Are you happy with having a toddler bed, knowing you will need to change it in a few years? Or, are you comfortable with skipping a toddler bed altogether in favour of something else? Single beds from Bed Guru come in a variety of styles – they even have bunk beds to choose from as well as beds with storage solutions. Have a think about the space you have to play within the bedroom. If the room is on the small side then opting for a mid sleeper with storage could kill two birds with one stone. Alternatively, if you are thinking more long term, bunk beds could be a great idea as this will mean they can have sleepovers with friends.
All about storage
I don't think you can ever have enough storage when it comes to kids. Having a dedicated storage area that is well organised and can house their books and toys will instantly make the room feel less cluttered. It pays to take some time to do your research so work out exactly what type of storage will work best for your child's bedroom.
Display Area
A display area for your child to show off their latest obsession would make a great addition to their bedroom. Whether it's a LEGO creation they've built themselves or their collection of Hot Wheels or Star Wars figures. The key to this area is that it can easily be changed and adapted for the next craze! If you're short on floor space for a display area, have a think about adding some shelves on the wall. On the subject of walls… (read on!)
Durable paint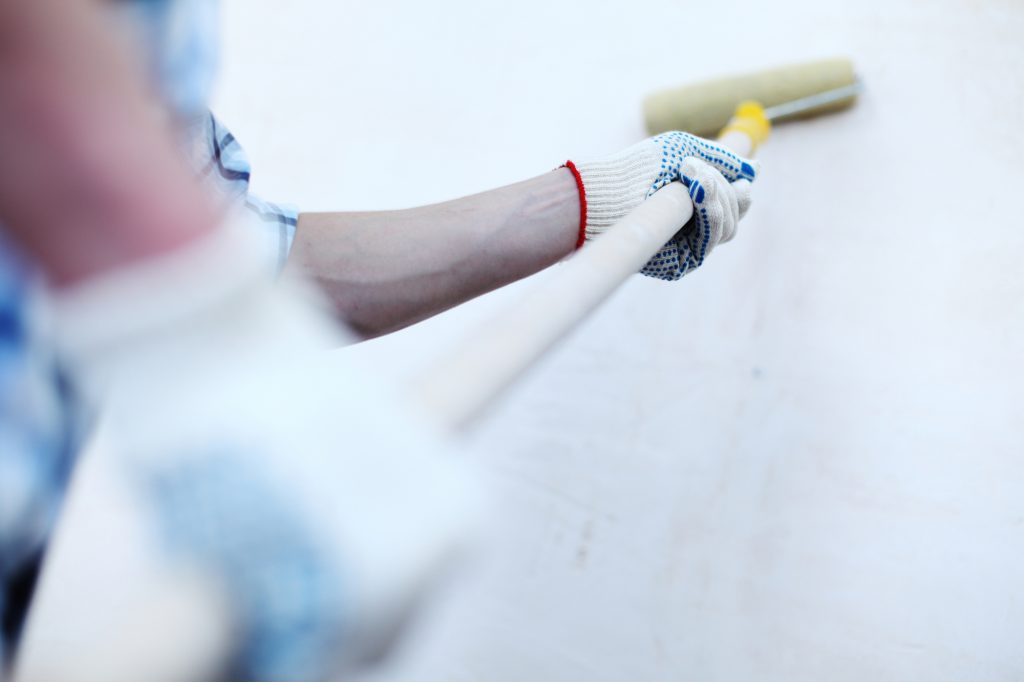 It's most definitely worth investing in durable paint for the walls. Something that can be easily wiped clean from "accidental pen marks" and grubby fingers will ensure the bedroom will remain "in good Nick" for longer. Don't forget to get your child involved in choosing the colour for the room!
A gallery wall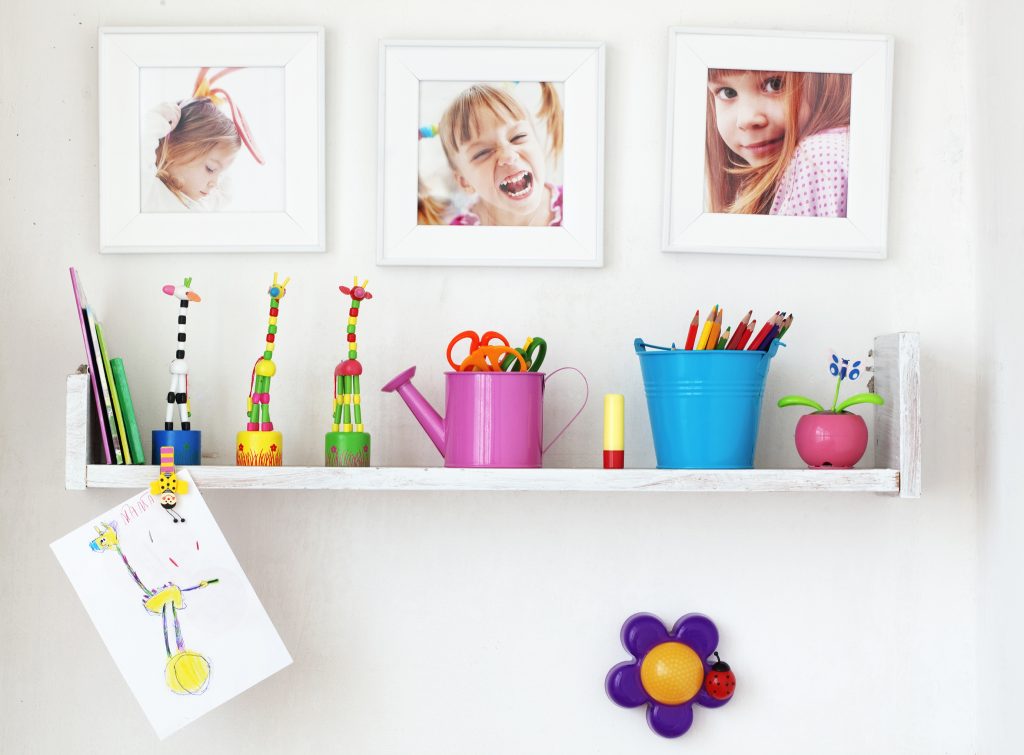 Children love being creative and will regularly want to create their own masterpieces. Consider creating a gallery wall with blank photo frames where you can add their artwork into. The plus side to this is that they can be interchangeable when new pieces of art comes along. Hopefully, the won't notice the old drawings ended up in the recycle bin!
A desk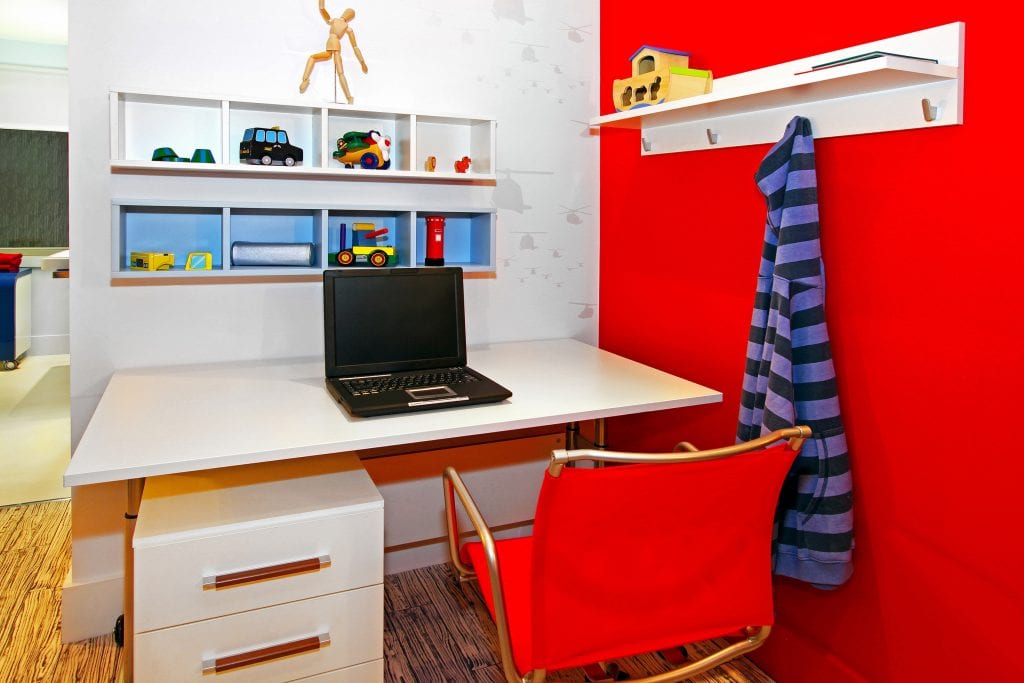 Last but not least, a desk area (space allowing) is important for older children so that they are able to have a dedicated area to sit and concentrate on doing their homework. Research has shown that 64% of children with their own desk were able to concentrate on their work better and over half ended up achieving better grades too.
What would be your must-have items to have in a kids bedroom?
You might also like: