It's that time of the week again – another edition of my Behind the Lens guest series. This week I have Suzy from Our Bucket List Lives. 
Suzy started a family bucket list after her dad was diagnosed with incurable cancer. Her bucket list is more of a life list and focuses on travel and lifestyle. Today she shares some photos that were taken whilst her family were touring on a caravan.
---
There's a lot to tell in my life. I've been through a lot and so have my family. With thanks to Maria, for allowing me to be a part of her 'Behind the lens' guest series, I now had to choose some, important to me, photos to talk about. I've been through 4 rounds of IVF I had a very complicated pregnancy and birth. My husband and I were ex-pats for 14 years. The hardest part of my life was when my Dad very sadly died of cancer last year. I did baby lead weaning with my little boy (some of my favourite photos), plus we love to travel (especially with our caravan) and we love our days out.
I'm a serial photographer. I've loved taking photos for many years and I even studied photography as part of my degree. When we had Jamie I went photo mad, he was barely 6 months old and I already had 2,000 photos of him. I've slowed down now but I am sure I still take more than most. So to choose some photos for my post I decided to pick a happy time from a very difficult 2016.
We bought our tourer caravan last January and although we didn't take it out as much as we hoped it was great to get away when we did. Touring with our caravan is something that my little boy especially loves to do. It's a great way to spend some quality family time. Because let's face it, when you're all in a caravan together, you will spend lots of time in each other's pockets.
It's a much cheaper way of going away for the weekend it means we can spend more money on doing things while we are away. For a family that is now living life by our bucket list that means we can accomplish so much more. But sometimes it is just as much fun to enjoy things that cost next to nothing.
One of our happiest caravan holidays from last year was our weekend break to Norfolk. The weather was the nicest we'd had all year and we often talk fondly about our time there. Jamie had quite a few firsts during our time away and we didn't spend much money doing them.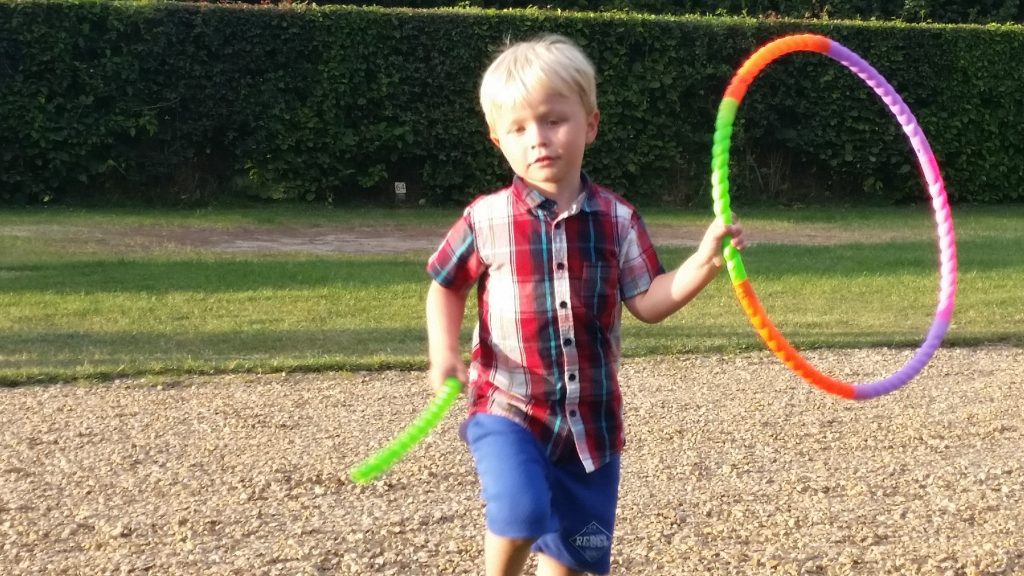 Jamie learnt to play outdoor games he'd never managed before. He became quite a pro at swing ball and learnt how to throw and (sometimes) bounce back a hoop.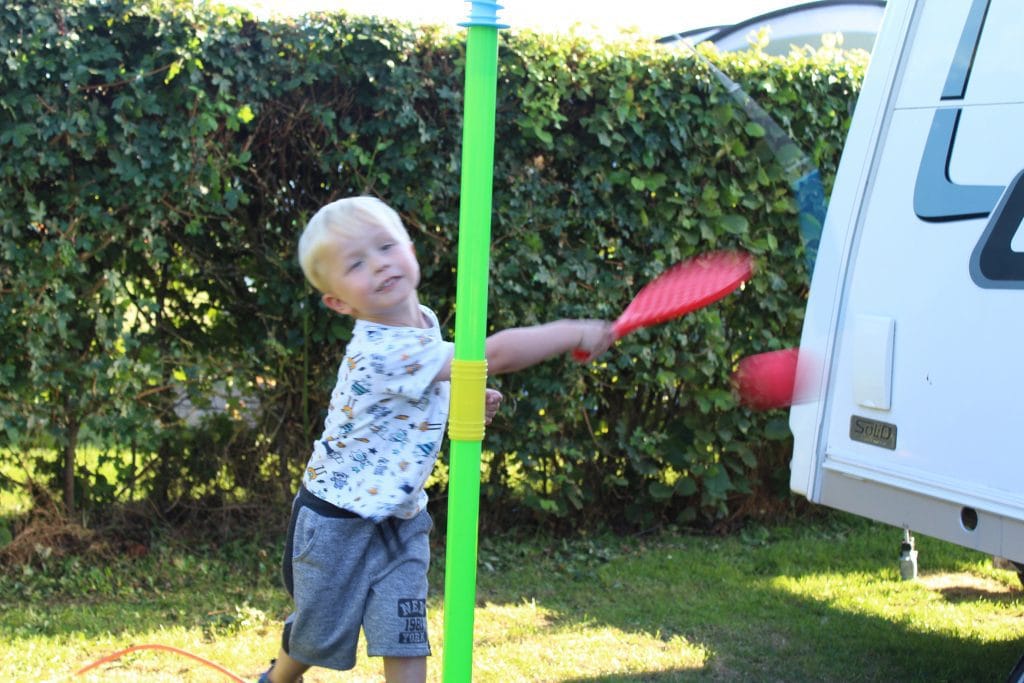 They had some sheep on site at the caravan park and Jamie became a confident giver of food. Whereas in the past he'd been quite shy and not overly confident when feeding animals.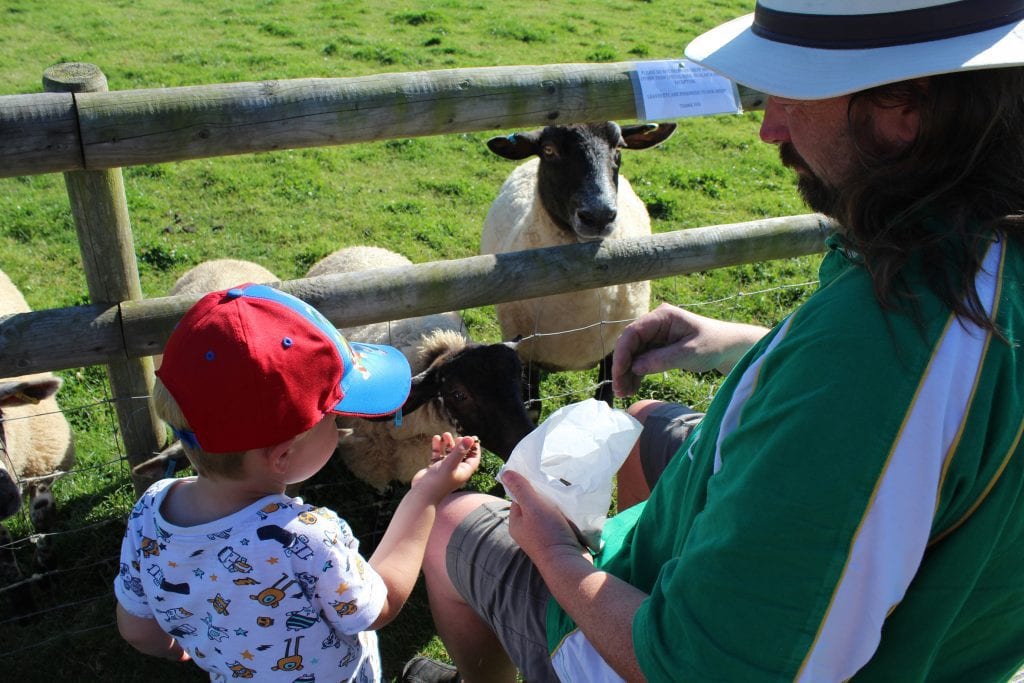 We took Jamie to a pier for the very first time. We went to Cromer and fished for crabs off the pier there. It was very blustery out on the pier but that was all part of the fun. Jamie thought it was the best thing ever when we caught a crab.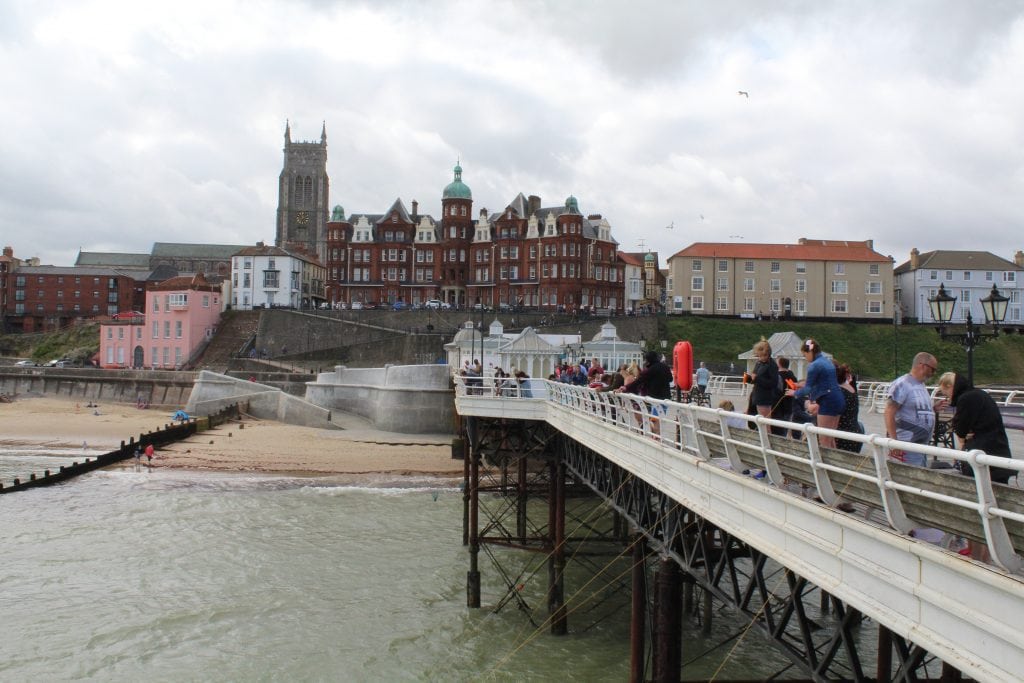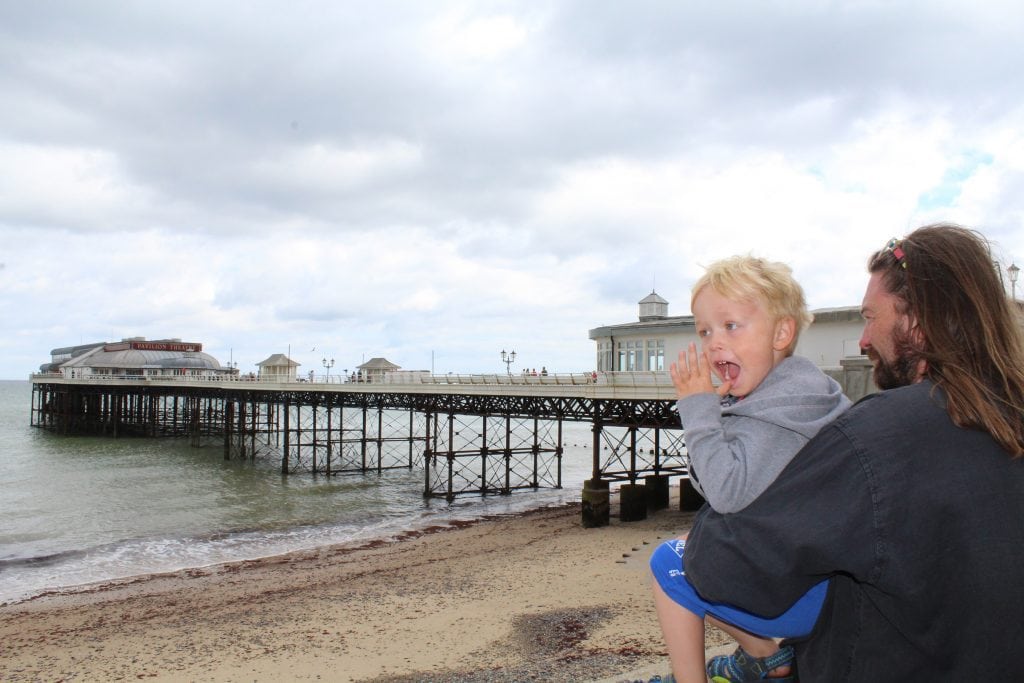 Finally, another first thanks to our caravan holiday, was throwing stones into the sea and trying to make as big a splash as possible. We were sat there for nearly an hour just enjoying the waves and the sound of the splashes. Not to mention playing chicken and seeing who would get hit by the next wave.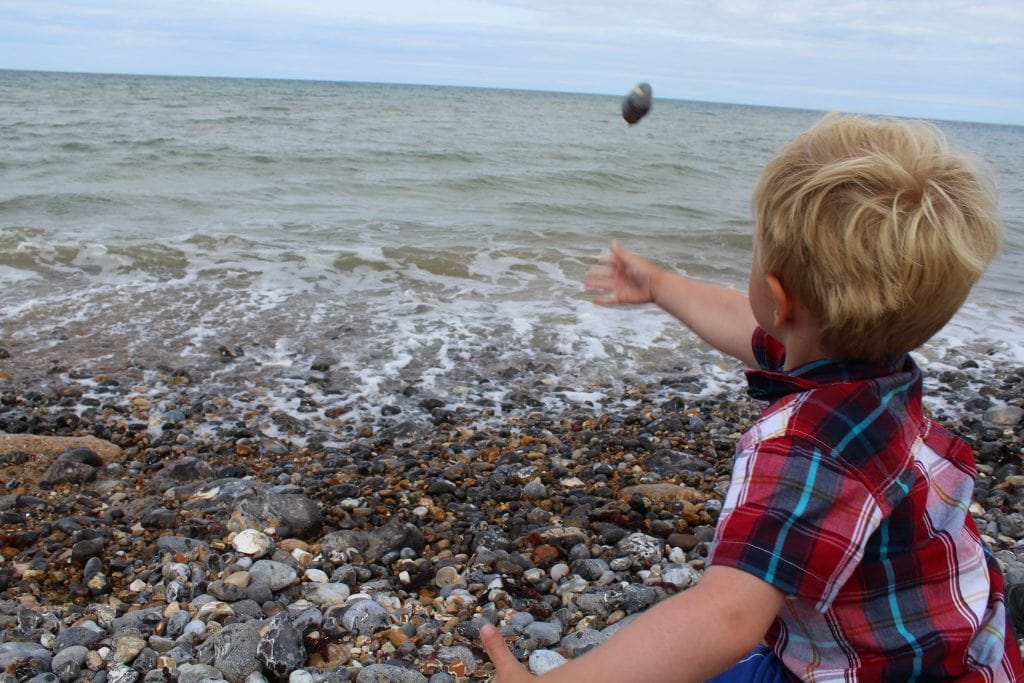 Touring truly gets you out and about and enjoying life in ways we wouldn't normally do. If you haven't tried it I can highly recommend it.
Sure it takes effort but it's all worth it and hopefully, our little boy will have happy lasting memories of our times away.
You can find Suzy online:
Blog | Twitter | Facebook | Instagram
---
Do you want to take part in the Behind the Lens series?
If you would like to take part in this guest series and would like some further information please drop me an email.
Posts will be scheduled on a first come first served basis and will run every Wednesday. All posts will be shared and promoted across my social media accounts (tagging you where possible).