My guest blogger for Behind the Lens this week is Esther from Inside Out & About. Esther is a stay-at-home mum to her three boys and lives in Yorkshire. She loves to enjoy the simple things in life. 
Read on to find out the story she has to tell behind her photos.
---
Reflecting on 'Behind The Lens' has been an interesting experience – it has reminded me that behind every single photograph there is a story, which I know is obvious, but it is such an important point to acknowledge. Social media is something that comes with being a blogger, and I've had to grow used to it. I don't find it easy and never have done. My photography (if you can call it that) is usually close up – in some small way, I like the viewer to decide what is going on, without me giving a long explanation. So, here I am, sharing a story behind some photographs.
This simple set of photographs were taken at a park we've been to over and over again, but I'll always remember these ones. They were taken the first time I took my boys out after my dad passed away. I had been at my parents' house for almost ten days, and I'd seen the boys intermittently during that time. I didn't feel ready to resume the responsibility of parenthood, I needed to come to terms with everything and I wanted to help plan the funeral.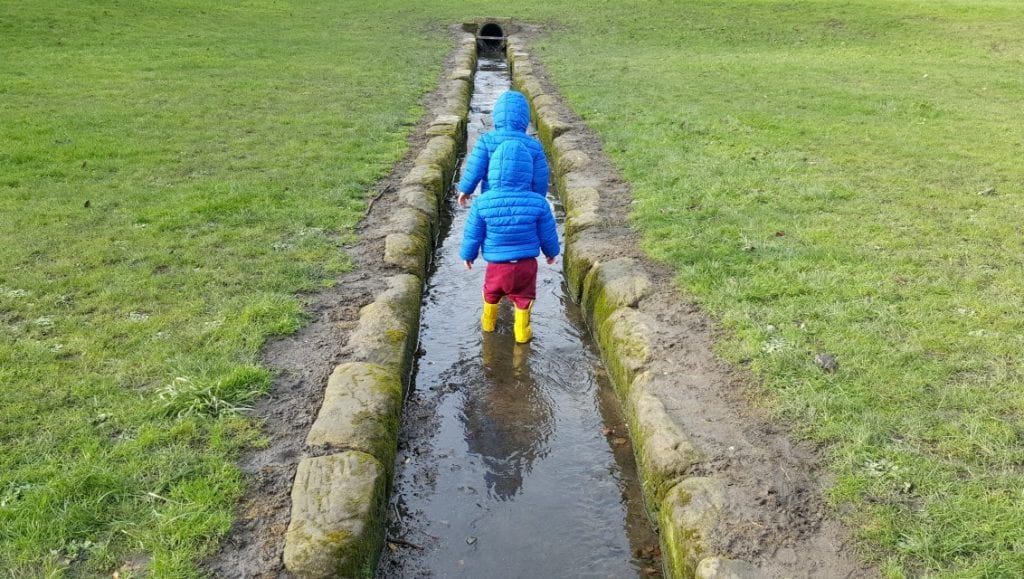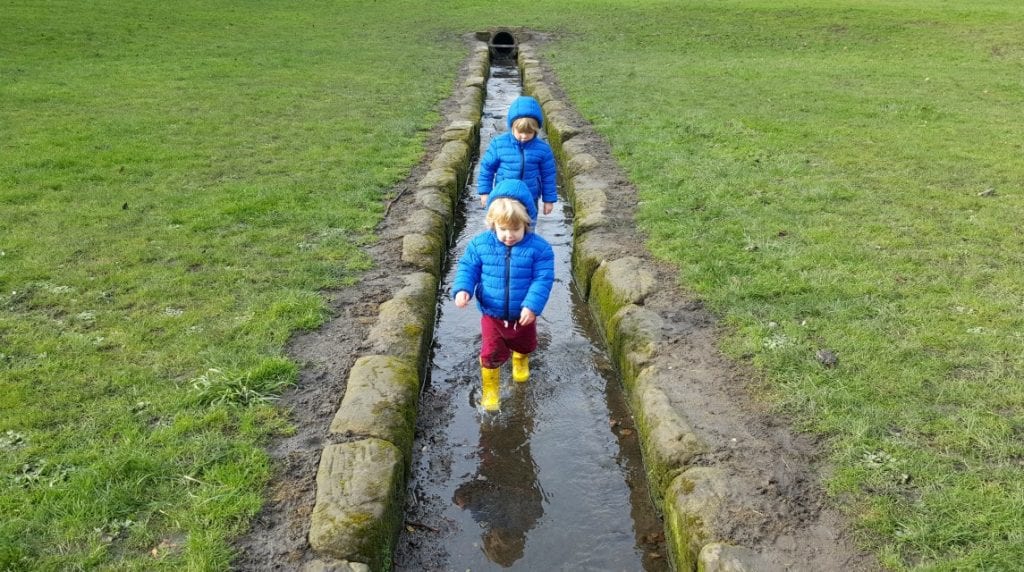 A few days after the funeral I felt desperate to go home. Desperate for normality, and desperate to have plenty of distractions. Excited to be surrounded by two small people that have a very matter of fact approach to death, that see the light, disperse sadness and create a funny side. A reminder that children teach us, far more than we teach them.
As soon as I see these photographs, it brings back those memories – even though the boys are wearing what they always wear, and doing what they always do. I know these photographs. I remember feeling so happy to be at the park with them – so lucky that they are mine, and so privileged to help mould them into individuals like no others. These photos are a blessing to me. They are a reminder that life goes on after loss – it has to, just differently. The sun still rises, little people need loving, children go to school, people go to work and tomorrow comes. Just like that.
You can find Esther online:
Blog | Twitter | Facebook | Instagram
---
Do you want to take part in the Behind the Lens series?
If you would like to take part in this guest series and would like some further information please drop me an email.
Posts will be scheduled on a first come first served basis and will run every Wednesday. All posts will be shared and promoted across my social media accounts (tagging you where possible).