I am super excited to be able to have one of my very good blogging pals, Franca feature in my Behind the Lens guest series today. 
Franca lives in London with her husband Nick and together they have two beautiful girls. Bella who is 7 and Sienna who's 3. 
She shares with us a lovely photo of herself and her two older sisters who she doesn't get to see very often anymore.
Have a read below.
---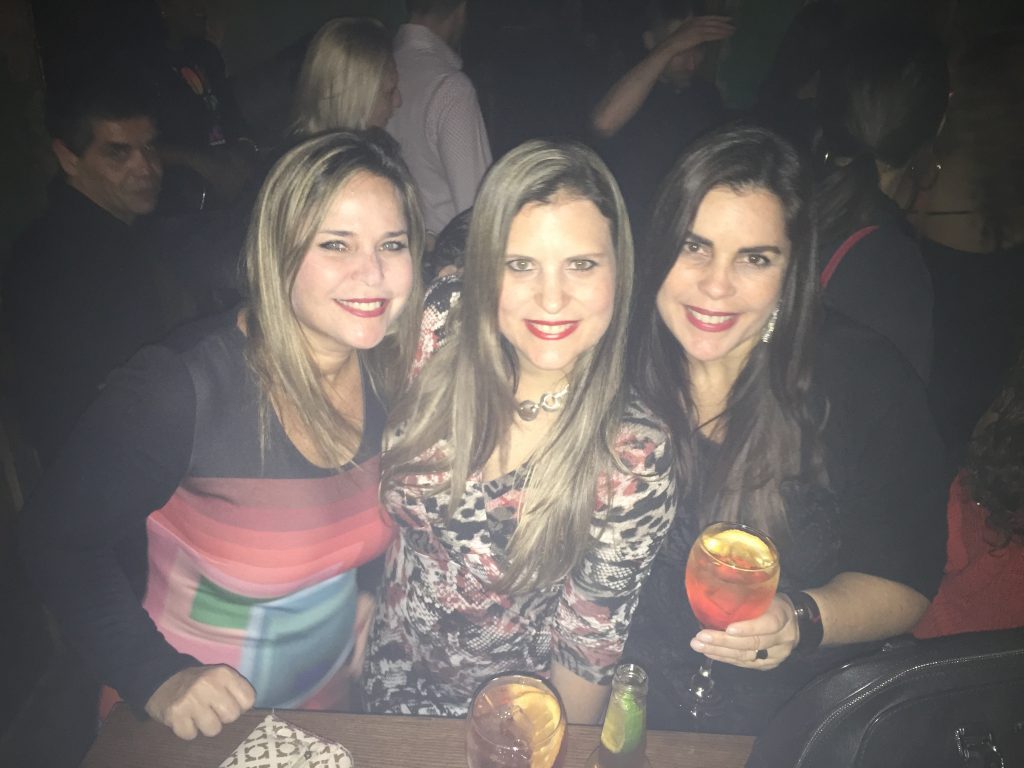 I have three siblings and two of them are my dear sisters. They are both older than me. I remember when I was a child, I used to look up to them and wanted to grow up fast so I was able to hang out with them.
Obviously, when I was little, the gap between us was huge but by the time I was at Uni, this gap started to seem smaller as we enjoyed to go out together to have fun.
We have always had a great relationship and when we were out, we'd have so much fun! Unfortunately, we have not been able to be all together for a very long time due to us each living in different countries.
My eldest sister left Peru when she was 24 and she never came back. She studied in Texas first, then she moved to Washington DC for 11 years. Finally, she moved to Austria for good. This happened the same year that I left my country to study a Masters degree in Spain. Little did I know at that time, that I was not going to return home. I ended up staying in Europe and established a base in the UK where I met Nick and started a family.
You are not going to believe how much I miss my sisters. It is very hard to be apart in separate countries. There are so many things I would like to share with them that I can't anymore. I hate that they can't see my girls growing up and we can't have a normal family gathering.
The photo above is a very special photo for me. It was taken a couple of years ago when my two sisters were visiting me in London. I cannot express how happy and overwhelmed I was to have them both with me. We were celebrating my eldest daughter's birthday and also my youngest daughter's christening. They came to stay for a couple of weeks and it was amazing!
The photo was taken one night when we had a girls night out together for the first time in a  long time! We went to Paradise, a super cool, trendy and posh nightclub in Kensal Rise. We danced, toasted drinks and hugged! We caught up and it felt like the years never passed!
I'm not sure if you have sisters but there is a bond that will never disappear even though you have been years apart. The relationship between sisters is very special. My sisters and I can be quite mean to each other and we have loud arguments because this is something that we are and will always be – LOUD PEOPLE! But, we are always there for each other when needed and we will defend each other with our lives if someone is hurting any of us.
We've also been through difficult times but there is always something that reconnects us. I think right now we are in the best place we have ever been and feel that we are in the correct place.
Do you have sisters? If you do, you will understand where I am coming from.
I love this quote about sisters that I read the other day:
"A sister is a little bit of childhood that can never be lost"
Marion C. Garretty
This is exactly the way I feel. Do you agree?
You can find Franca online:
Blog | Twitter | Facebook | Instagram
---
Do you want to take part in the Behind the Lens series?
If you would like to take part in this guest series and would like some further information please drop me an email.
Posts will be scheduled on a first come first served basis and will run every Wednesday. All posts will be shared and promoted across my social media accounts (tagging you where possible).