It's Wednesday so you know what that means – it's time for another post from my Behind the Lens guest series. This week we have Jessica from That Mummy Blog. Jessica is a mum of two from Devon and she shares with us one her first moments of parenting two young children on her own.
---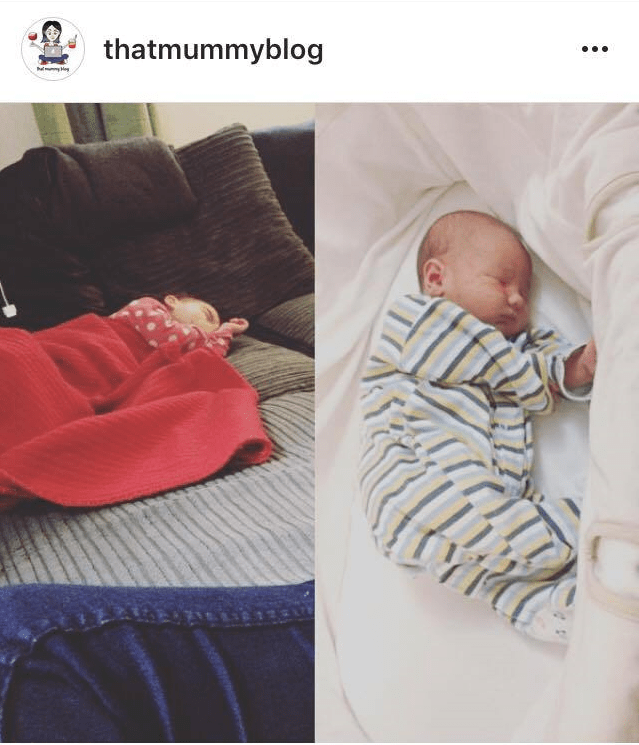 My son was 9 days old when my husband had left me alone with both children for the first time. He had gone to the gym, so would only be away for a few hours. I was very nervous. I was aware things weren't quite right, but didn't know to what extent…yet. I was determined things would get better once I was left to it, but the thought of my husband returning to work gave me palpitations.
My daughter was still feeling quite sensitive and a bit awestruck by her new baby brother. I was tandem feeding them and she was wanting to feed whenever the baby wasn't, sometimes at the same time! I hated feeding them together; it was a sensory overload. My whole body would tense and my ears would ring. Pins and needles would race through my arms and legs.
As soon as my husband left, my daughter wanted to feed. I was already feeding the baby so I told her to wait. She was not happy. A screaming tantrum ensued, when I just wanted to feed the baby to sleep before feeding her. I shouted. She cried even more. Frustrated; I took the moses basket upstairs with baby still attached and continued to feed on the bed whilst my daughter screamed and cried downstairs. Luckily my son fell asleep soon after, I settled him in the basket then carried him back down to deal with the tantrum.
She was cuddled on the sofa, softly sobbing. I popped the basket down, lifted her up and settled her for a feed. I immediately felt content. I apologised for shouting and she looked up at me and stroked my face. I wiped her tears and brushed my fingers through her hair as she drifted off to sleep. I popped her down on the sofa, covered her with a blanket and breathed a sigh of relief.
It was the first time they had both napped at the same time for half an hour. I just sat between my sleeping babies for that time. I contemplated what I'd got myself into. I felt overwhelmed. Even though it had been a success, in the end, I was sure I wouldn't be able to cope. I wished I could cry. I felt like giving up. Like I'd failed my daughter.
I took photos to show my husband and later shared them on social media. I called the moment a #parentingwin. However, I felt anything but #winning.
You can find Jessica online:
Blog | Twitter | Facebook | Instagram
---
Do you want to take part in the Behind the Lens series?
If you would like to take part in this guest series and would like some further information please drop me an email.
Posts will be scheduled on a first come first served basis and will run every Wednesday. All posts will be shared and promoted across my social media accounts (tagging you where possible).