It's that time again for our weekly Behind the Lens feature! I'm super excited to have Nicky from Not Just The 3 Of Us take part this week. I co-hosted the now retired #UnPocoDeToDoUK IG linky with Nicky last year and also had the pleasure of meeting her in person at BlogFest. She is mum to Lily who is approaching her teenage years and she blogs about her family as well as her interest in home interiors.
Nicky has chosen to share some photos back when she was a florist – enjoy!
---
I thought I would do a bit of a throwback with my pictures to life before kids.  I go back to the time when I traded my trusty corporate career to become a florist. By working during the day and training in the evening, I managed to gain the qualifications I needed.
I spent three happy years negotiating the twists and turns of being a small business with the added pleasure of being able to create beautiful floral designs for my customers.
Looking back reminds me of how much I had to put myself out there and how many times I had to fail in order to appreciate the success when it came.
I was fortunate to work with a range of businesses for their corporate floral requirements as well as providing flowers for many lovely weddings and people.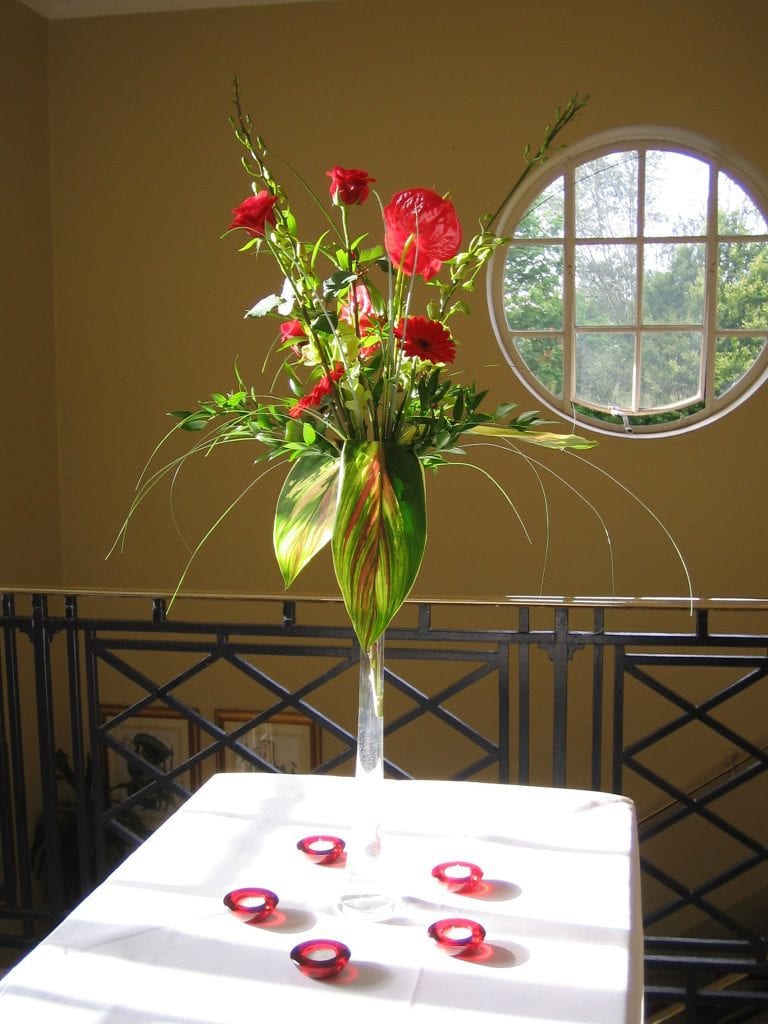 I became pregnant in the third year of the business and managed to keep going until a month before my daughter was due.  With it being my first child, I assumed that I would be ready to resume work two weeks after the birth and with this in mind, booked several weddings in.  Hindsight would have been a wonderful thing but I did it!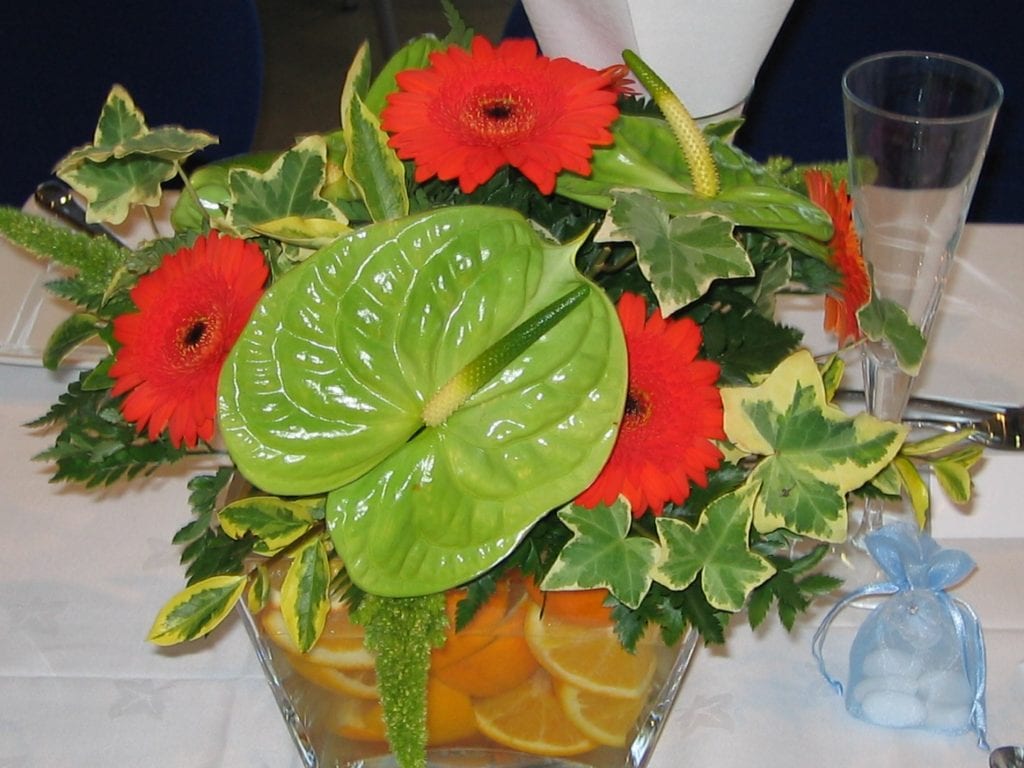 I operated a shift system with my husband and I would go out to the flower market at 4.00am in order to be back in time for him to leave for work.
We did this for several months but my illusion of the compliant baby, sitting happily while I worked was just that – an illusion.
I decided to close the doors on the business once my daughter was a few months old so that I could spend some time being a mum. Having operated the business from home there were no expensive overheads so it came to a natural conclusion.
No regrets whatsoever.
One of the things I love about having a Lifestyle Blog is being able to draw on the aspects and experiences of previous careers and bring everything together in one place.  Though my home and design section I still get to scratch the creative itch.  And of course, the writing and coming up with ideas taps into lots of areas too.
It just goes to show that nothing is ever a waste of time because you never know when you might need to call upon it again!
You can find Nicky online:
Blog | Twitter | Facebook | Instagram
---
Do you want to take part in the Behind the Lens series?
If you would like to take part in this guest series and would like some further information please drop me an email.
Posts will be scheduled on a first come first served basis and will run every Wednesday. All posts will be shared and promoted across my social media accounts (tagging you where possible).