Welcome to this week's Behind the Lens feature. We have the lovely Eleanor from Savings 4 Savvy Mums today. Eleanor is mum to two young girls and today shares her experience of coping with looking after children when you are poorly!
---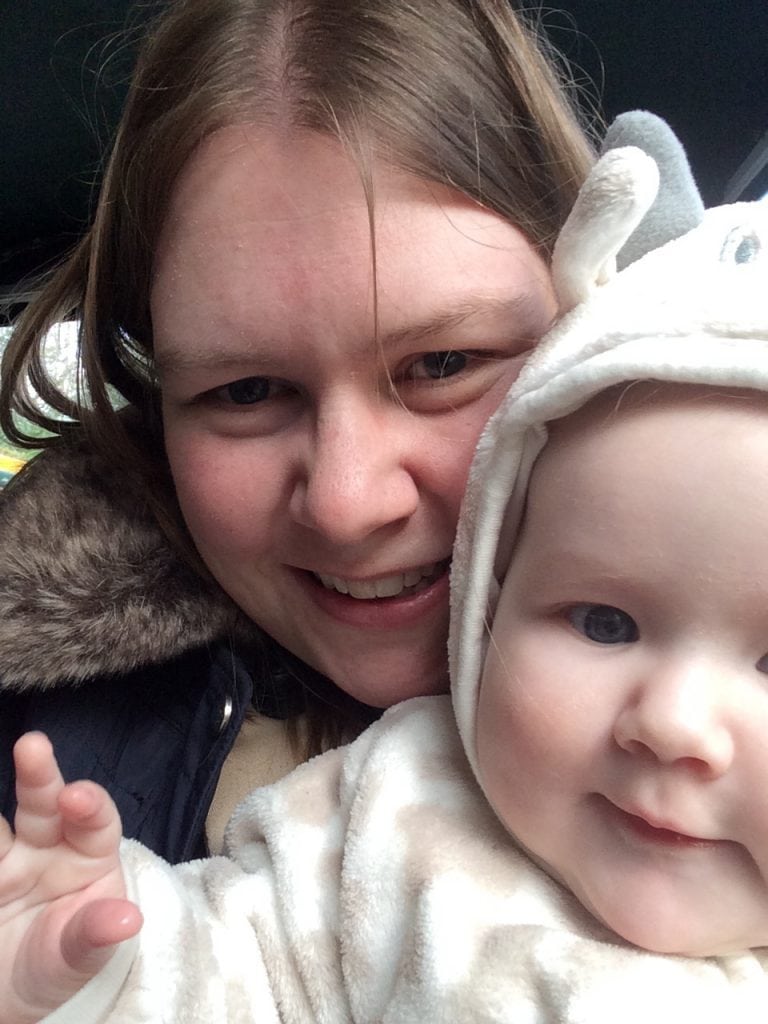 They say a picture says 1000 words, I don't know about that but this picture certainly holds a special memory.
Back in February, I was having one of those mummy moments when you wonder if it's all worth it. I had been up all night with my then 5-month-old and my darling nearly 3-year-old decided 5:30 was the perfect time to start the day. To cap it off I was feeling rough – really rough! If I'd been at work I would have called in sick. But I wasn't, I was mummy! I had to get two little ones fed, dressed and ready for the day. I literally cried! My go-to person when my husband is at work is my mother. However, she was busy. I called some of my mummy friends to arrange a play date, anything so that my eldest was amused – they were also busy.
I was feeling so bad that I had resorted to letting my baby play on her own in her jungle gym and my toddler was on the iPad. I was lying on the sofa desperately wanting to go to bed, crying because I knew my husband wouldn't be home for another 7 hours. It was then that it struck me. I could either spend the day feeling sorry for myself or we went out. My children are much easier when we are out and about – so out we went.
I quickly made a packed lunch and off we went to the Zoo. The happy squeals from the back of the car brought a smile to my face. No moaning, no whingeing just laughter. As we arrived at the ticket booth I noticed that under 3s were free! The day was turning out to be a good one.
We had a wonderful day.
The giraffes were our favourite and with the tractor train as our finale, we went home happy. The girls were perfectly behaved. It was as if they knew their mother was suffering. The day ended in a completely different way than it started.
By the end of the day, I had two happy girls, who were so exhausted they gladly went to sleep and a mummy with a smile on her face who was feeling much better. The wonders of fresh air, magnificent animals and smiley children certainly sent me to bed knowing it was all completely worth it!
You can find Eleanor online:
Blog | Twitter | Facebook | Pinterest | YouTube
---
Do you want to take part in the Behind the Lens series?
If you would like to take part in this guest series and would like some further information please drop me an email.
Posts will be scheduled on a first come first served basis and will run every Wednesday. All posts will be shared and promoted across my social media accounts (tagging you where possible).