Behind the Lens is a weekly guest series where I invite other bloggers to share their story behind a chosen photo.
This week, we have Jo from Organised Jo. Jo lives in South Devon with her husband and two daughters. She blogs about trying to bring order to working mum chaos. Something I can totally relate to!
Here are the photos she has chosen to share and the story behind it.
---
The photos I have picked, are from our summer camping holiday this year to Brittany, France. It was our first camping trip abroad and the whole trip was just brilliant. Camping has brought so much more for us as a family than just going to explore new places. It takes us right back to basics and once the tent is up there is nothing to do but chill and make some fab family memories.
The journey to our French campsite was very easy, the girls loved the adventure of going on a boat. The campsite had great facilities and was based on a beautiful white sand beach. During our trip we all had new experiences – I tried mussels for the first time and loved them; our youngest spent a lot of hours in the swimming pool without the need for a swimming aid and grew in confidence every day. Our eldest learnt a few French words and loved ordering our daily breakfast of croissants and pain au chocolat with the French-speaking shop owner; and my husband, well he came home with an even longer list of French red wines that he loves!
The pictures below include one of the beaches where the campsite was based (Camping Le Letty, Benodet). The second picture is one of the girls in front of the cathedral in the city of Quimper. The architecture was stunning and I just love the perspective of how grand this building was.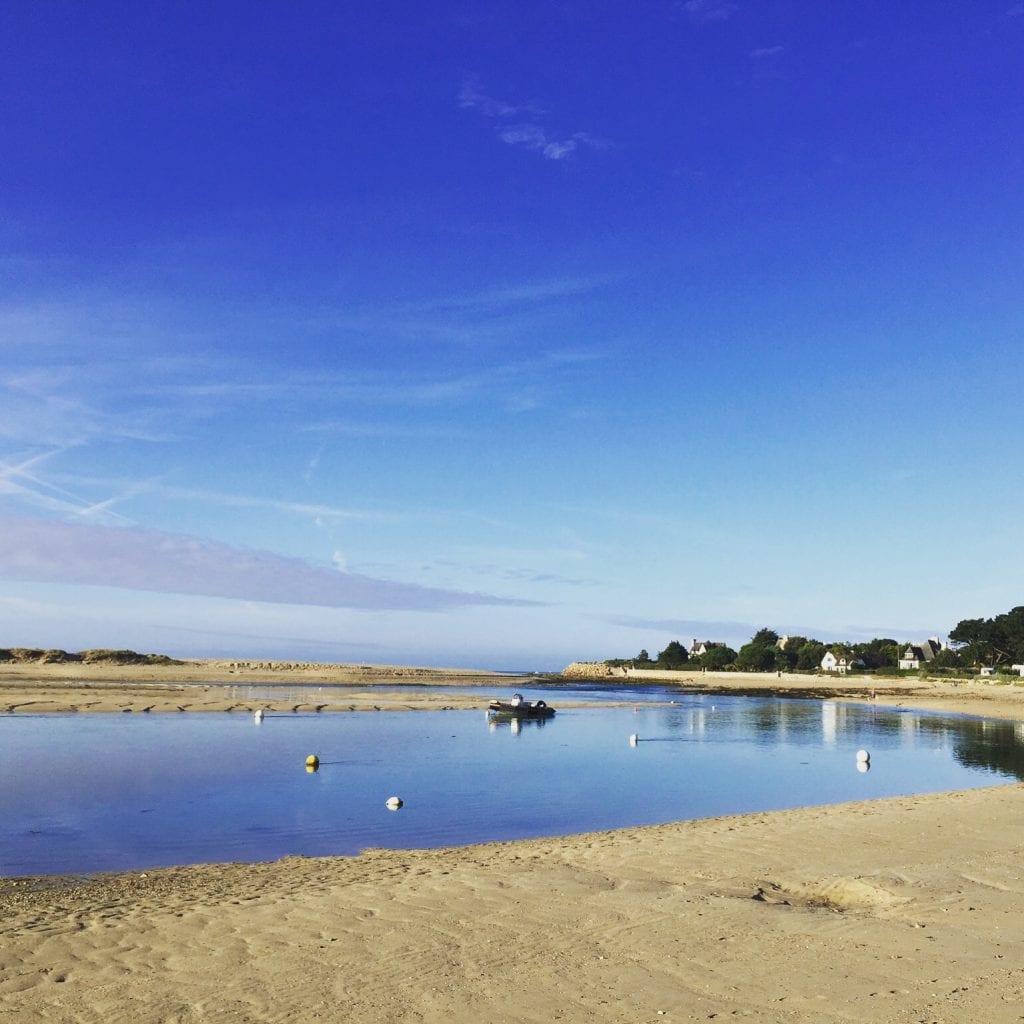 The final picture is of us all. It is my new family favourite picture. It was taken after another fab day exploring Brittany, falling in love even more with their culture and landscape. We finished the day with another swim in the pool and then went down to the beach with our dinner and watched the sun go down. I also love my littlest face, it is just her!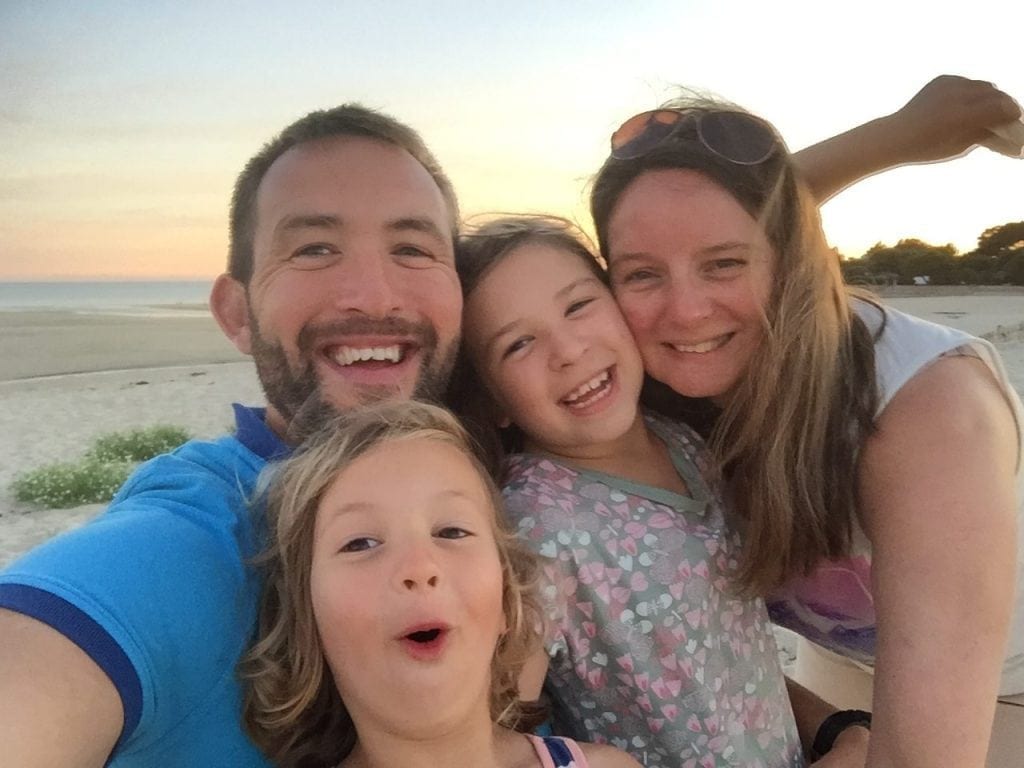 If you would like to know more about this trip I wrote a post about it here.
You can also find Jo online:
Blog | Twitter | Facebook | Instagram | Pinterest
---
Do you want to take part in the Behind the Lens series?
If you would like to take part in this guest series and would like some further information please drop me an email.
Posts will be scheduled on a first come first served basis and will run every Wednesday. All posts will be shared and promoted across my social media accounts (tagging you where possible).
You might also like: