As a family, we love having little getaways throughout the year. It gives us all something to look forward to and a chance to fully relax – something we struggle to do when there are a million and one chores to do around the house.
We were recently invited to stay at Bel & The Dragon in Reading over the bank holiday weekend, and the timing couldn't have been better.
May is a notoriously busy month for us as it's filled with birthdays (Mr H's, E's and my birthday are all within weeks of each other), so a weekend getaway was just what we needed to ease us into the birthday celebrations.
We surprised the boys with a day at LEGOLAND on the Saturday before heading over to Reading, just a half-hour drive away.
Bel & The Dragon, Reading
Bel & The Dragon, Reading is a restaurant and bar situated next to the Kennet and Avon Canal. Housed in a former biscuit factory, they have recently launched five bedrooms where guests can retreat to after an evening of food and drink.
We arrived in the late afternoon on a glorious sunny day. Bel & The Dragon Reading currently don't have family rooms available, so we had two rooms for the night which were adjacent to each other.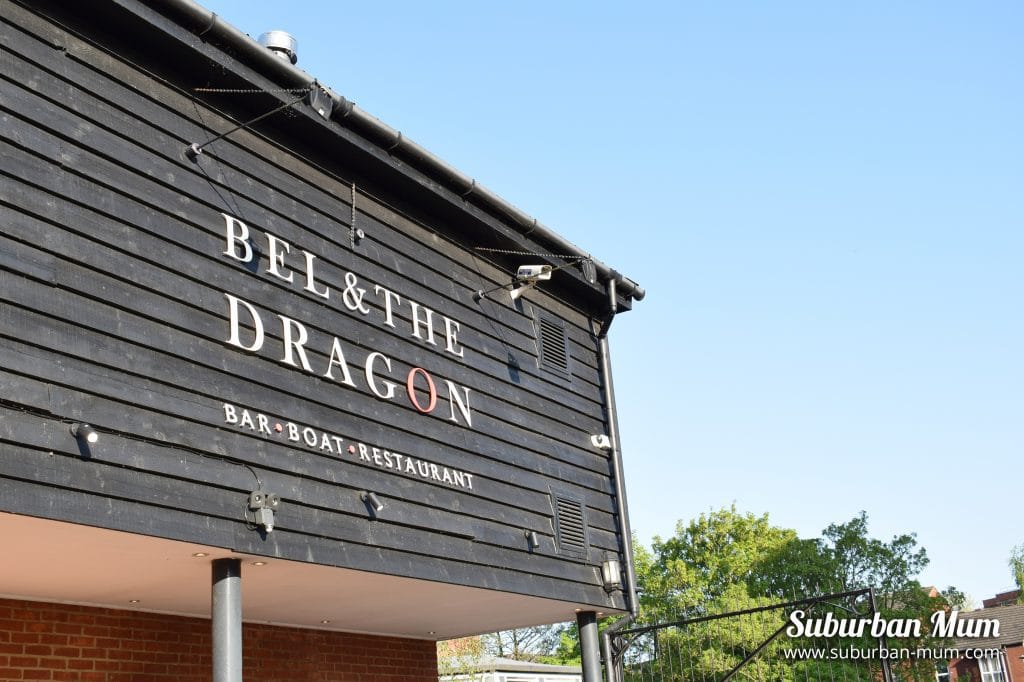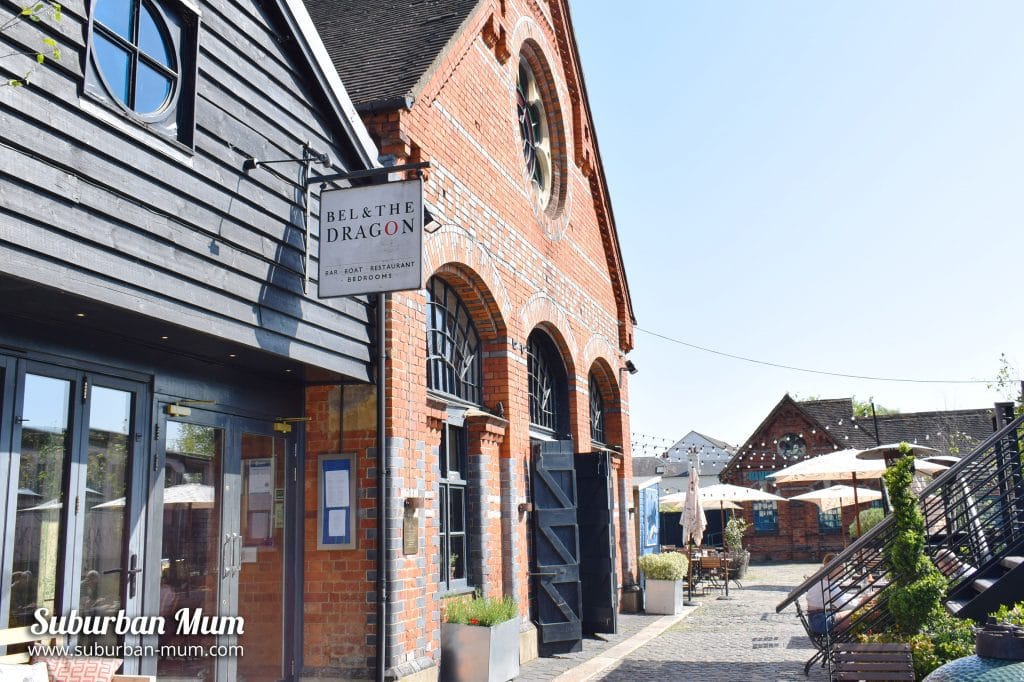 Our rooms
The rooms were beautifully decorated, and you could tell the attention to detail that had gone into the decoration and it had a rural charm about the place. There were padded hangers, paisley-style blinds and lamps as well a stylish Roberts radio and an HD TV. Pictures adorned the walls, and there was a very comfy-looking armchair in one corner.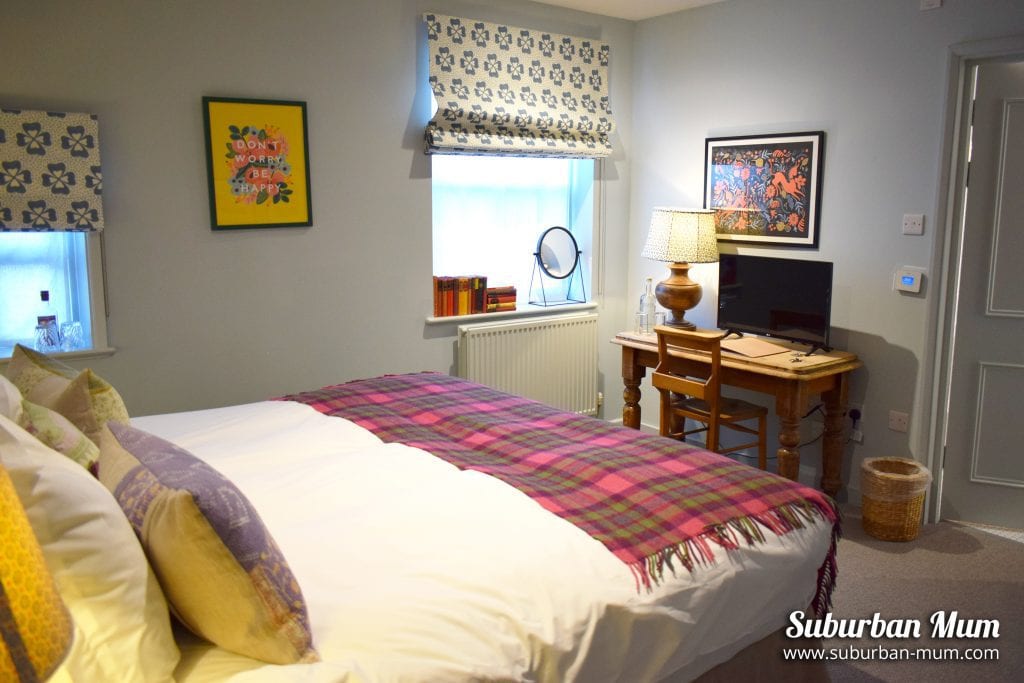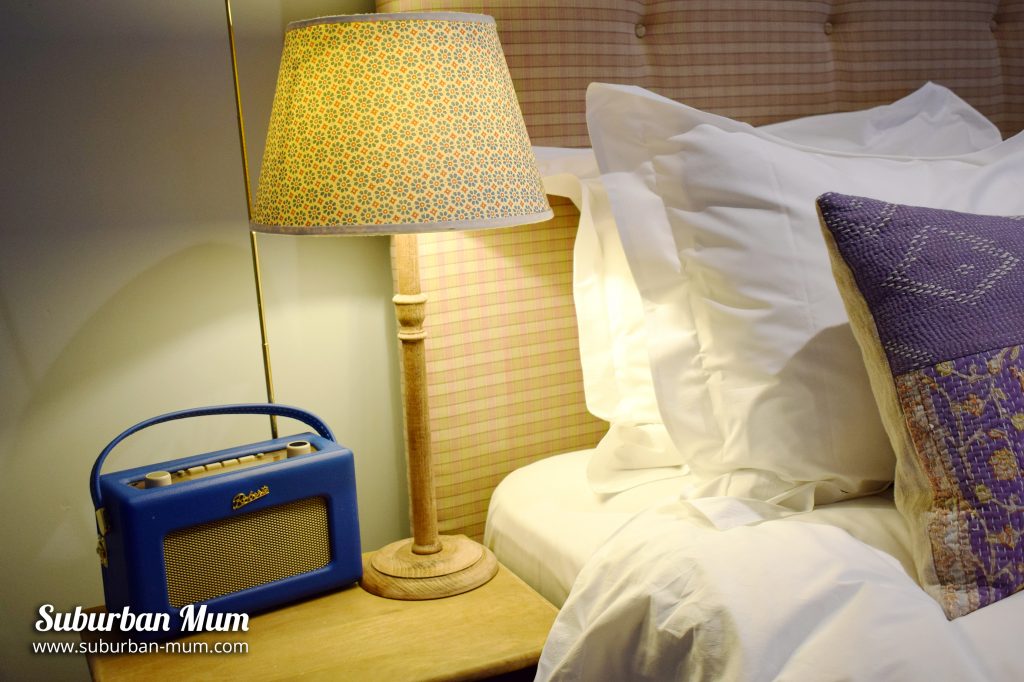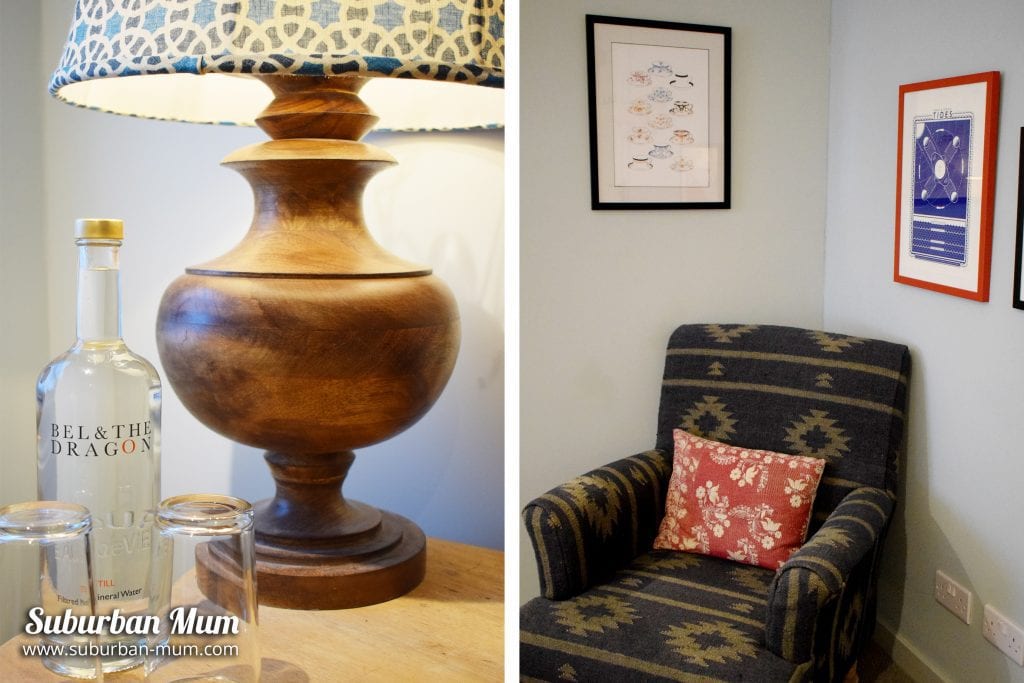 A lovely touch was the vintage books dotted around on the window ledges and in the bathroom (I'll move onto that in a moment), and I love that you could curl up in the armchair and lose yourself in a book. The room also had complimentary bottles of water, Scotch whisky and Sipsmith Sloe Gin. Tea and Coffee facilities were located outside the rooms in the hallway.
I instantly felt relaxed in the room, and it took all of two seconds for the boys to make themselves at home on the bed where they plonked themselves to watch TV. After a hot day at LEGOLAND, we all decided to have a shower and freshen up before heading downstairs to the restaurant for dinner.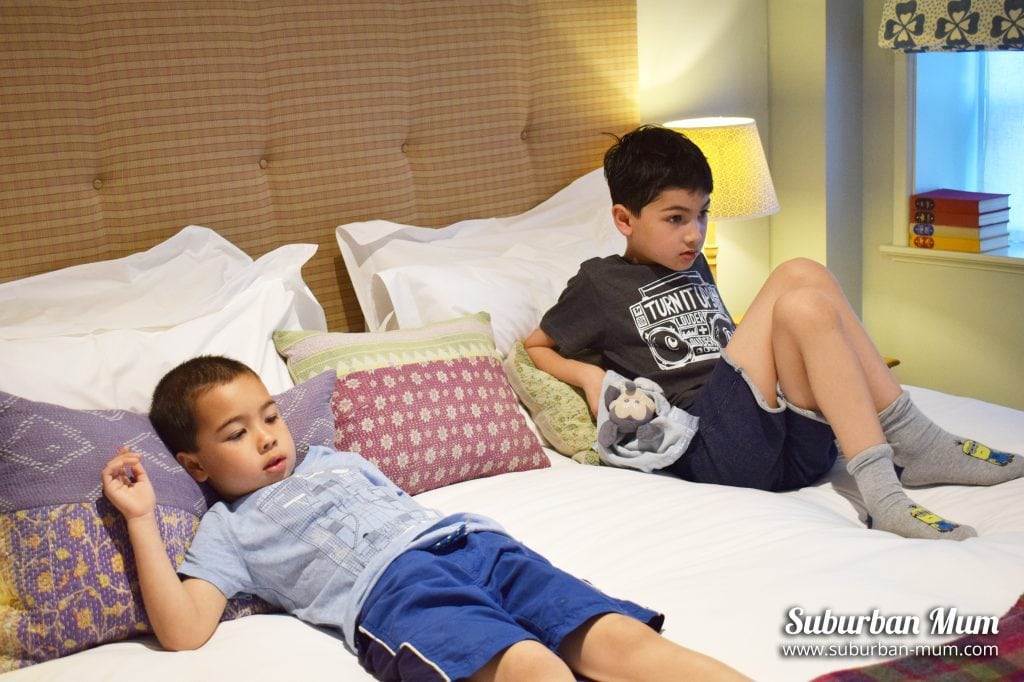 The bathroom had a really good-sized shower that was filled with toiletries from Bramley that were made from 100% natural ingredients and smelt absolutely amazing!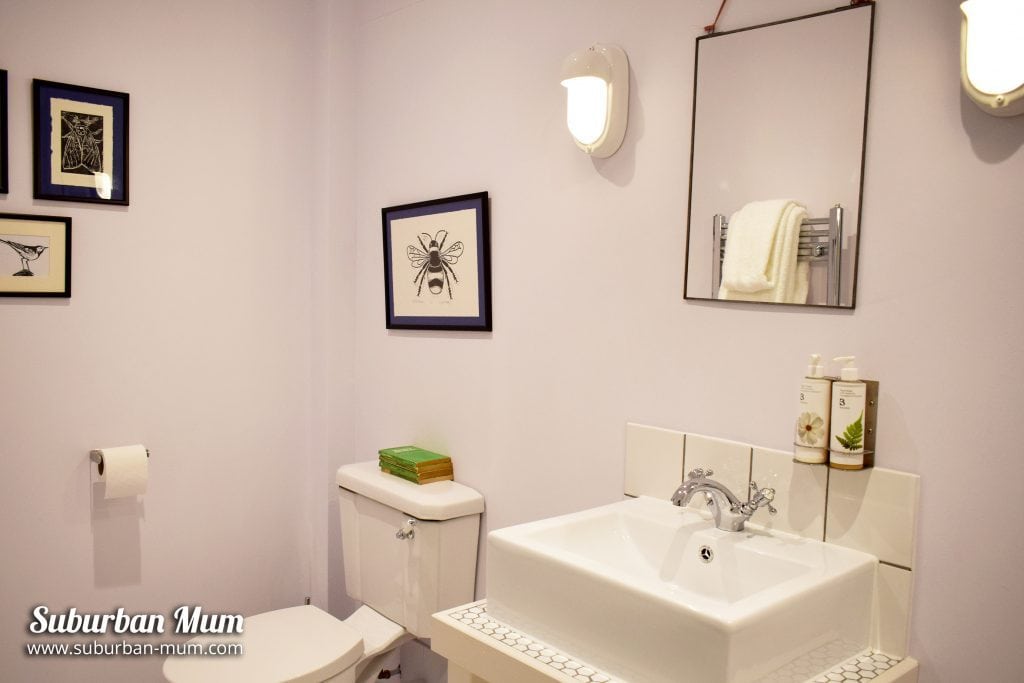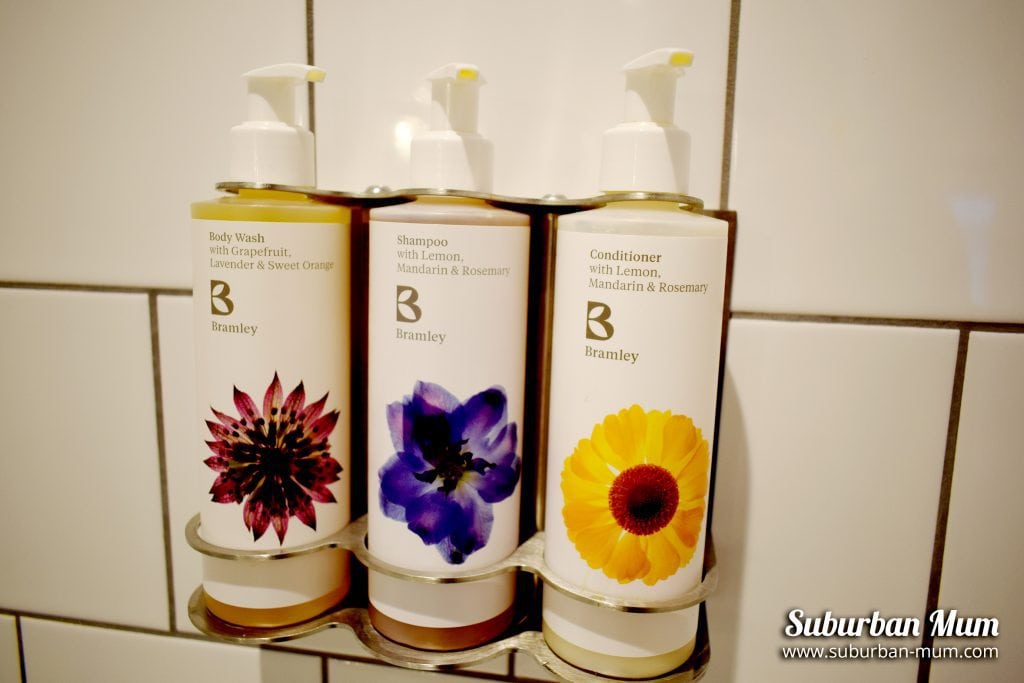 Dining at Bel & The Dragon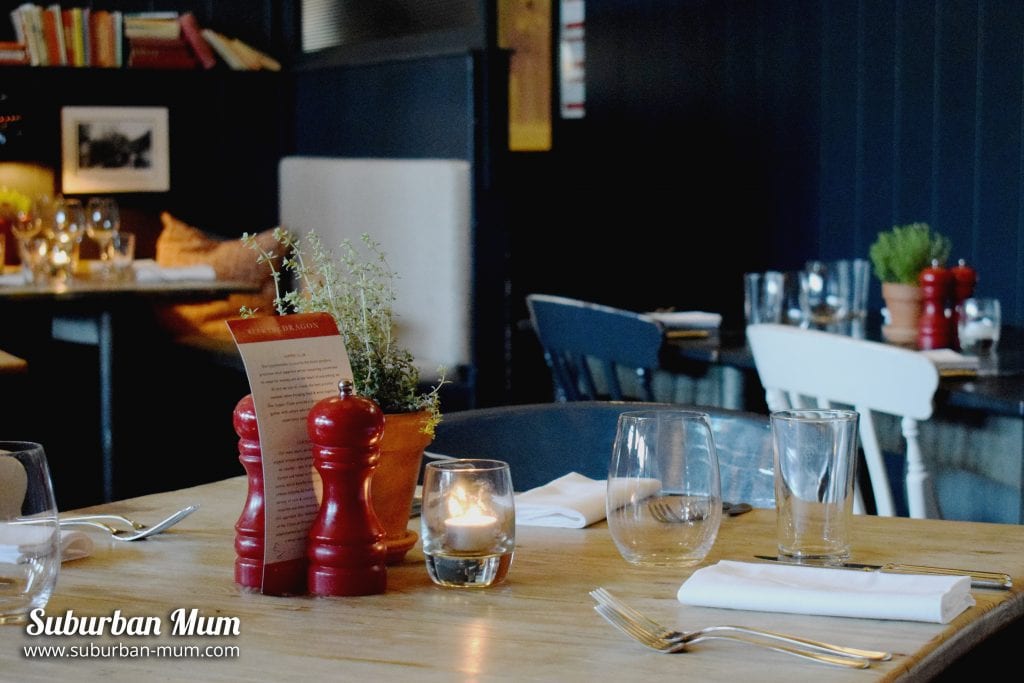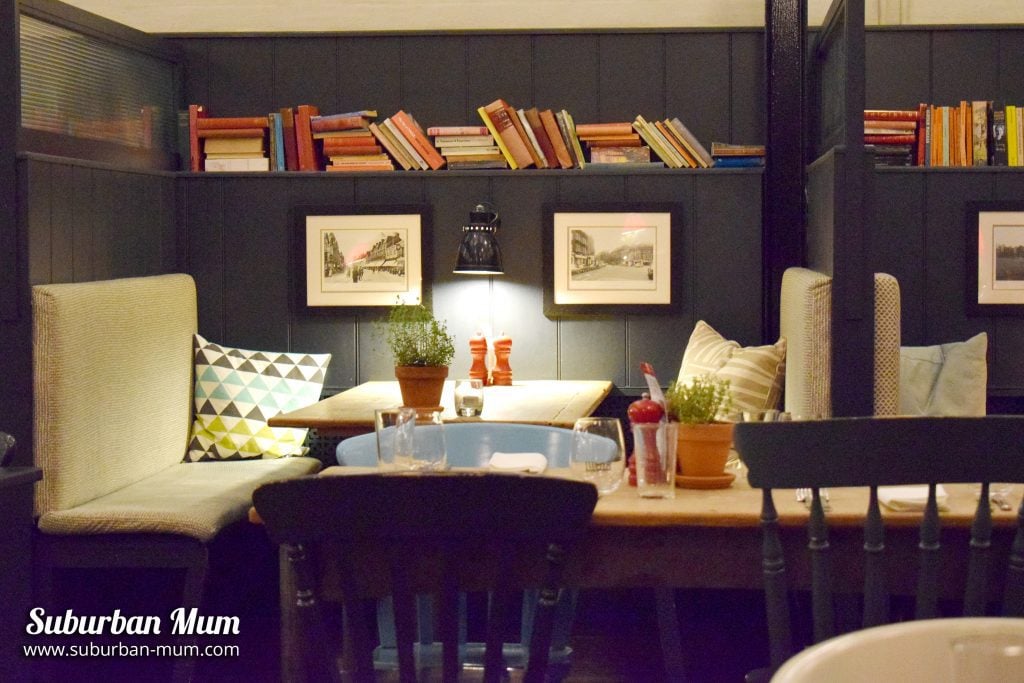 The restaurant offers an a la carte menu, and the group head chef is Ronnie Kimbugwe creates a menu that offers an innovative take on pub classics.
After a full-on day out, we were all ravenous and ready to fill our bellies. The boys were given activity sheets and colouring pens to keep them occupied whilst we looked at the menu. We started with some sharing plates of Crispy Whitebait and Pink Peppercorn Squid, which the boys couldn't get enough of.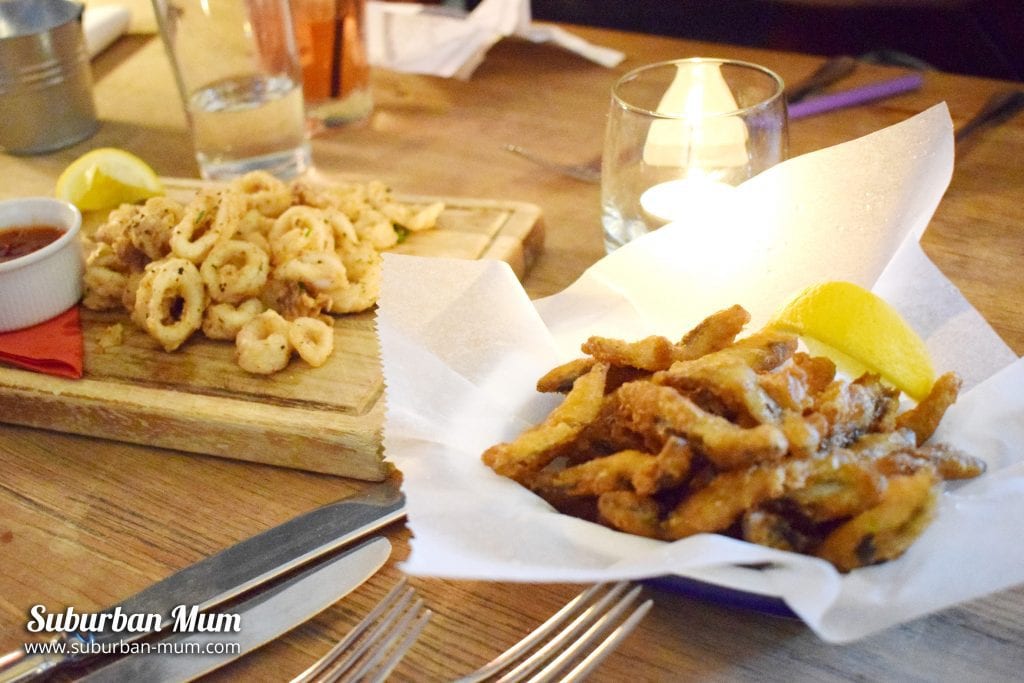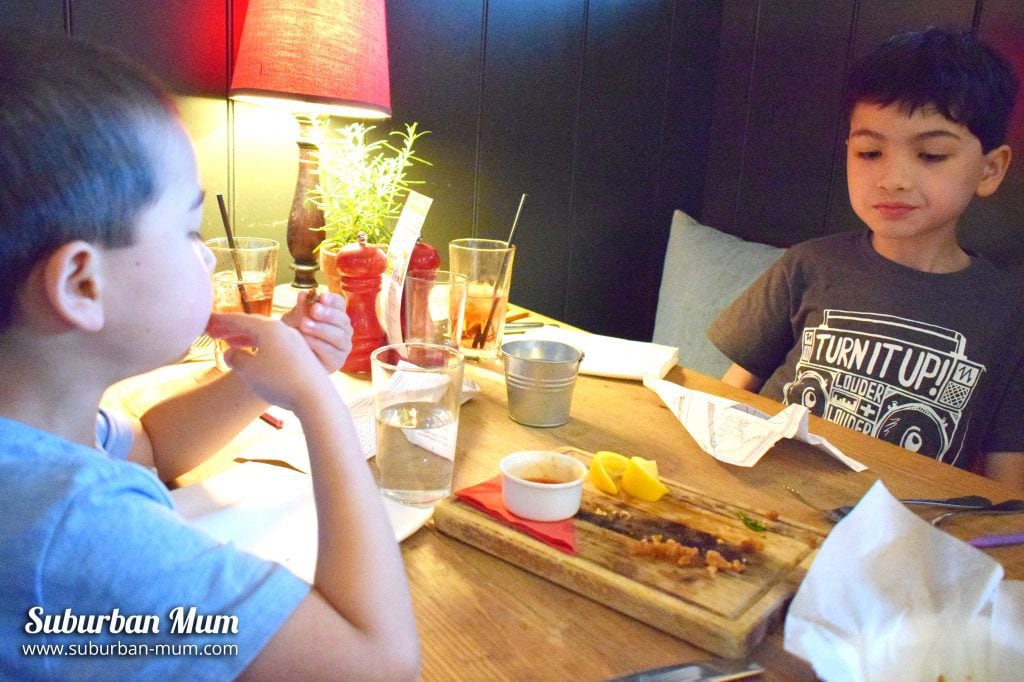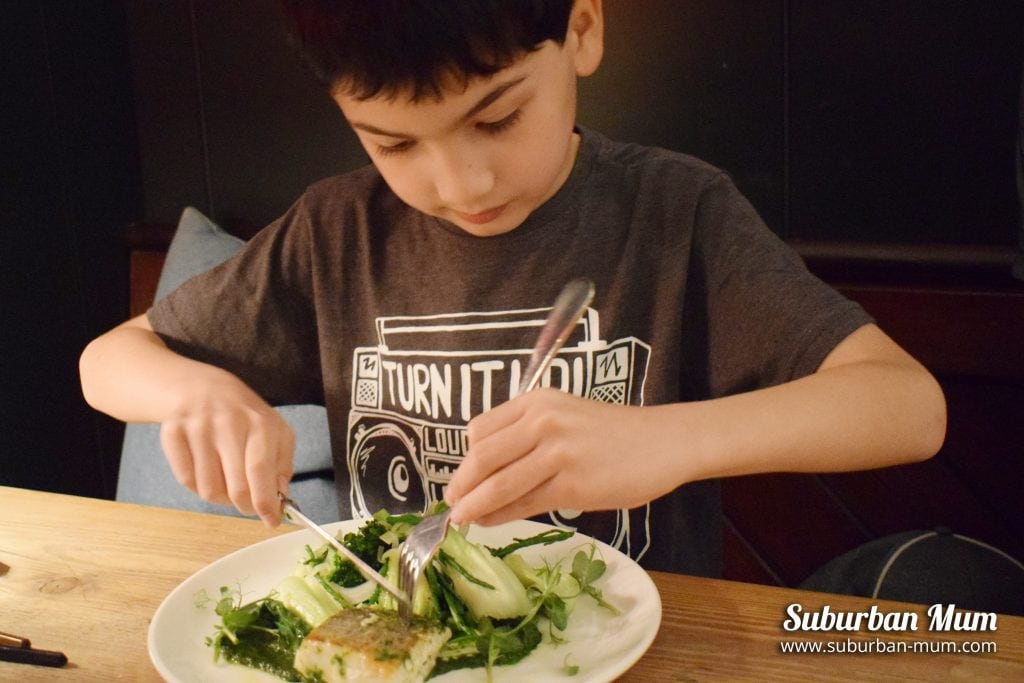 M had Chicken Goujons with Steamed Veg, and E, who loves trying new things, had the Fish of the Day with Market veg, and both had ice cream for their pudding. I was really impressed with the food choices on the Children's menu. Firstly, they had a good range of options to choose from which goes outside of your usual Burger and Chips offering, and secondly they had vegetables with their meals! I've lost count of the number of times we've eaten out, and the Children's Menu only had a side order of chips and no veg. The portions were really generous, too so I had two very happy boys.
Mr H and I had three courses from the Spring Menu (I told you we were hungry!), and they were all good hearty dishes. We recommend the Green Pea & Mint Soup which was light and refreshing, as well as the Crab & Crayfish Linguini, although the presentation of this could have been better.
I had to send my Spring Lamb back as the dish was a little on the cold side, but the waitress offered to either bring a new dish, which meant a slightly longer wait or reheat the one I had, so I opted for the latter.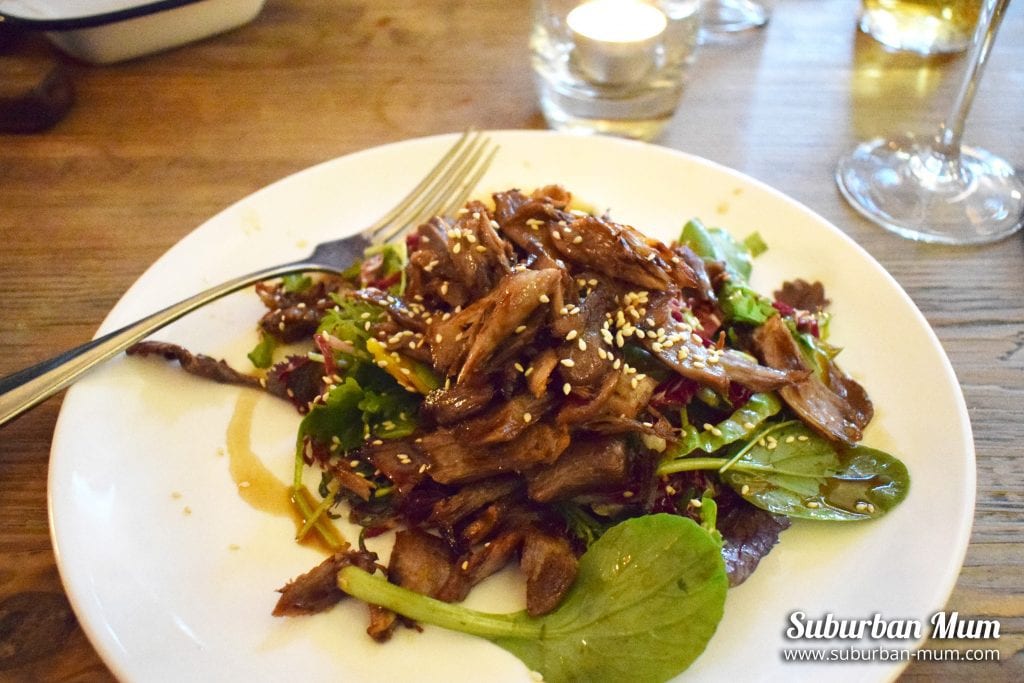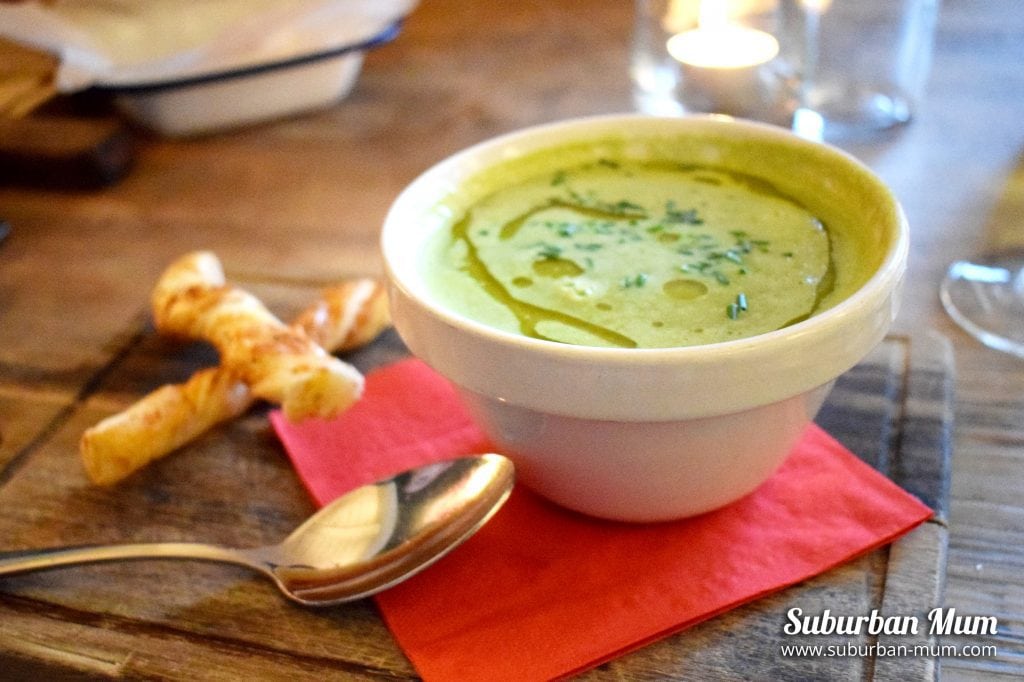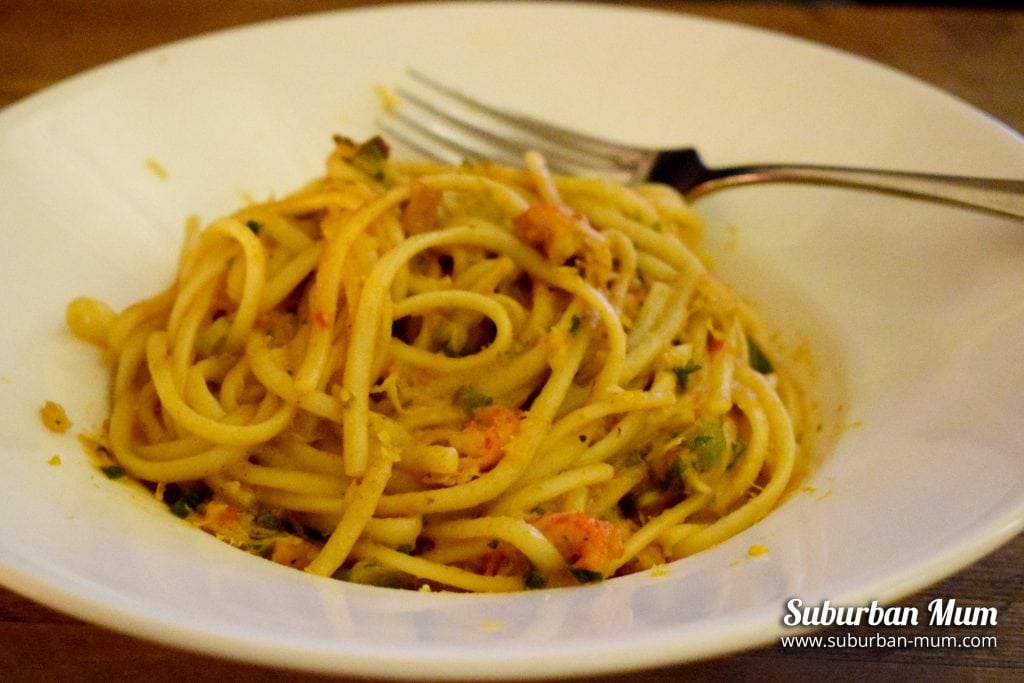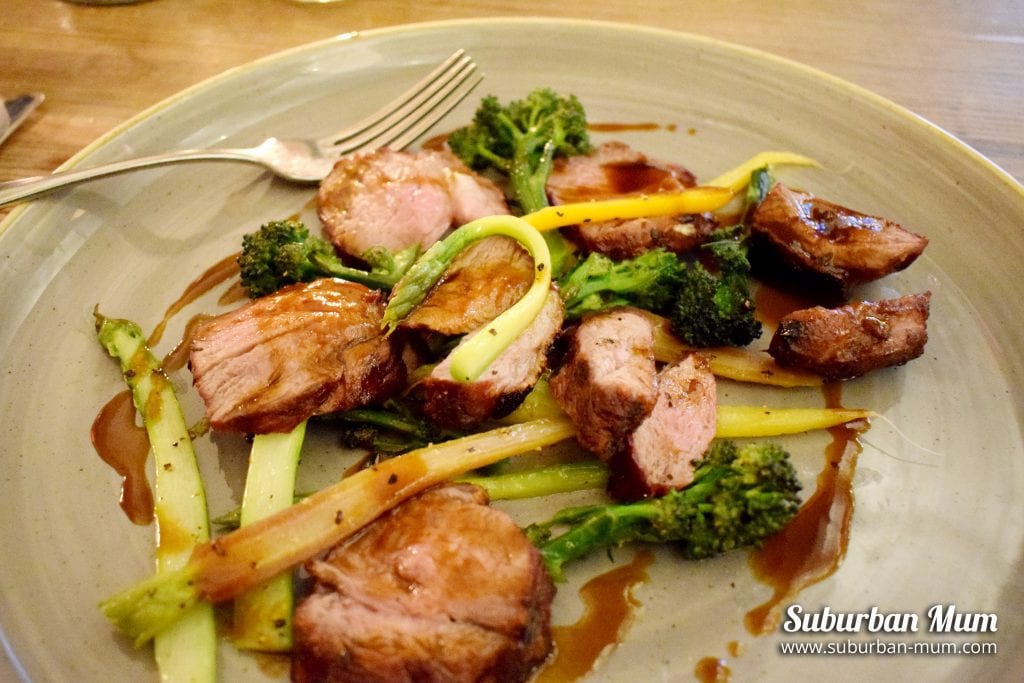 Dessert-wise, Mr H could not rate the Sticky Toffee pudding enough. He usually loves his chocolate but has recently reduced his chocolate intake to see if it helps him clear up his eczema. He found it hard not to choose his go-to chocolate dessert, but the Sticky Toffee pudding more than made up for it!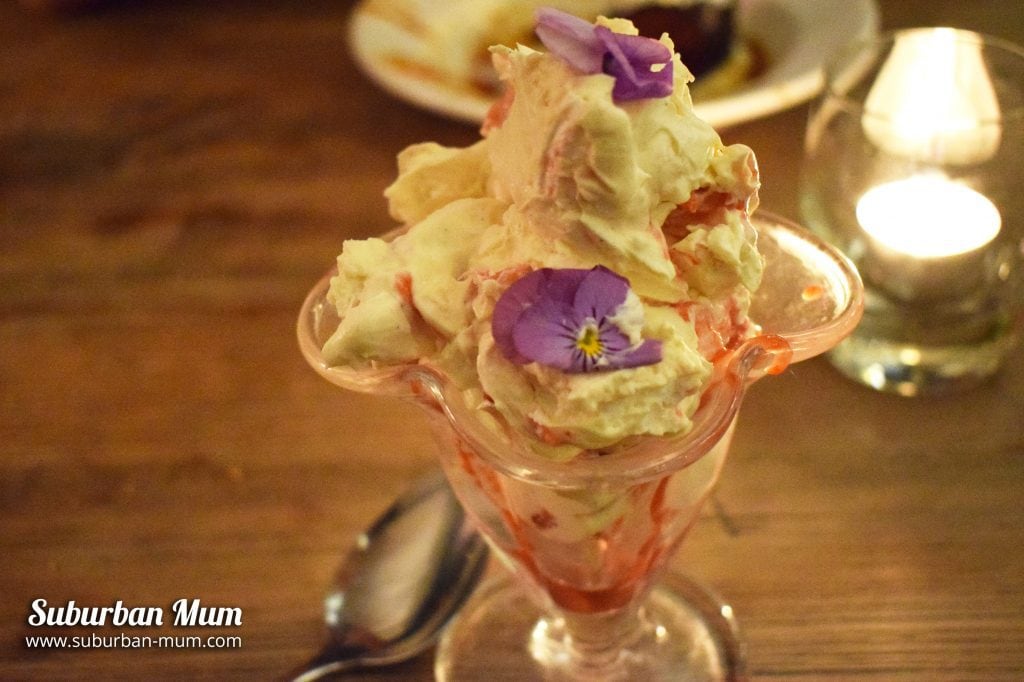 With our bellies full, we retreated back to our rooms to rest our tired selves so we would be refreshed for the following day. Breakfast is included in the rate you pay to stay at Bel & The Dragon and offers a variety of options. We were seated in the bar area this time, and there were cereals, pastries and juices we could help ourselves to, as well as a menu to order hot items.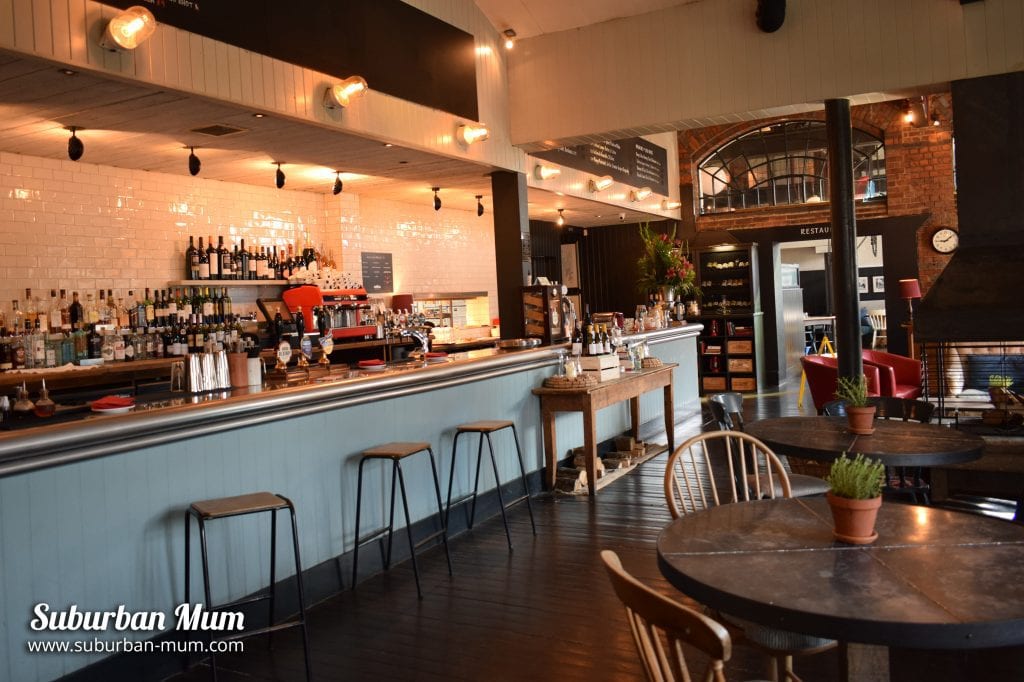 The boys enjoyed a hot chocolate each whilst waiting for their breakfast. M chose to have a Soft Boiled Egg with Soldiers, and E had the most amazing Blueberry Pancakes with Crispy Bacon, which he absolutely loved and has been raving about ever since.
For us, we simply had to have the Full English Breakfast, which did not disappoint.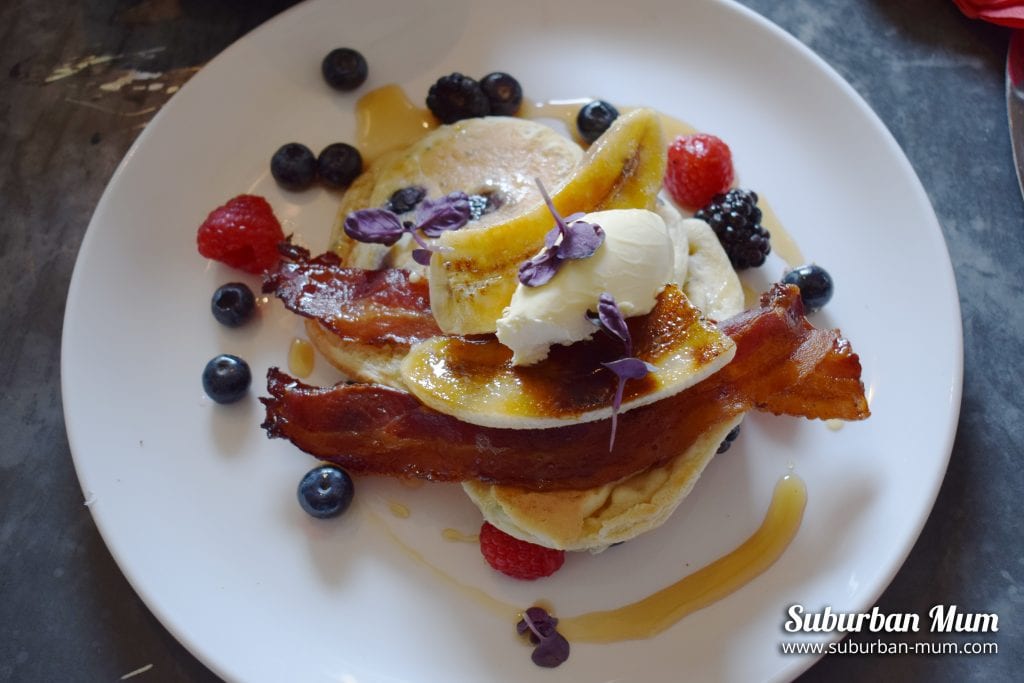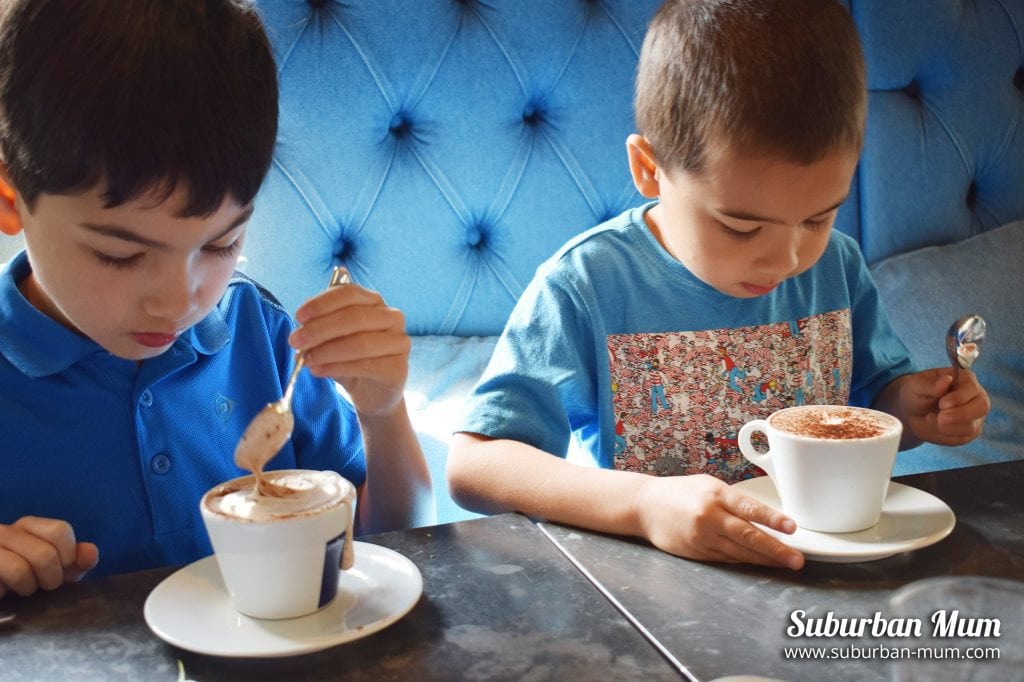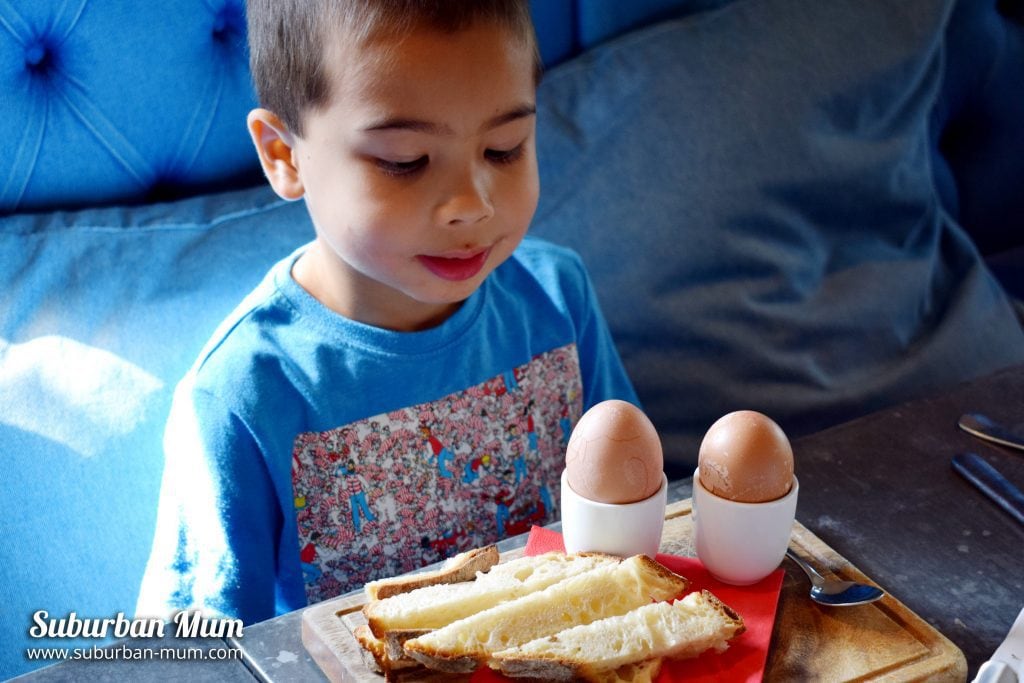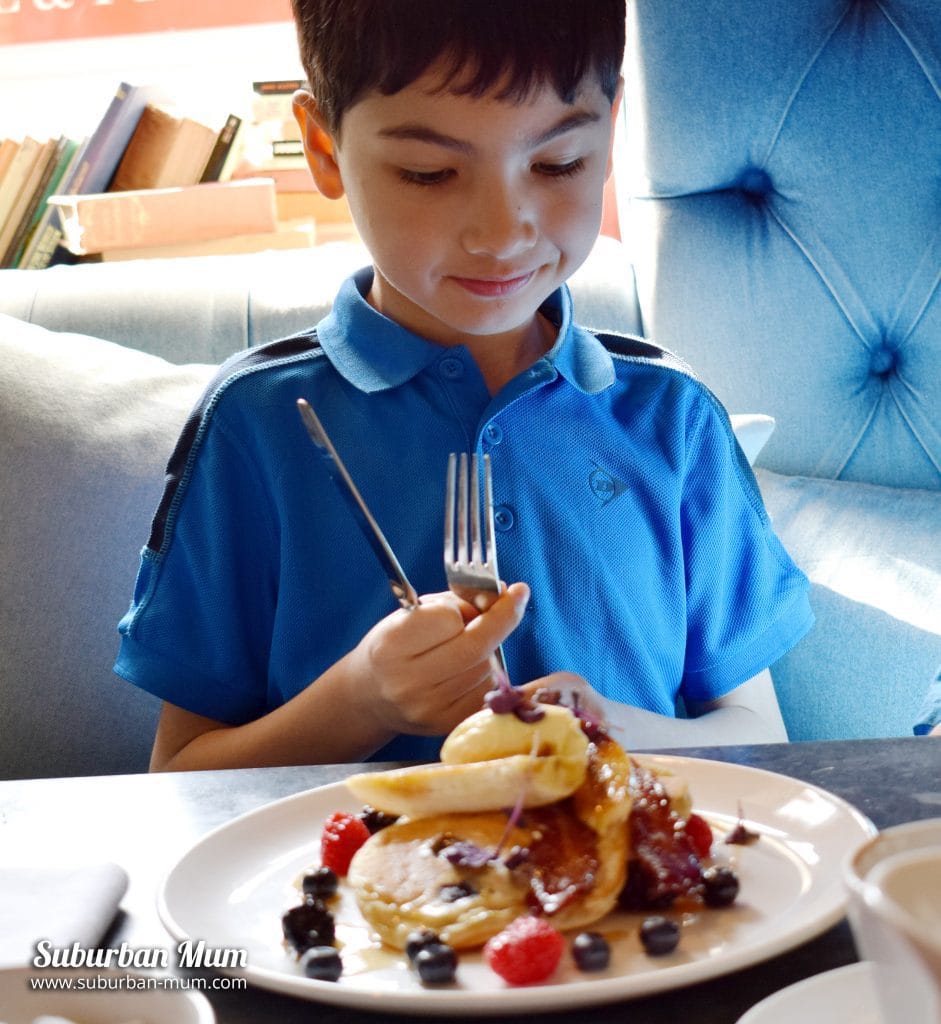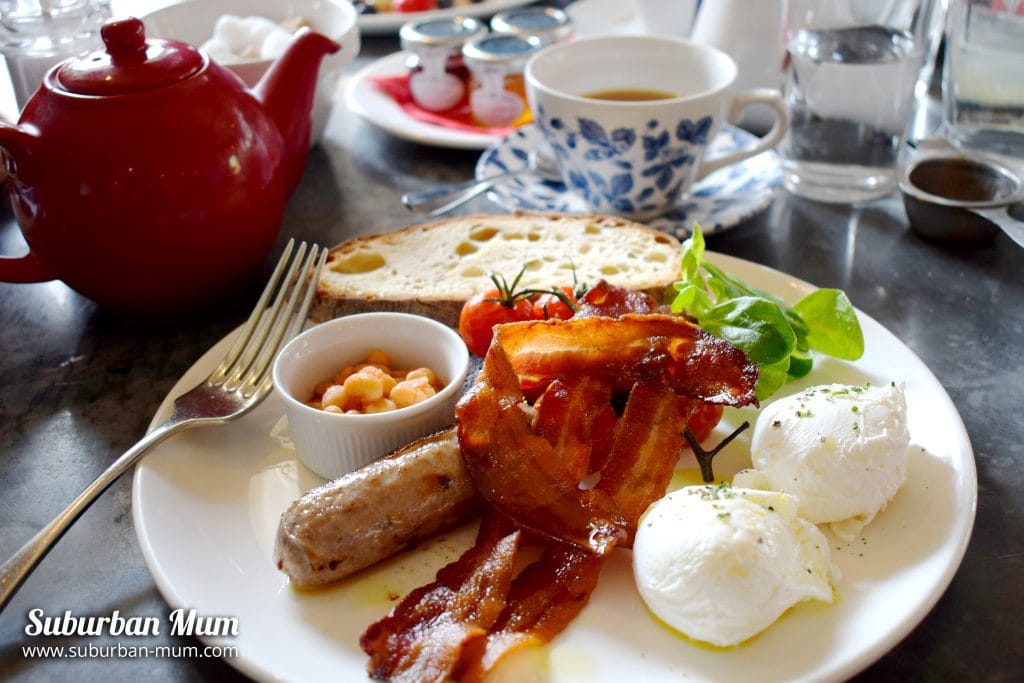 Rooms cost £120 for a standard double room for two, but I think it would be a good idea to add a pull-out sofa bed in the premium double, which costs £130 (their biggest room) to make this a versatile family room option. However, if you are looking to travel as a family, a discount is offered for your second room by calling them prior to booking.
Overall, we had a lovely stay at Bel & The Dragon. With its rural country charm, you'd easily forget you were staying in a town. (we were a 20-minute walk from the town centre) It's also well-located, being just 30 minutes away from LEGOLAND and a 20-minute train ride from London too.