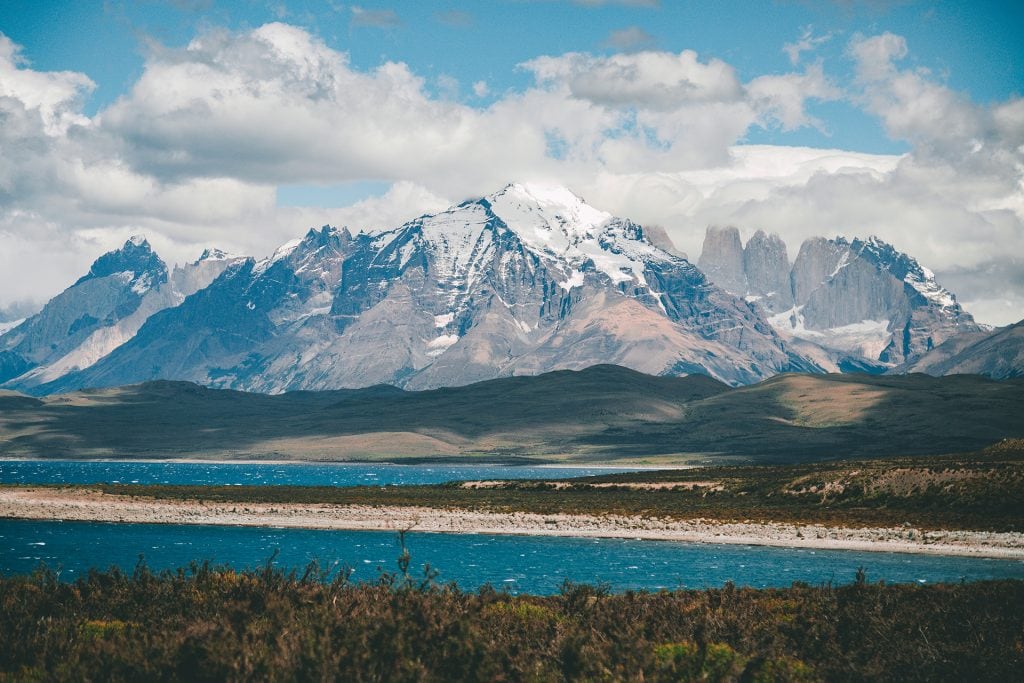 Whether you want adrenaline-fueled adventure or the chance to kick back and relax in paradise, South America offers everything you could need and more. From Incan ruins and Amazonian rainforests to Patagonian glaciers and Andean peaks, there is so much to explore and see in this beautifully diverse continent that it can be hard working out where to go first. Appreciated the world over for its diverse cuisines, natural wonders and ancient traditions, South America is well and truly an unforgettable destination for even the most experienced of travellers.
So, if you're dreaming of warmer weather and longing for the adventure of a lifetime, check out these incredible places to visit in South America.
Salar de Uyuni, Bolivia
The largest salt flat in the world, Salar de Uyuni is nearly 3,700 meters (12,000 feet) above sea level and covers an area of over 10,000 square kilometres. The landscape is surreal and otherworldly and dazzles visitors with its seemingly never-ending expanse of pure white. Smoking volcanoes, blue lagoons and breeding flamingos contribute to the stunning effect of this beautiful natural wonder. It is especially worth visiting after the rains, as the flat white floor of the plain turns into a giant mirror, reflecting the sky and creating a mesmerising result.
Lake Titicaca, (Peru and Bolivia)
The largest lake in South America straddles the border of Bolivia and Peru and sits at over 3,800 meters (12,500 feet) above sea level. It is home to 41 islands, most of which inhabited, as well as over 500 species of aquatic life. In the floating village of Uros, the islands are human-made and float on the lake on blocks of peat layered with river reeds. Themulticolouredd sunsets and moonrises are jaw-dropping from any of the islands on Lake Titicaca, and the legend has it that the sun was born here.
Angel Falls, Venezuela
The highest uninterrupted waterfall in the world, Angel Falls is over 14 times higher than Niagara Falls. The water cascades down the side of Auyán-tepui mountain for more than 950 meters (3,200 feet) before joining to Rio Kerepakupai Merú. The waterfall is not easy to get to and involves taking a plane as well as riverboat rides, which is a huge bonus if you are looking for the adventure of a lifetime.
The River of Five Colors, Colombia
Known as the "river that ran away from paradise" and "the most beautiful river in the world," the River of Five Colors is a unique natural wonder. Located in the Sierra de la Macarena, Colombia, the river flows eastward from the Macarena mountain chain to join the Guayabero River. What makes the river so magical is that for a short period every year, just between the wet and dry seasons, it transforms from a green mossy river into an explosion of vibrant colours, including blue, red, pink, yellow, green and black.
Viña del Mar, Chile
If its beaches and wine you're after, Viña del Mar has both in spades. The fourth largest city in Chile, it benefits from a balmy Mediterranean climate, which is perfect for the multitudes of vineyards located here. Viña del Mar is right in the middle of the Chilean wine country, so it is an ideal destination for any wine aficionados looking to sample a Syrah or Malbec as they take in the stunning Chilean scenery.
Buenos Aires, Argentina
Located on the Rio de la Plata on the Argentinian coast, Buenos Aires is the most famous city in South America for backpackers and tourists alike. Drawn to its rich culture, mouth-watering cuisine, stunning architecture and cosmopolitan flair, this city is perfect for those looking to indulge in gastronomic delights, tango lessons and first-class shopping experiences. Nicknamed the "Paris of South America," its café culture, exceptional wines and beautiful boulevards are enough to make anyone feel like a superstar.
South America has so much to offer that the only difficulty you will have is to decide where to go first! Of course, it could also mean that you'll have to make several return trips.
*Collaborative post
You might also like: