The COVID-19 pandemic has introduced a new phrase into our vocabulary: social distancing. In the past, few people would have been able to tell you what those words meant, but now we're all more than familiar with the concept of having to keep six feet apart from our fellow citizens in order to try and reduce the spread of the virus.
This enforced distance and isolation has been difficult to adjust to for many people, but it's also allowed a lot of individuals to get creative with how they show their love and support for one another, and even as we start to be hopeful of a brighter tomorrow, it could be useful to take the lessons we've learned in these trying times into the future.
Loneliness can affect us all, and we can't always physically be present to hug and comfort those we love the most. However, even from a distance, there are many ways you can brighten someone's day and put a smile on their face. So, whether you're social distancing from a family member or friend or just live too far to visit someone special but want to show them you care, here are some great ideas.
Send them a gift
Of course, one of the most wonderful ways to brighten up the day of a loved one is to send them something nice. It doesn't have to be anything big, fancy, or expensive, and even the smallest of gifts are a lovely way to show how much you care and surprise someone with something pleasant.
These days, thanks to online shopping, you can easily find all kinds of fun products to order online, from toys and games for little ones to tasty chocolates and drinks for foodies and new clothes for those fashionistas in your social circle too. You could even choose to make your own gift and send it off to your cherished friend in a beautiful custom mailer.
Send a plant or flowers
Another super special item you can send in the mail to those you love is a potted plant or a bouquet of flowers. Many people of all ages and genders enjoy receiving plants in the mail, and studies have shown that tending to plants and flowers can actually help to lower stress levels, improve moods, and even reduce a feeling of loneliness too.
Once again, you can find a range of online stores and websites that make it easy to place a quick and easy flower and plant orders online for direct delivery to your friend or loved one's home. There are even services that place individual flowers in delicately wrapped boxes and post them right through the mailbox, ready to be reassembled just the way you like them.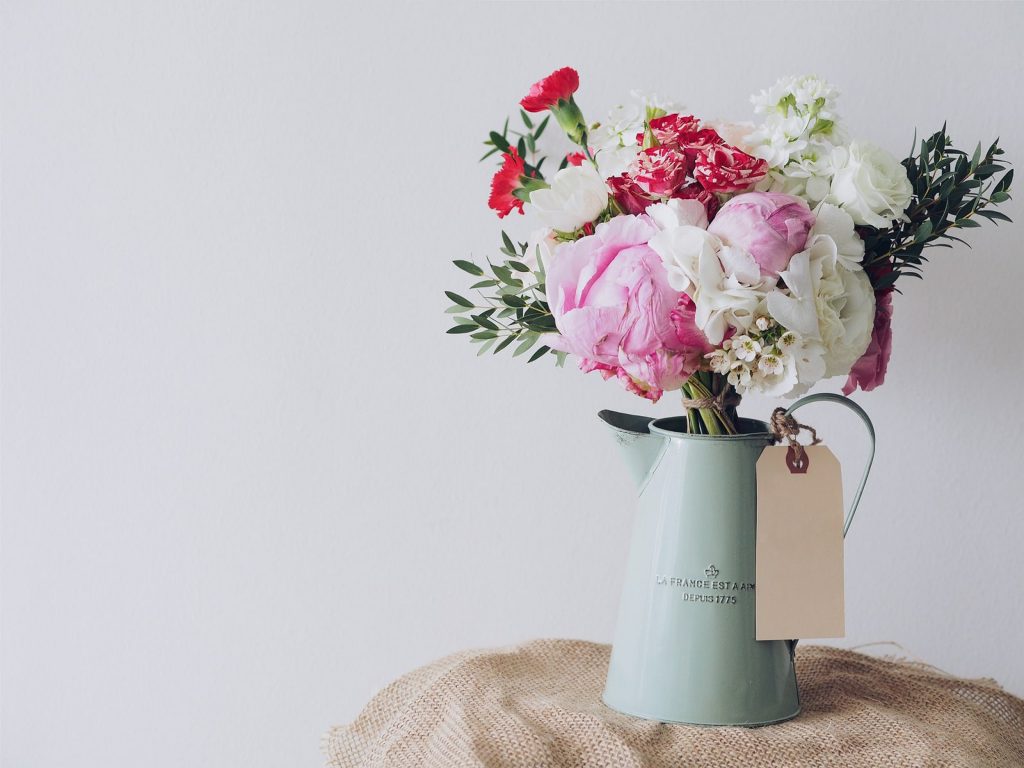 Have a video call
Chatting over the phone is all well and good and can be a fine way to catch up with loved ones and share a little moment together as you update each other on thoughts, feelings, and what's going on in your respective lives. However, thanks to modern technology, it's now so much easier than ever before to go one step further and have a full video call with your pals.
Apps like Skype make this whole process really easy, and being able to see the faces of those you love really can make a difference for so many people. Studies and surveys have shown that those who have regular video chats with their families and friends tend to feel far less lonely in general and have a more positive and hopeful outlook on life.
Write them a letter
If you prefer to go the old-fashioned route, writing an actual letter to a loved one is another wonderful way to spread a little love and happiness with those who need it most. Of course, it's much quicker and simpler in the modern age to write an email or send a simple text message, but the extra time and effort put into writing a letter can make it far more meaningful.
Many people aren't used to receiving handwritten letters these days, so it's always a special and exciting moment to see one arrive in the mail. These letters tend to be much more cherished and enjoyed than simple digital messages too, and you can decorate your letter with drawings, stickers, or beautiful envelopes too.
Final Word
The next time you want to show someone how much they mean to you from afar, consider one of these options and put a true smile on their face and in their heart.