The days are finally getting a little lighter – hooray! I am really looking forward to spending more time outdoors and so are the boys. We spent a lot of time doing up our garden during lockdown last year and put down artificial grass so they could use the garden all-year-round. It was definitely the best decision we ever made as they have spent so much time outside (when it's not been chucking it down with rain)
What is The Big Little Tent Festival?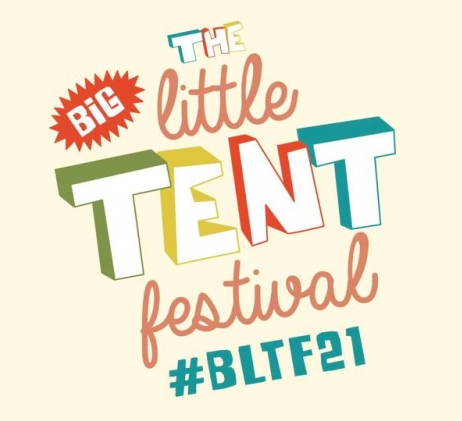 The Caravan and Motorhome Club are hosting their annual Big Little Tent Festival this Easter. The idea behind the event is to invite would-campers to dip their toe into the world of camping by setting up a tent or build a den, either indoors or outdoors to experience what camping would be like but with home comforts to hand. You can still join in if you're a regular camper too of course. It would be a great way to spend some quality family time together, dusting off your camping equipment and put them to use in the garden. Big Little Tent Festival will be providing a Zoom party, complete with special guests and entertainment to keep the big and little kids entertained over Easter weekend.
What do you need to join in?
You could put up a tent, use a teepee or even build a den – anything goes. The aim of this is to have fun at home. Do make sure you download the activity pack as this is has a handy checklist of all the things you need as well as activities and recipes ideas. There's also printable wristbands and bunting to colour in so you can decorate your camping space.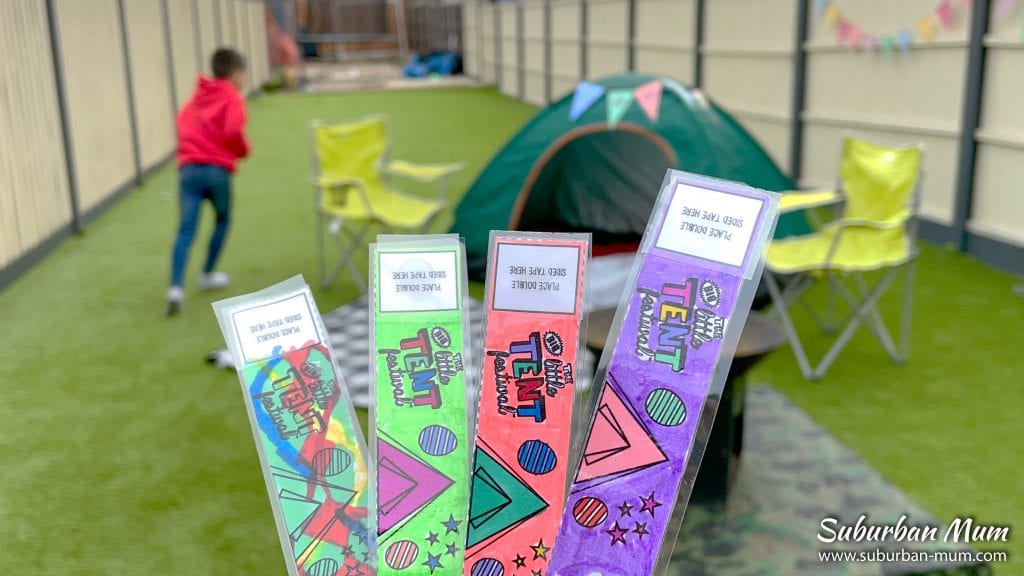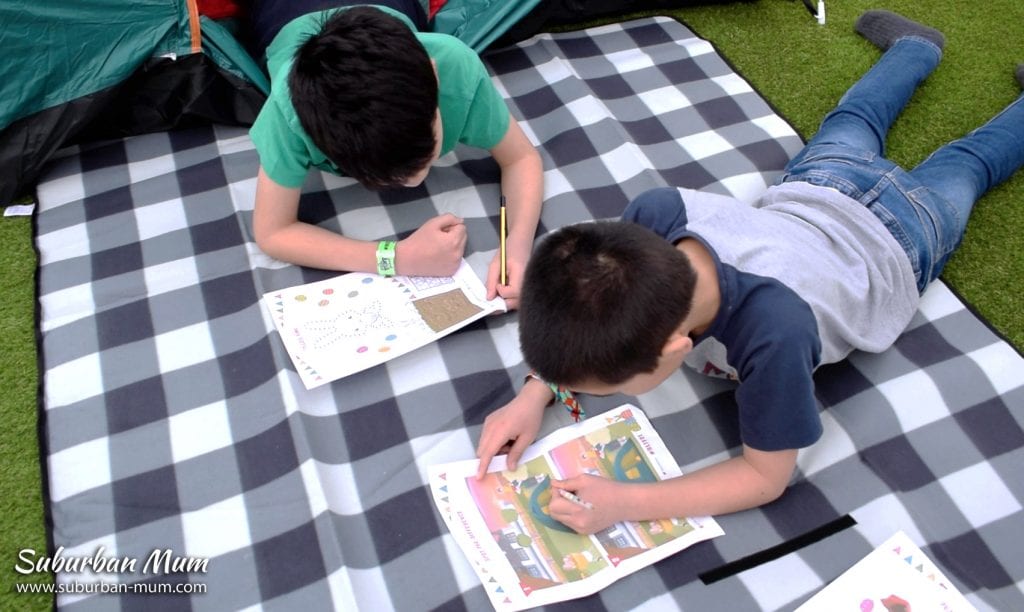 TOP TIP:
If you have a laminator, laminate your printable bunting and wristbands once you've coloured them in. This makes them more sturdy for use outside in the garden and can be reused again! 

Use Glue Dots to easily secure the wristbands on
Our Big Little Tent Festival experience
We have never been camping before but the boys have always been super keen to try it. In preparation for The Big Little Tent Festival, we were tasked with setting up camp in our garden.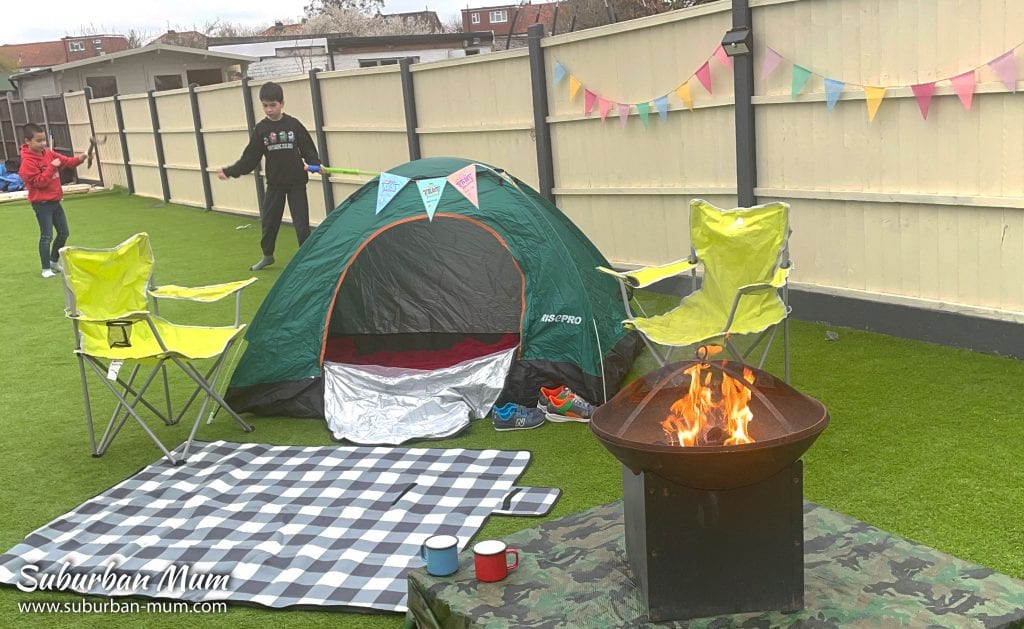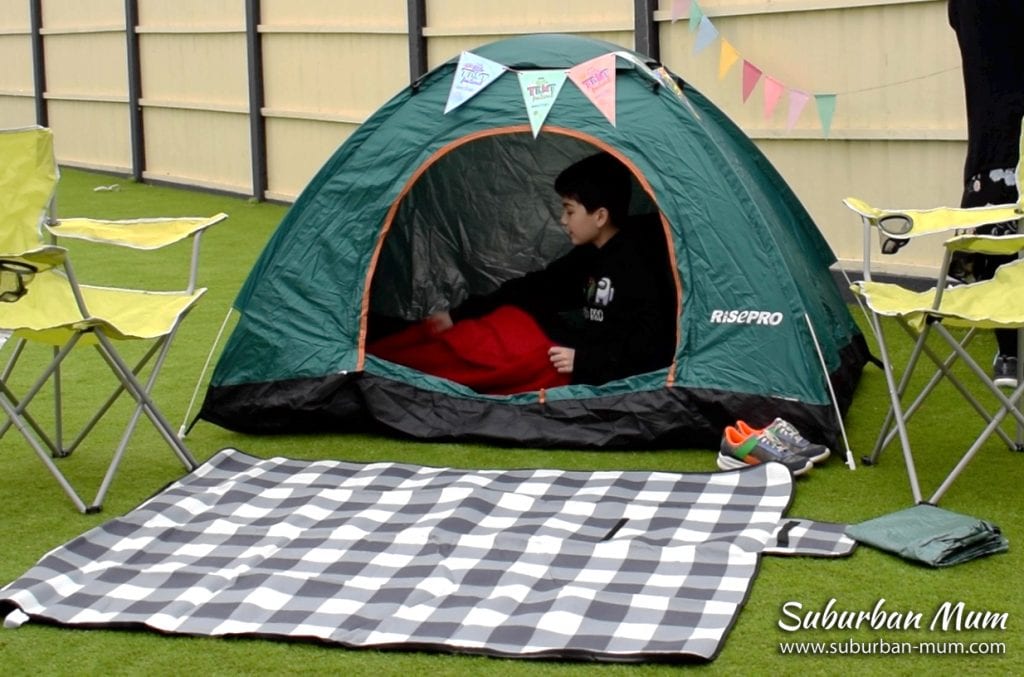 The boys were quick to make themselves at home in their camp by adding in cushions, blankets and cuddly toys. Of course, a camp wouldn't be a camp without hot chocolates in camping mugs and a campfire. We even toasted marshmallow over the fire.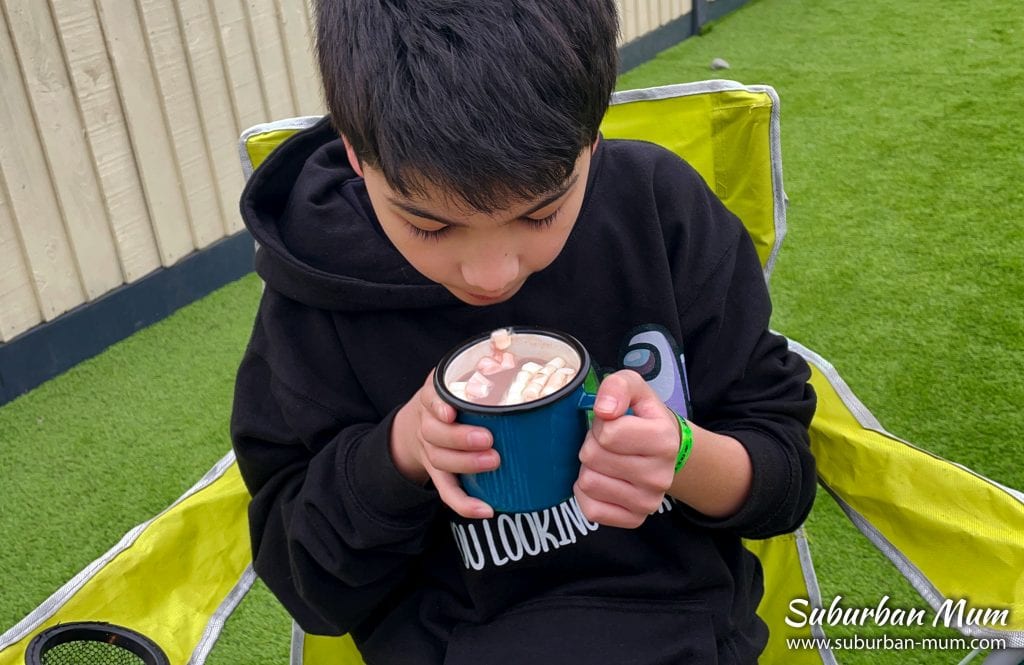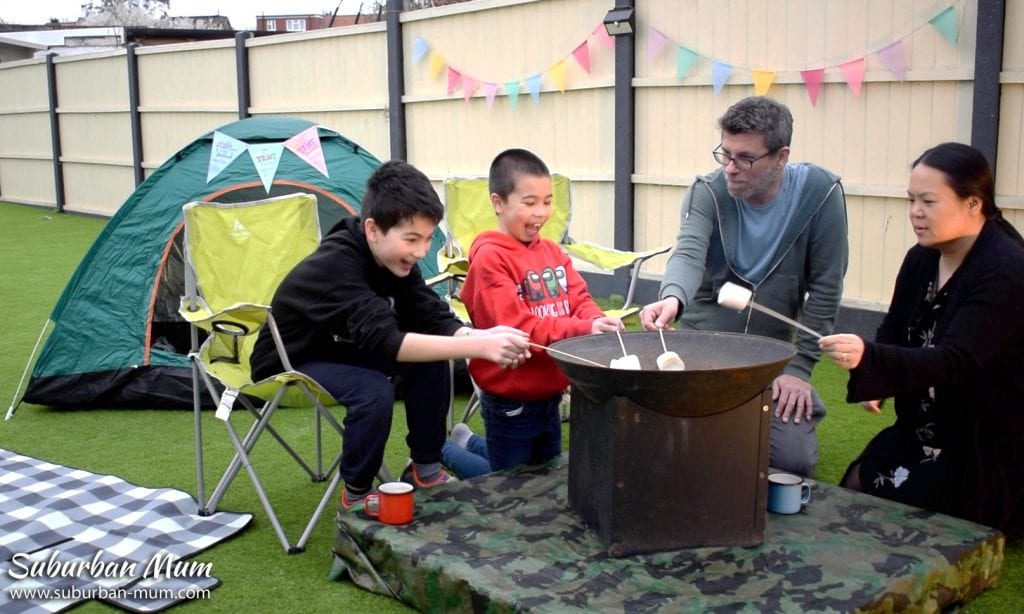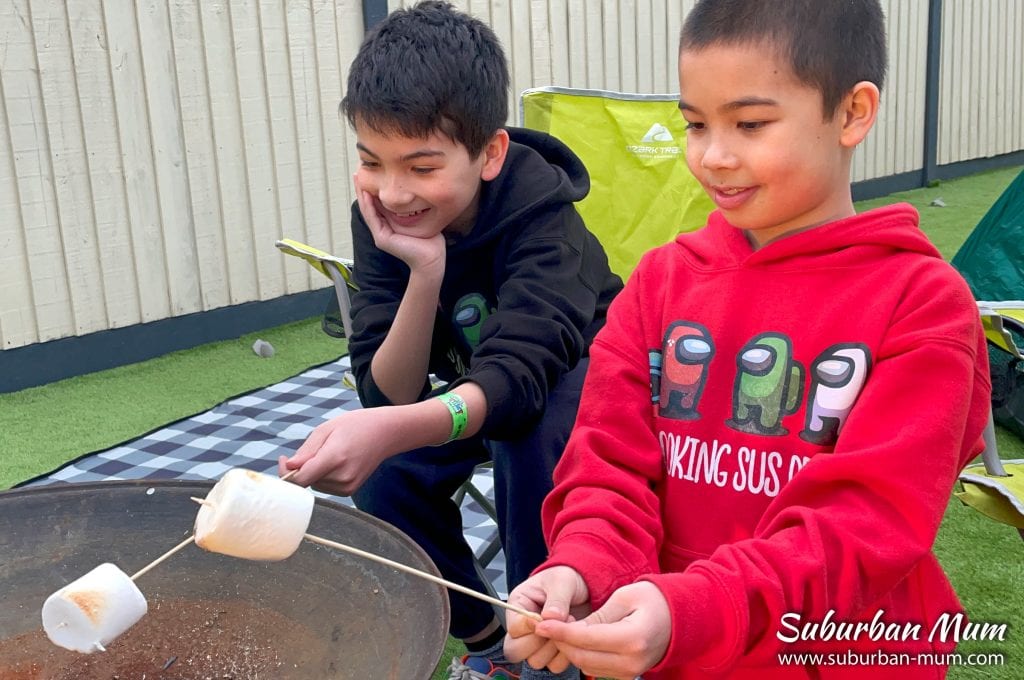 Watch our video
View this post on Instagram
Download the Activity Pack for your chance to win 2 children's Raleigh bikes worth £350 each
The Activity Pack is full of ideas, puzzles and games for the Big Little Tent Festival weekend. By downloading the pack, you will also be entered into a prize draw for the chance to win two children's Raleigh bikes worth £350 each. 
Download the Activity pack here
Having had a dry run of the event last weekend, the boys now cannot wait to join in properly over Easter (3-4 April, 2021). They have already requested hot chocolates and marshmallows as well as lots of snacks. I may even up the ante and throw in some glow sticks and face paint!
You can check out all the action from the weekend using the hashtag #BLTF21 and by following them across social media. @BigLittleTent on Twitter and @BigLittleTentFestival on Instagram and Facebook.
Will you be joining in with The Big Little Tent Festival over Easter weekend? 
We cannot wait.