As part of our role on the Bigjigs Toys Play Patrol, we receive a toy each month to review.
For May, we were sent the Fire Sea Rescue set which compliments the Fire Station set that we were sent last month beautifully.
As it was E's 7th birthday last month, I think M felt rather left out on the opening presents front so when the Bigjigs Package arrived he was very excited that he had his very own package to open amongst all the birthday presents.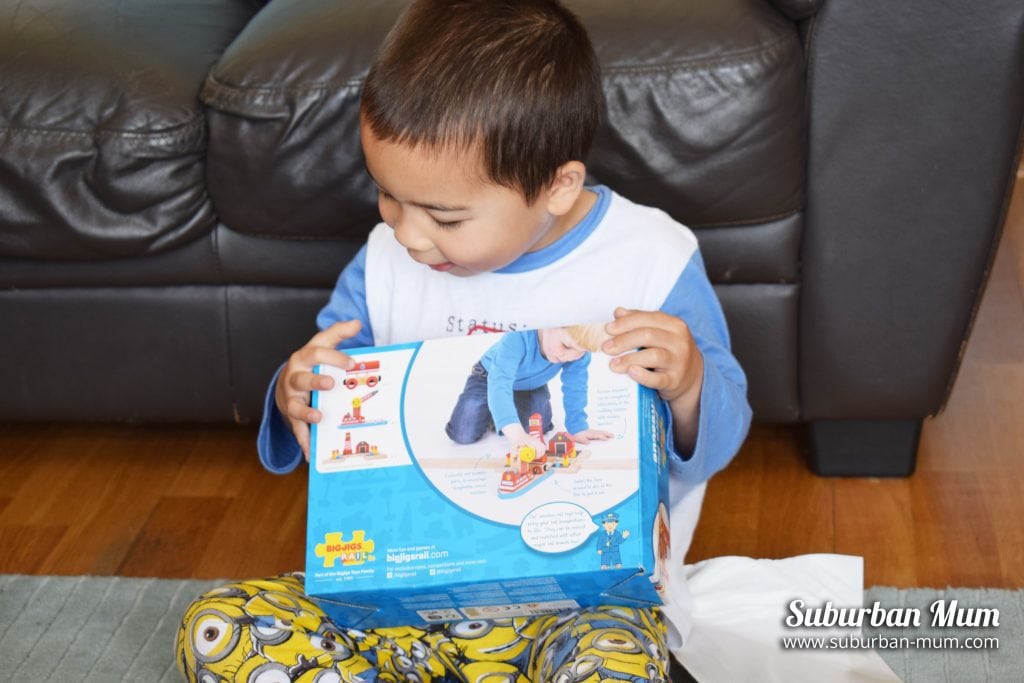 Fire Sea Rescue set
The Fire Sea Rescue set comes with a train, a fire barge with a moving fire hose and a loading dock.
The set can be easily connected to other rail sets and the boys have had lots of fun role-playing fire related scenarios.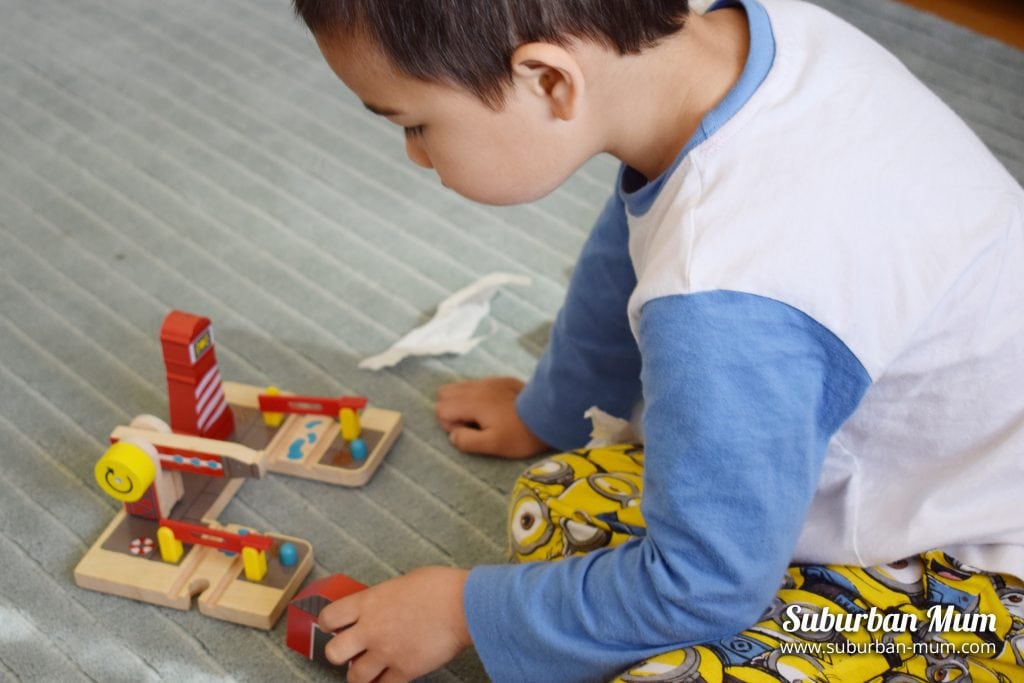 It's worth noting that this is not a standalone set as you are only supplied the pieces mentioned above, it's an accessory to accompany other train sets and further enhance your play.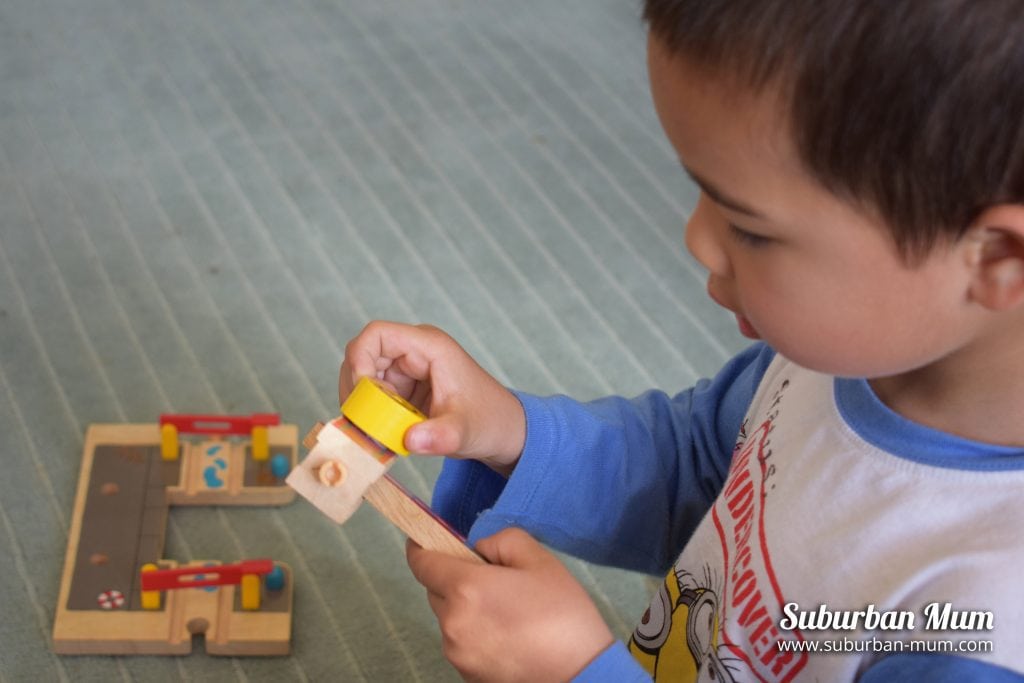 The boys have loved adding this set to their existing collection and especially like moving the fire barge around.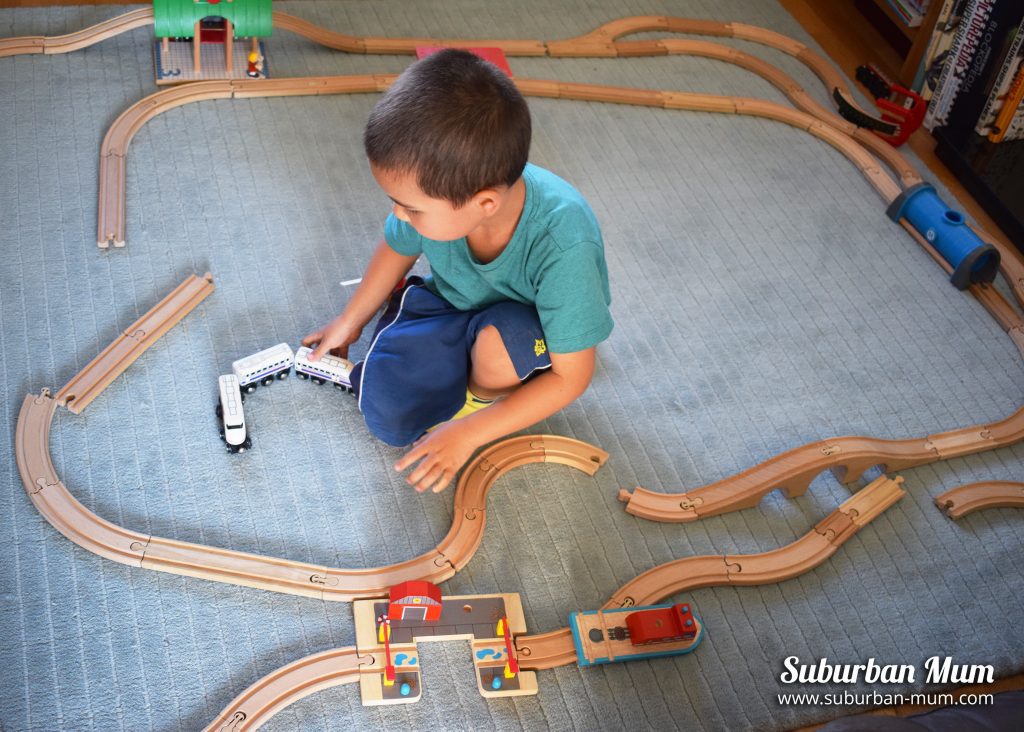 *We are part of the Bigjigs Play Patrol and were sent the Fire Sea Rescue Set in exchange for this honest review.