Seems like a long time ago now but over February half-term we were invited along to try out Bill's Restaurant along Kingston Riverside.
I've said many times before how spoilt we are with the vast array of restaurants we have on our doorstep so would Bill's get the thumbs up from us? Read on to find out.
About Bill's
I first tried Bill's on Kensington High Street a few years ago. Being just around the corner from my work, it's a popular joint to head to for lunch. However, the boys and Mr H hadn't been to one before so they were keen to see for themselves what it was all about.
Bill's restaurants originally started life out as a greengrocer in Lewes. It was hit by floods in 2000 and so they changed up the greengrocer format with the addition of a cafe. It proved so popular that eventually, it evolved into the restaurant we now see today.
Bill's now has over 80 restaurants across the UK. Their menu is vast and you'll find dishes such as pasta, burgers and salad through to steaks and Thai curry.
The Food
The boys started off with tortilla chips that came with carrot, cucumber and hummus whilst I had the Crispy Calamari.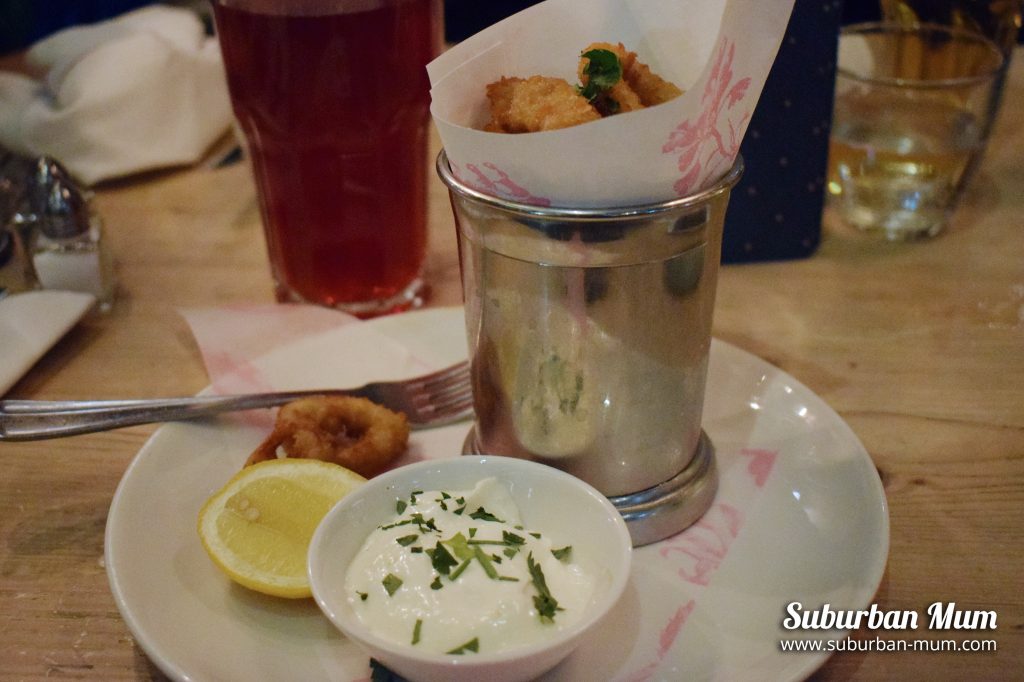 Mr H went for the Fried Pork Dumplings which were particularly good and packed full of flavour. I'd definitely recommend giving the dumplings a try, they were crispy on the outside and perfectly filled. The boys were huge fans of them too.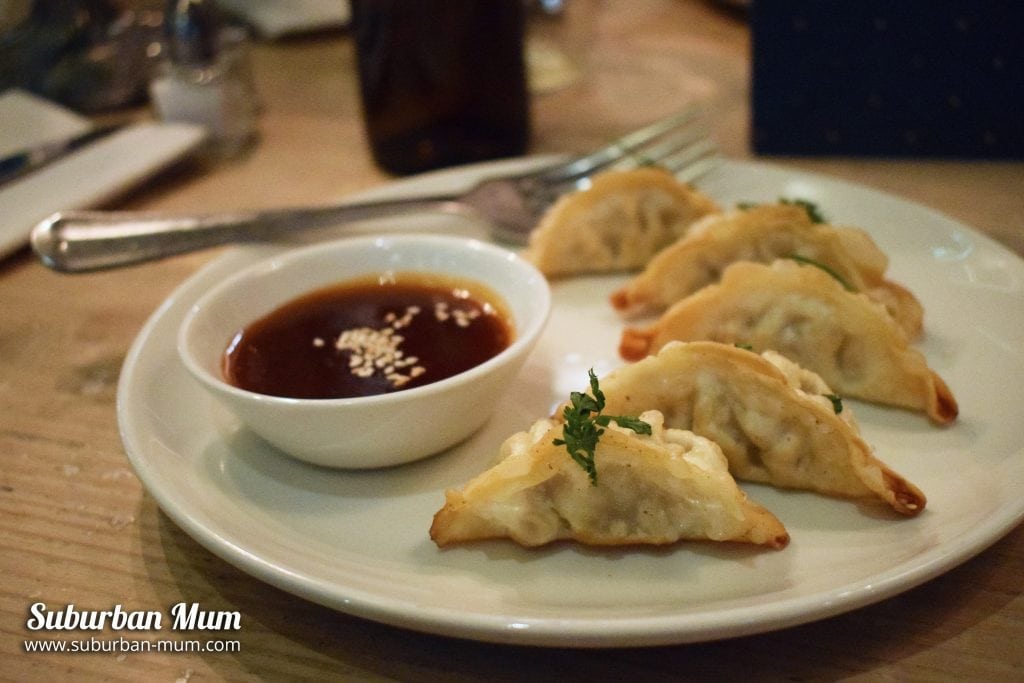 For mains, the boys had Chicken Burgers that came with Fries. They were just the right size to fill their bellies and they happily ate every last mouthful.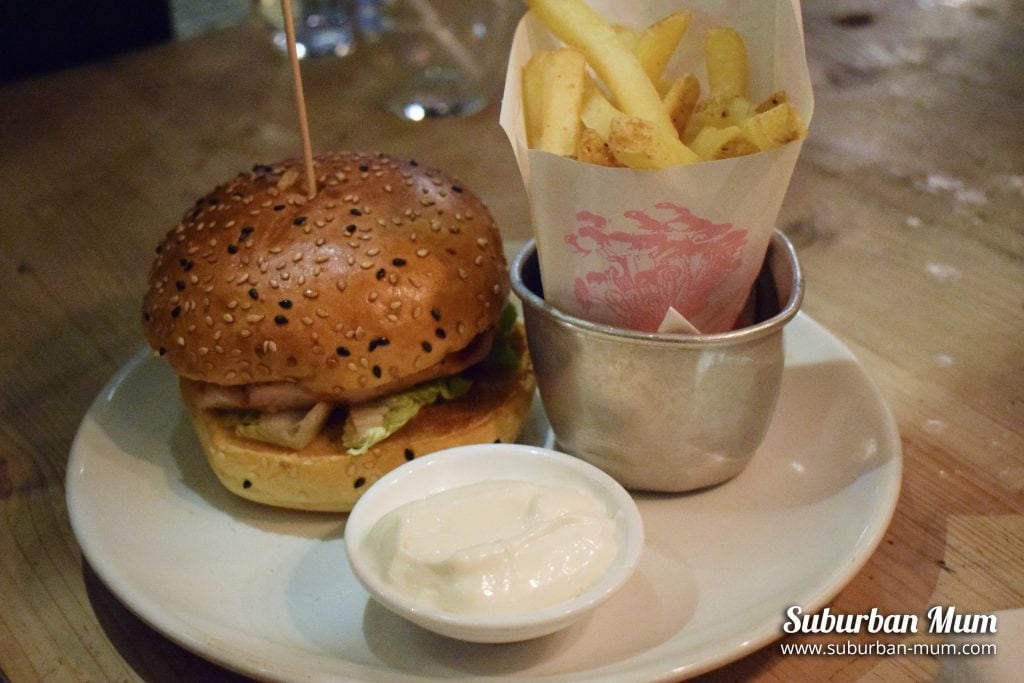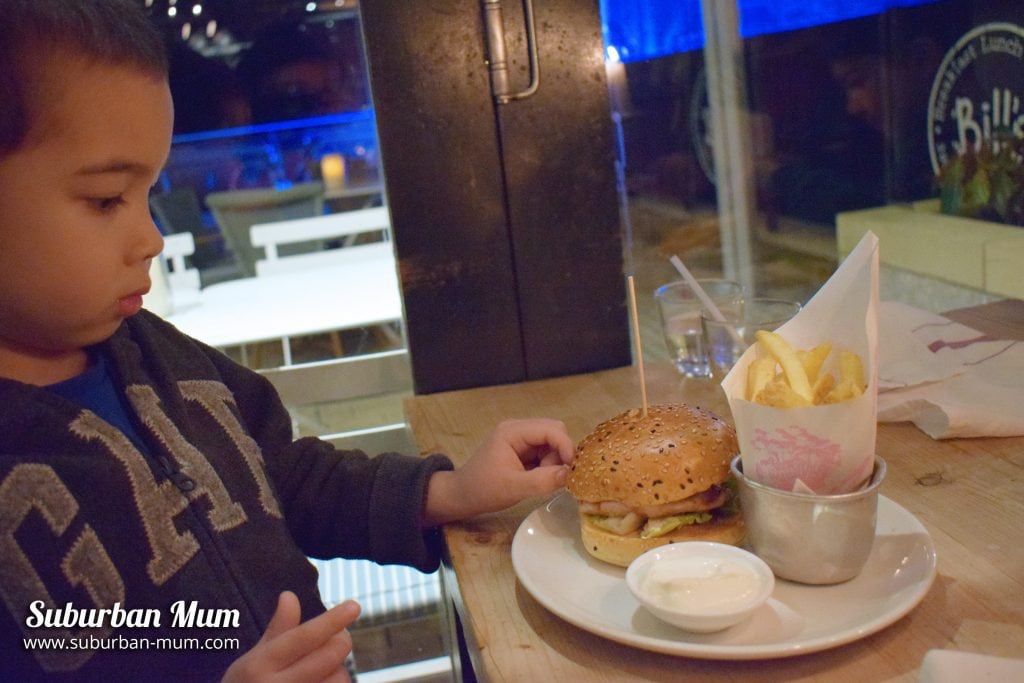 I had the Sirloin Steak which was cooked exactly how I liked it (Medium-rare).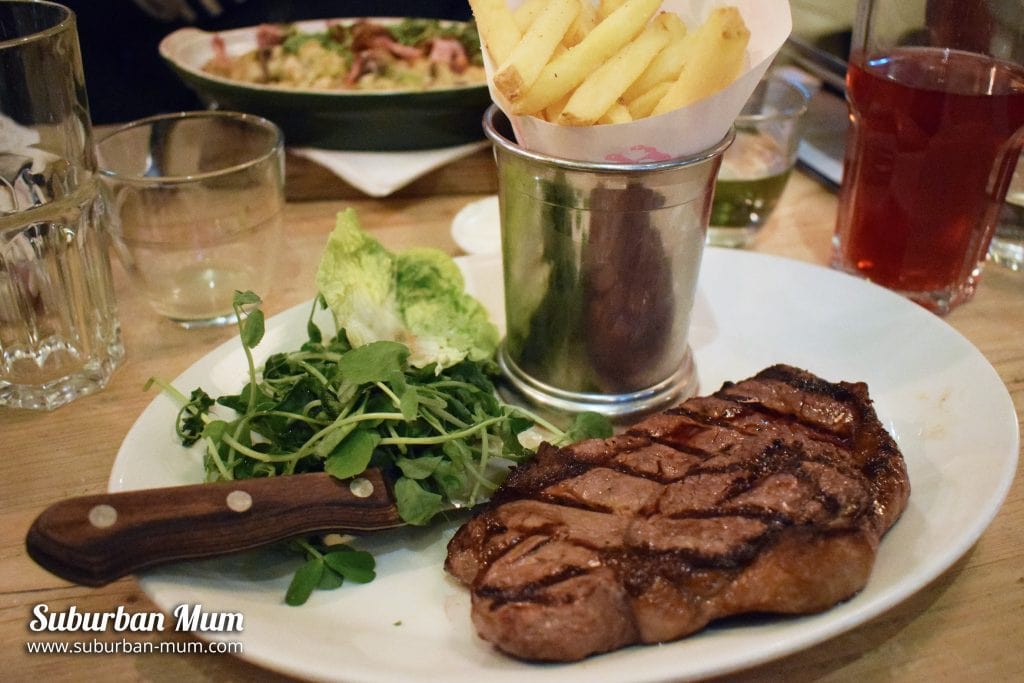 Mr H raved about his Macaroni Cheese, he said that it was one of the best he's had but would have been made better with the addition of some hot sauce to add some spice.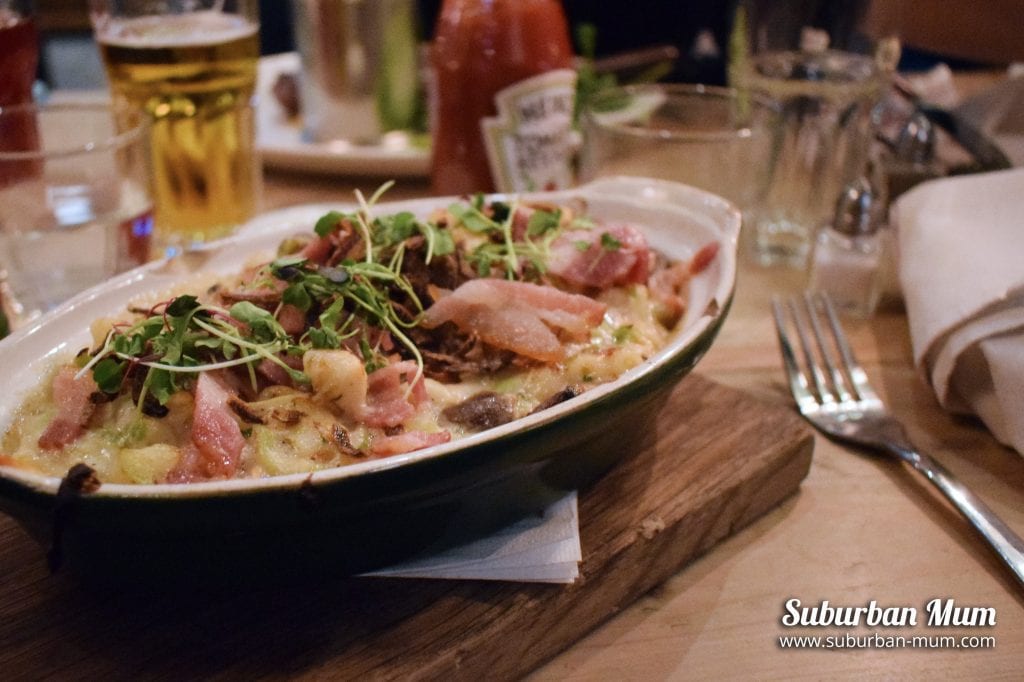 For desserts, the boys had a Vanilla Ice Cream Sundae and the Chocolate Brownie.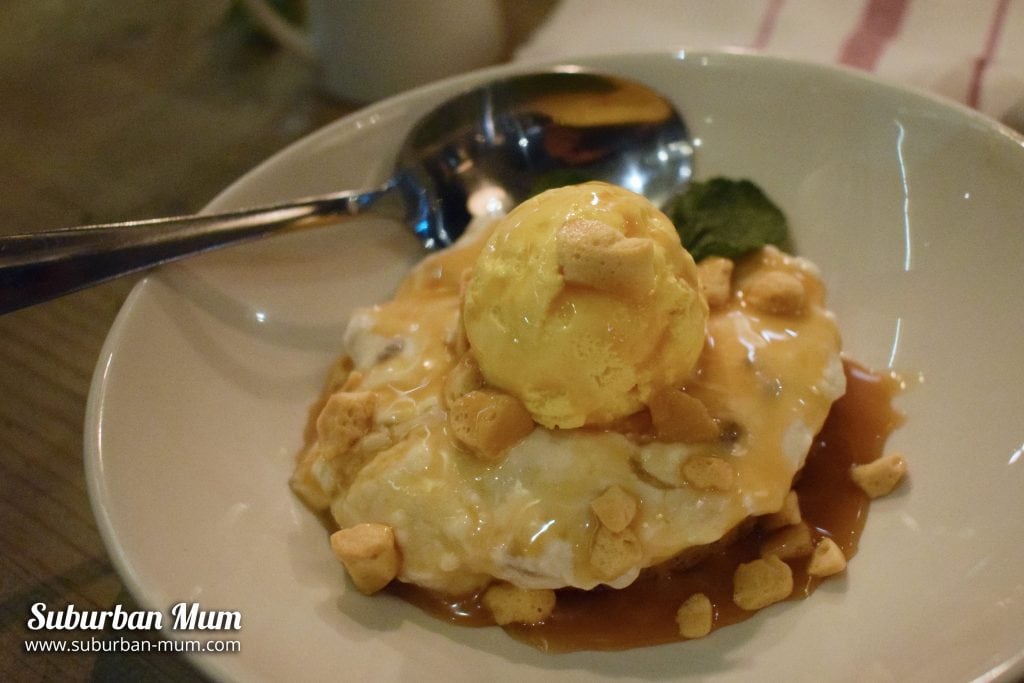 Mr H went for the Banana & Honeycomb Cheesecake and I just knew I had to have the Melting Chocolate Bombe once I spied it on the menu. The only niggle was that caramel sauce could have been a little hotter to melt the chocolate shell but other than that, it was moreish and was the perfect way to finish off a lovely meal.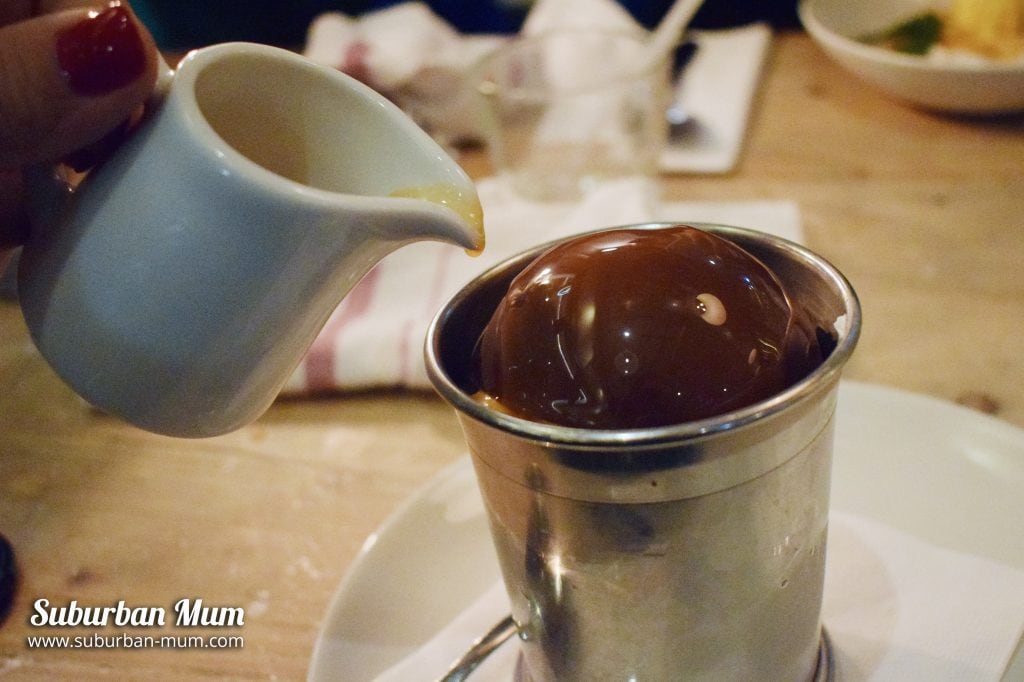 Bills, Kingston
The restaurant has a great atmosphere and caters well for young families. Whether you've spent the day shopping and have popped in to grab a bite to eat or if you're looking for a place to have dinner – Bill's, Kingston ticks all the boxes with its varied menu. We found the staff friendly and helpful and service was prompt. With its riverside location, your spoilt with views of the Thames too. What's not to like?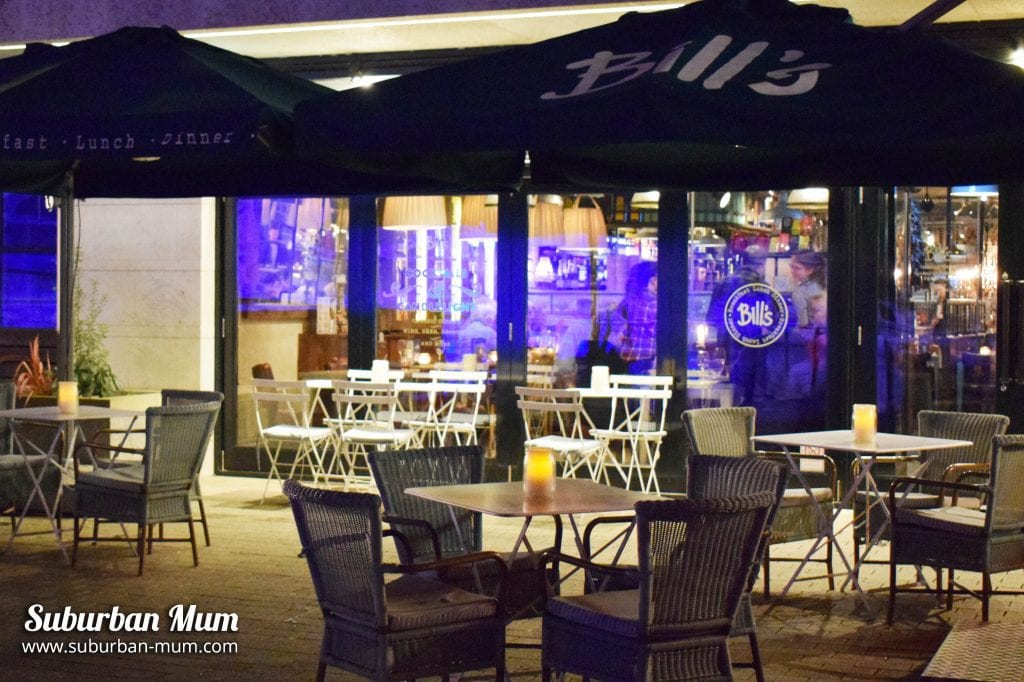 *We were invited to Bill's, Kingston and received a complimentary meal for the purpose of this review.
Pin it for later: