The Smithfield area of London is not somewhere I'm overly familiar with – bar a couple of times when I ended up in Karaoke Box with my NCT friends *ahem*
So when I was invited to review Bird of Smithfield it was the perfect opportunity to catch up with a good friend over dinner.
Bird of Smithfield is housed in a beautiful Georgian townhouse. It has two bar areas, a dining room, a private dining area and a roof terrace that overlooks Smithfield Market.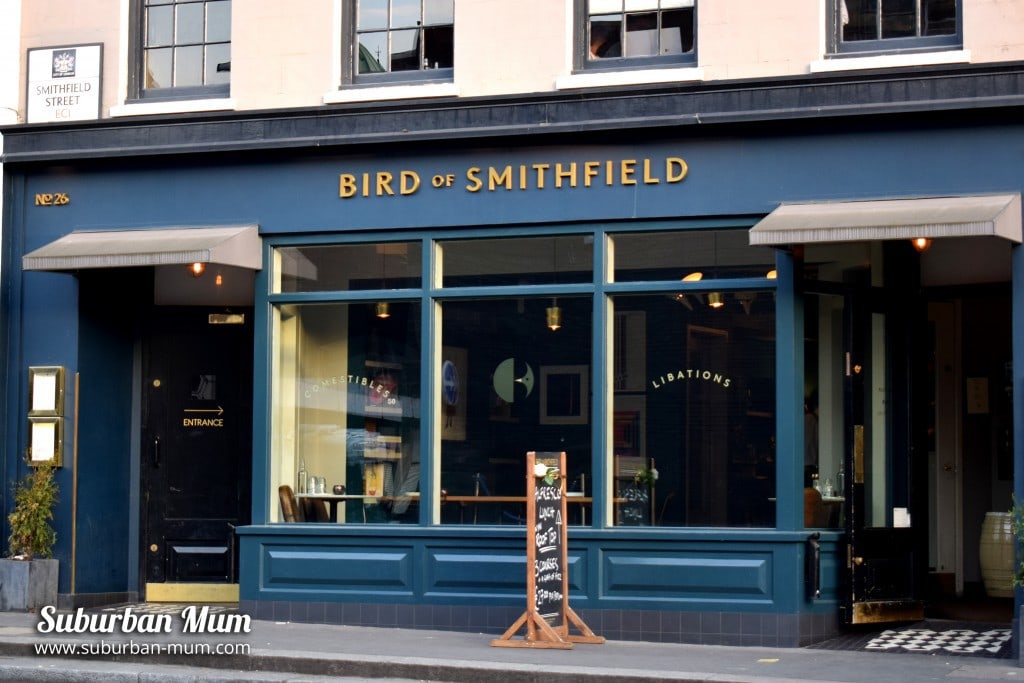 On arrival, there was a group having drinks in the bar area which had music playing. They were all kitted out in 1920s fancy dress gear and having a ball.
We were taken up to the dining area upstairs which had a much more relaxed and cosy feel to it. With Jazz music playing in the background, some delicious sourdough bread was served while we looked at the a la carte menu.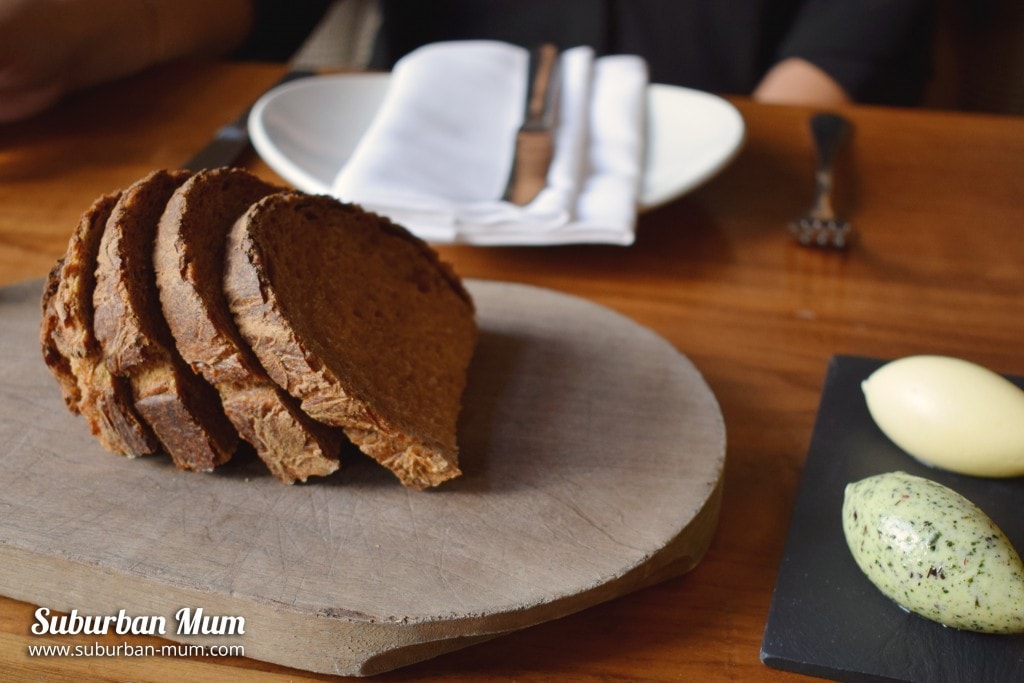 The food at Bird of Smithfield is a fusion of British and French influences from the talented head chef Tommy Boland who has worked in numerous Michelin star restaurants.
To start, I had the Isle of Orkney Scallop which had a cauliflower puree and kibbled onion. The scallop was cooked to perfection and melted in my mouth.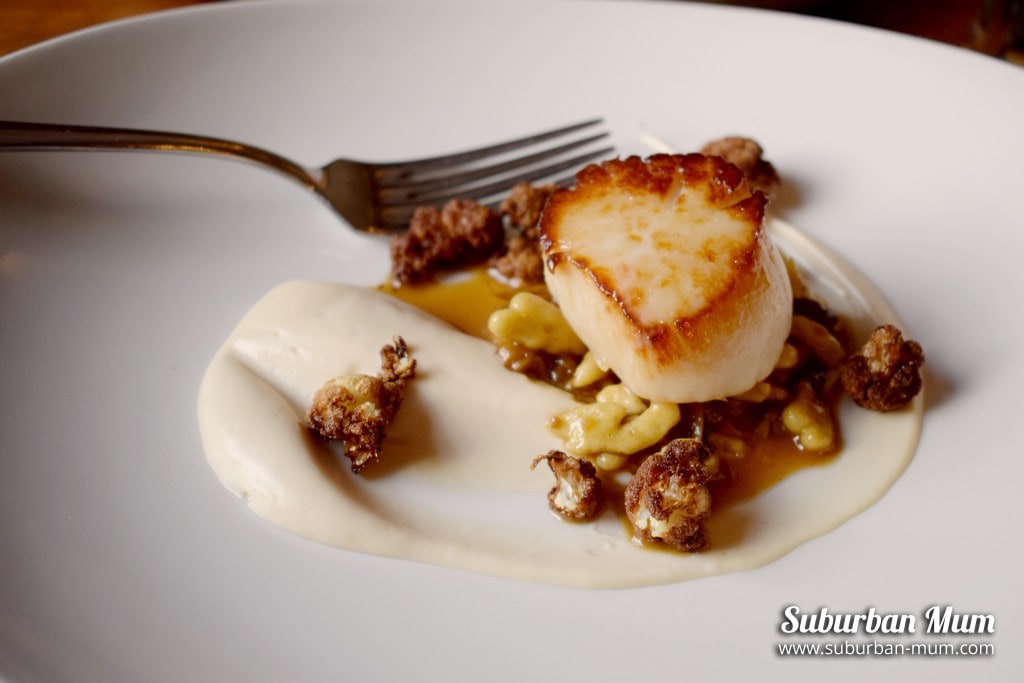 My friend had the Roasted Foie Gras with Victoria plum and crushed pistachio, and although she wasn't a fan of the plum, she couldn't fault the Fois Gras.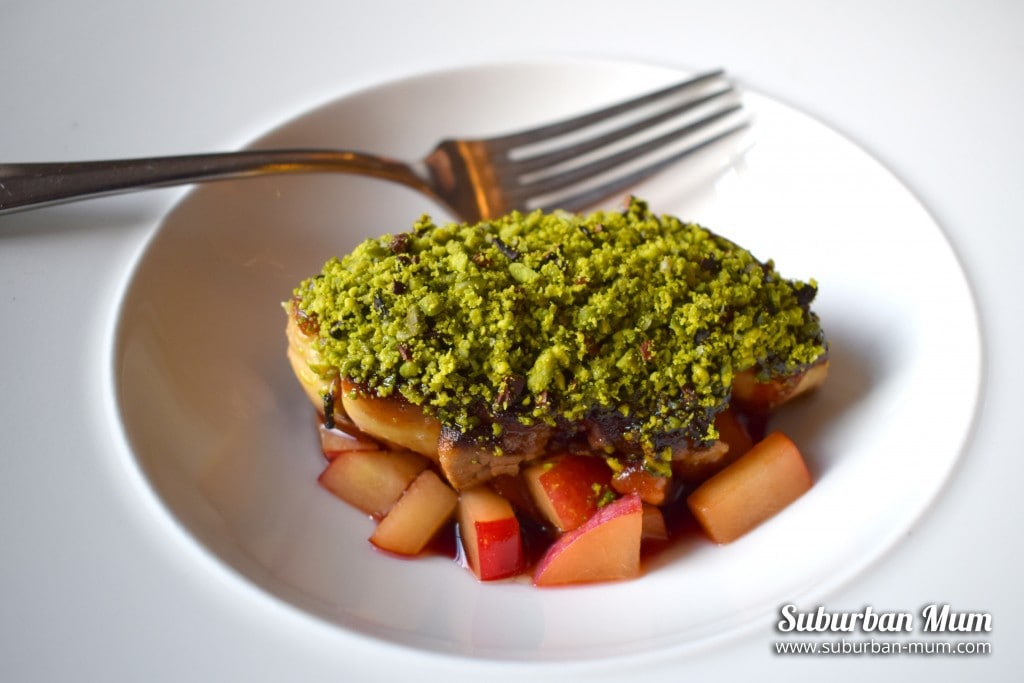 For our mains, I had the Roasted Rump of Lamb with Asparagus and Jersey Royals. The lamb was a little fattier than I would have expected but was cooked well and had a good flavour nonetheless. The asparagus complemented the lamb well too.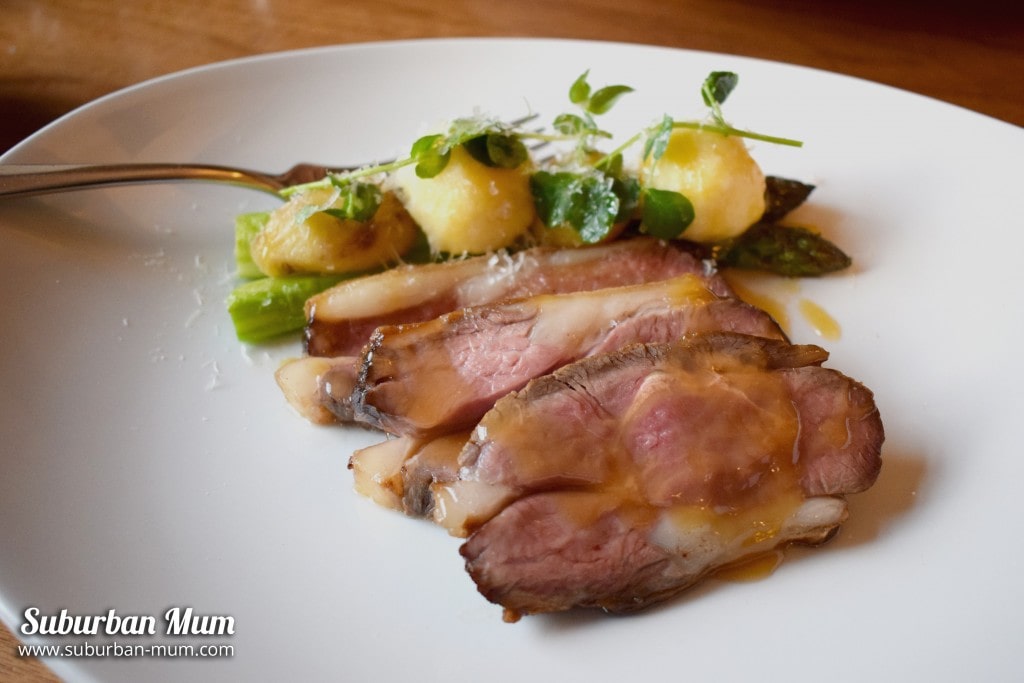 My friend had the Fillet of Scotch Beef with Mushrooms on a Bone Marrow Crumpet which was a generous portion and oozed flavour. I have to say I had food envy with her dish!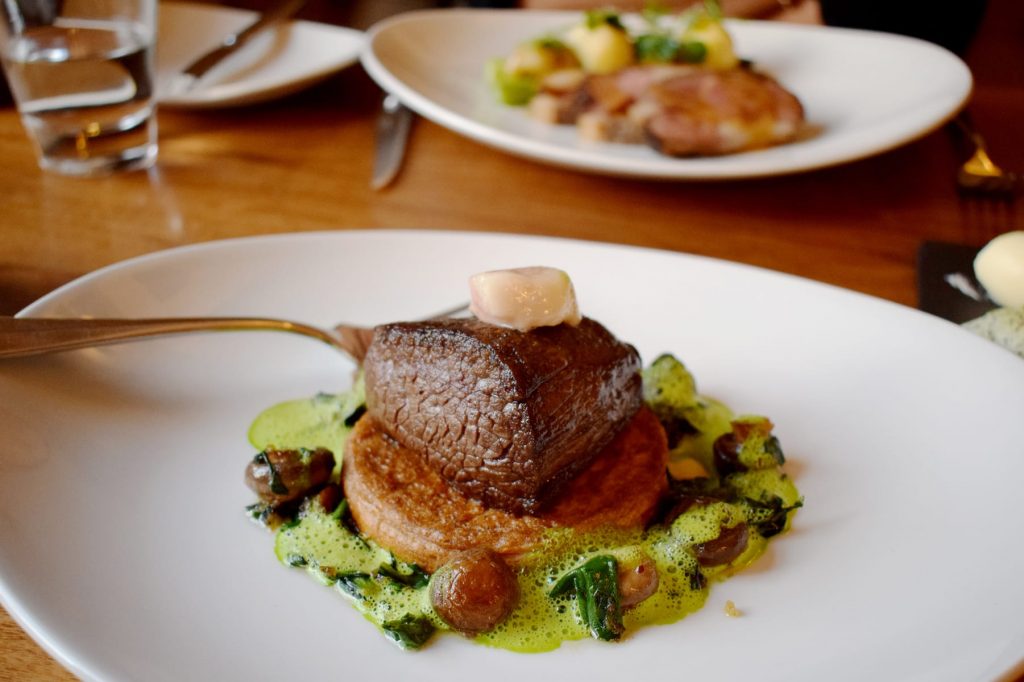 Our desserts didn't disappoint, there was no question what I was going to opt for when I saw the dessert menu. The Apple Tarte Tatin with Creme Fraiche Ice Cream was just what I needed to sweeten the mouth whilst my friend opted for the White Chocolate Pannacotta.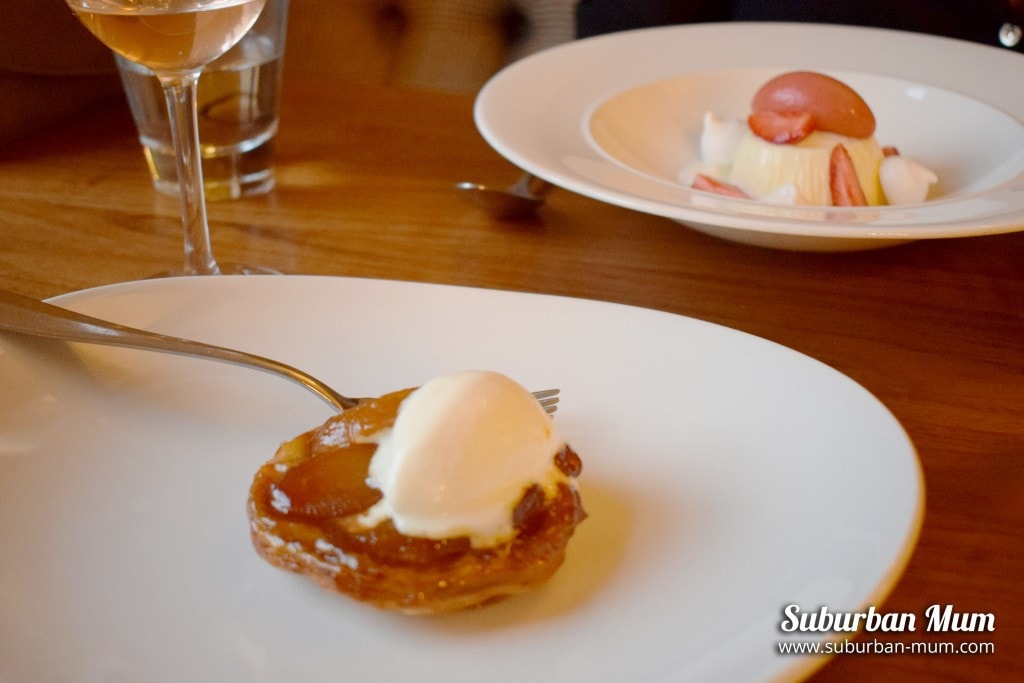 We had a lovely evening catching up over dinner, its something we just don't do enough of these days. The food was good as was the company.
As we made our exit, there was a 30th Birthday cake making its way down to the basement bar. It seems that Bird of Smithfield is the ideal setting whether it's just for a meal, drinks or a party. (maybe even all three if you're so inclined)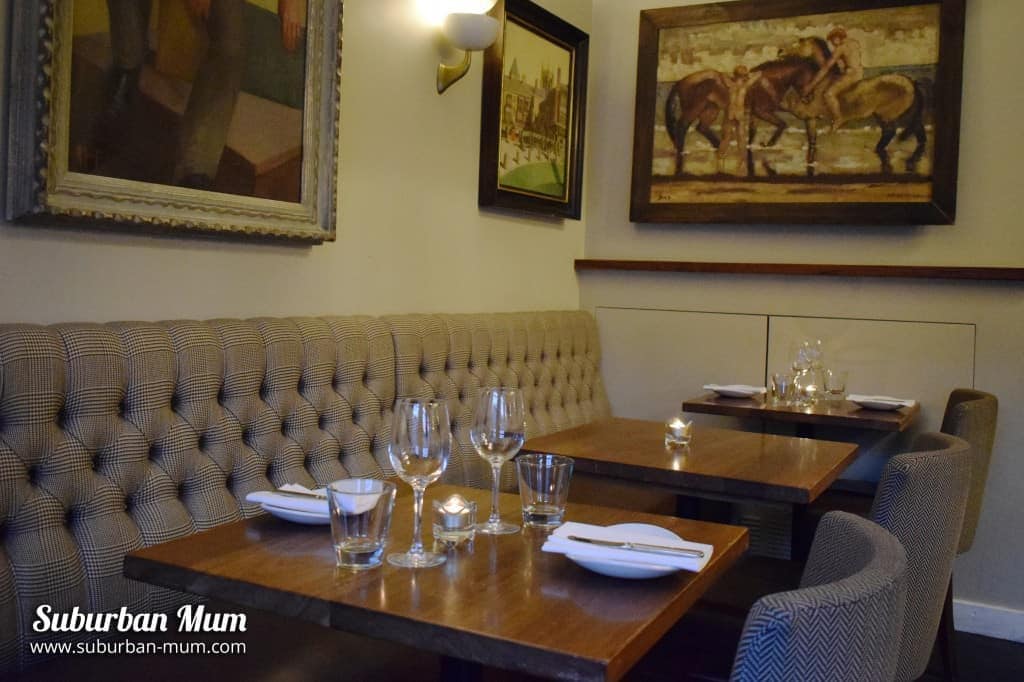 *We were invited to Bird of Smithfield and received a complimentary meal for the purpose of this review