My boys love nothing more than competing against each other. Whether its board games, computer games or toys they're competitive and eager to be crowned the winner.
We were recently sent some Boom City Racers to review, and I knew it would be something they would enjoy playing with.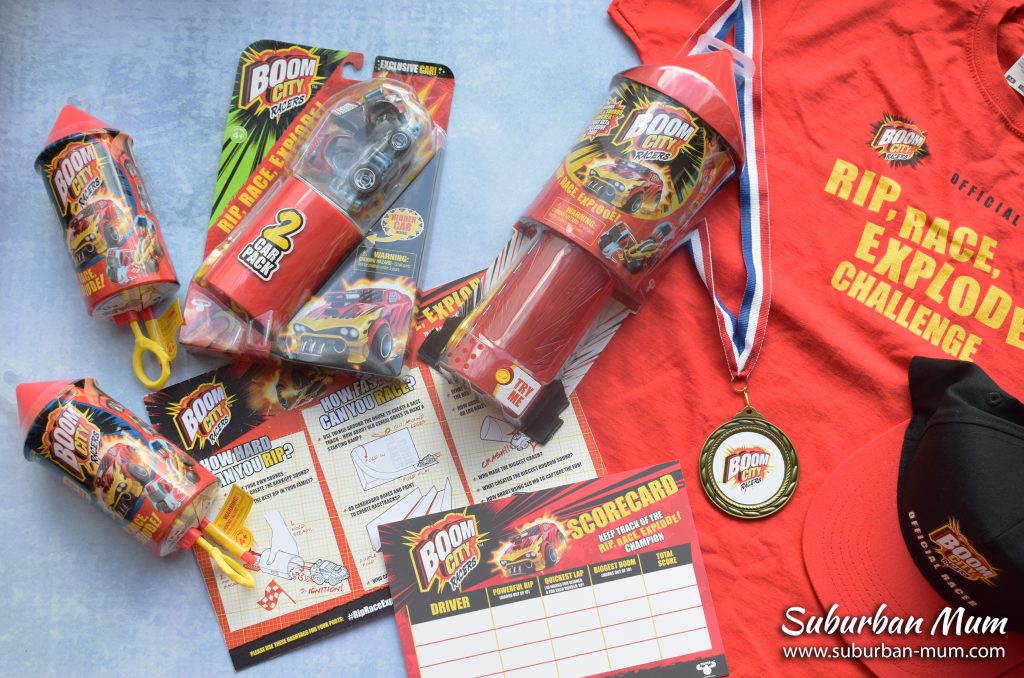 Boom City Racers
Boom City Racers is a collection of rip-cord powered race cars that are suitable for children aged 5-9. There are a total of 24 cars to collect and each one comes in firework-themed packaging. To operate, you simply pull the rip-cord to launch the car. The cars are designed to launch at speed and will explode apart on impact.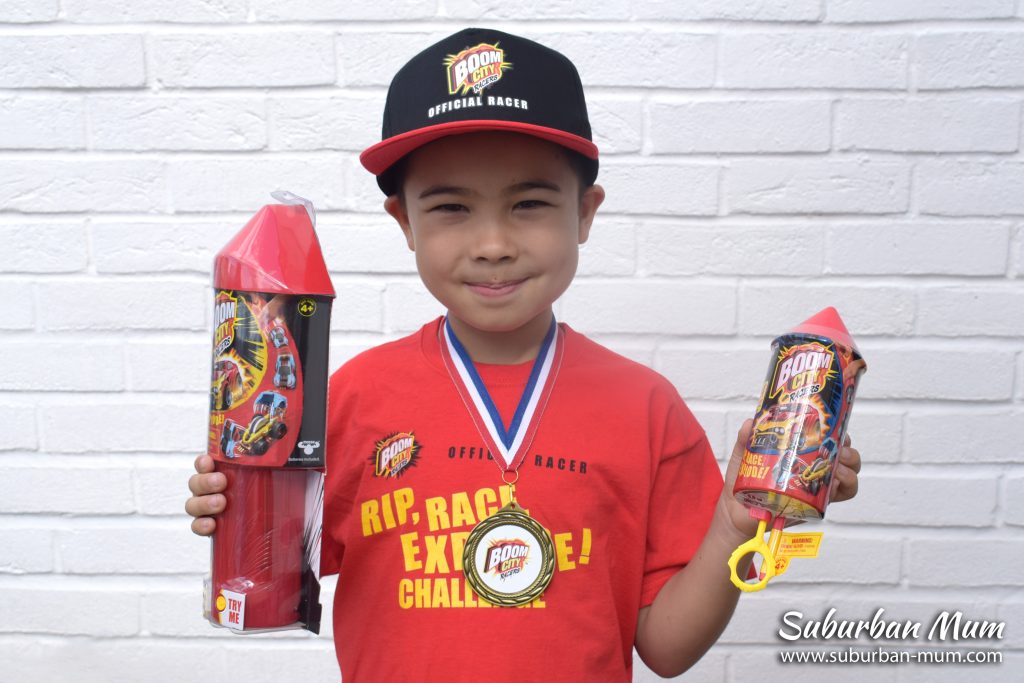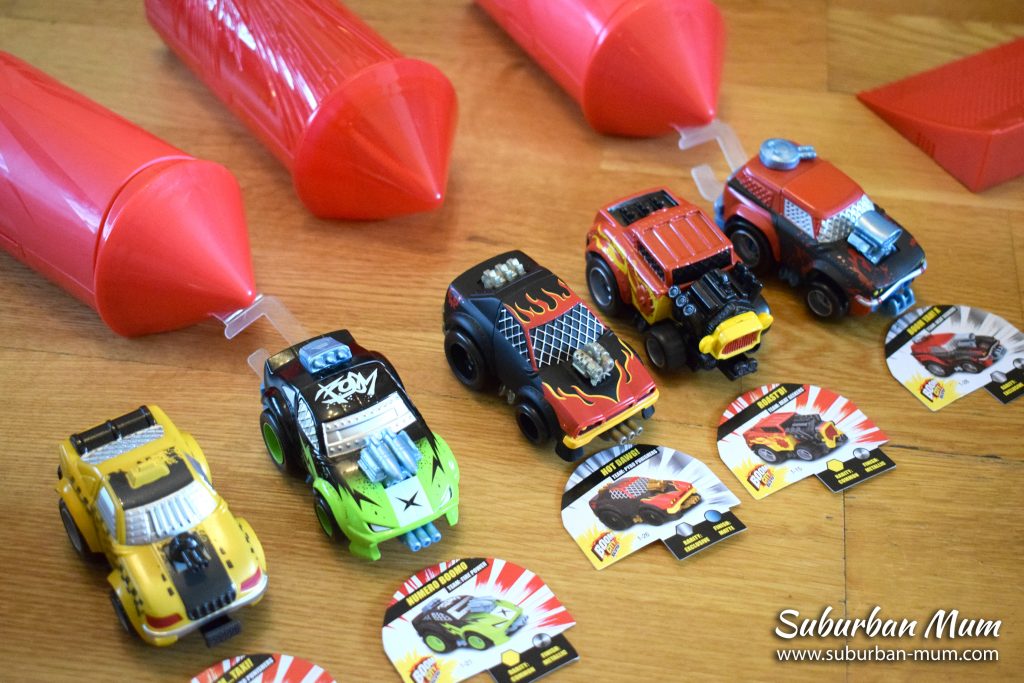 The boys couldn't wait to get started and were excited to see which cars they'd received. We were sent a Boom City Racers starter pack which included a light and sound launcher and a stunt set with a ramp and five barrels so cars to boom through as well as a Boom City Racers 'Fire it up' Duo Car park and the single Boom City Racers collectible vehicle.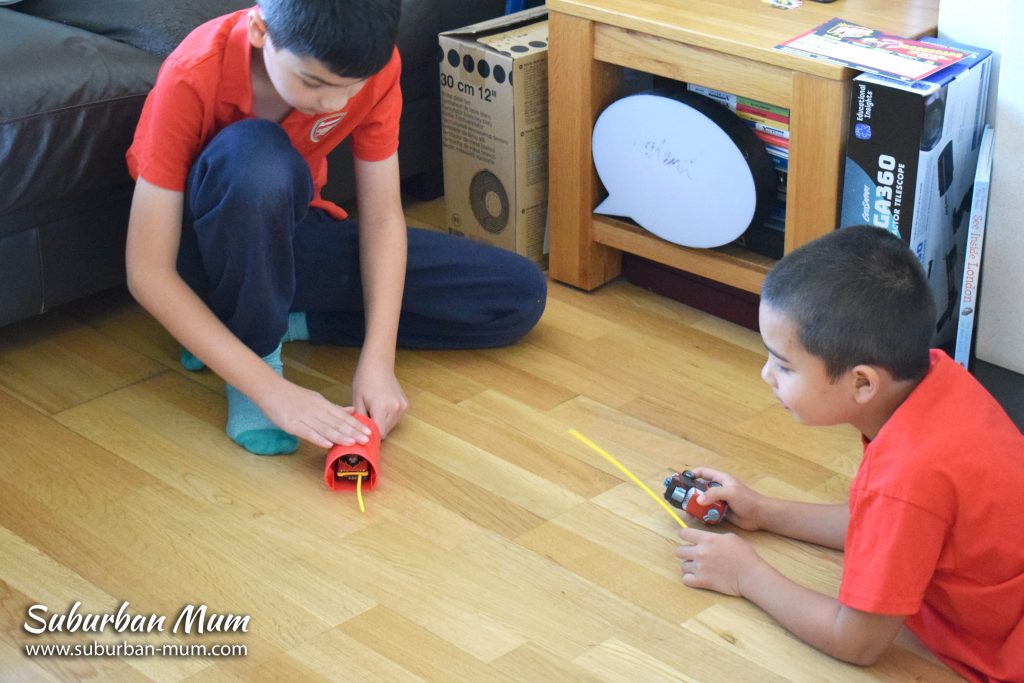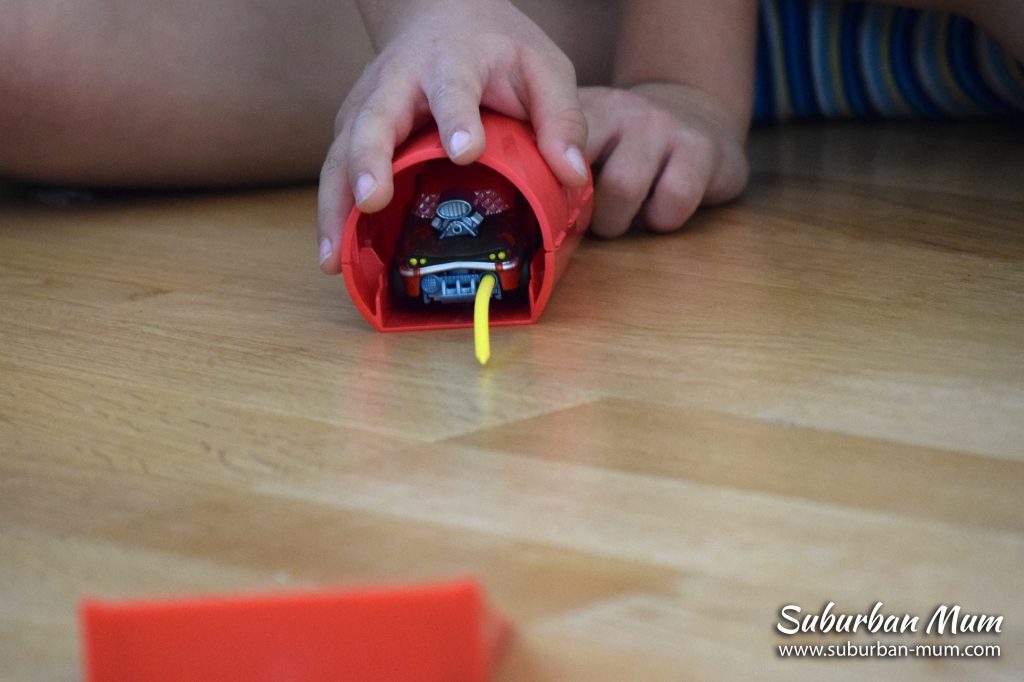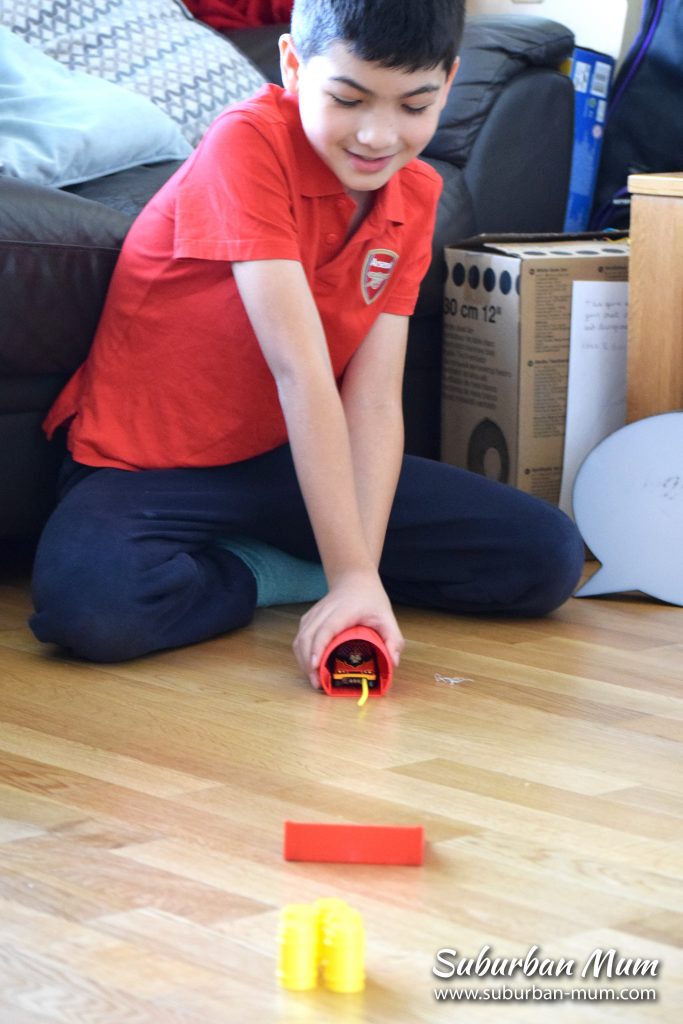 The boys had no problem with inserting the rip-cord into the car to launch. Although the cars still work on carpet, we found they were much faster on hard flooring. Using the stunt set they created a setup for the cars to launch onto. The cars explode into two when they hit something but they're easy to assemble back together ready to race again.
Competing with Boom City Racers
The best part of Boom City Racers is of course, being able to compete against each other. It was so much fun that even Mr H got in on the action!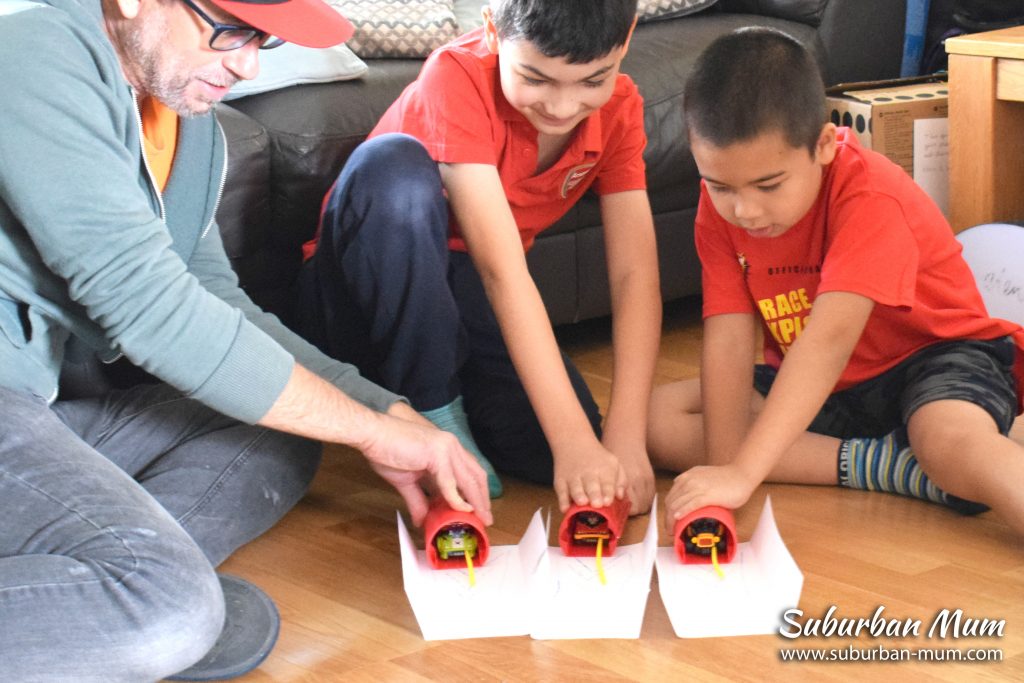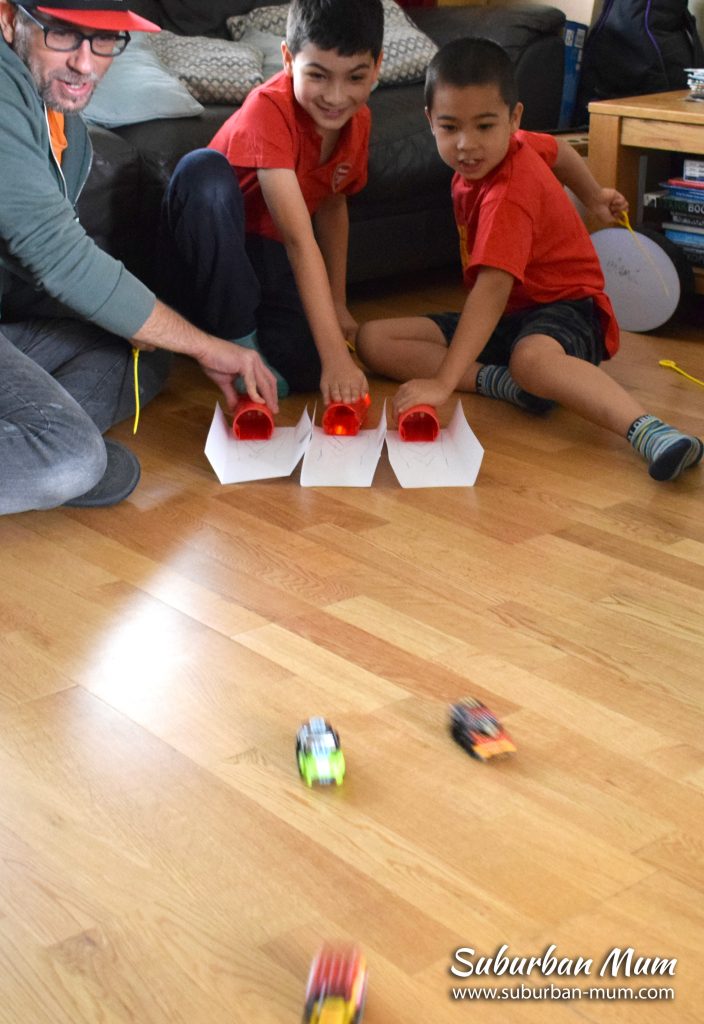 Boom City Racers will provide hours of racing fun – especially if you have children obsessed with cars. You can buy them from Smyths Toys and The Entertainer.
My boys have rated them 4/5.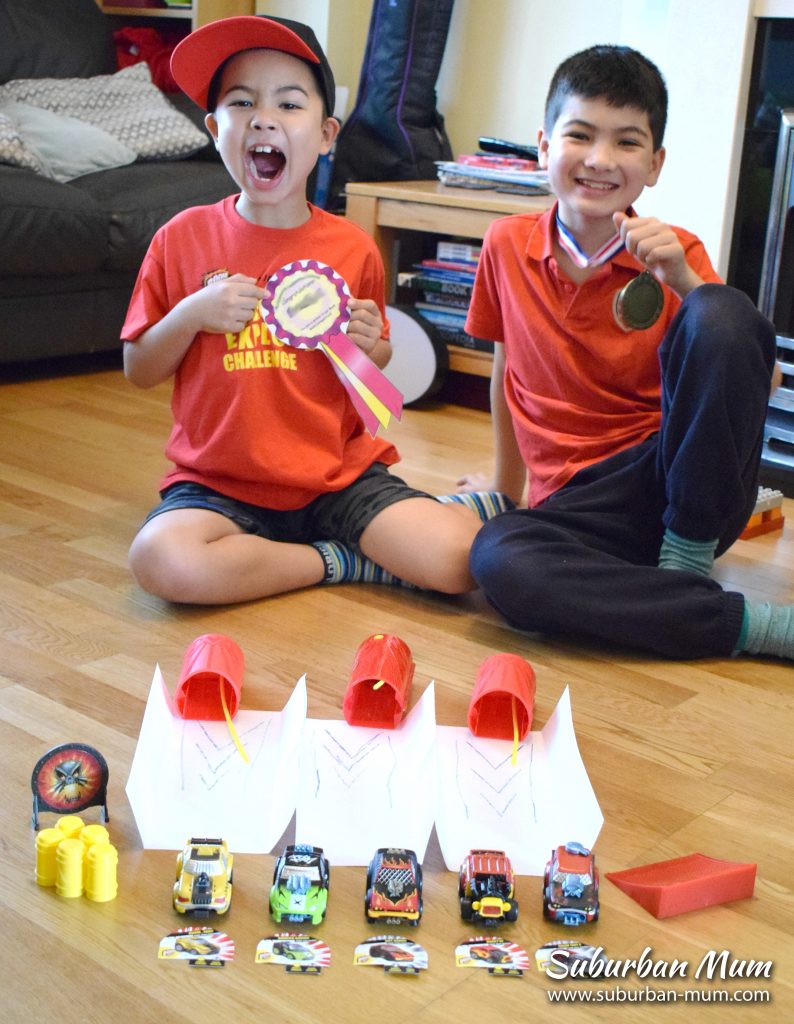 You might also like: