We were invited along to have Breakfast with the Easter Bunny at our local Wyvale Garden Centre on Good Friday. The closest one near us is in Lower Morden. Both boys broke up for the Easter holidays yesterday so it was perfect timing, and when I told them our plans and they were very excited!
I have to say I'd not heard of Wyvale Garden Centres before and never even realised there is one so close to us. We love visiting garden centres to have a mooch around, see the animals and grab a cup of tea and a slice of cake so we were interested to see how Wyevale would fare.
Breakfast with the Easter Bunny costs £9.99 per child and either £3.99 for a mini breakfast or £7.99 for a Great British Breakfast. You can pre-book timeslots online via the Wyevale website.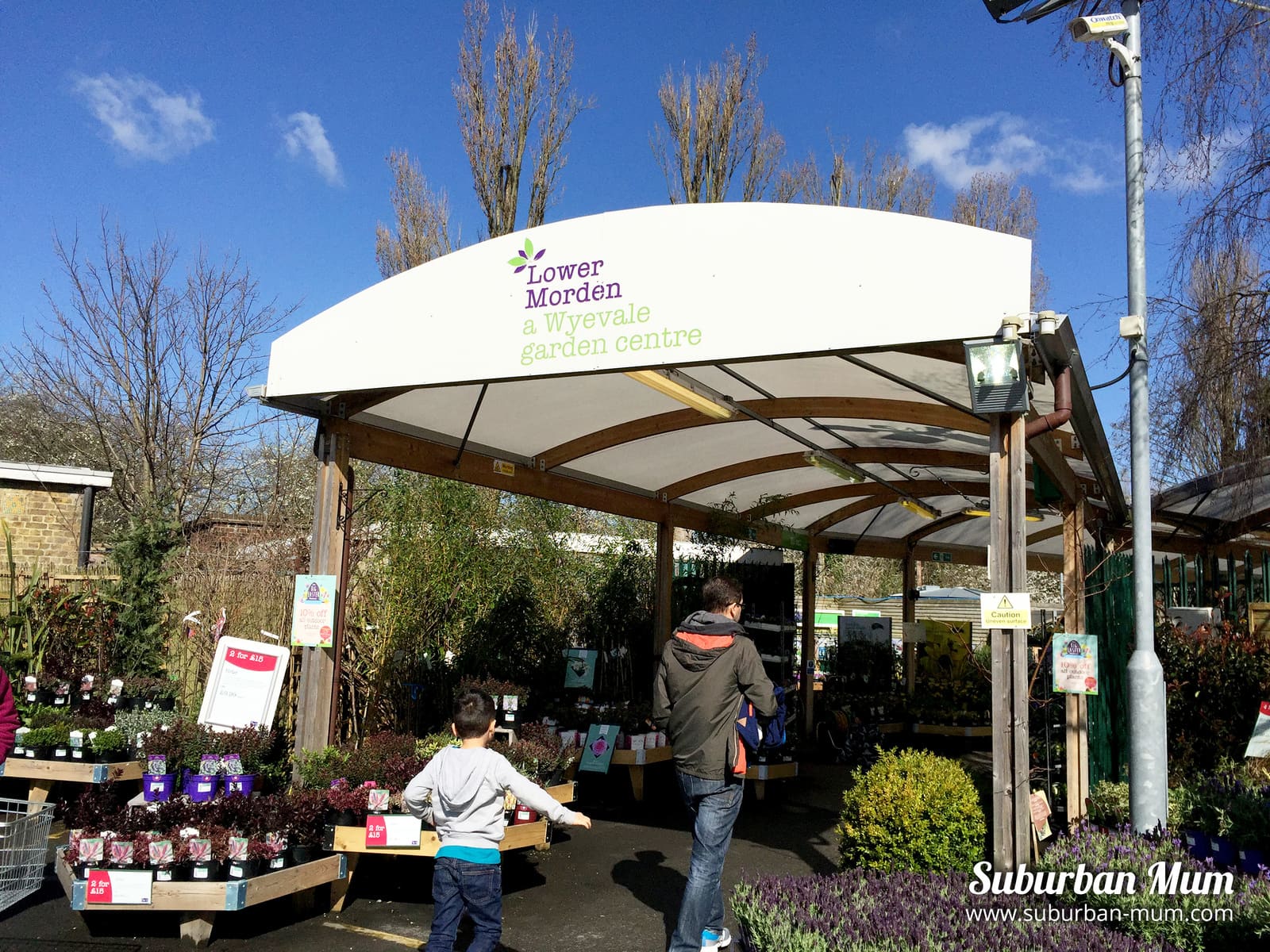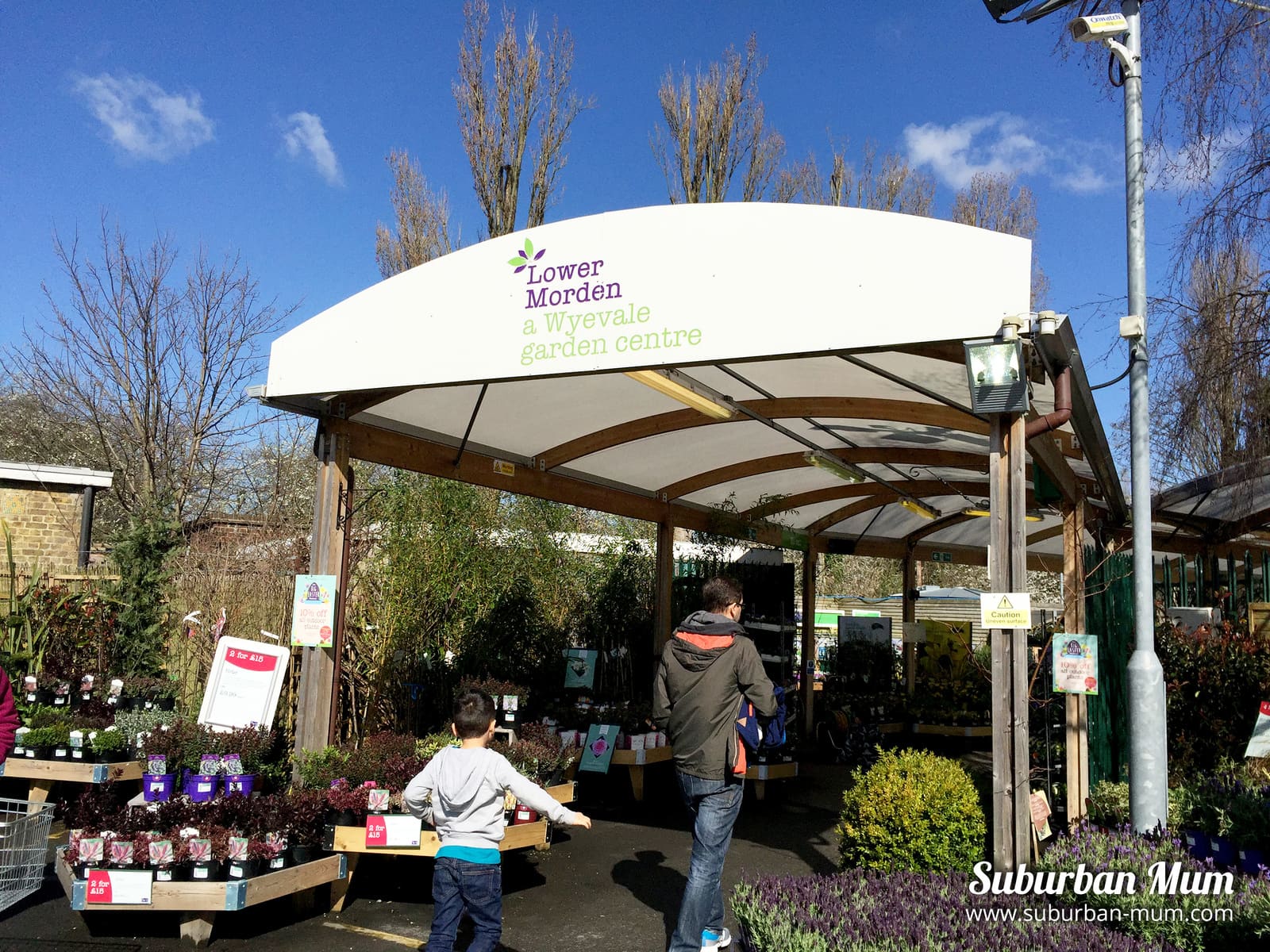 We arrived about 10 minutes early (we'd booked to have breakfast at 10.30am) and were shown to our table which was nicely laid out for us with activity sheets for the boys.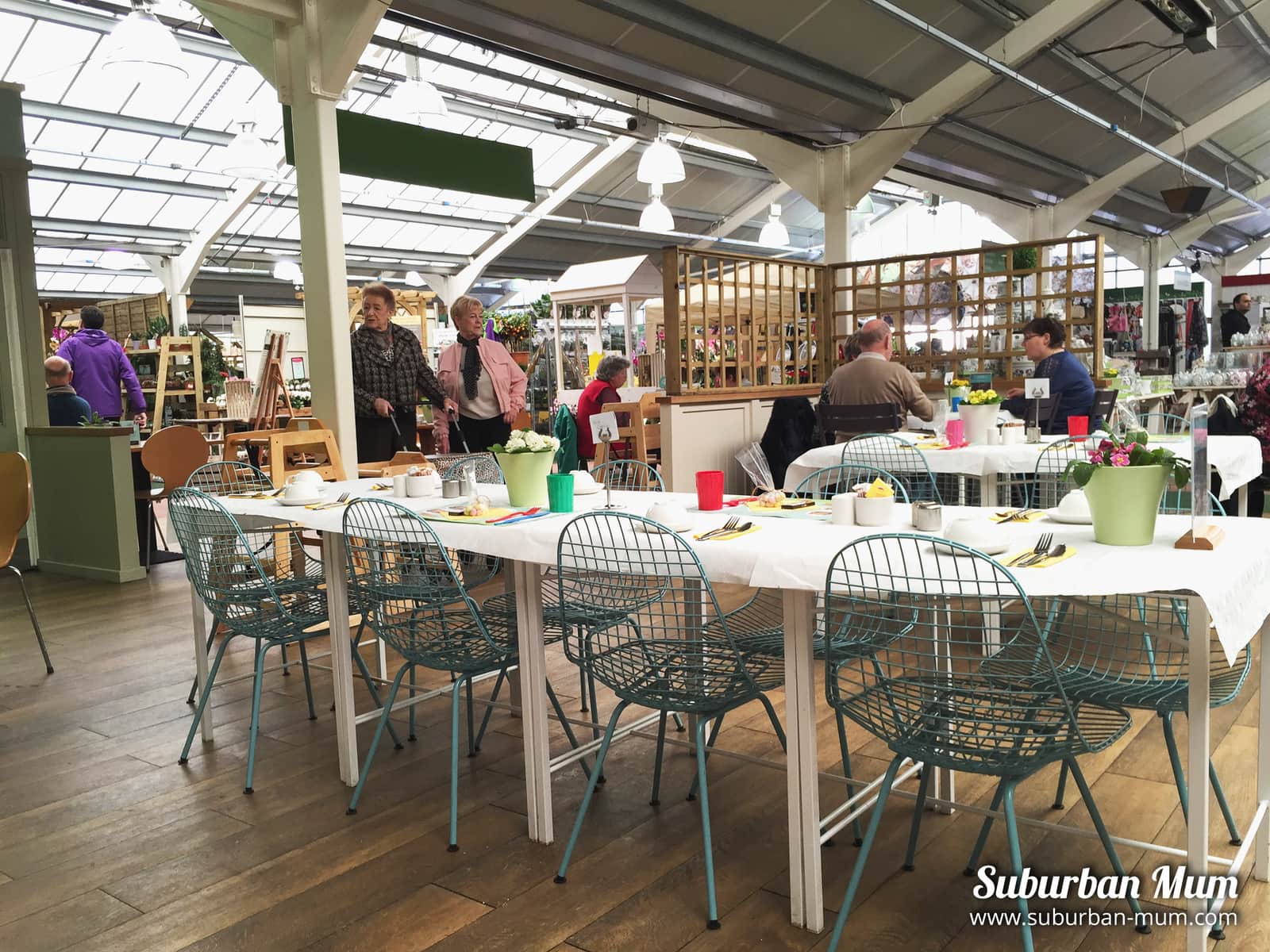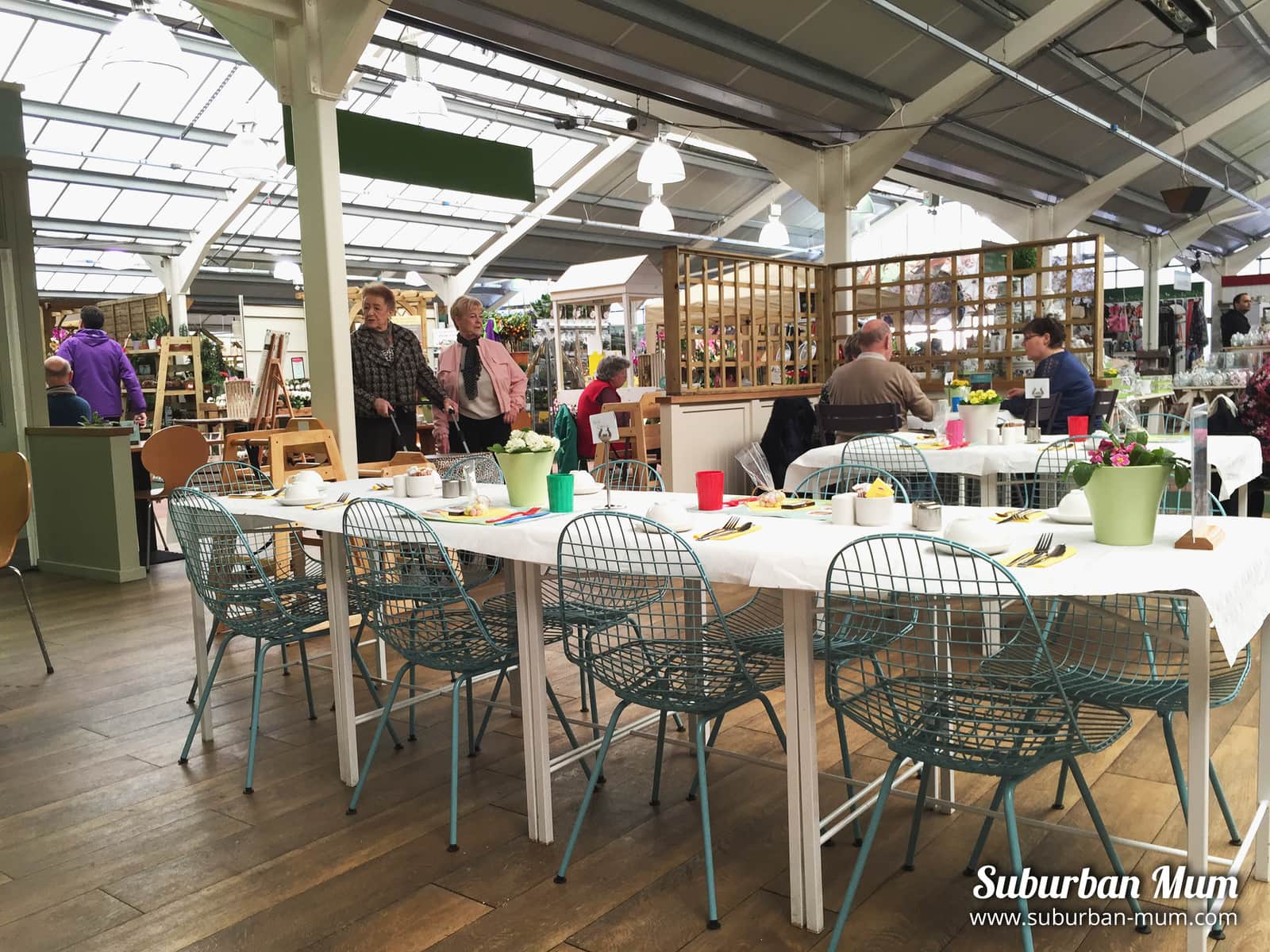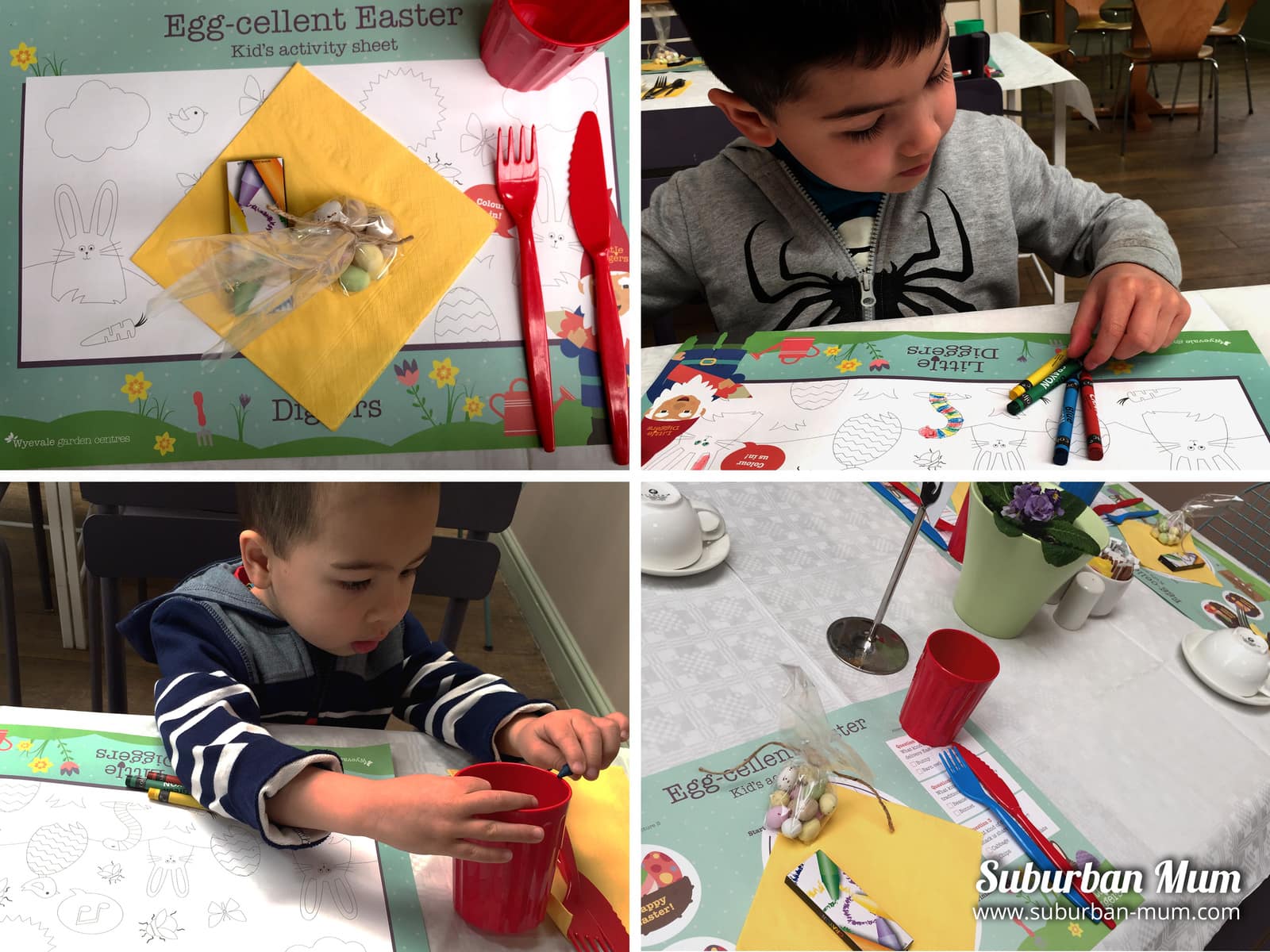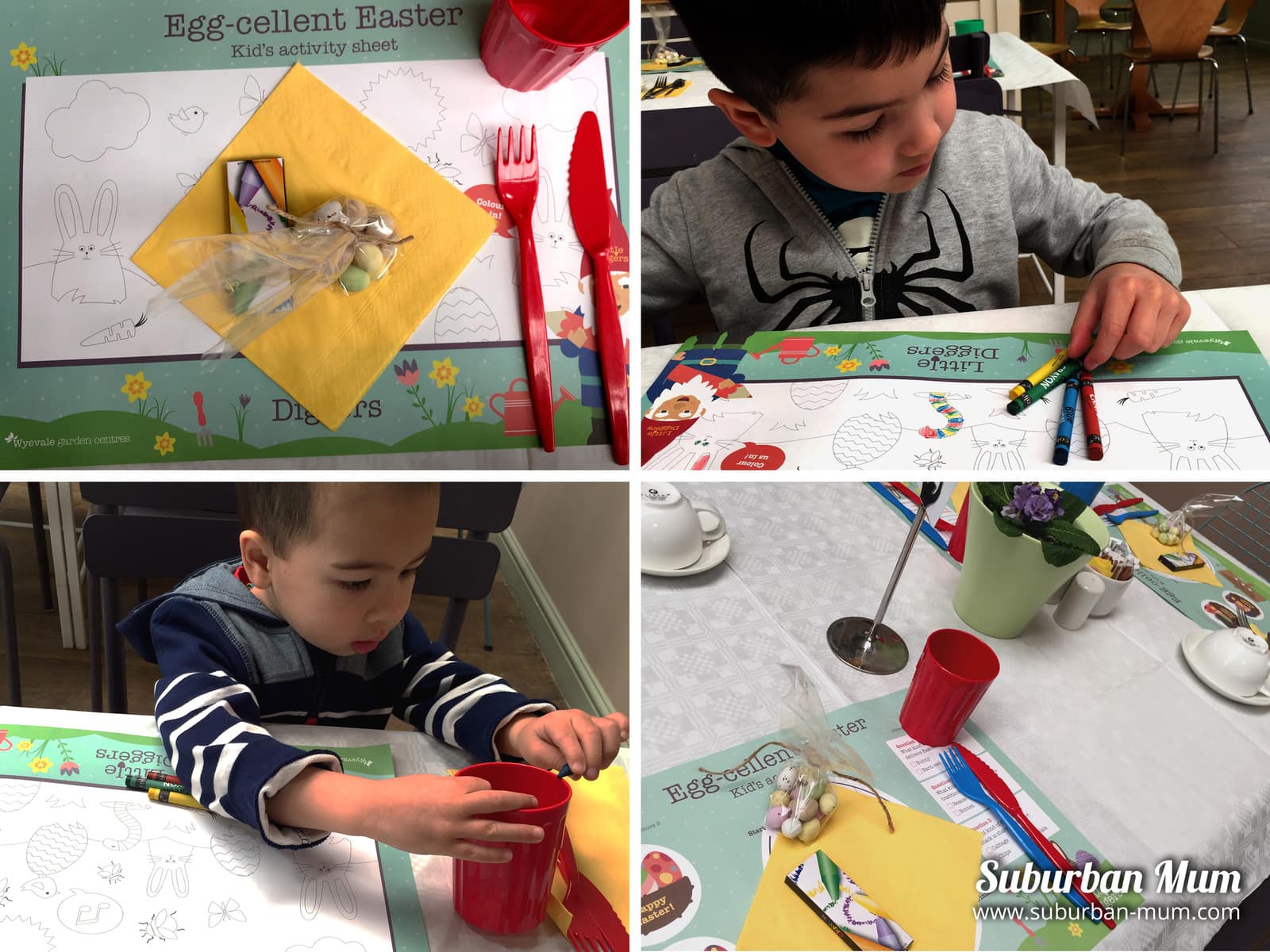 The boys had spotted the soft play area on our way in as it was located right next to the restaurant, and of course, they wanted to go and play. We explained to them that they could go after their breakfast. They happily filled and coloured in the activity sheet whilst they were waiting for their food, however after about 15-20 minutes of waiting, one of the waitresses who came to serve us tea and coffee told the boys they could go into the soft play area whilst we were waiting. I was a bit annoyed about this to be honest because we had already told them they could go afterwards.
Seeing as we were still waiting for food we changed our minds and decided to let them go. It was then that they started to bring out the children's breakfast. I thought it was really strange for the waitress to say they could go and play – she must have known that the food was coming? We had to contradict ourselves once again and tell the boys they couldn't go because their food was now coming out!
The children's breakfast was a good portion and the boys were so hungry they gobbled most of it up rather quickly! E did keep asking me where the Easter Bunny was as I had told him we were having breakfast with him – yet he was nowhere to be seen. I said that he must be hiding somewhere and that we'd have to go and look for him after breakfast.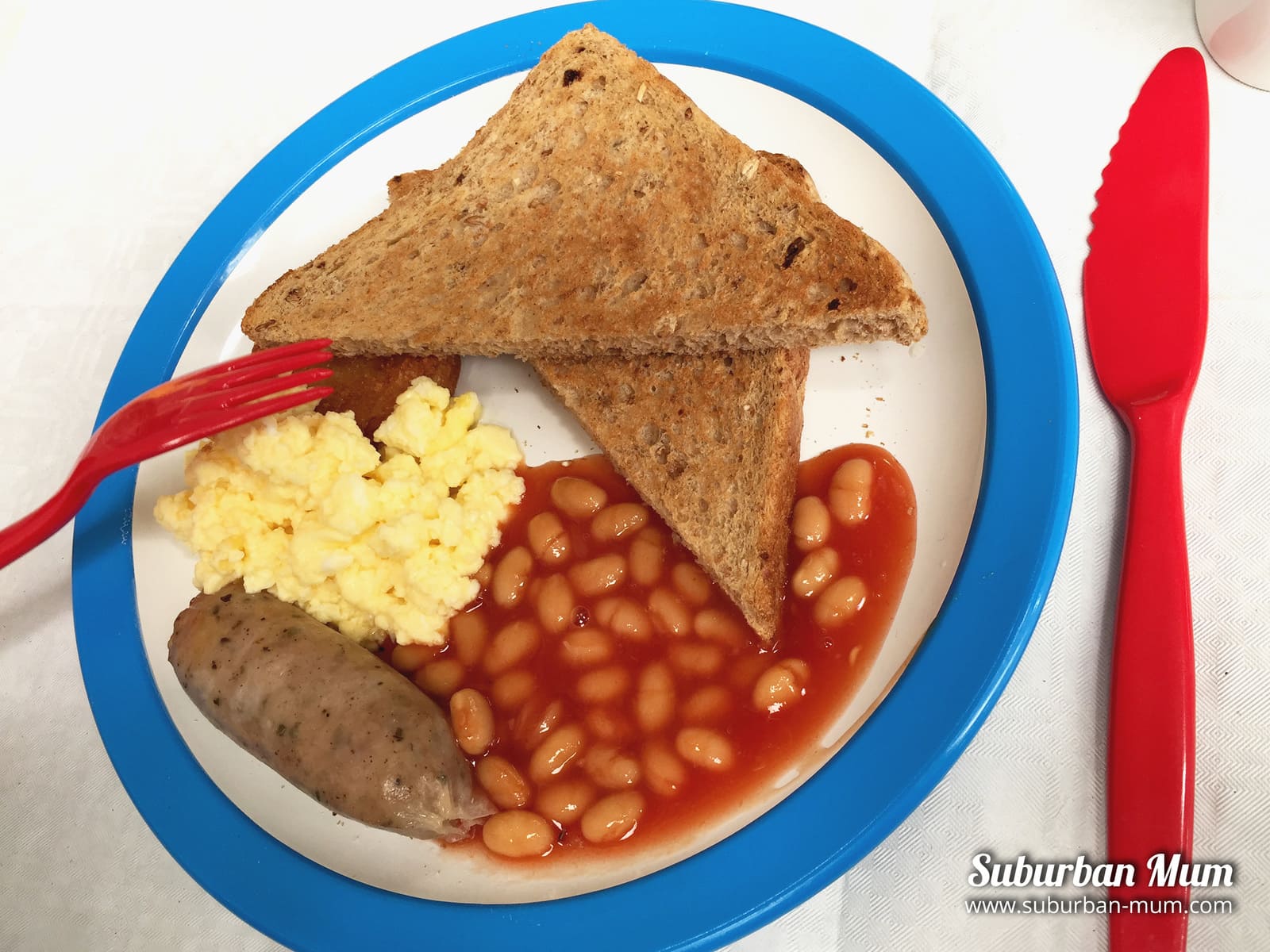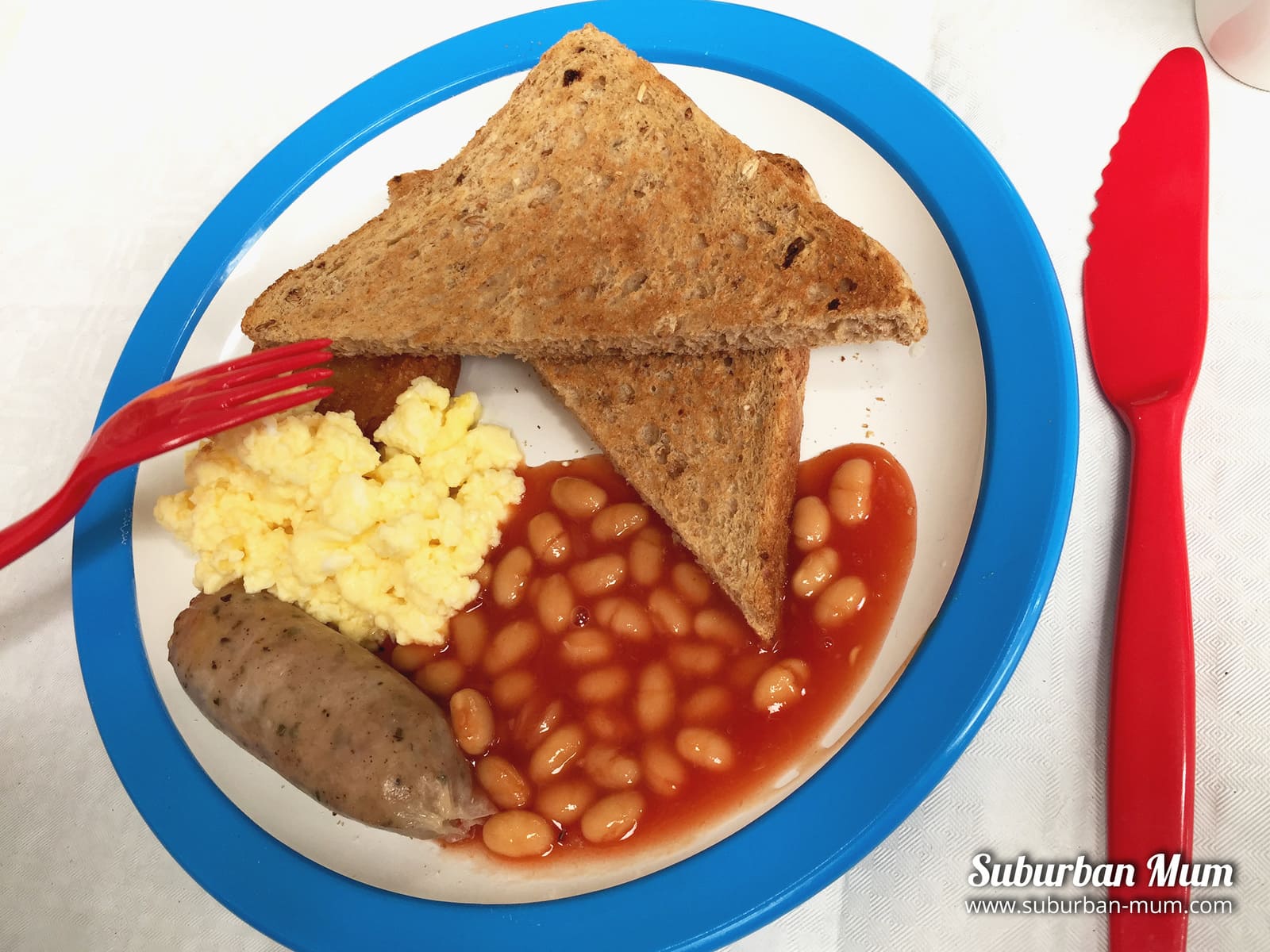 The serving of breakfast all seemed a little disorganised. We were one of the first families to arrive, yet we were one of the last to be served. The boys had finished their breakfast whilst Mr H and I were still waiting for ours to come out. The waitress came out to top up tea and coffee for a big table of 10 but didn't offer it round to any of the other tables. I had to go up to the counter to ask her to refill our cups. Eventually, our breakfast arrived and by this point, the boys were desperate to go into the soft play area. Luckily, we could keep an eye on them through the window so we managed to enjoy our breakfast in peace whilst they played.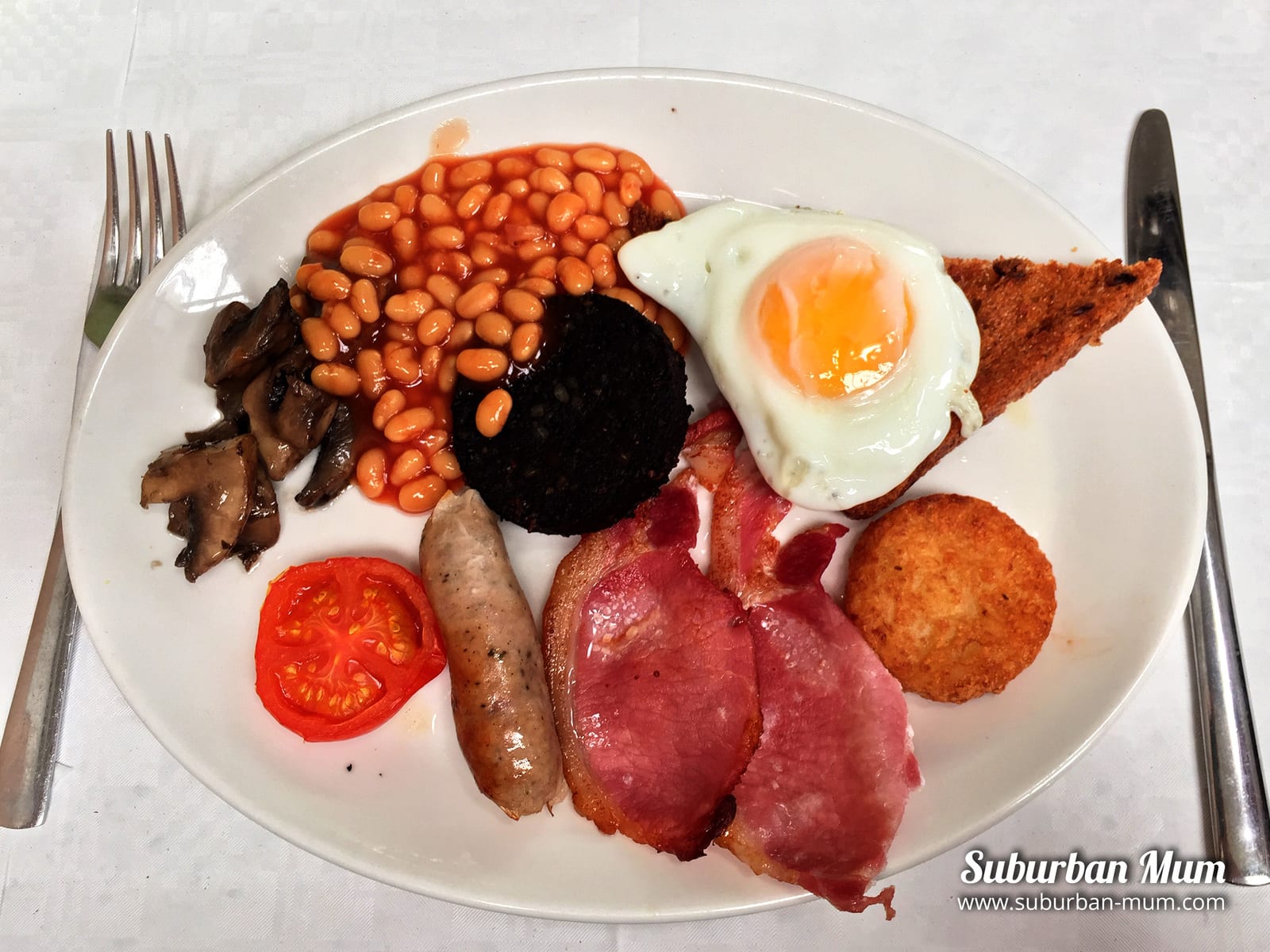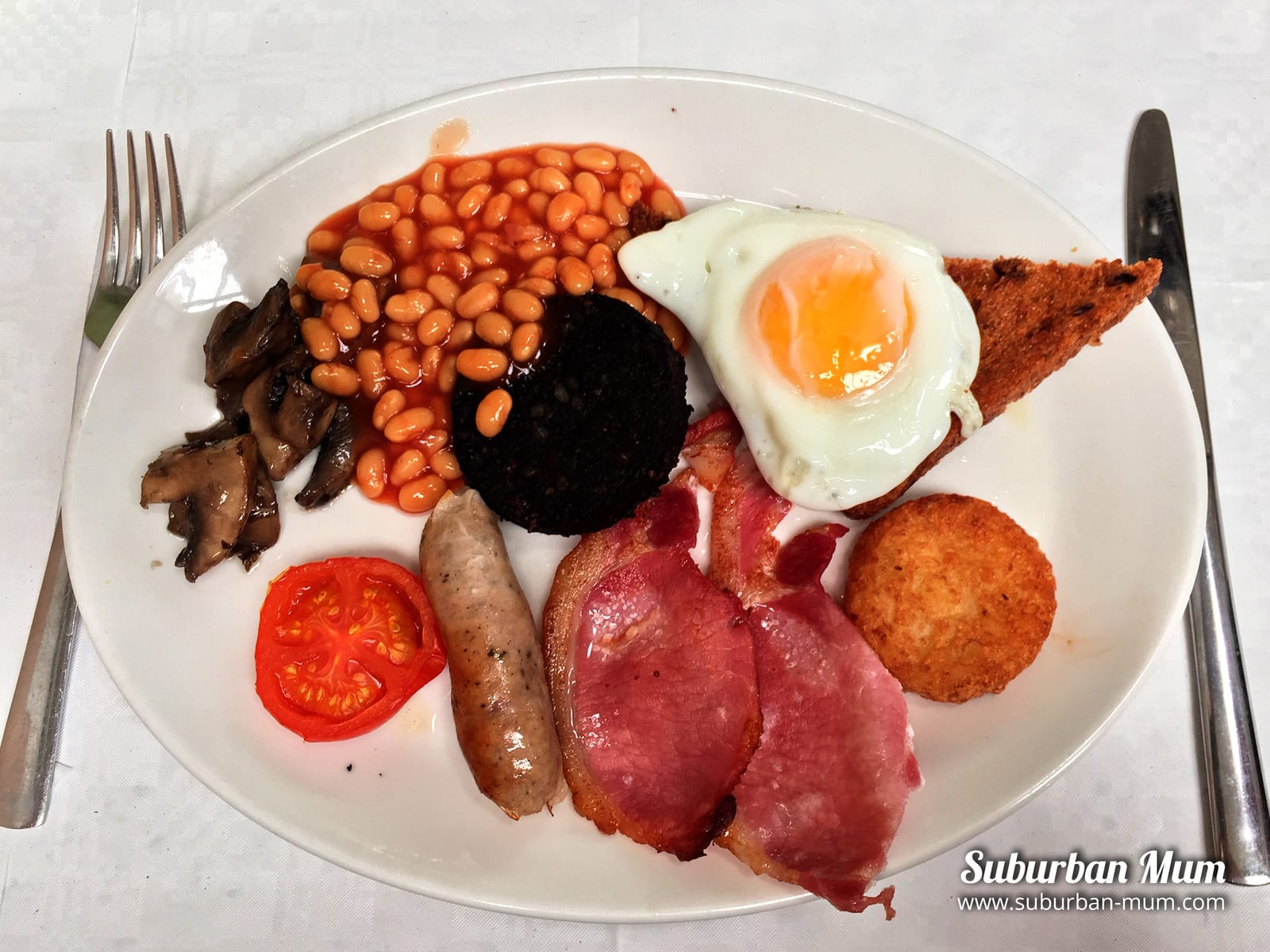 Even though the service could have been better you couldn't fault our breakfast. It was delicious and very filling – so much so both of us skipped lunch that day!
Shortly after breakfast, cookies, sweets and icing turned up for the boy to decorate which good timing for us to retrieve them from soft play. My boys were given two overturned butterfly cookies each to decorate (the other side had already been decorated). I noticed the other children had Easter Egg shaped ones so I think we were given butterfly ones because they had run out. The boys didn't notice though and were quite happy making a mess with the sweets and icing.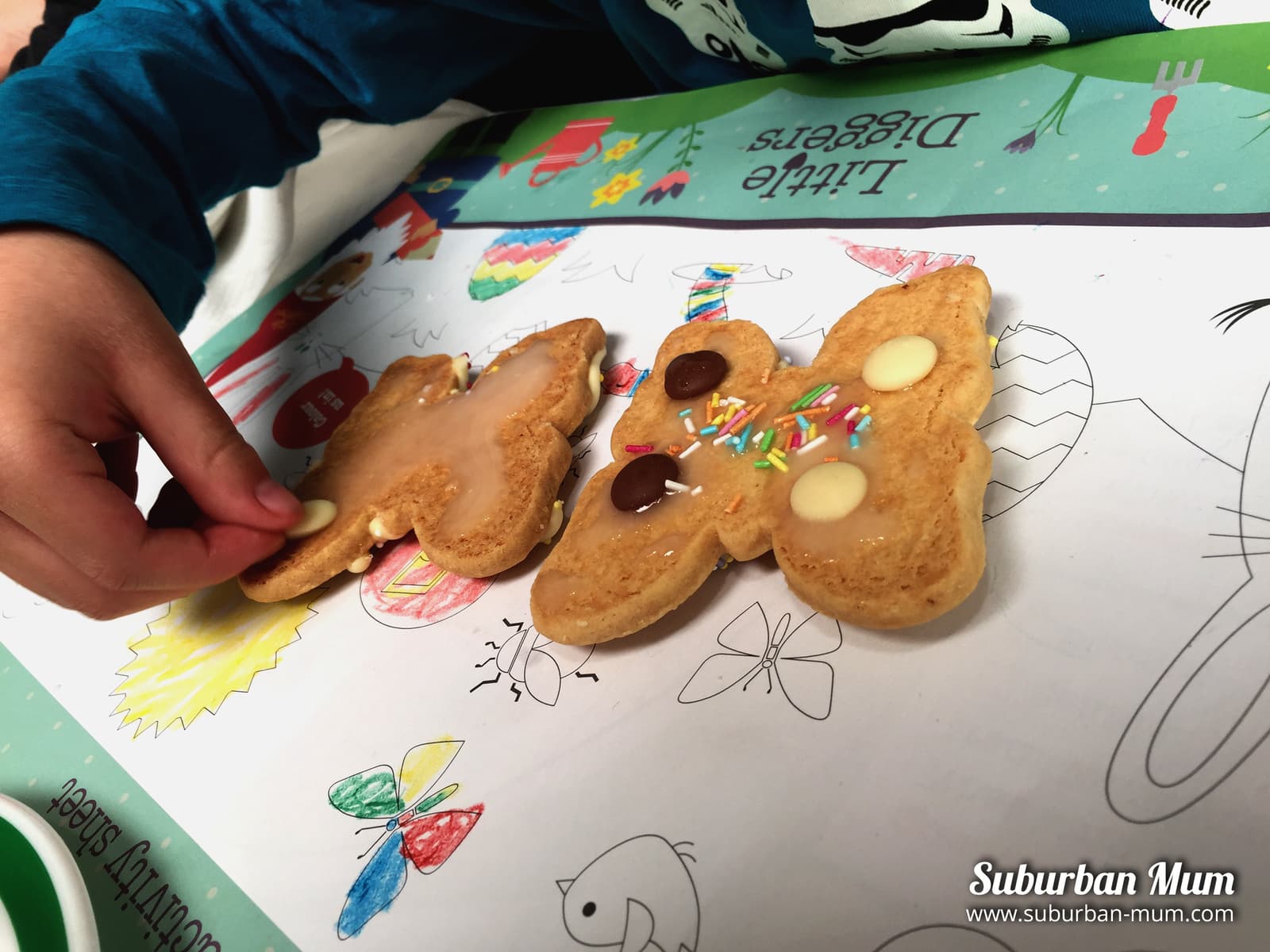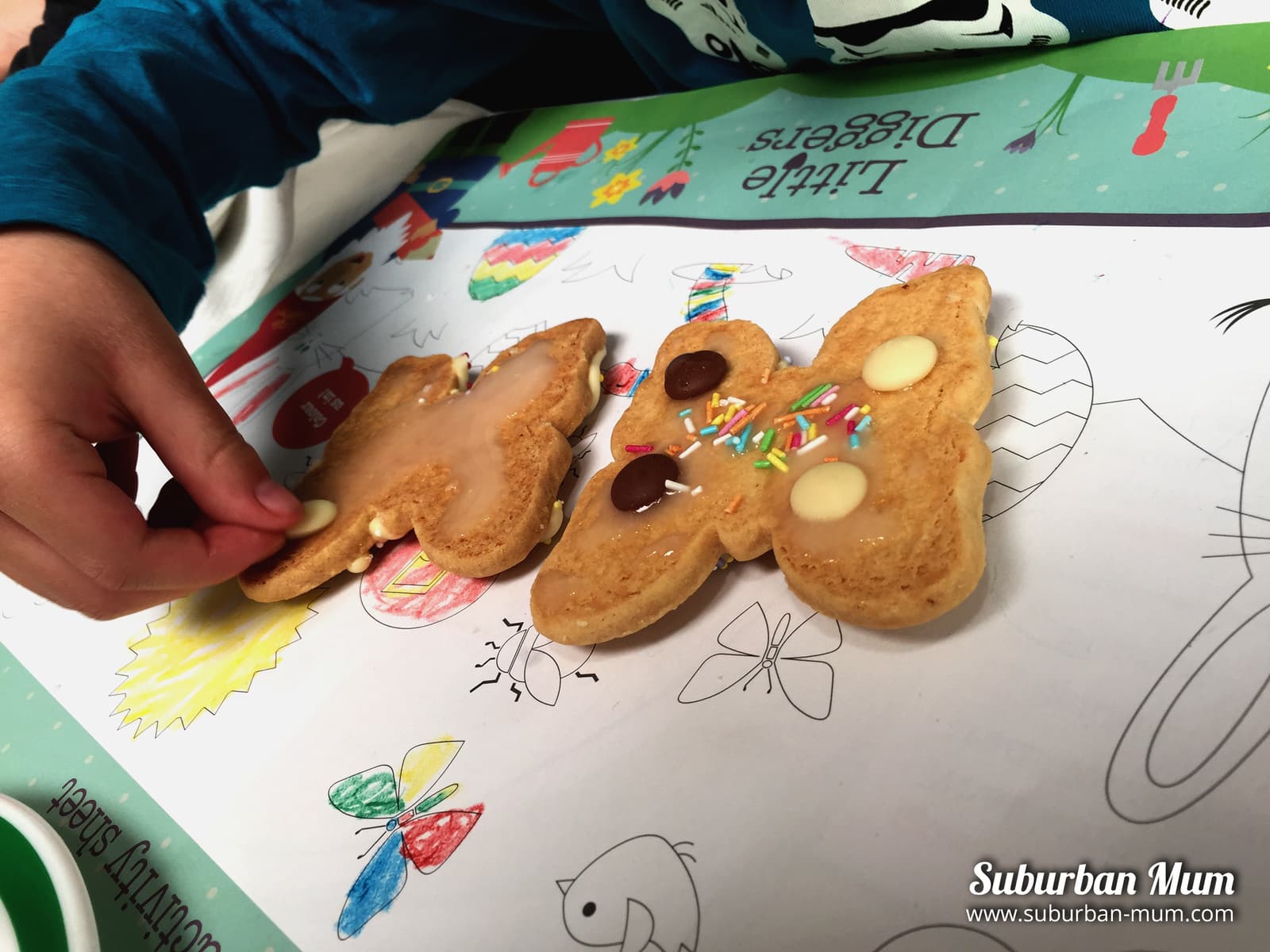 After decorating their cookies they were called to see if they could find Flopsy the Bunny around the garden centre by following signs that had been dotted around.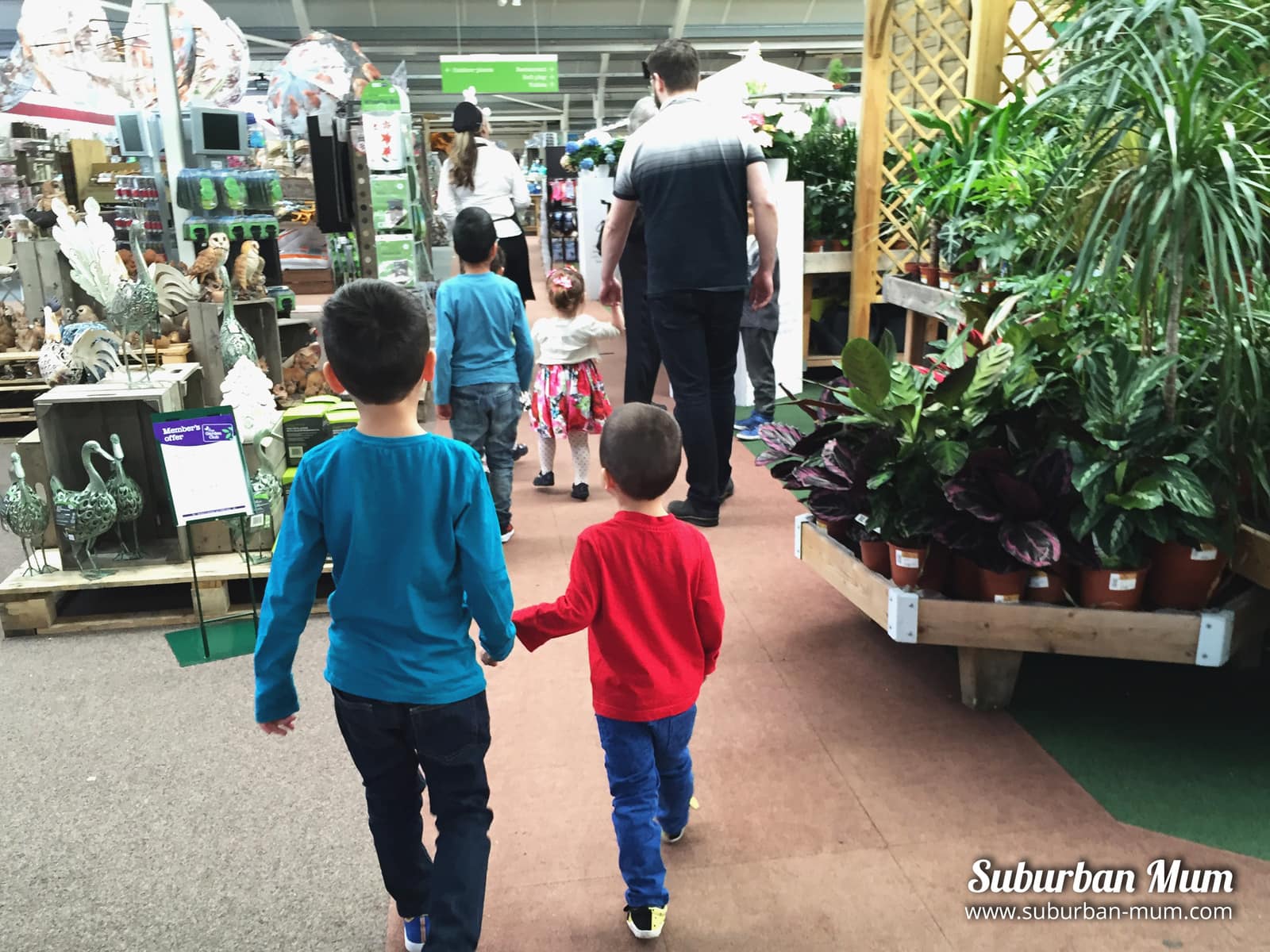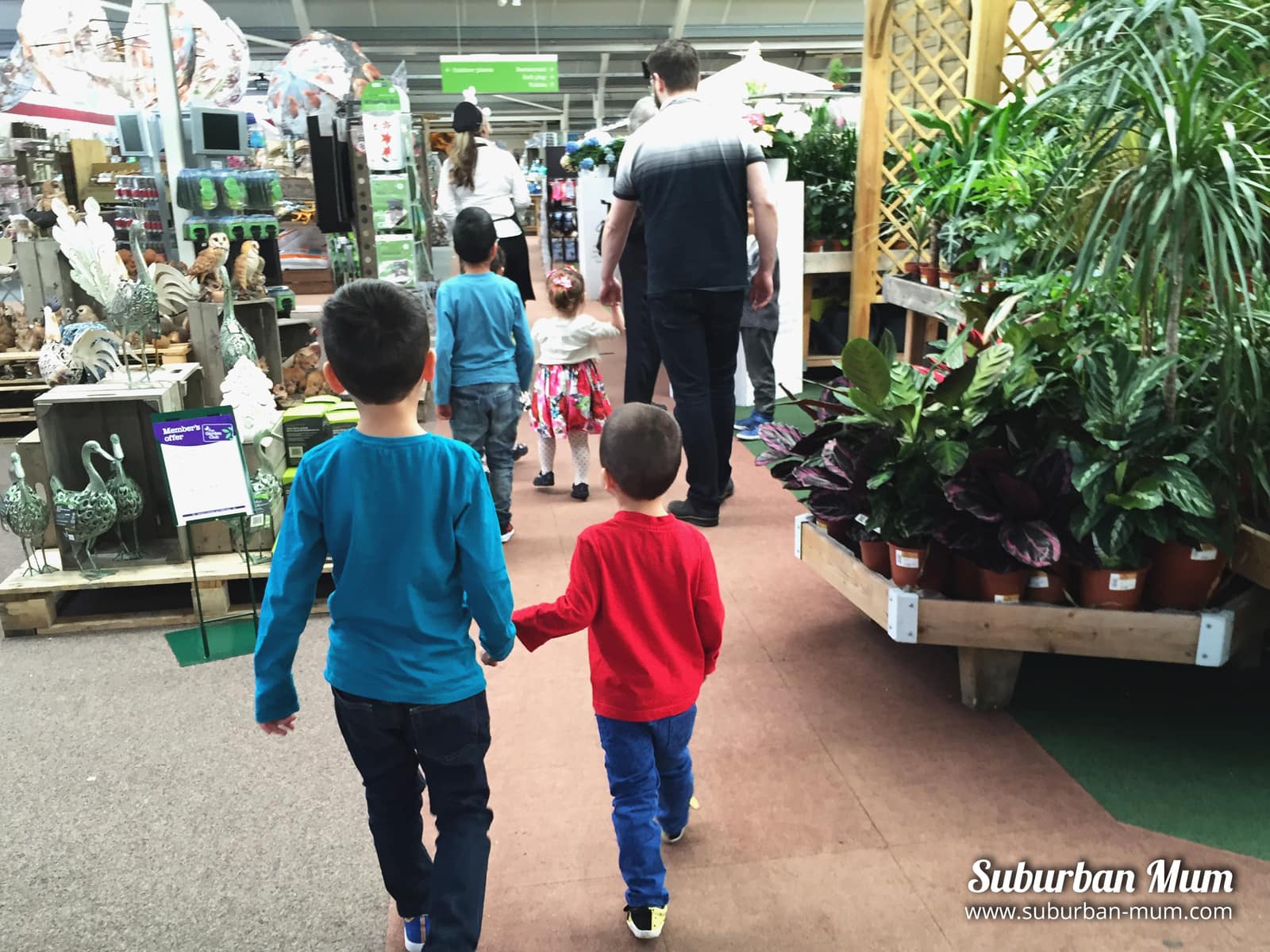 The children excitedly looked around for signs and of course eventually, they found Flopsy who gave them all a cuddly toy each at the end.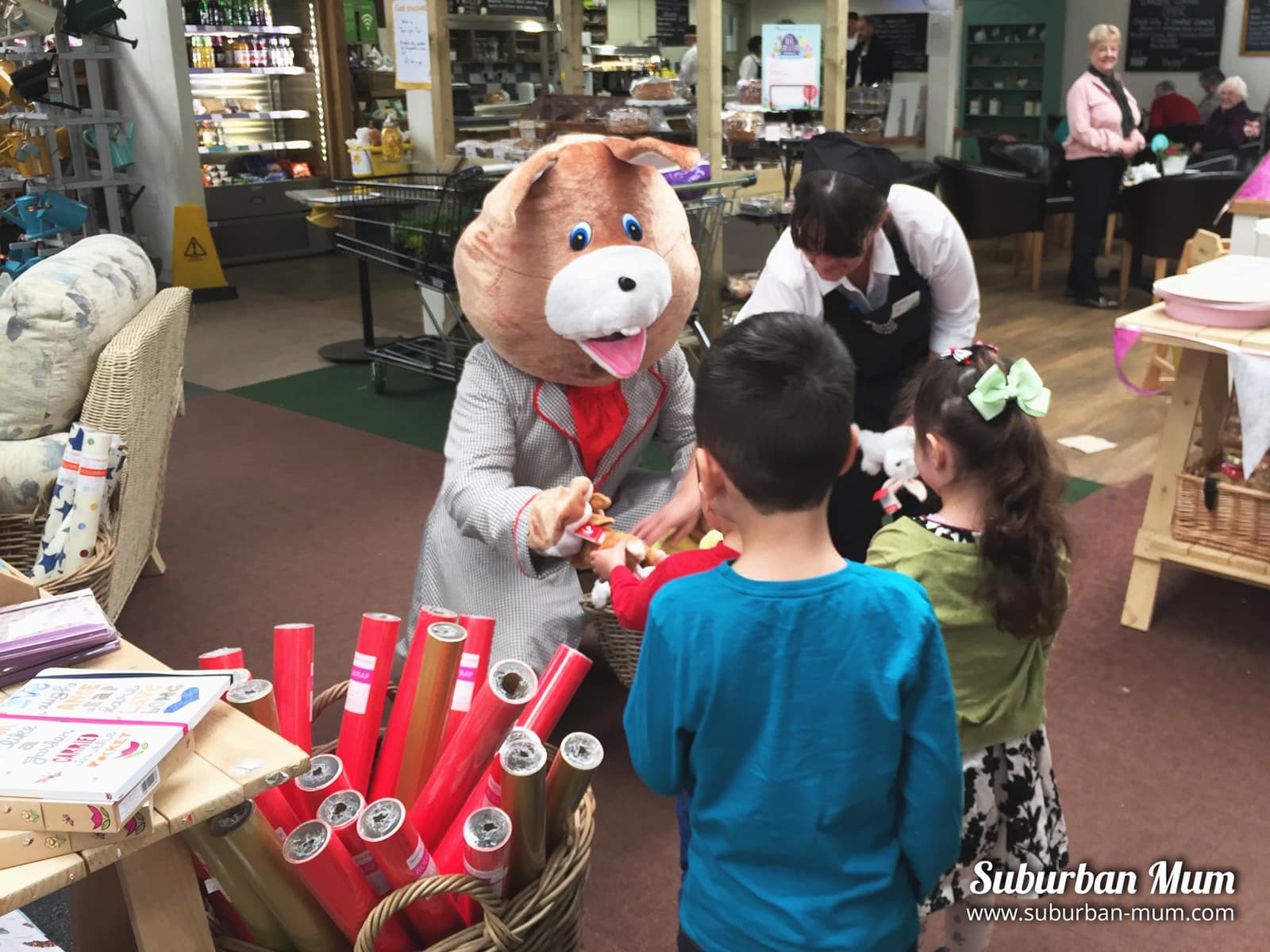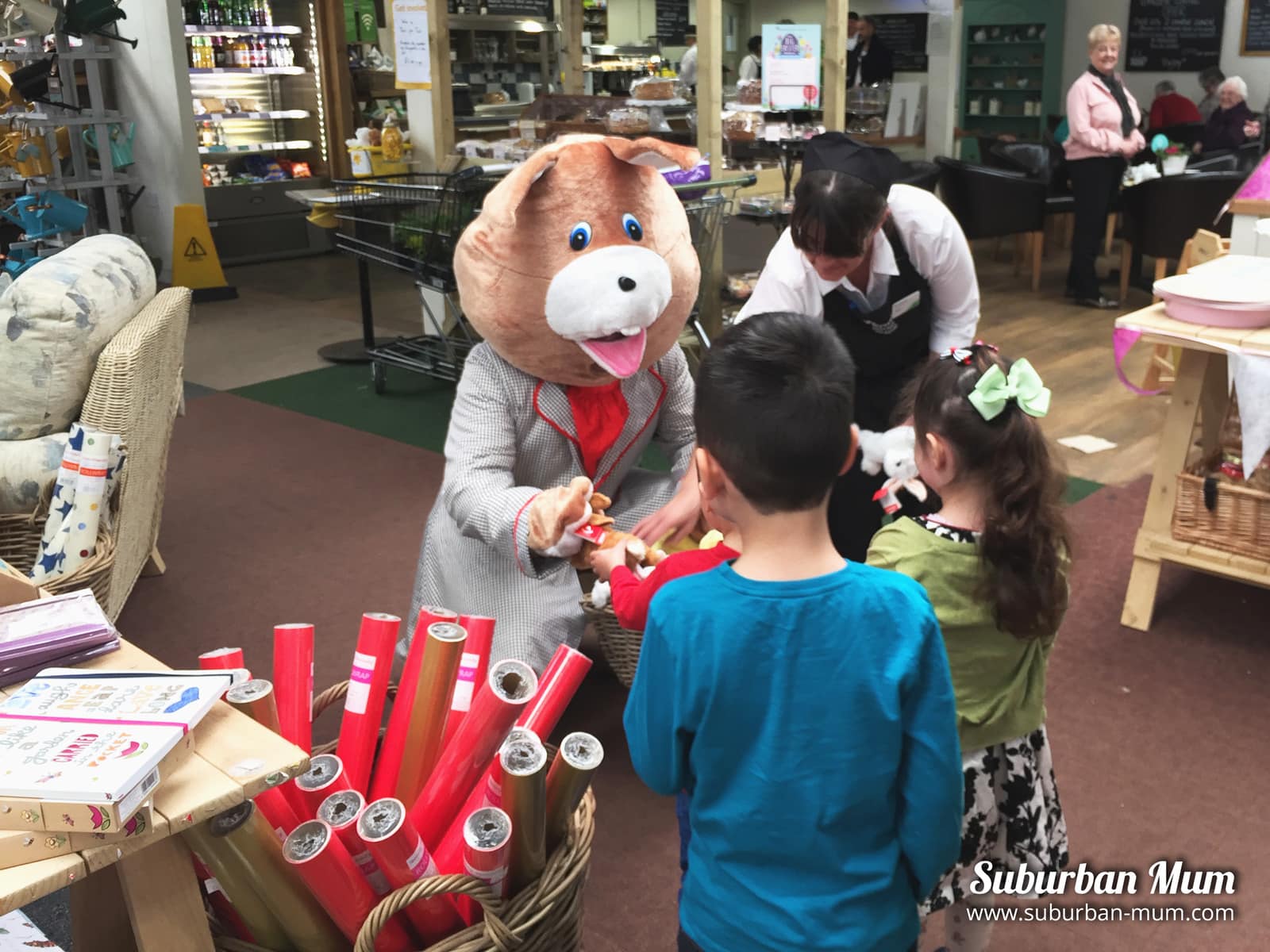 Overall, I think its great fun for children and there are lots of activities to keep the children entertained, it's just a shame the breakfast part was disorganised. I am quite surprised by this seeing as we'd already pre-ordered what we were having to eat.
Having said that I do feel it's good value for money as the boys had breakfast, got to take home decorated cookies, chocolate mini eggs and also a cuddly toy each.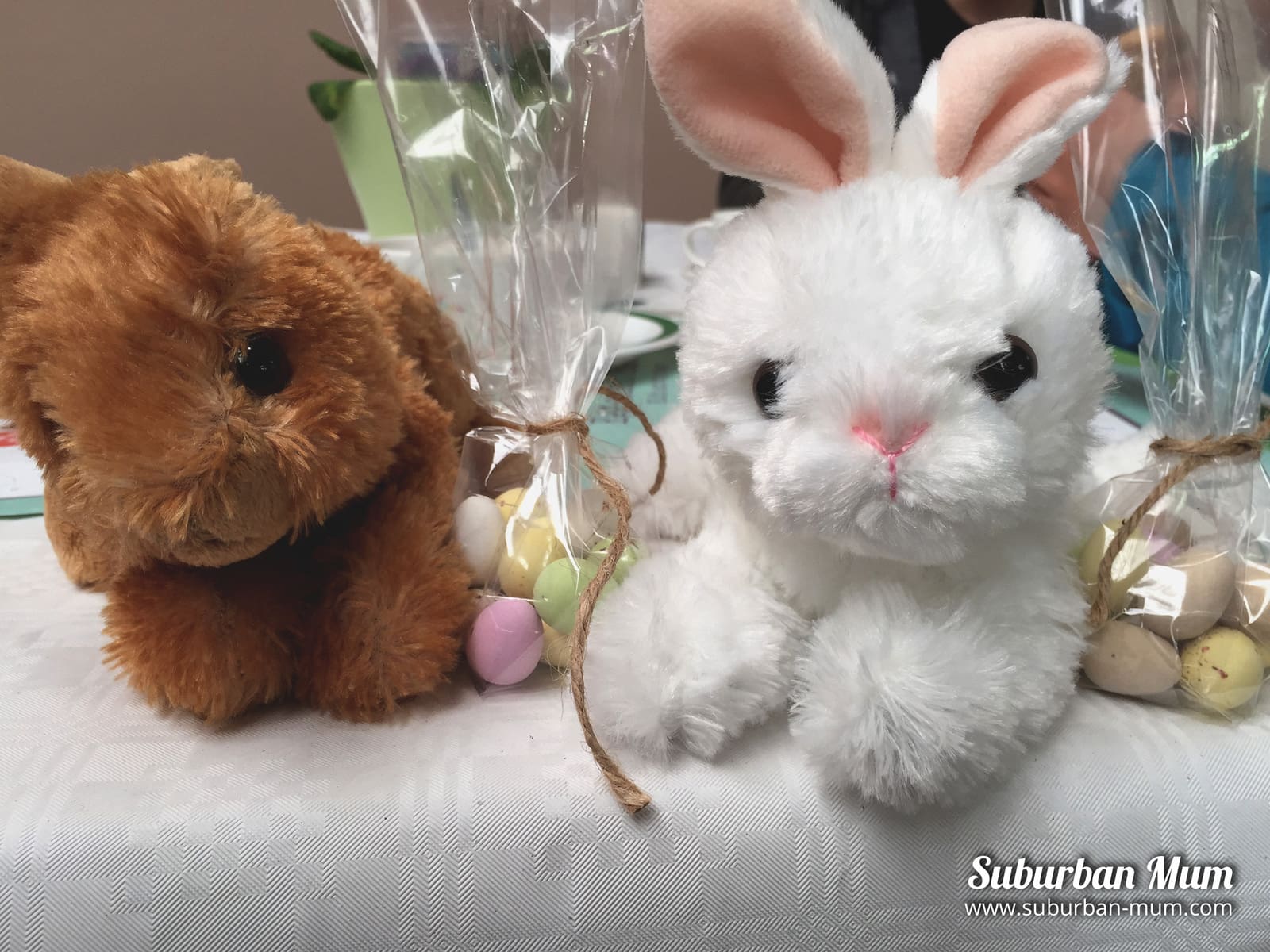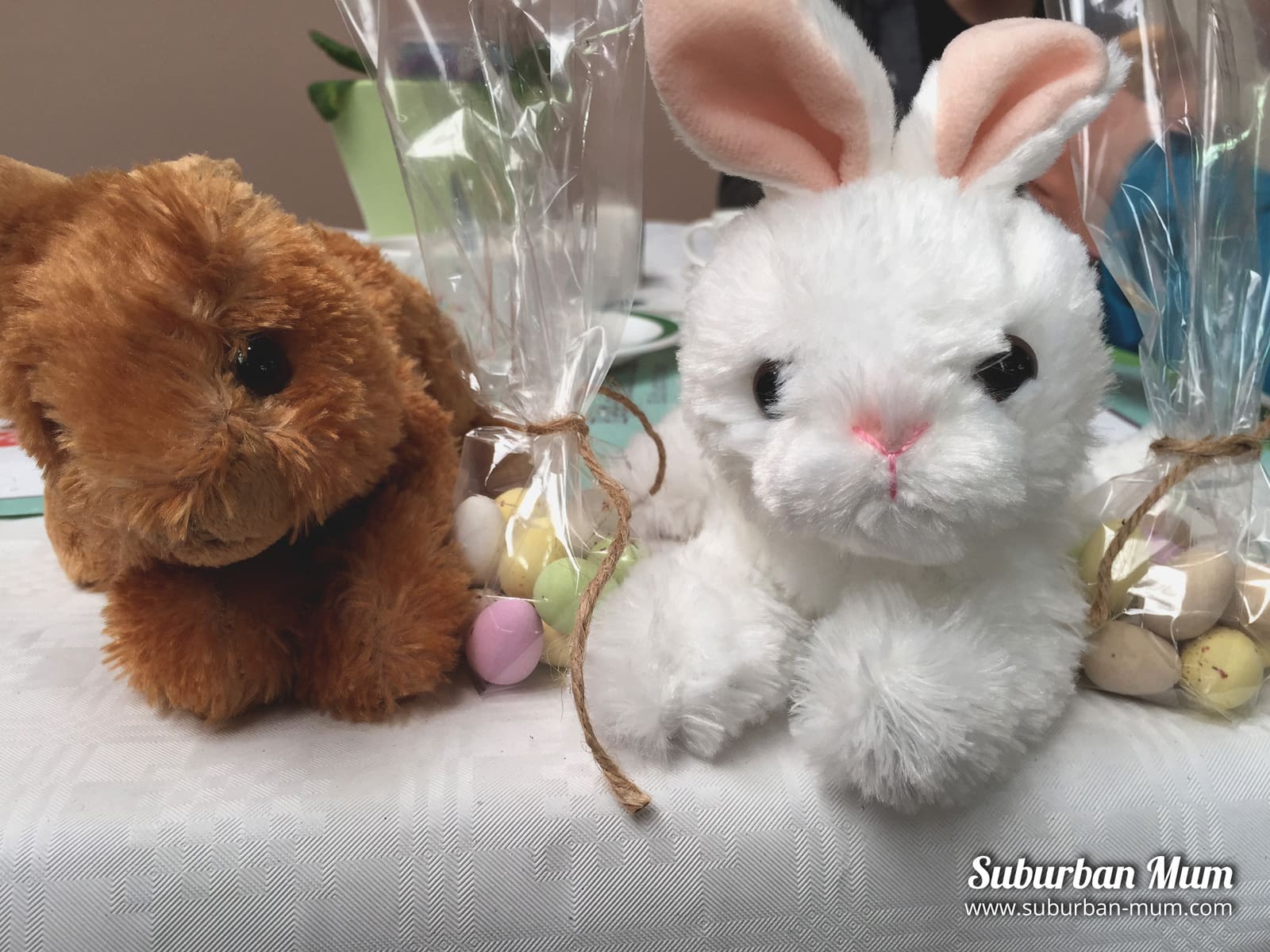 If you fancy taking your children to have Breakfast or Tea with the Easter Bunny you can check available time slots here. The event is on until Monday 28th March.
* We were invited to Wyvale Garden Centre for the purpose of this review. All thoughts and opinions are my own.