Children love using their imaginations. They can come up with the most amazing things and my boys are no different. They can spend hours drawing and at the moment one of the things they most like to do is design their own rollercoasters.
E was recently asked by Armstrong Supplies to put pen to paper to come up with some ideas on what his dream treehouse would look like. He got started right away and starting jotting down his ideas before drawing the ideas out.
When I think of treehouses, I think of a place to play, somewhere to hideout when you want your own privacy and somewhere you can invite friends round too.
E's treehouse design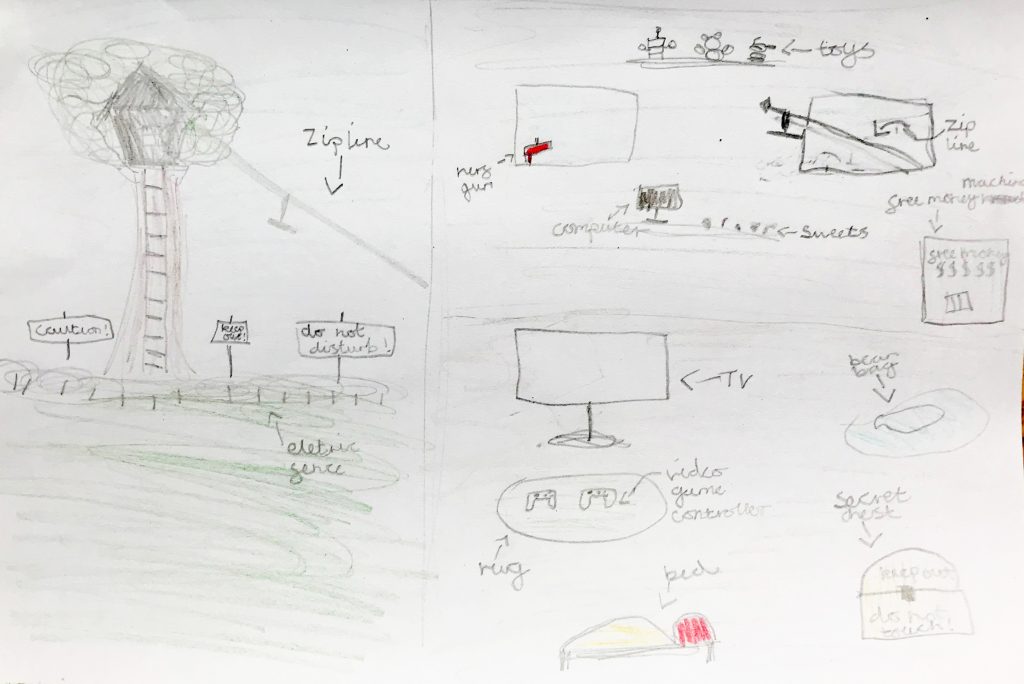 First and foremost, it's a space strictly for kids that you access via a ladder to go in and then a zip line to come out. The treehouse is surrounded by an electric fence with warning signs for adults to keep out. Inside, it's pretty much kid-heaven with a tv with video games, a computer, sweet and toys like Nerf. There's a bed, a bean bag and a secret treasure chest to store private items as well as a cash machine that dispenses out free money!
I love all the elements of E's design, he's chosen to have his favourite home comforts but with the added bonused of a cash machine that dispenses out free money. Now that, I would like for myself!
Once his drawing was complete, we sent it back to Armstrong who took his design and brought it to life by creating a digital 3D drawing of it.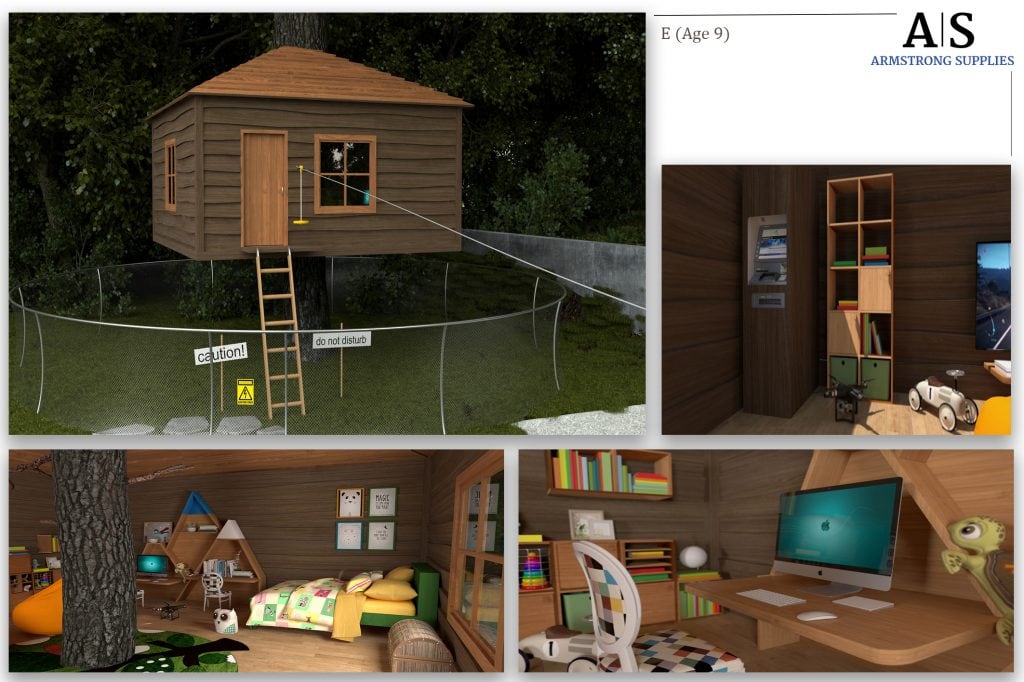 We were both really impressed with the results. If only we could really bring it to life for real. That would be pretty amazing right?
If you had to design your own dream treehouse – what would you have in it?