It's no secret that my boys are absolutely obsessed with trains so there was no way I could turn down the opportunity to review some products from BRIO.
We have been the biggest BRIO fans ever since my eldest E took an interest in trains when he was a toddler. BRIO are perhaps most well-known for their wooden trains (which we already own several of), but they also create good quality educational wooden toys too.
We were sent the Firefighter Set and the Firefighter Helicopter. It was tough trying to convince the boys to keep this track separate from the many others we have for the purpose of this review but we just about managed it!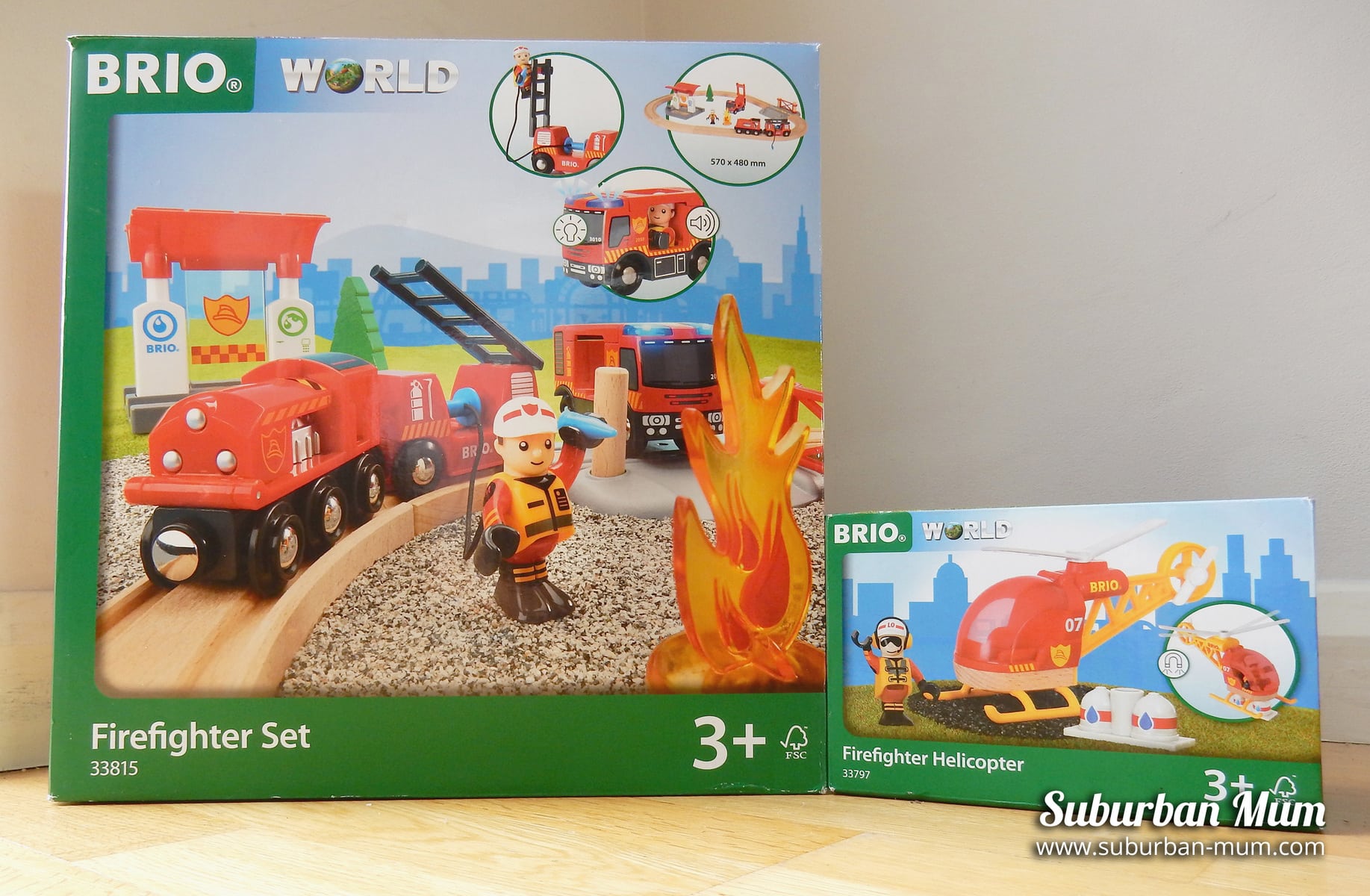 The Firefighter Set comes with 18 pieces and  includes:
Train Engine
Trailer
Fire Engine
Mini Station
Tree
Fire
Firefighter
Level Crossing
8 x Curved Tracks
2 x Straight Tracks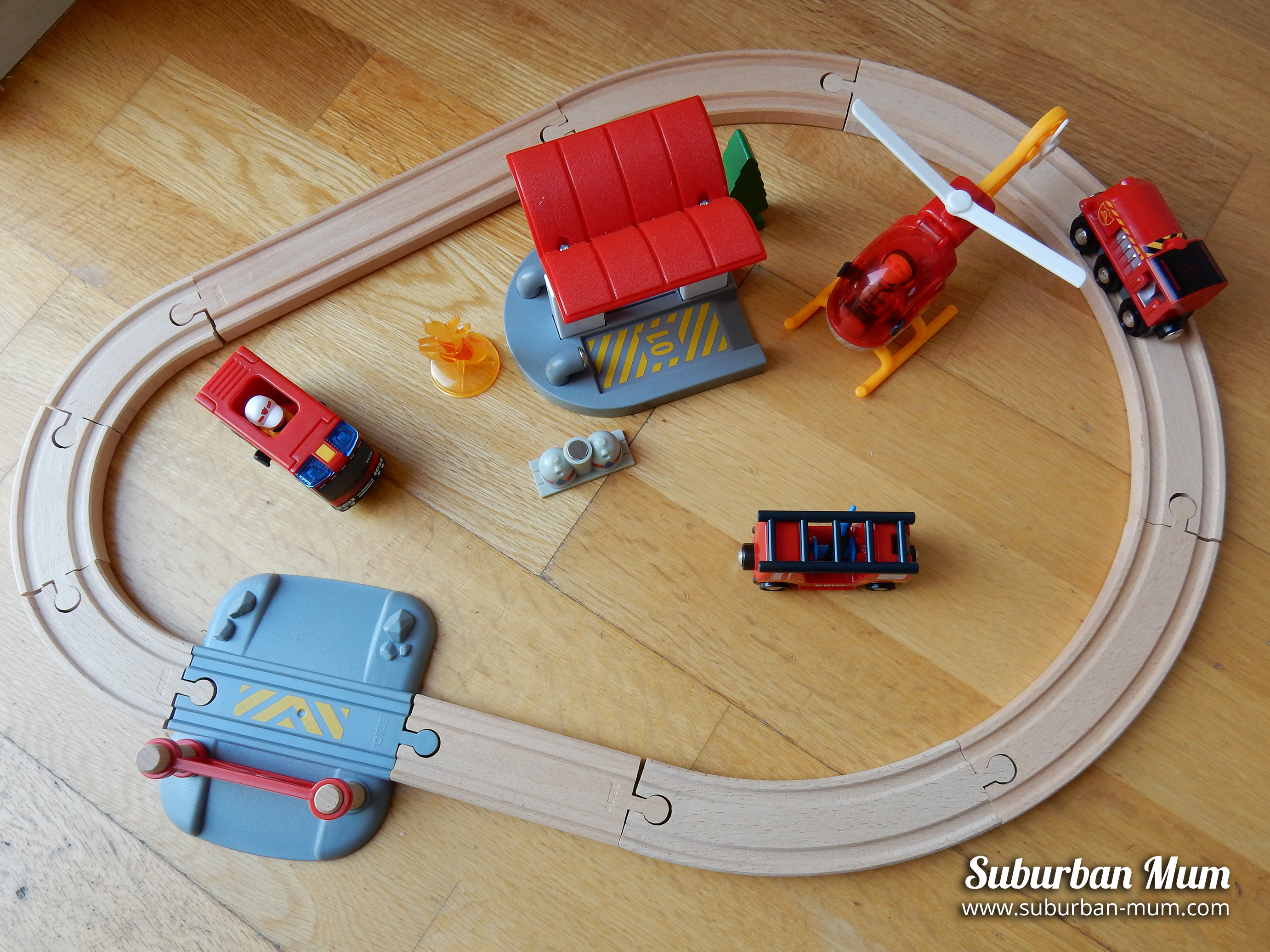 The Firefighter Helicopter includes:
Helicopter
Figure
Water Tank
The boys are no strangers to building train sets so they got stuck in straight away. The BRIO tracks are made from high-grade quality beech wood made from sustainable sources and are compatible with all other BRIO sets, as well as other train tracks too (We have a mix of ELC, IKEA and BRIO ones)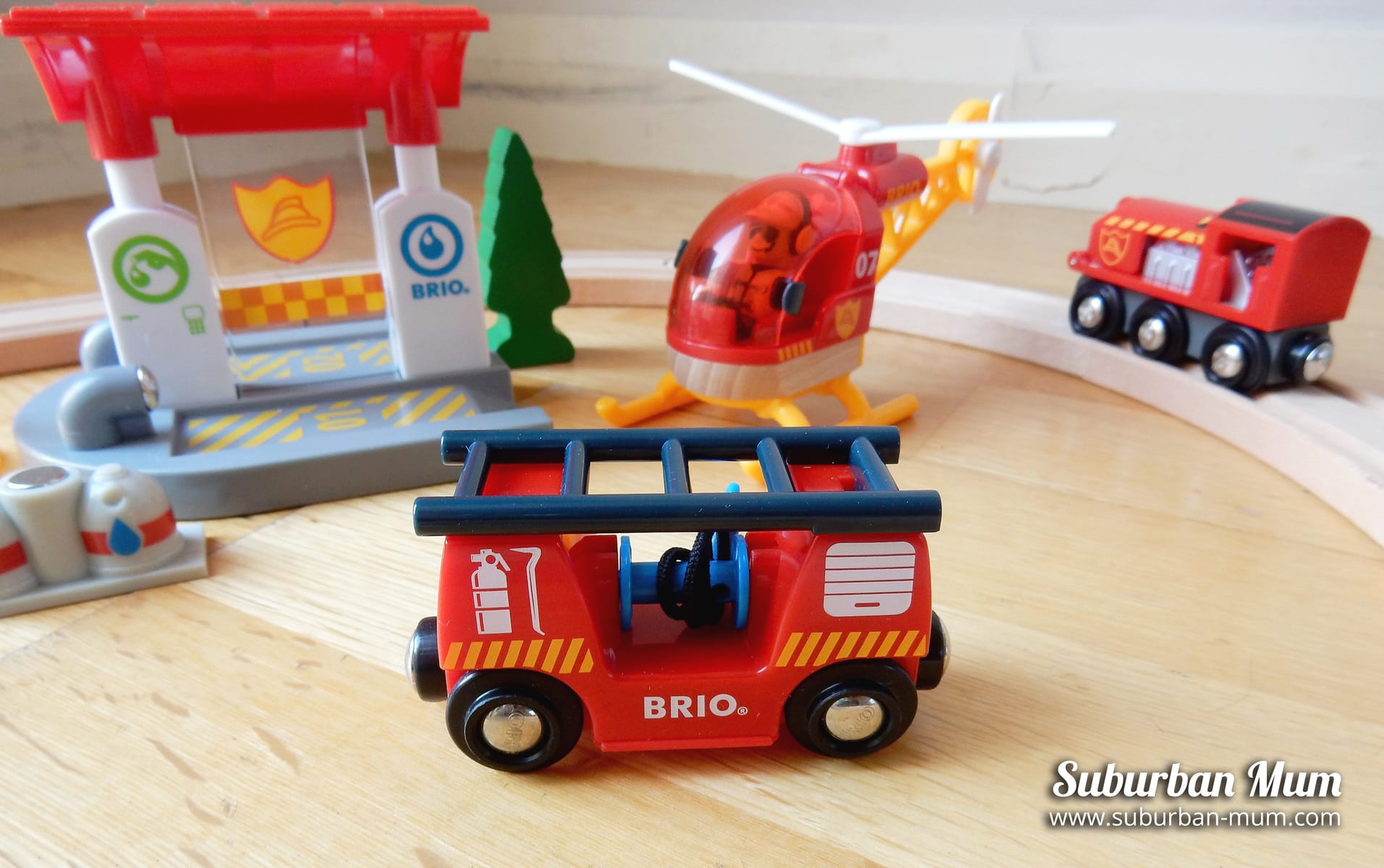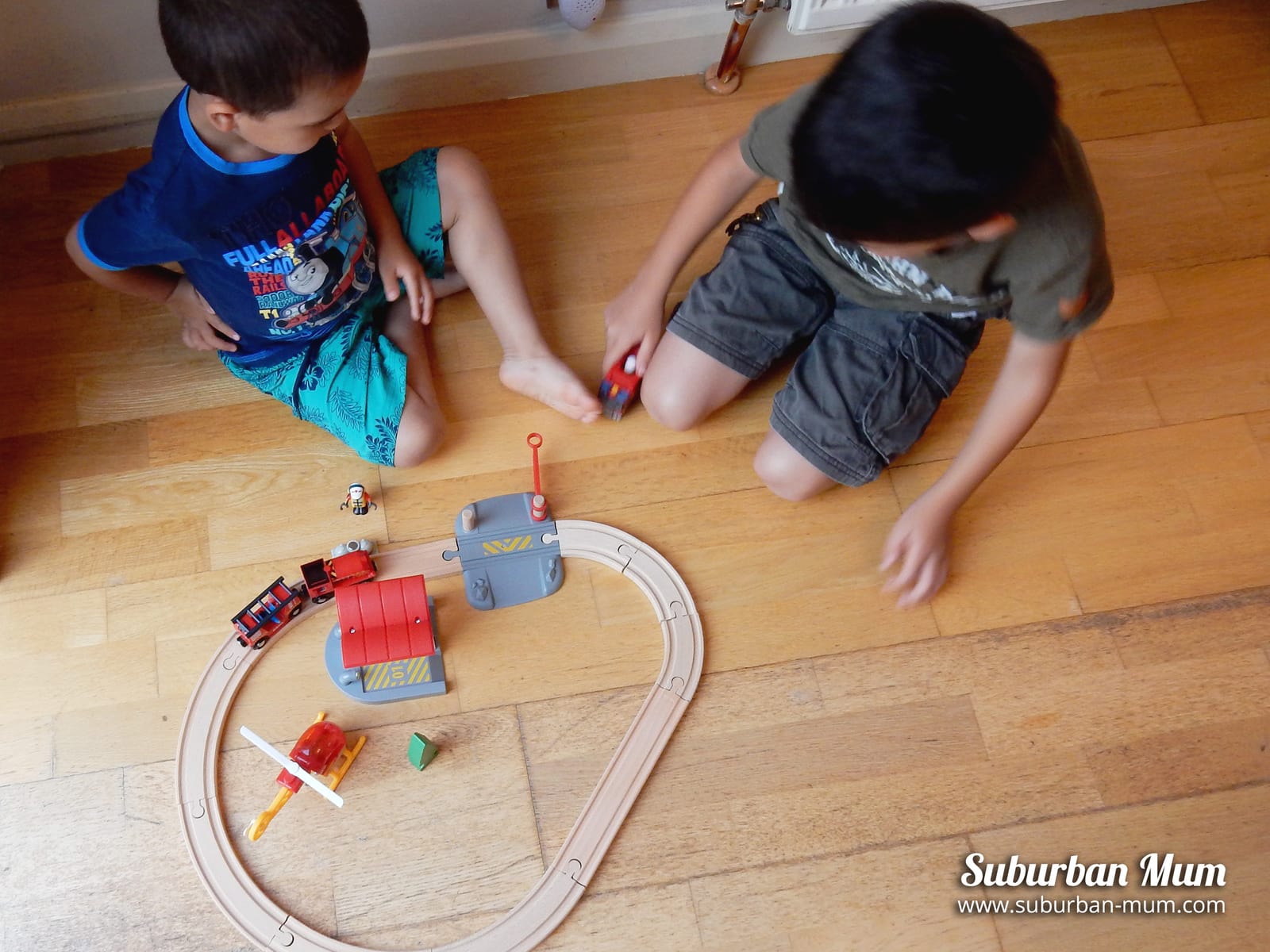 The Fire Engine's siren goes off and flashes when you press the button, the ladder extends on the train wagon and there is also an extendable hose so you can put fire out! The helicopter can also carry the water pumps with the use of magnets too.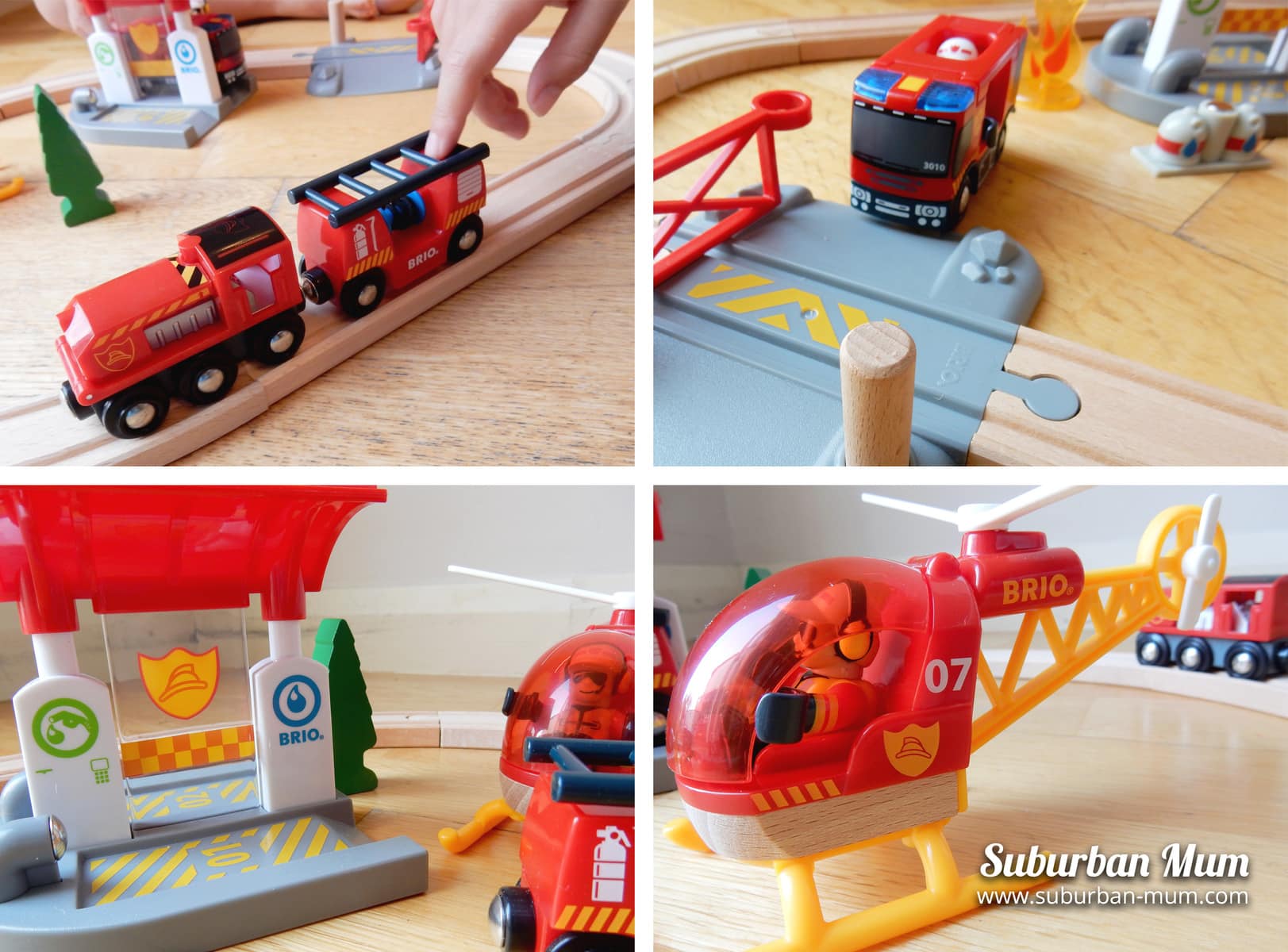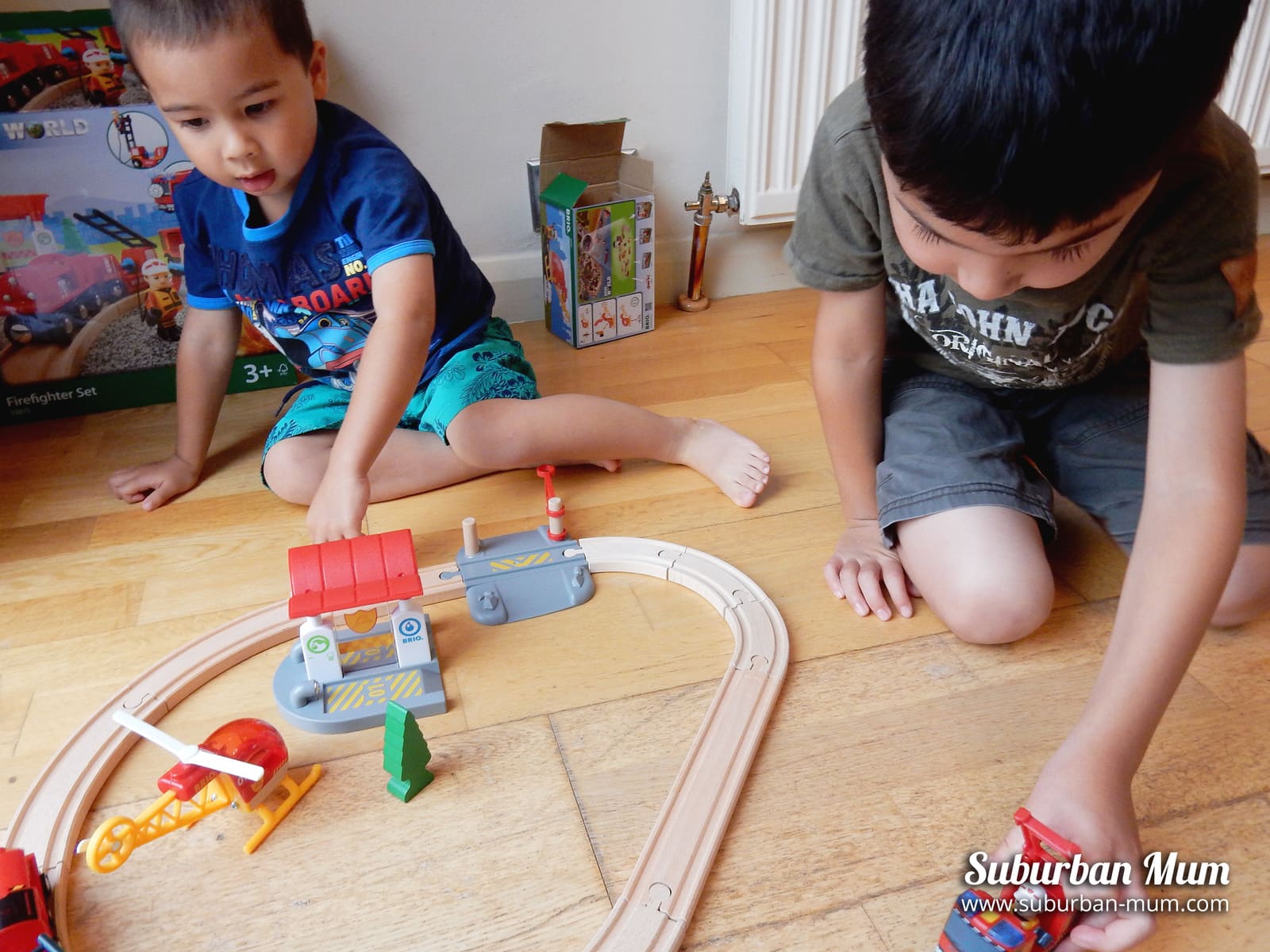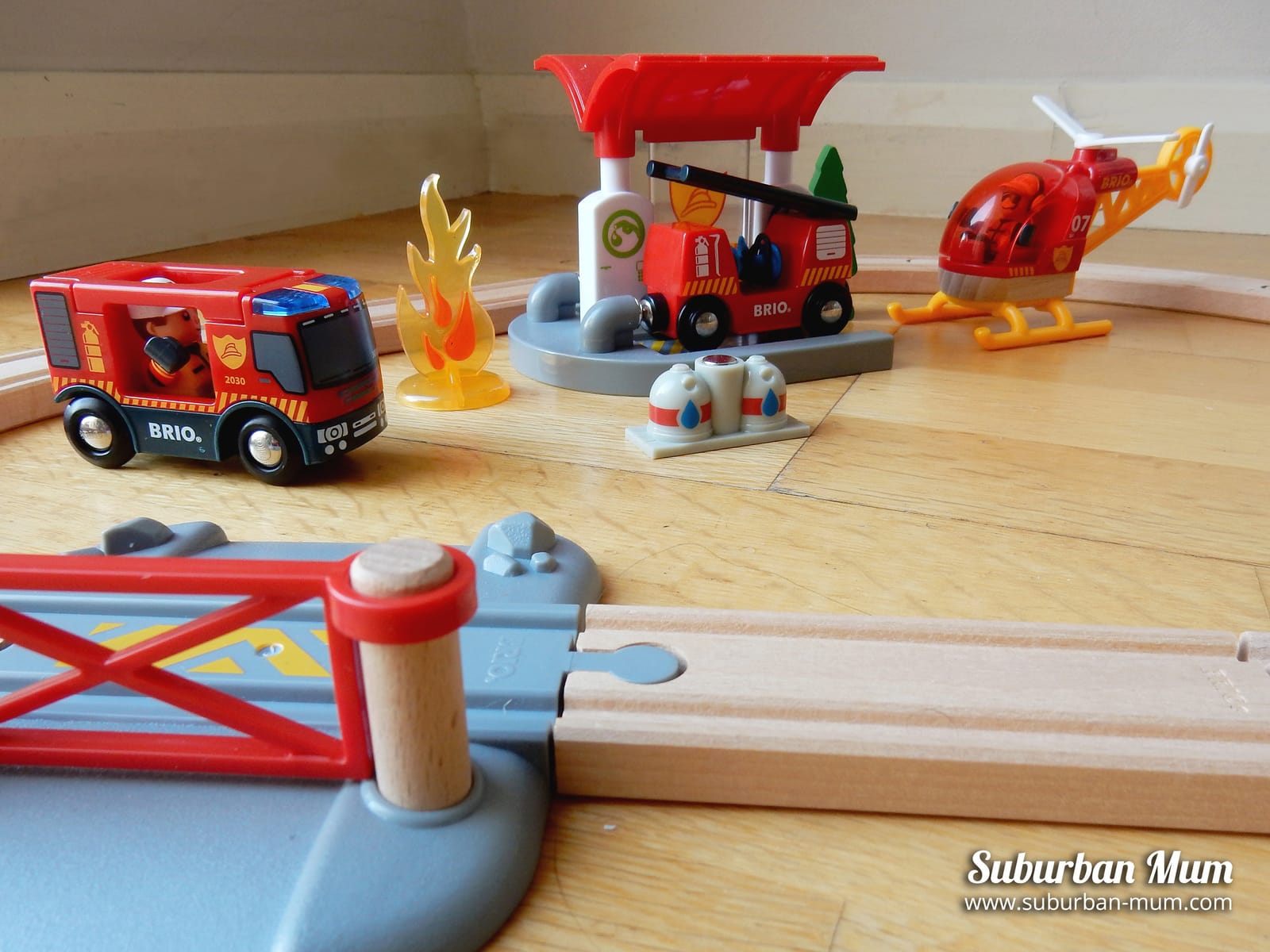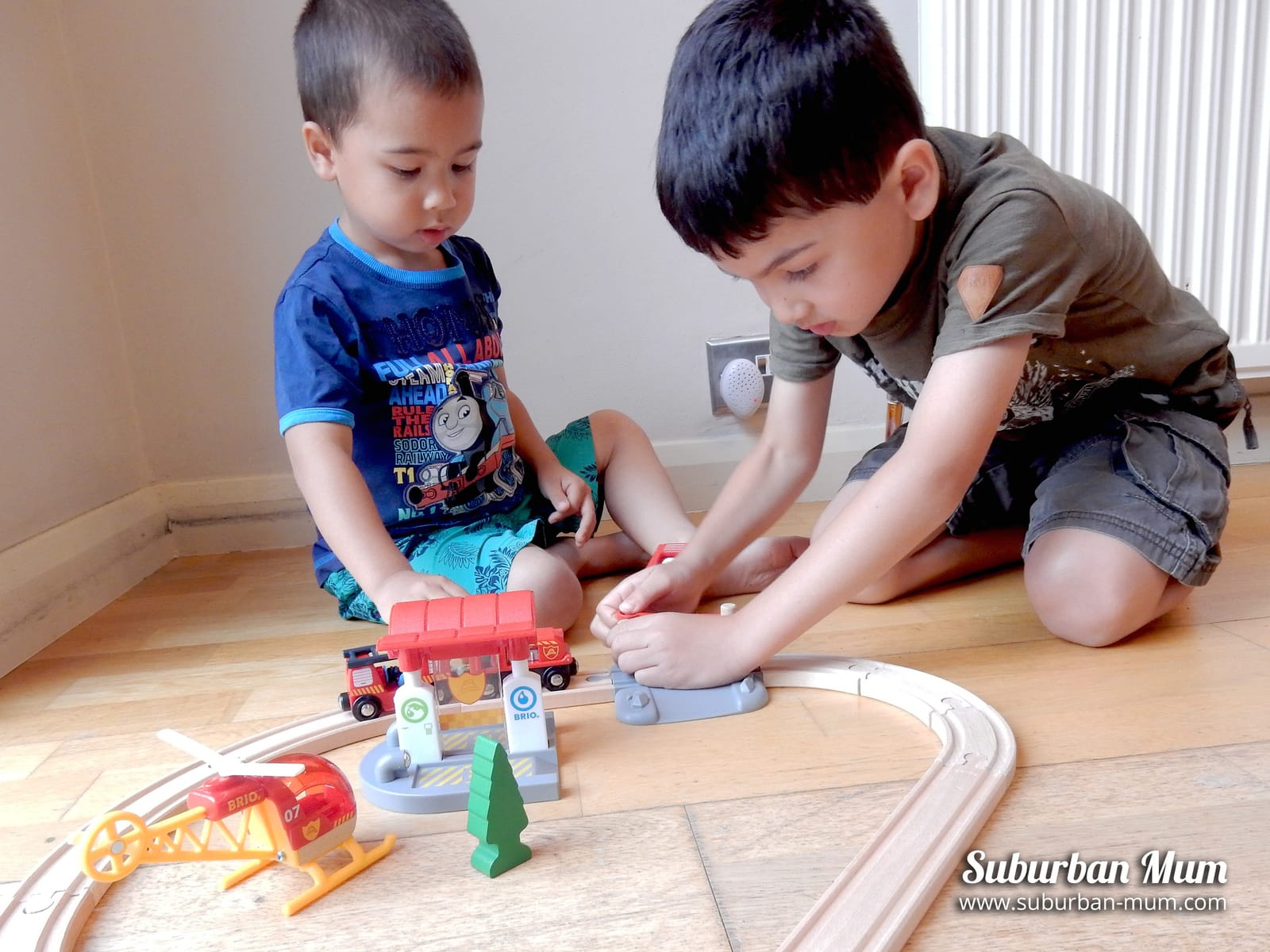 Check out the video we made below:
The boys loved setting up their own emergency fire situations and the set is fantastic for enabling them to get imaginative with their own fire scenarios. The BRIO Fire Rescue set really is a lovely little set which has added a new dimension to the way the boys play with their trains. E has already asked if he can add items from the Rescue range to his Christmas list!
The BRIO Firefighter Set has an RRP of £39.99 and the Firefighter Helicopter has an RPP of £11.99 and are currently available in all good toy stores.
*We received the BRIO Firefighter Set for the purpose of this review. All opinions are honest and my own.