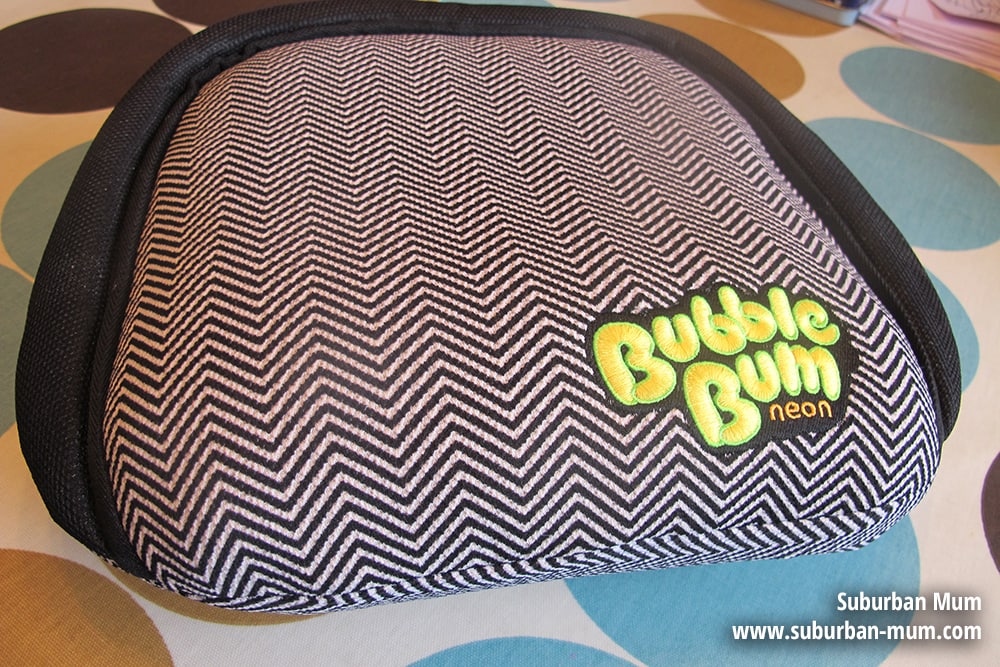 It was a horrible rainy wet Friday afternoon, and I was dreading the school run. Just the thought of having to wrap M up in all his layers and then haul the buggy to pick E made me fill with dread. Usually, I wouldn't think twice about taking the car, but that Friday E had a friend over after school whom I was also picking up. Taking the car wouldn't have been an option at all as we only have two car seats luckily I remembered that we were sent the BubbleBum car seat the week before to review so this was a perfect opportunity for me to test it out.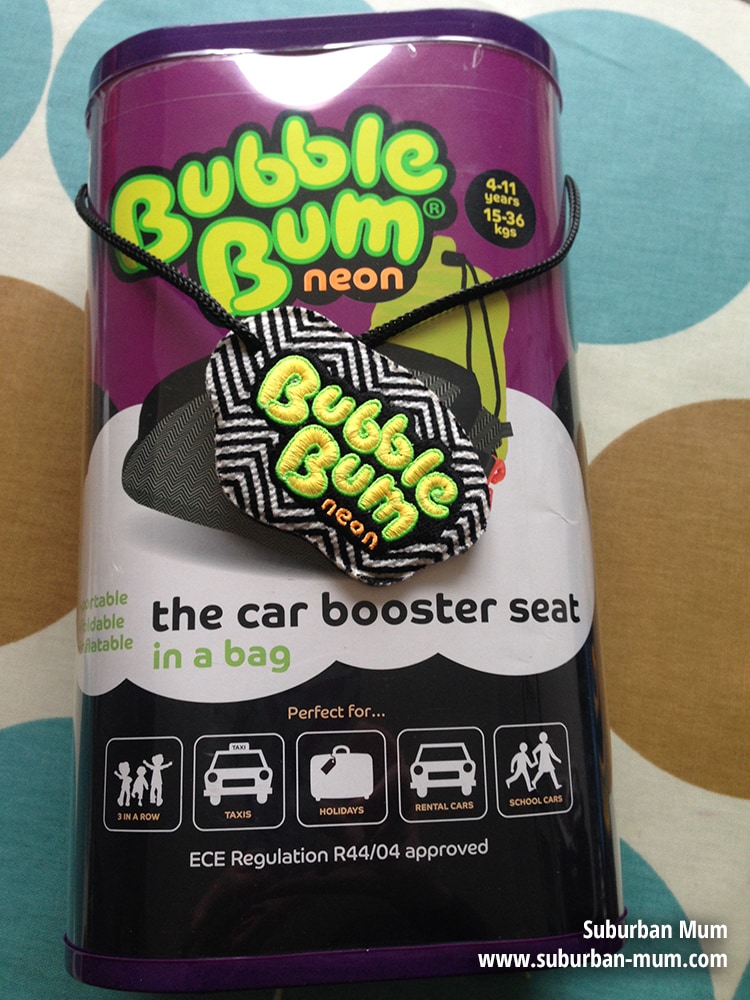 First impressions
The BubbleBum car seat is an inflatable and deflatable portable car booster seat for kids aged 4-11 weighing 15-36kgs designed for use with a standard 3 point adult seat belt.
When the BubbleBum car seat first arrived I thought it would take a while to blow it up, so I was delighted to find that it only took 2-3 puffs before it was fully inflated. The last time I had to transport three children in the back of my car, not only did I have to borrow an extra car seat I also struggled with locating the seatbelt points as the car seats were too wide. However, BubbleBums lightweight (only 0.5 kilograms) and compact size meant that you could easily have this stored in the back of your car as a spare and its narrow design allows you to easily fit three car seats in the back of your car.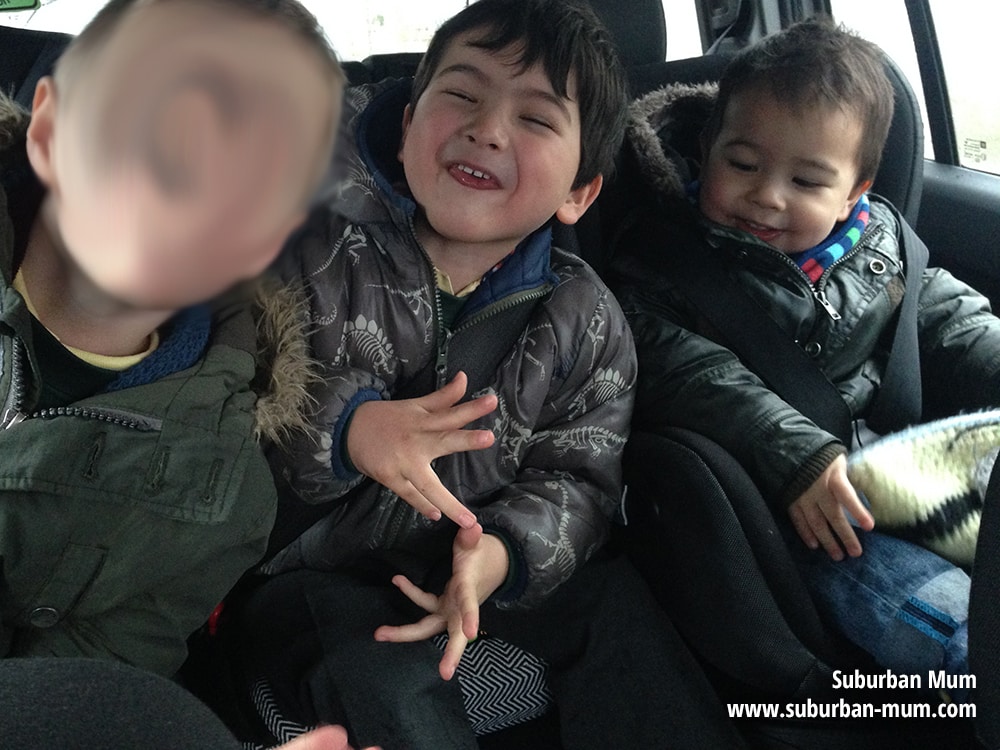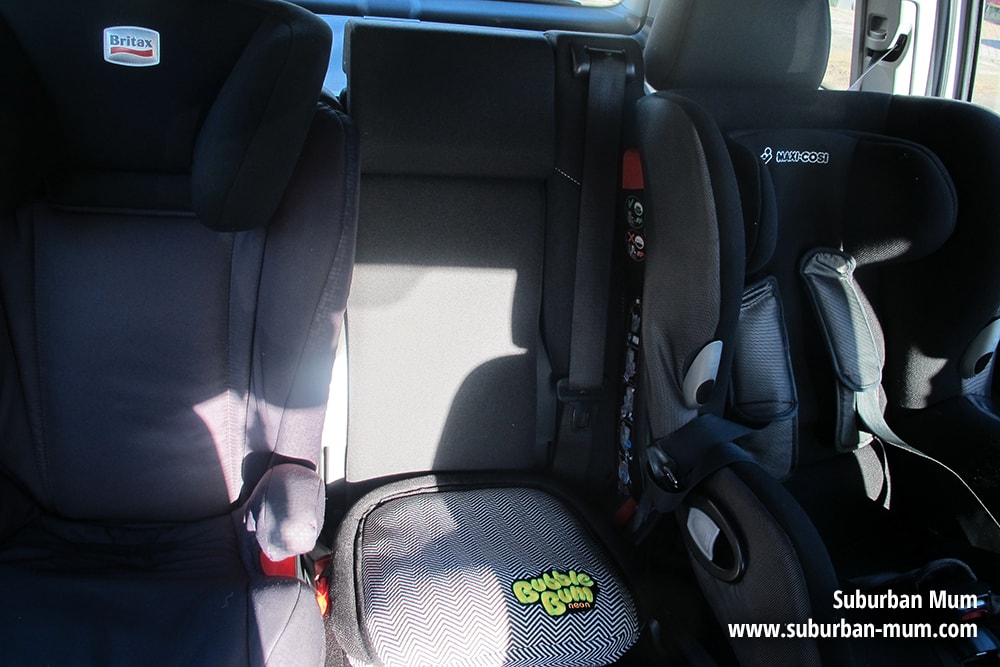 Verdict
I found the Bubblebum car seat handy and convenient to have as a spare, and I can see how great this would be for use on holiday. I love the fact that it is so easily inflatable and deflatable and doesn't take up much space. It's no surprise that they were recently awarded Gold at the National Parenting Publications. I know that I will be using this regularly to transport E's school friends to and from playdates!
Where to buy
The BubbleBum car seat retails at £29.99 and is available to buy at Halfords, John Lewis, Tesco, Boots, Argos, Heatons, Kiddicare and Amazon.co.uk
You might also like: