E LOVES drawing – he spends a lot of his time at home asking if he can draw or colour in – which if you'd asked me about a year ago I would never have believed. The boy never used to sit still and now he can literally spend hours on drawing. I have so many drawing pads with his precious art work I don't know what to do with them!
When the opportunity came up to review some T-Shirt Design Kits I knew I'd be onto a winner.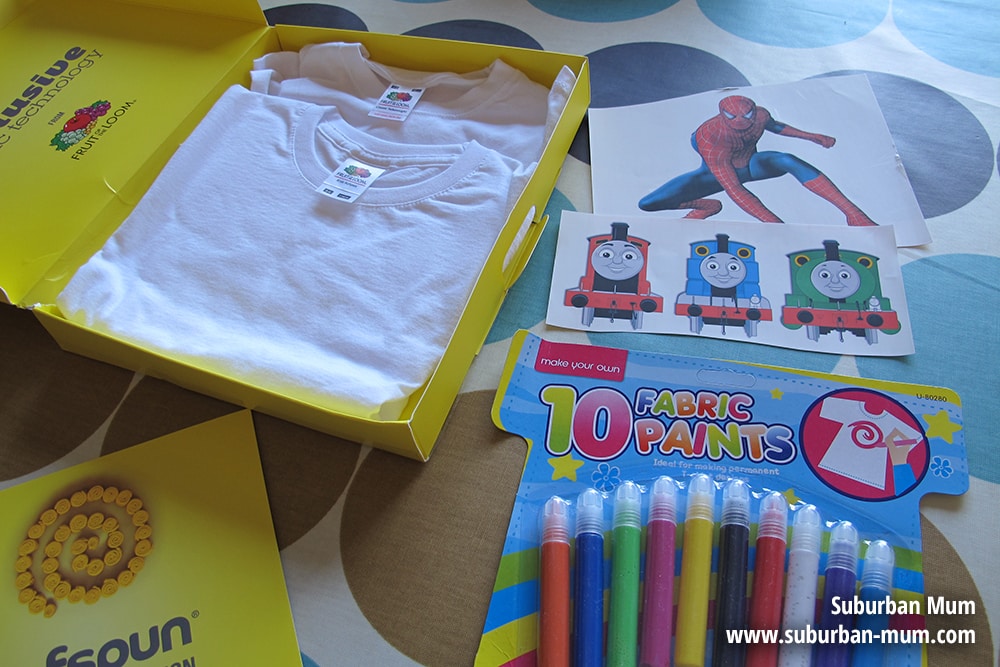 The package
There was a Fruit of the Loom t-shirt for each of my boys along with some fabric paint pens. It was the perfect activity for a lazy Sunday morning.
We were also provided with a couple of transfers for each t-shirt. Spiderman for E and Thomas for M. Once I'd transferred them onto the t-shirt under the watchful and impatient eyes of E we were ready for painting fun!
The fabric pens
E was really excited about using these but he did find them a little difficult to use and to get the correct flow of paint coming out of the pens. He was a little precious about being precise in what he wanted to do (something he does alot when something he is drawing goes wrong) but once he got passed that he really got stuck in and I showed him how to do shapes and colour them in.
T-Shirt Designing
M really enjoyed having a go too and but as you can see from the photo below he didn't do much designing he just enjoyed squeezing the paint!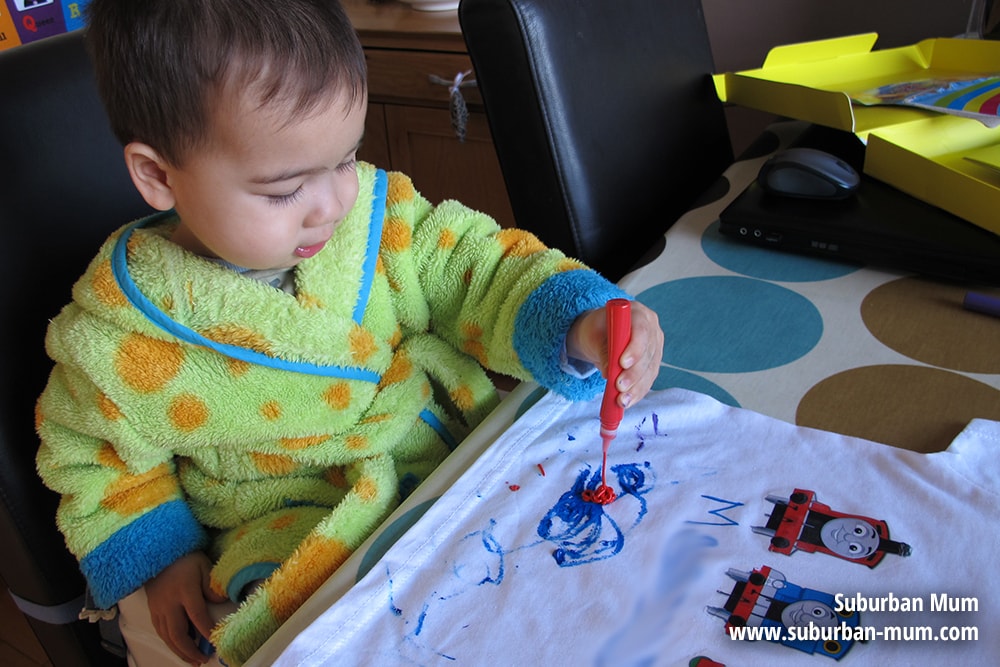 The results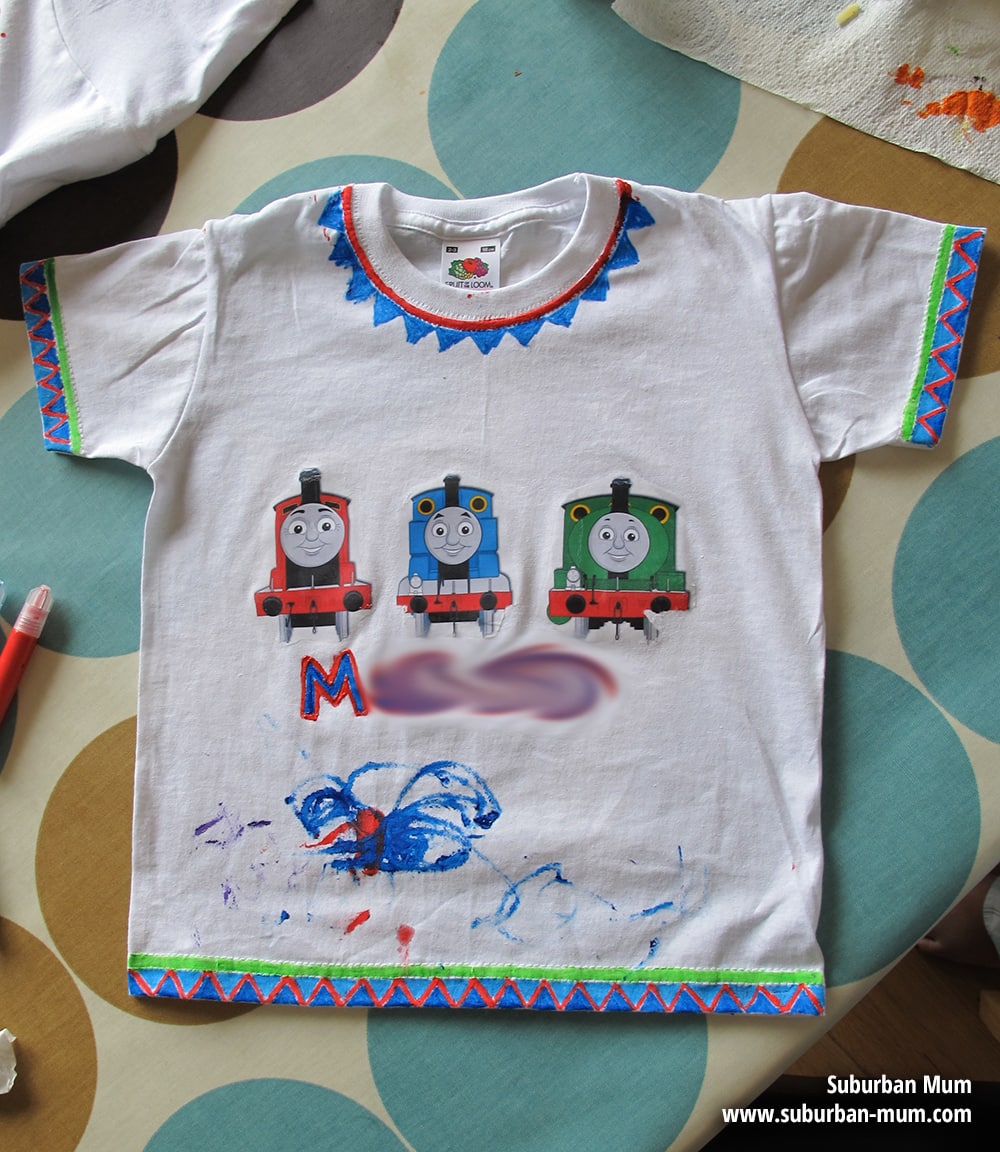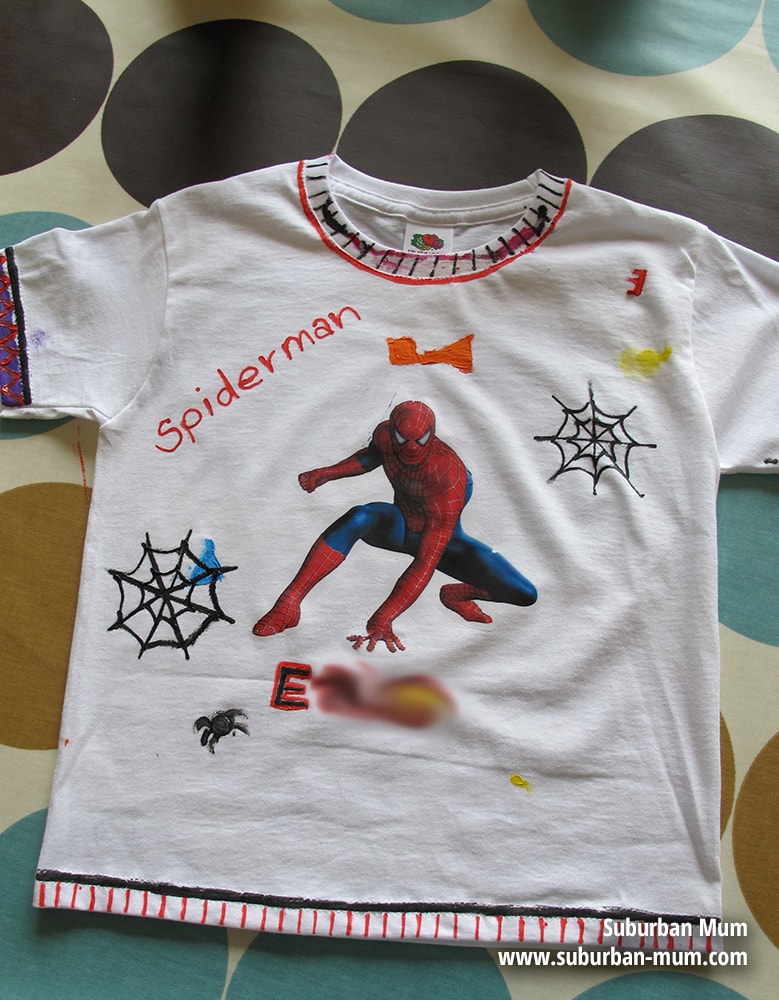 Verdict
A great activity that was a little bit different to the norm, its definitely something the boys would want to do again. The T-Shirt Design Kits are priced at just under £6 per t-shirt and come with your choice of transfer. buytshirtsonline also sell a huge range of t-shirts and clothing not just for children but across the board.
You might also like: