The boys love playing games and I particularly like it when they play educational games because there is no better way to learn right?
The Cartamundi Fundels, are educational card games that are currently available in four different games. They are Maths, Languages and two conceptual thinking games.
We were recently sent a language premium game and a standard Maths game to review.
The Writing Letters language premium game is suited for children aged 5+. Although M is 4, he is due to be starting Reception in September and has recently started writing some of the letters to his name. This was great in helping him practice recognising and writing his letters.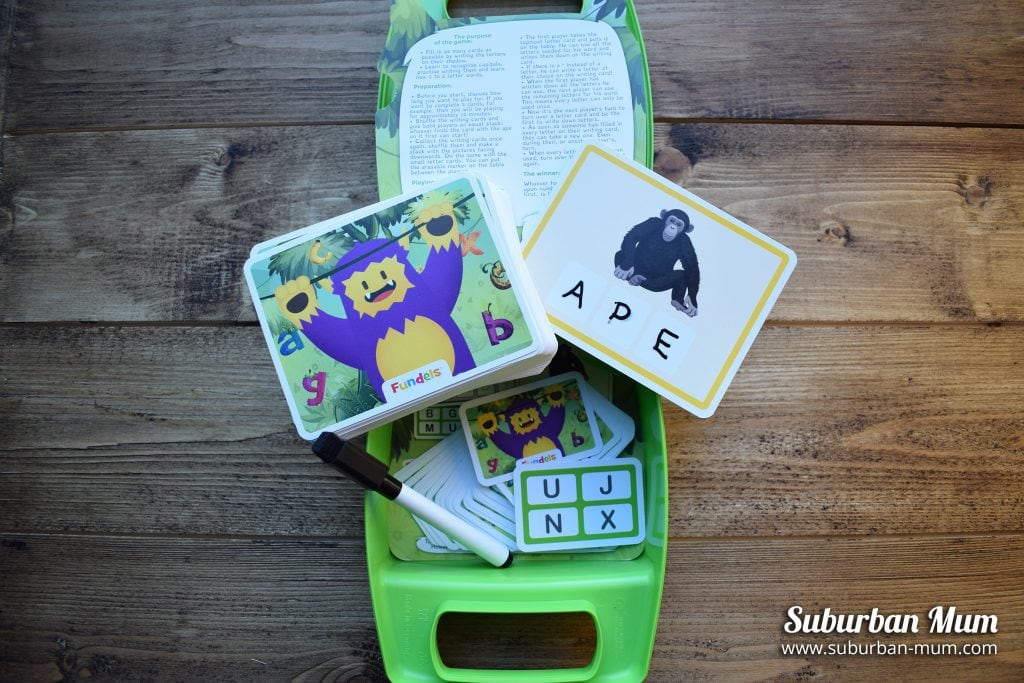 The pack comes with a fun carry case and inside contains two sets of wipeable cards, a pen and the instructions. The aim of the game is to compete and see who can complete their big writing cards first by taking it in turns to draw small letter cards and writing any letters from the small letters cards to the big ones. Although M struggles to play this game at the moment, I can see it being a really great game for both boys to play once M has gotten to grips more with his letter formations.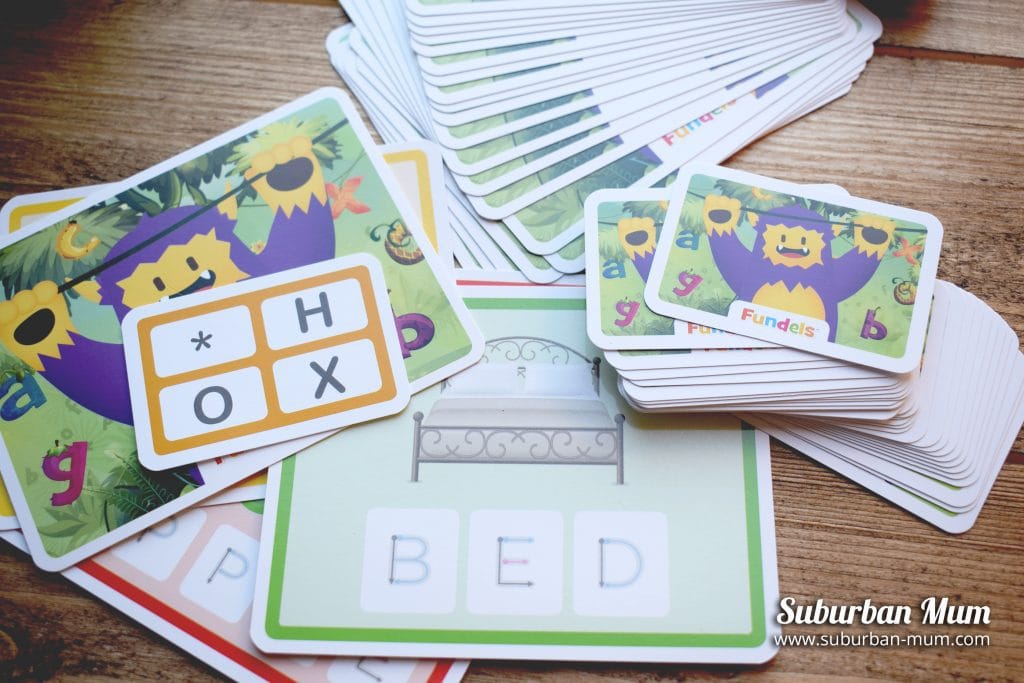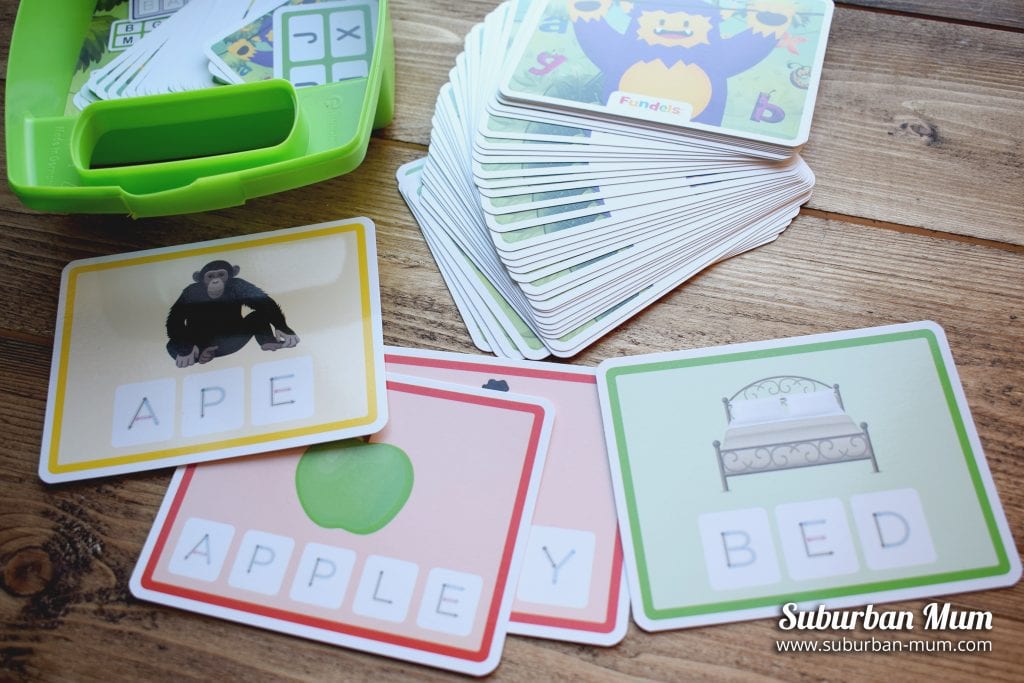 The second Fundels game we were sent was a standard game simply named Multiplication. This game is suited to children aged 6+ and comes in a deck of cards. I was pleased we were sent these as they were perfect for E. He has been practising his times tables for a while now and these definitely helped him visualise the sums better.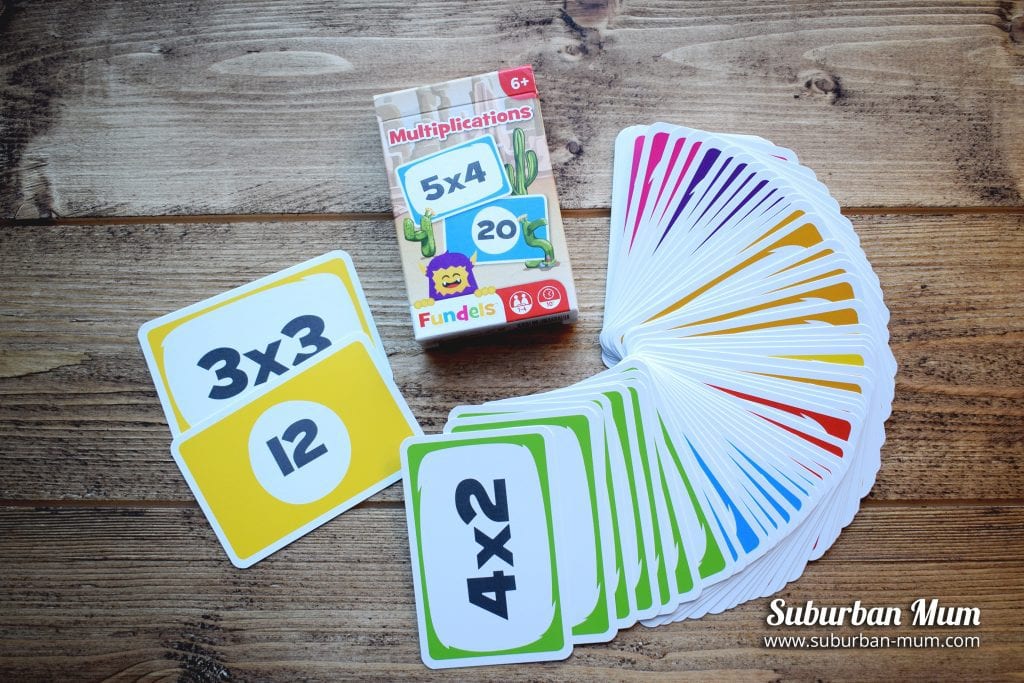 The Cartamundi Fundels are great fun and I really love the fact that they are aligned with the UK National Curriculum too.
The Premium game is priced at a very reasonable £9.99 and the standard game at £3.99 and they can be purchased from WHSmith, Tescos and John Lewis.
*We were sent these two Cartamundi Fundels games in return for this review.
You might also like: