We were very lucky to be invited to Thomas' VIP 70th Birthday last weekend. It's hard to believe that he has been around for 70 years! I remember watching the TV series in my childhood and for me, nothing beats the original theme tune either.
Thomas & Friends™ has been a hit in our house ever since E was old enough to walk and talk and regularly on rainy days we have train tracks built that go around the whole of our downstairs or shouts of "Watch Thonas! Watch Thonas!" from M or we have the whole Thomas & Friends™ book collection tipped out so they can find their favourites ('Arry and Bert for E and Emily for M)
When I told my boys we were off to celebrate Thomas' birthday they were beyond excited. The party was being held at The British Museum so the boys happily enjoyed their train and underground ride into London.
On arrival
We saw a life size model of Thomas himself and we got to have photos taken with The Fat Controller.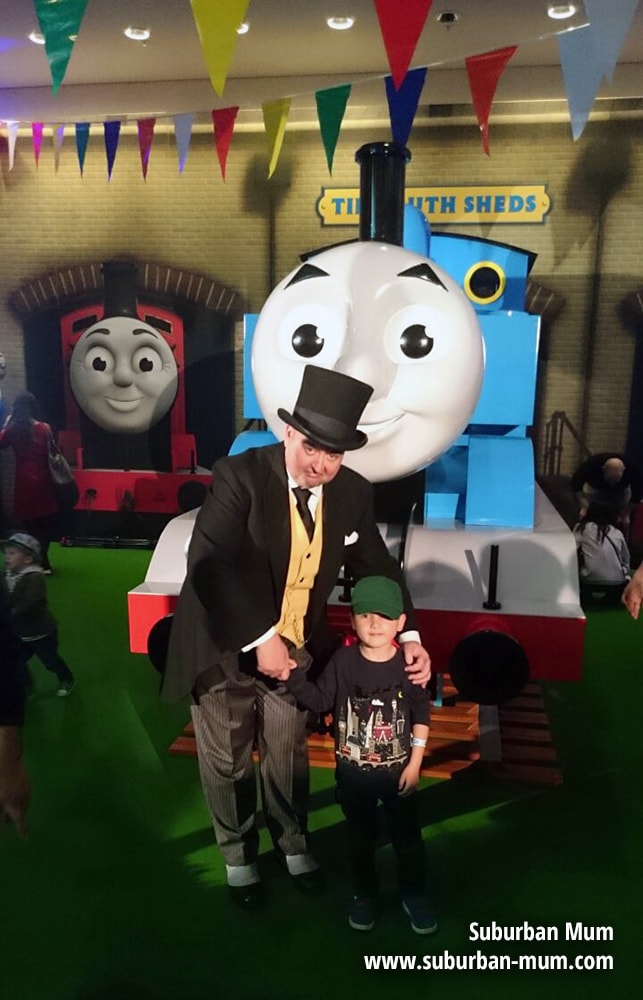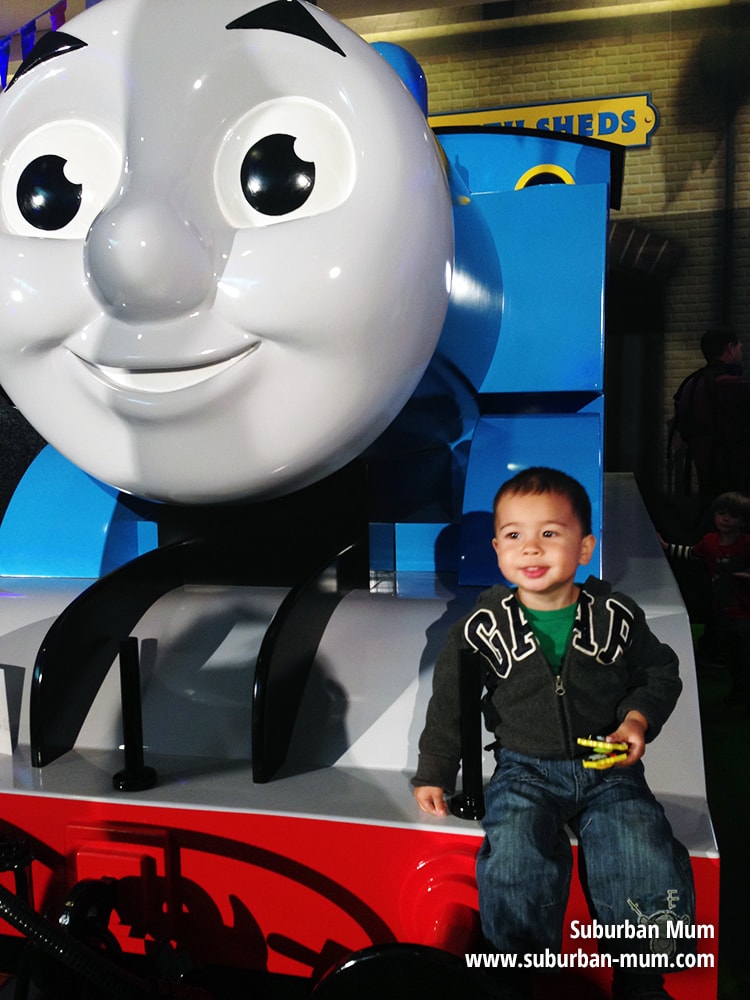 Activities & Entertainment
There were a variety of activities and entertainment for guests to enjoy. These included face painting, a card making table, a theatre are where you could watch episodes of Thomas & Friends™ and a story teller who got the kiddies involved in re-telling Thomas stories. There were also lots of Thomas themed toys such as ride-ons, books, magazines and puzzles. The boys were in absolute Thomas heaven!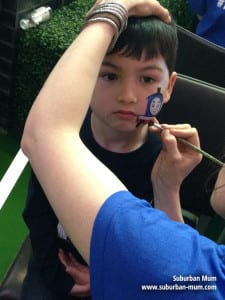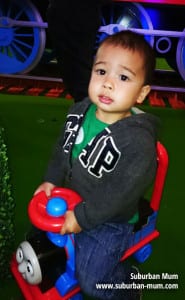 When the amazing Thomas birthday cake was wheeled out whilst we sang Happy Birthday everyone was in awe!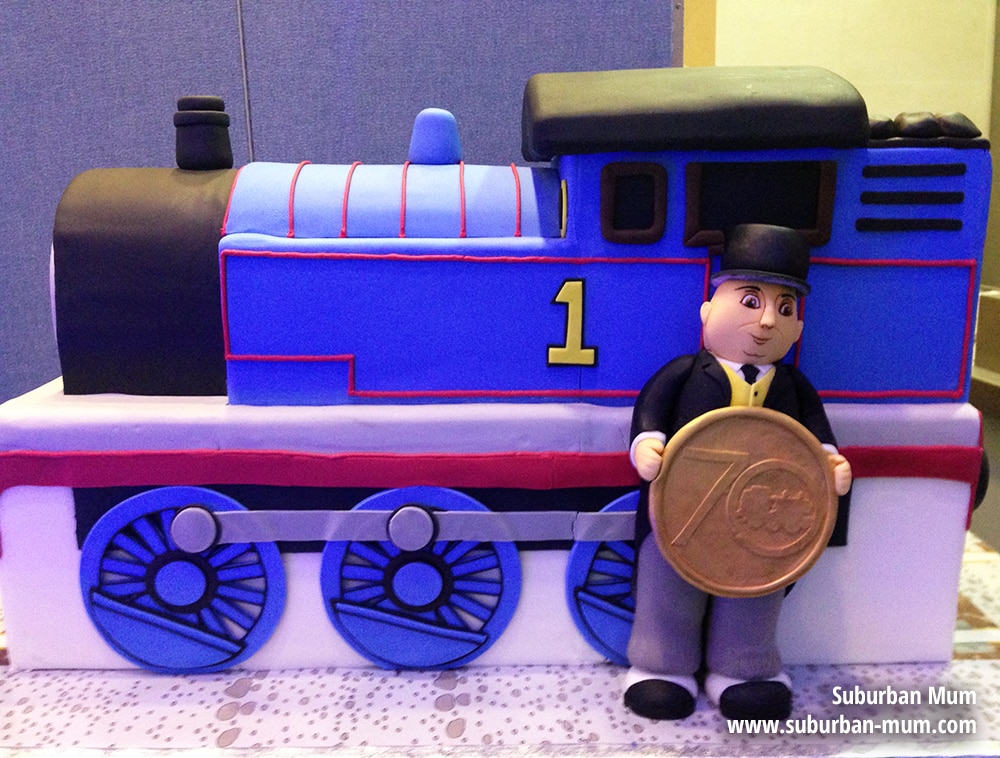 Happy Birthday Thomas!
I just know that Thomas & Friends will easily be here for another 70 years – there is something very special about those engines that just capture children's hearts.
Thanks so much for inviting us – my boys had the best Thomas-filled afternoon and came home with these amazing goody bags.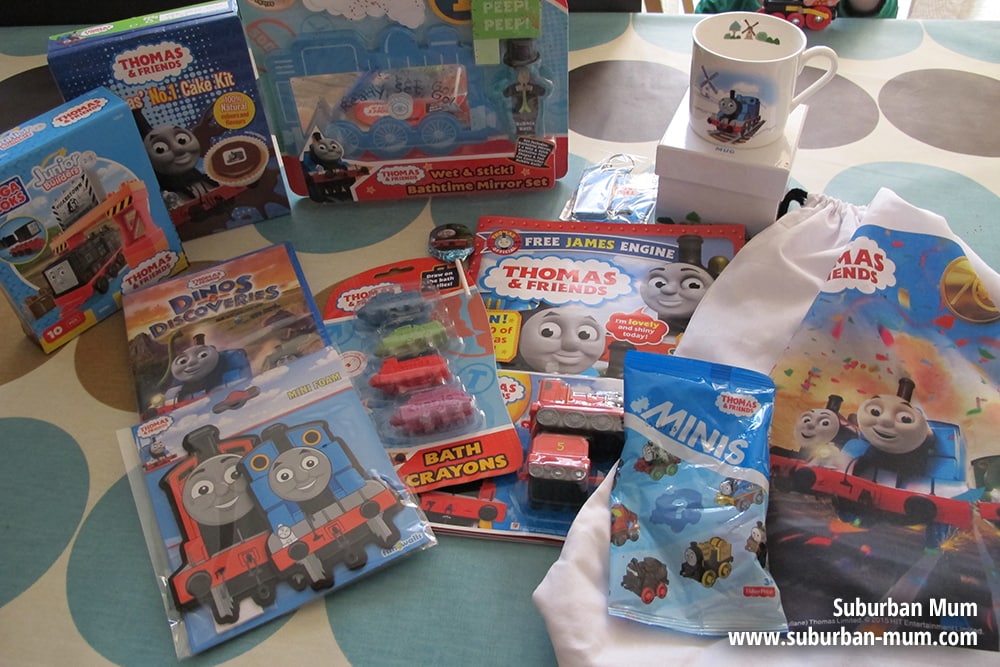 Check out what other famous friends we rubbed shoulders with at the party and see if you can catch a brief glimpse of E around 1 min 13 (he's just after Rufus Hound)
NOTE: We were invited along to celebrate Thomas' 70th Birthday and received a goody bag in return