November is World Vegan month, and to celebrate, we are working with tastecard to showcase one of our local restaurants that partner with them to try out their vegan offering.
About tastecard
We're no strangers to tastecard having used them in the past but if you've not heard of tastecard before, it's a subscription-based discount card that gives you a 50% discount or 2-for-1 deals at thousands of restaurants across the UK.
Members save on average £19 per meal, which works out to be over £200 saving in a year based on eating out once a month. That's not all – tastecard also offers deals on attractions, cinema and days out too!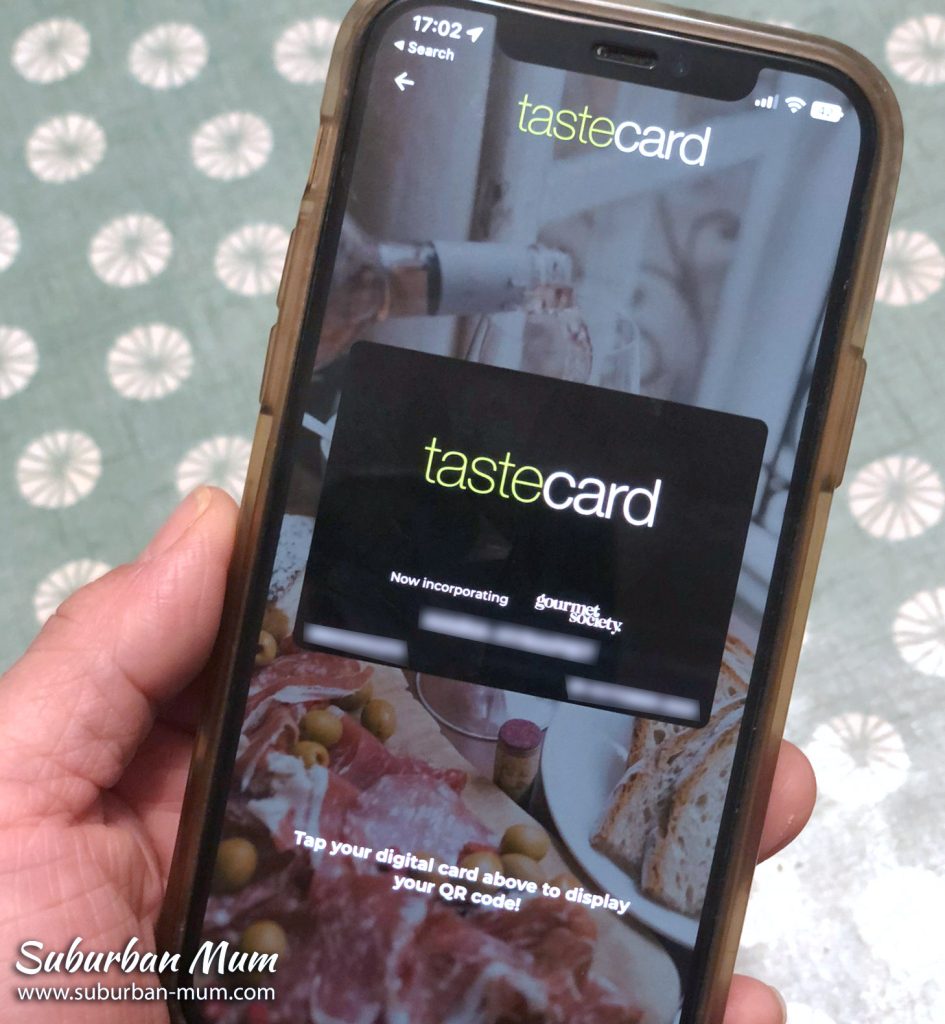 Plenty of Vegan and Vegetarian options at ASK Italian
Although I'm not Vegan or Vegetarian, Mr H and I have talked about reducing the amount of meat we eat. We regularly opt for veggie options in our weekly meal subscription box, so we were interested in seeing if we could find a local restaurant that offered a variety of vegan dishes. Having had a look through the tastecard app, we settled on visiting ASK Italian.
The ASK Italian tastecard offer was a 2-for-1 deal on Starters, Mains and Desserts that runs from Sunday – Thursday, so we headed out as a family on a Thursday evening for dinner. The menu is clearly marked with either a V or VE for Vegan and Vegetarian options, making it easy to spot which dishes are suitable. You can also ask for their Allergen menu, which gives you more of a detailed breakdown of what is in each dish.
Having not really paid attention to the number of vegan or vegetarian dishes on menus before, I was pleasantly surprised by how much choice there was on offer. For example, under Starters, 13 out of the 18 options were suitable for either Vegans or Vegetarians. Under Pizzas, 50% of them were suitable, and in the Pasta section, 5 out of 16 were suitable.
Our meal at ASK Italian
The Kid's meal at ASK Italian is very reasonable at £7.50 for three courses, but do keep in mind that this would not come under the tastecard 2 for 1 offer. My boys (aged 9 and 12) have grown out of the Kid's menu now as they prefer pizzas with more flavour, so we all ordered from the Main menu.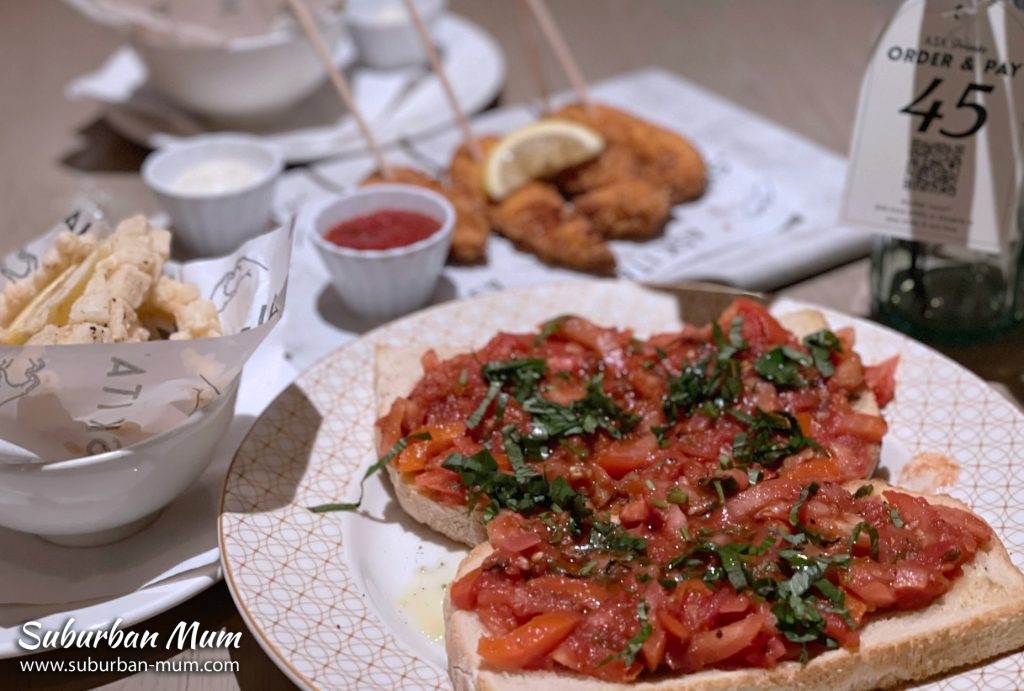 To start, I went with the Vegan Bruschetta, Mr H had the Chicken Lecca-Lecca (breaded chicken fillets served with a spicy tomato dip and garlic mayo), and the boys had Calamari which is one of their favourites!
When it came to our mains, the boys and I opted for Pizza. I had the No'Duja Vegana (spicy No'duja, MozzaRisella, sauteed mushrooms, balsamic red onions, red pepper pearls and grated courgette), and the boys had the Pollo E Roquito Pepe (chicken, roquito pepper pearls, balsamic onions, crispy smoked prosciutto, mozzarella and rocket)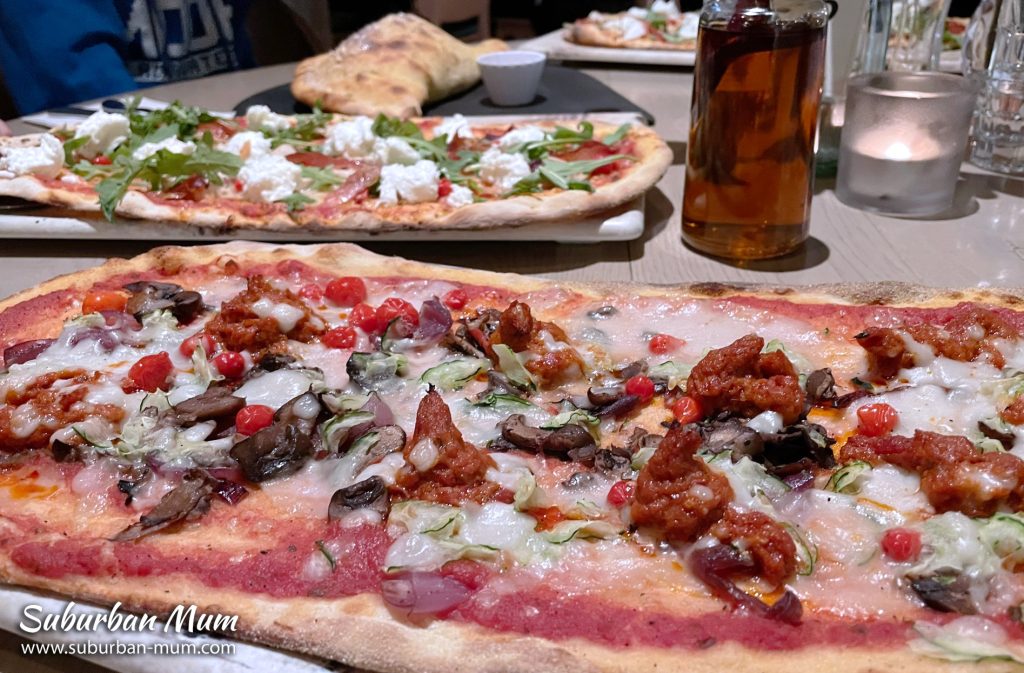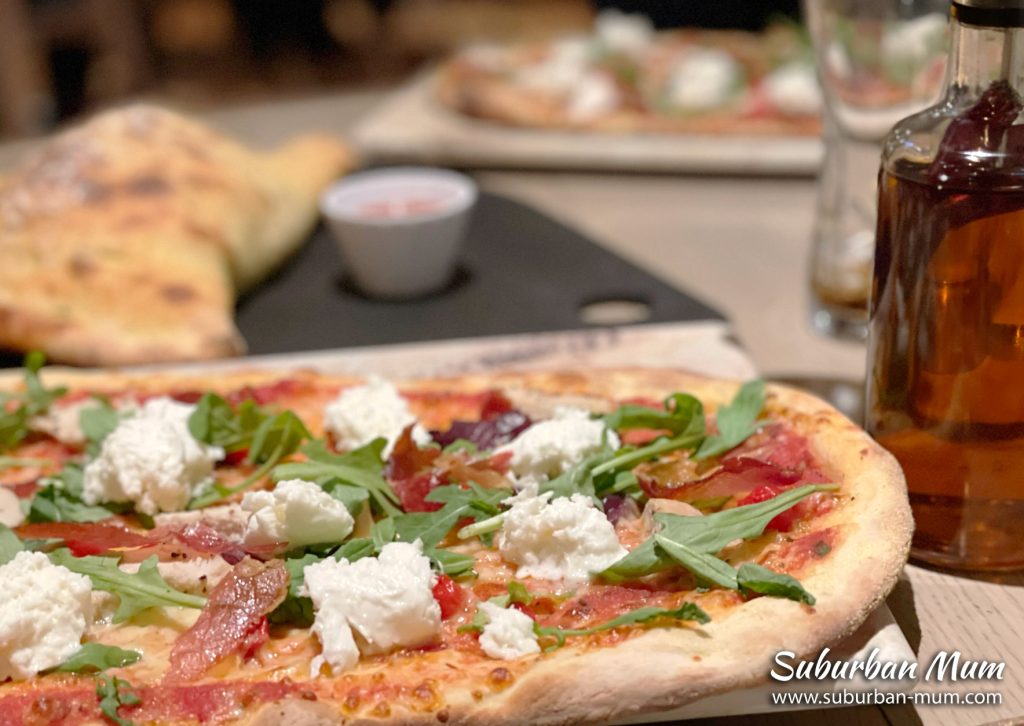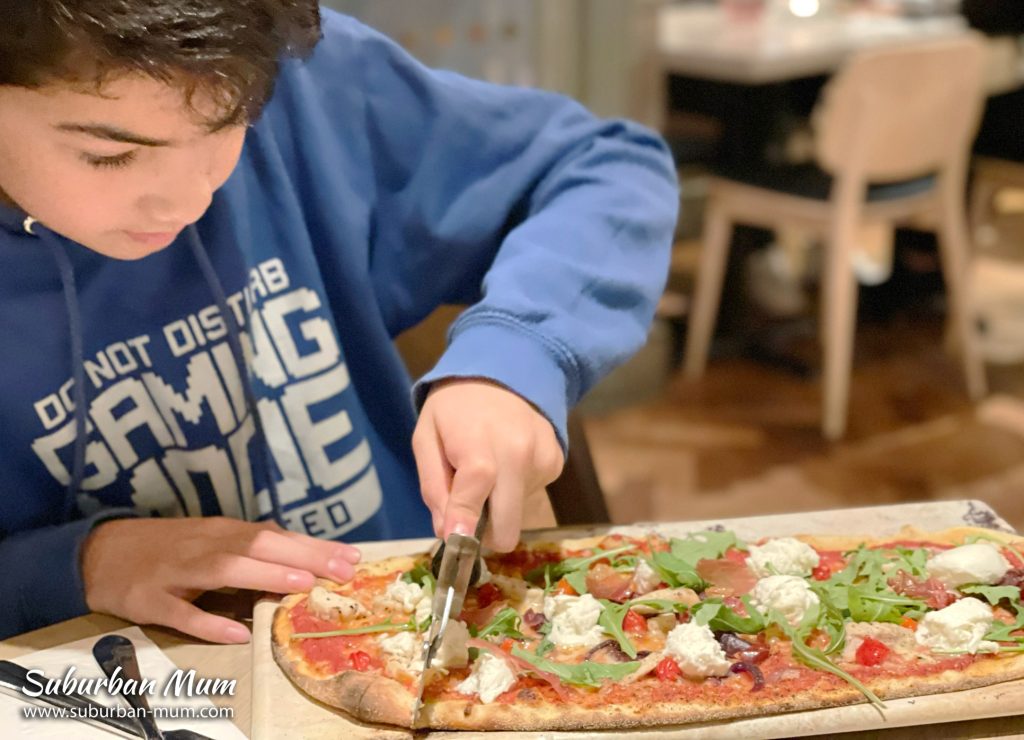 You'd think that after all that food, we wouldn't have room for dessert – well you'd be wrong. In my family, there's always room for dessert, and with them being part of the 2-for-1 deal, we couldn't resist. My eldest had the Chocolate Etna, where hot toffee sauce is poured over a chocolate cup. My youngest had the Brownie Al Forno – he loves brownies, so it was right up his street. Mr H had the Salted Caramel Gelato Sundae, and I had the Biscoff Cheesecake.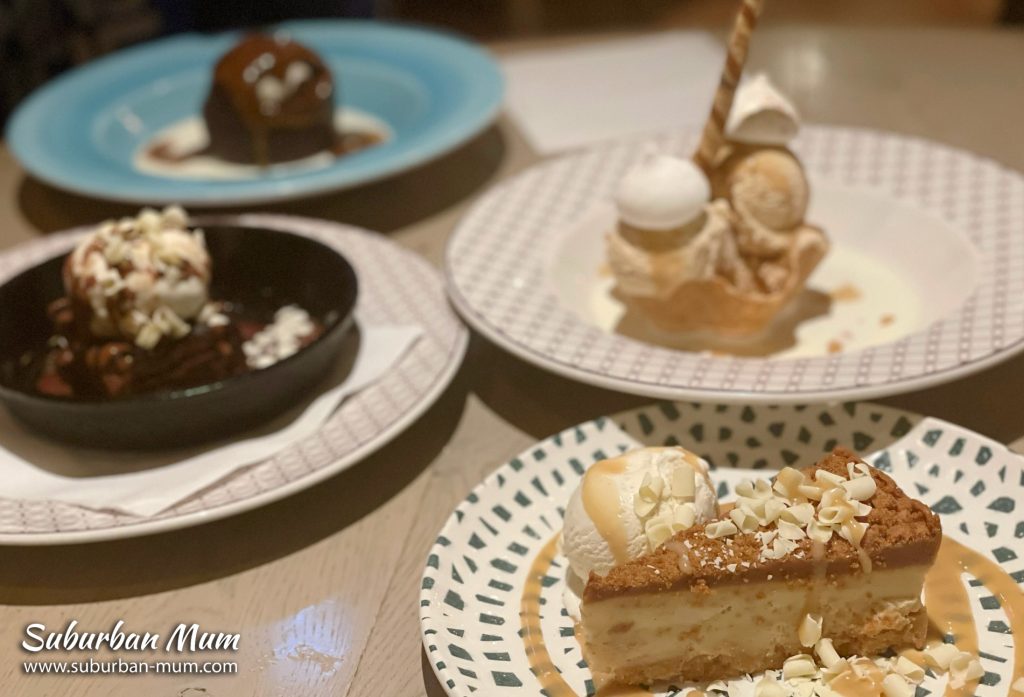 Overall, we really enjoyed our meal at ASK. The portions were very generous, especially the size of the pizzas (we even had some leftovers to take home). There is a great selection of vegan and vegetarian dishes to choose from, and the icing on the cake is that we were able to take advantage of the 2-for-1 deal with our tastecard!
Our savings with tastecard
Our meal for 4 would have come to £127.85, but with our tastecards we saved £55.45, taking our meal down to £72.40 which works out to be around £18 per person for three courses (plus drinks).
It's also worth noting that the tastecard is valid for a maximum number of people per card. For the Ask Italian offers, the 2 for 1 deal can be used for two people per card but they do allow you to use multiple cards per party. In this case, we used two tastecards to give us 2 for 1 for all four of us.
Try tastecard for yourself and see how much you can save
tastecard is a great idea if you are looking to save money on eating out. Just that one meal alone saved us over £50! If you'd like to try tastecard for yourself, you can join via their website, tastecard.co.uk or their app. They are currently offering a 60-day FREE trial, so you can try it out to see if it's something you'd benefit from.
You might also like: