My boys are always hungry but they are at their hungriest when they come out of nursery and school. One of the first things they will do (after handing over their book bag and water bottle) is ask for a snack.
I try to keep them as healthy as I can and offer things like fruit and breadsticks but somewhere down the line they started having biscuits and other sweet treats. I need to get back on top of giving them healthy kids snacks and so when I heard about Chewy Moon I was keen to give them a try.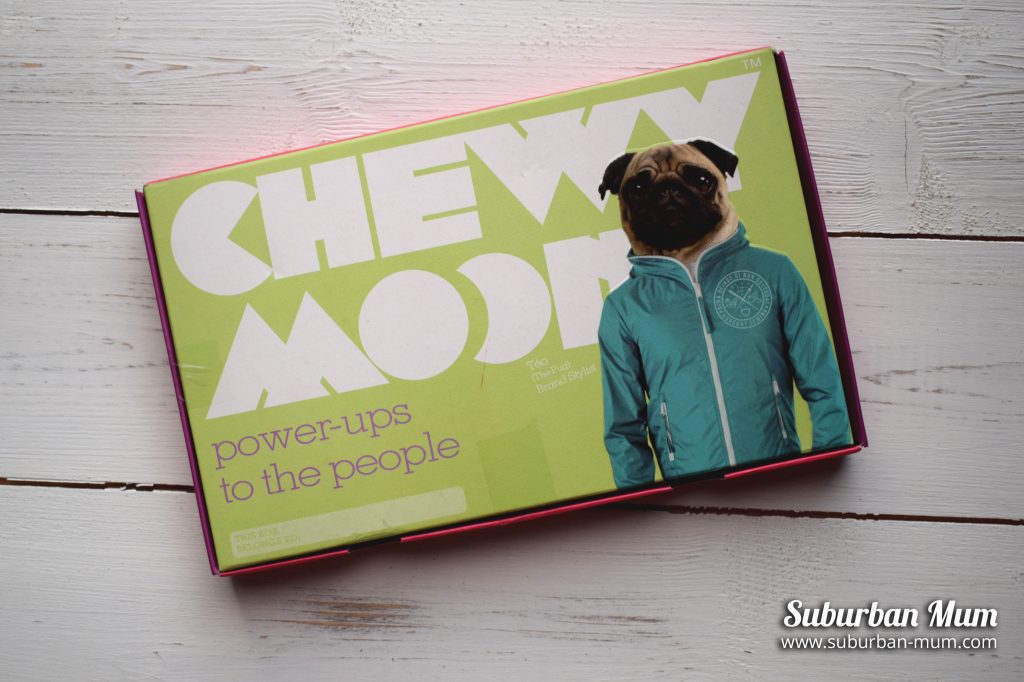 What is Chewy Moon?
Chewy Moon is a new subscription snack box for children that aims to teach children in a fun way about nutrition and healthy eating. The range is all-natural and covers different snack types such as baked, sweet and savoury.
The subscription box can be customised according to your child's taste, this can be especially useful if they have an allergy to a particular food group.
Each box contains five different snacks and the boxes are delivered direct to your door. You have the option of choosing a twice-weekly, weekly, fortnightly or monthly delivery. The boxes can also be tailored depending on the age of your child. I love this idea as kids nutritional needs change as they grow.
What did we think?
We loved the colourful box the snacks come in. It makes it fun and appealing to kids and the boys were excited to try some of the snacks out. The box also comes with nutritional facts, comic strips and a cardboard totem toy that you collect.
Each snack is individually wrapped but I have to confess that I thought the snacks were bars, to begin with. I was surprised to open them up and find out they are in a sealed plastic wrapper. It wasn't too much a problem though but it did make having them on the go a little harder.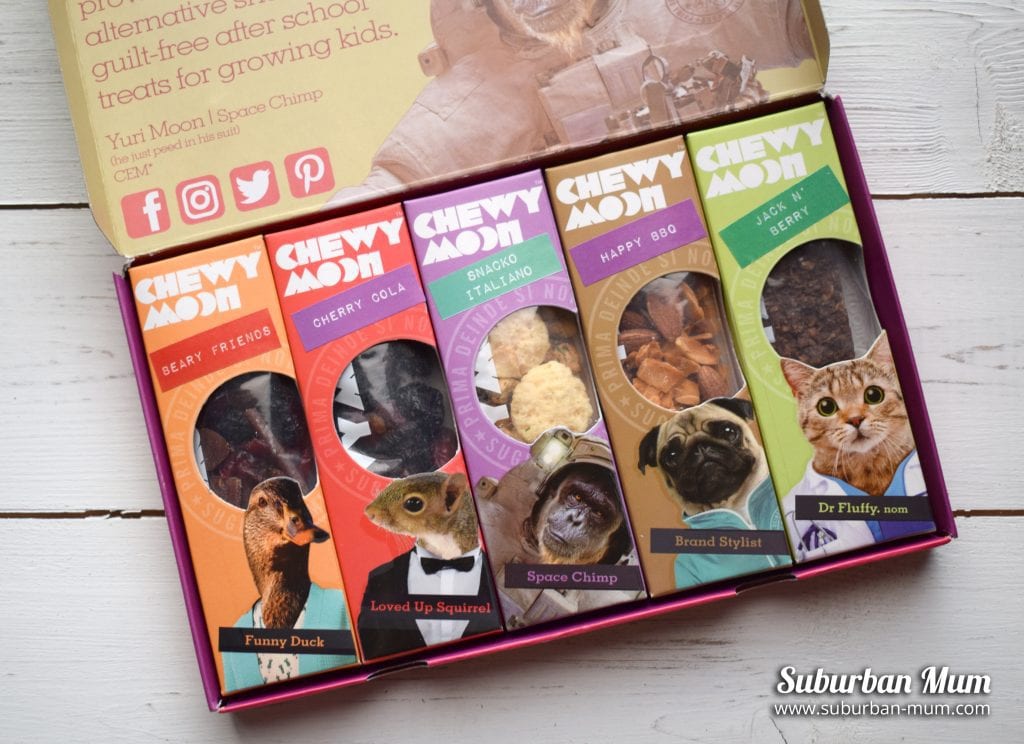 Our selection box contained a variety of snacks which included things like: Cherry Cola (flavoured cranberry, cherries and raisin), Snack Italiano (Italian herb cashews and popped cheese) Beary Friends (Strawberry fruit hearts, cranberries, blueberries, and raspberry fruit strips) Happy BBQ (Smoky Almonds and smoky coconut chips) and Jack N' Berries (Oat flapjack and strawberry fruit hearts)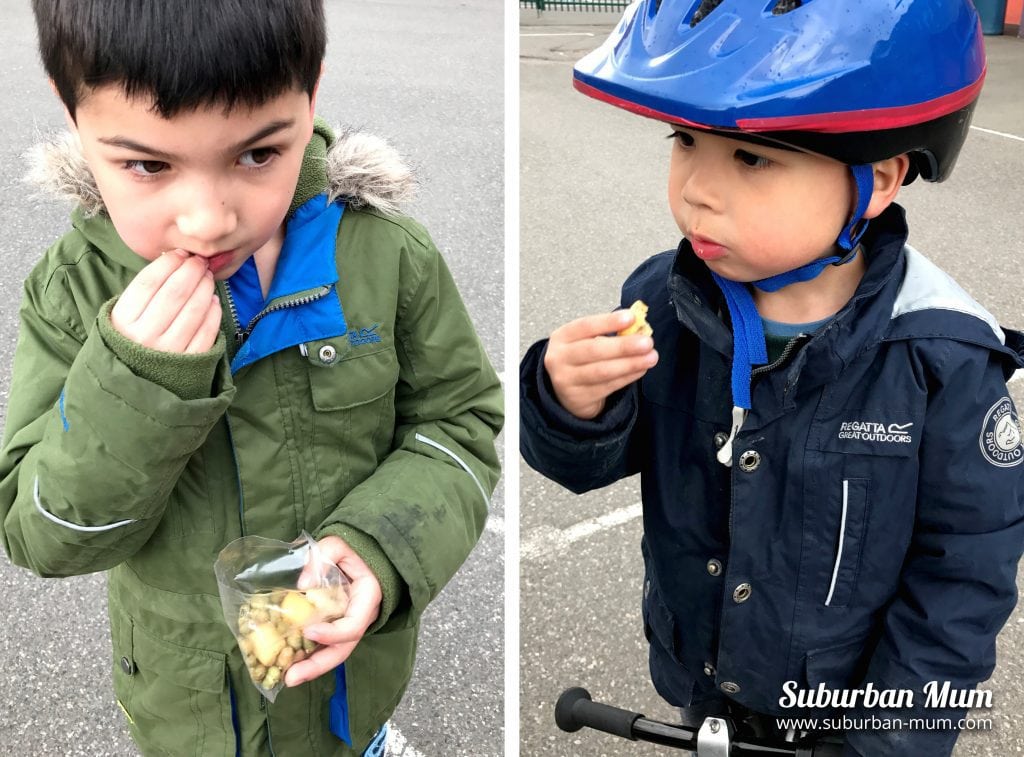 The boys weren't too keen on the raisins and berries but really enjoyed the nuts and fruit strips. The popped cheese took a little getting used to though as they were quite strong tasting.
Overall, we think Chewy Moon is a great idea for a subscription box and especially love the fact that all ingredients are natural and makes for a much healthier after school snack.
Win your own Chewy Moon box
I'm offering the chance for one of my readers to win a month's subscription of Chewy Moon to try for themselves.
How to enter
Simply enter via the Gleam widget below.
Win a Chewy Moon subscription box – a healthy snack box for kids

Terms & Conditions
The closing date is 23.55pm Sunday 11 June 2017
The prize is a month's subscription to Chewy Moon
This competition is open to residents of the UK only
Entrants must log in via Gleam widget
All entries will be verified
The winner will be chosen at random using the widget
The winners will be notified via email within 5 days of the closing date and must respond within 10 days to claim their prize
Good Luck!
*We received a Chewy Moon subscription box in exchange for this post