It's December, and that can only mean one thing! The countdown to Christmas is on!! We've been lucky to have kicked off festivities early. We went Ice Skating at Hampton Court Palace last weekend, and this weekend, we were invited to check out the festive activities at The London Transport Museum.
We have been big fans of the Transport Museum ever since E was a toddler and have visited many times over the years. It's probably one of the boys favourite places to visit and somewhere they never tire of going to. I knew they would be more than happy to visit again. We hopped on a train on Saturday afternoon and made our way to busy Covent Garden.
Canteen – new cafe bar at The London Transport Museum
As it was nearing lunchtime, we decided to collect our tickets and head straight up to the newly-opened cafe bar Canteen (named after the static and mobile canteens that used to cater for London Transport workers) for a bite to eat first.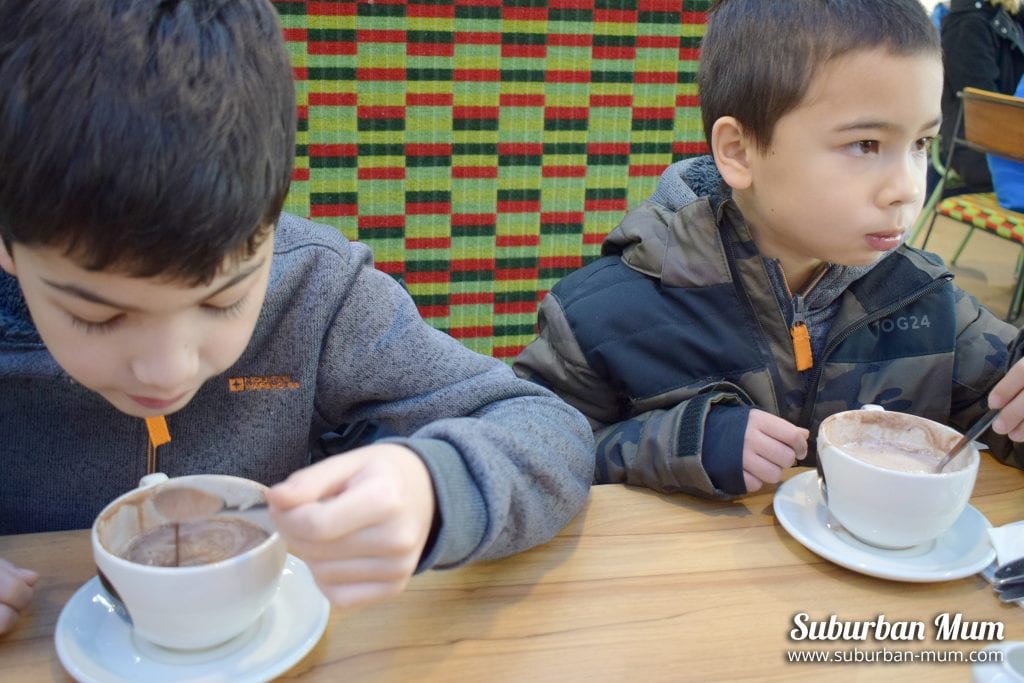 Canteen has been specially designed to celebrate London Transport's design legacy. We saw tube signage, light fittings that weren't installed at Embankment station as well as Underground style seats complete with moquette which the boys loved. The cafe sits above the gift shop and is open to both the public and visitors of the museum.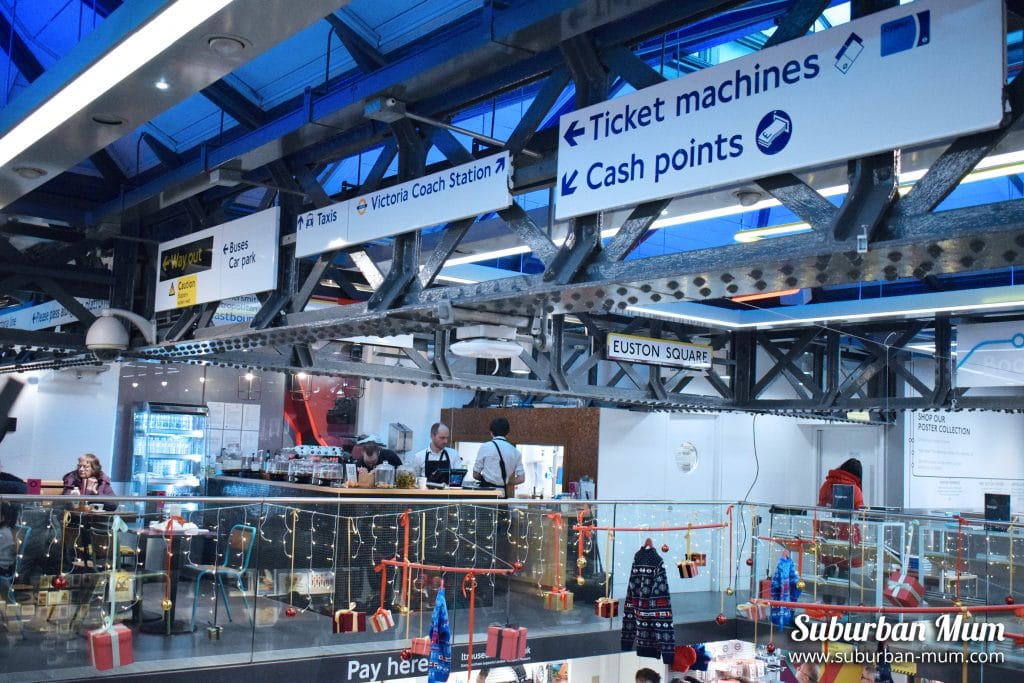 Canteen serves food daily for breakfast, lunch and dinner. It can be very busy at peak times (lunchtime being one of them), and the cafe area isn't huge, so you do need to wait for a table to become available. With it being their opening weekend, there were a few teething problems with wait times to order and receive food, but hopefully, these will be rectified soon enough.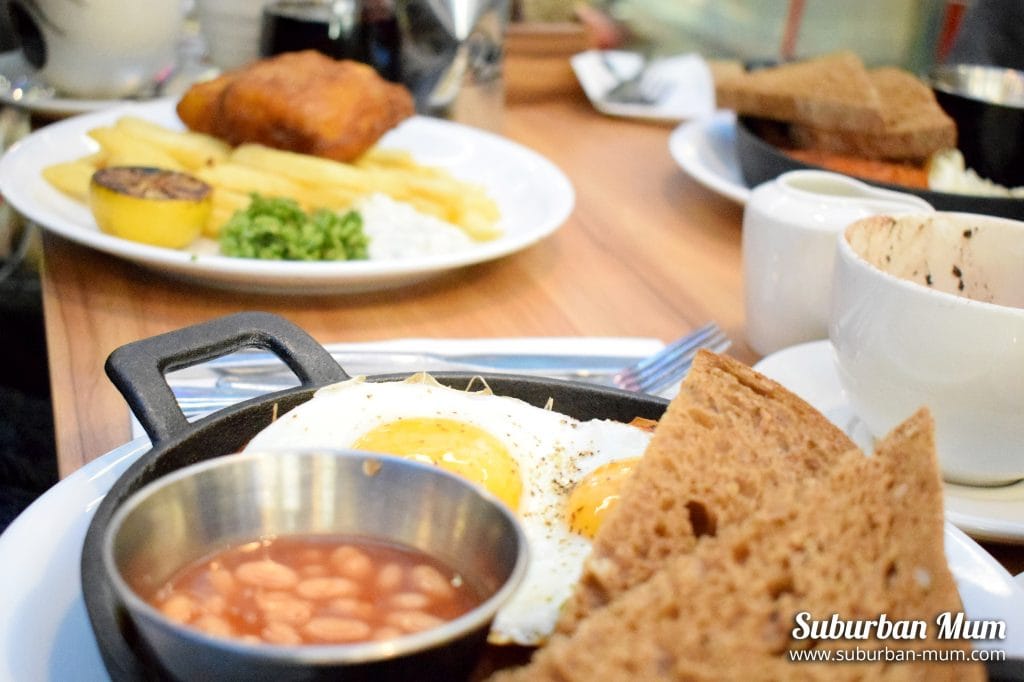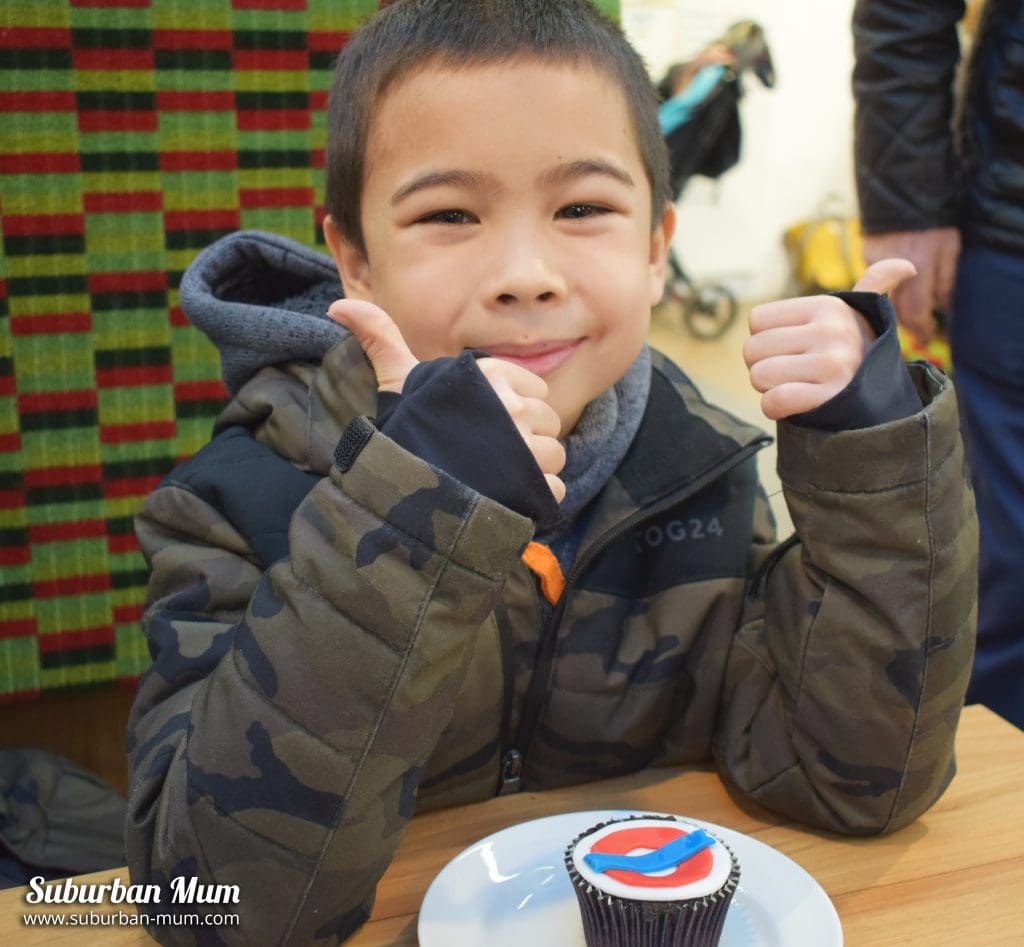 With our bellies full, we were ready to head into the museum. Every time we visit, the boys love doing the Stamper Trail, which also doubles as a handy map.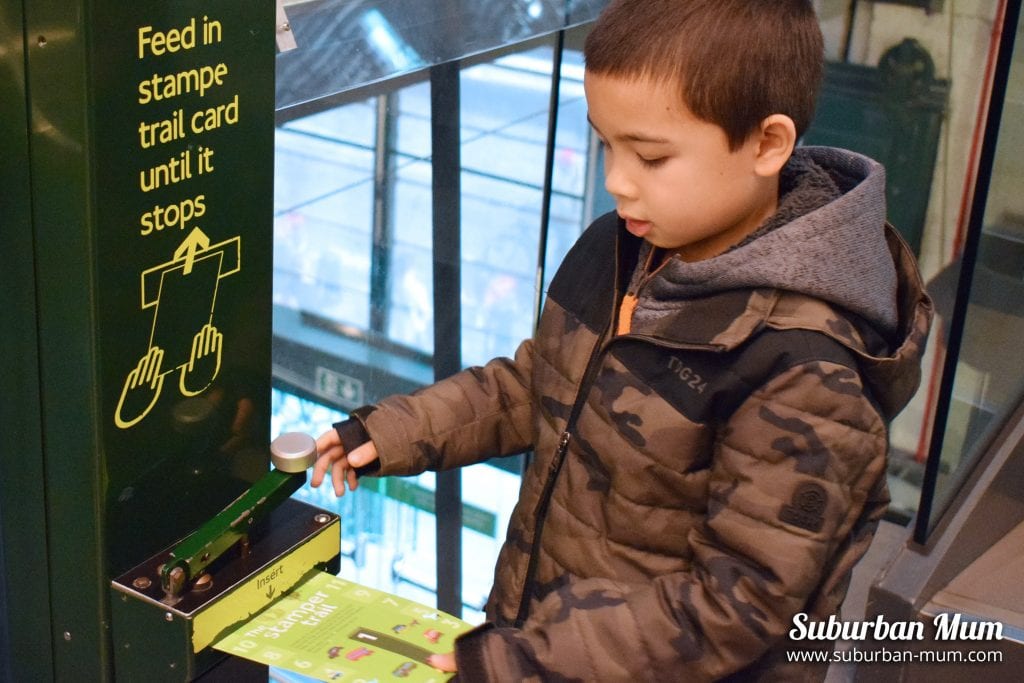 M has been learning about Victorians for his topic at school this term, so he was especially interested in looking at the modes of transport they had back then.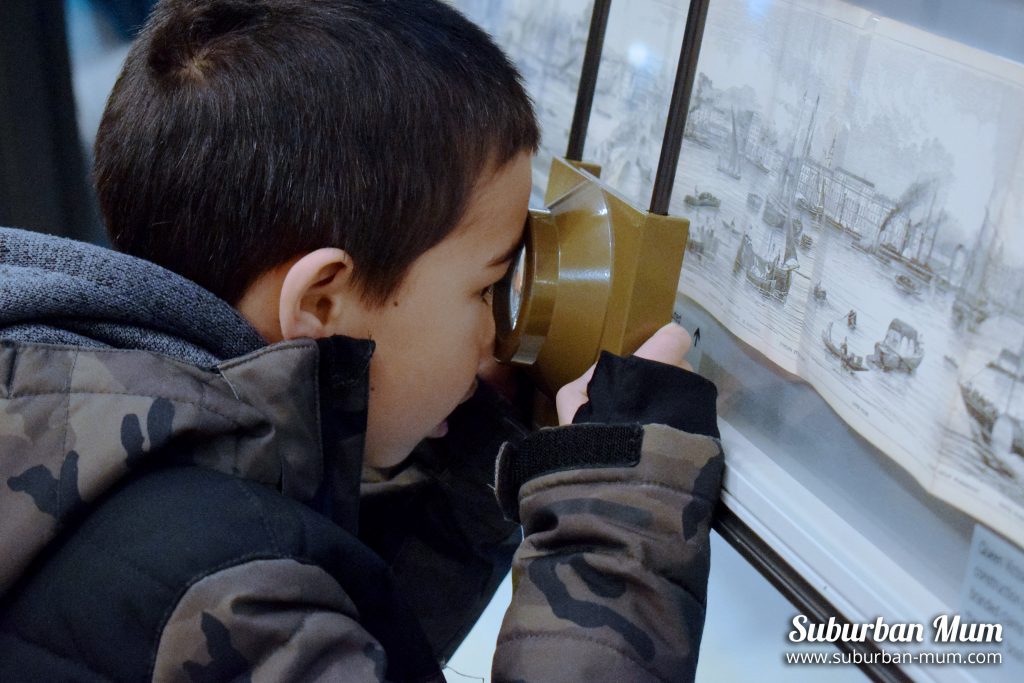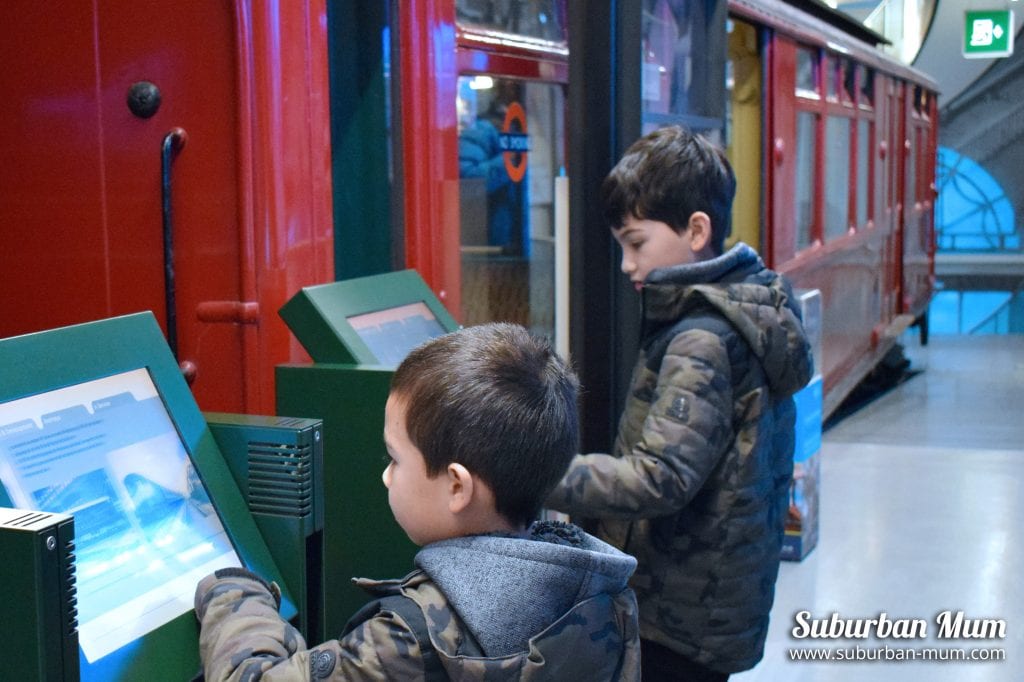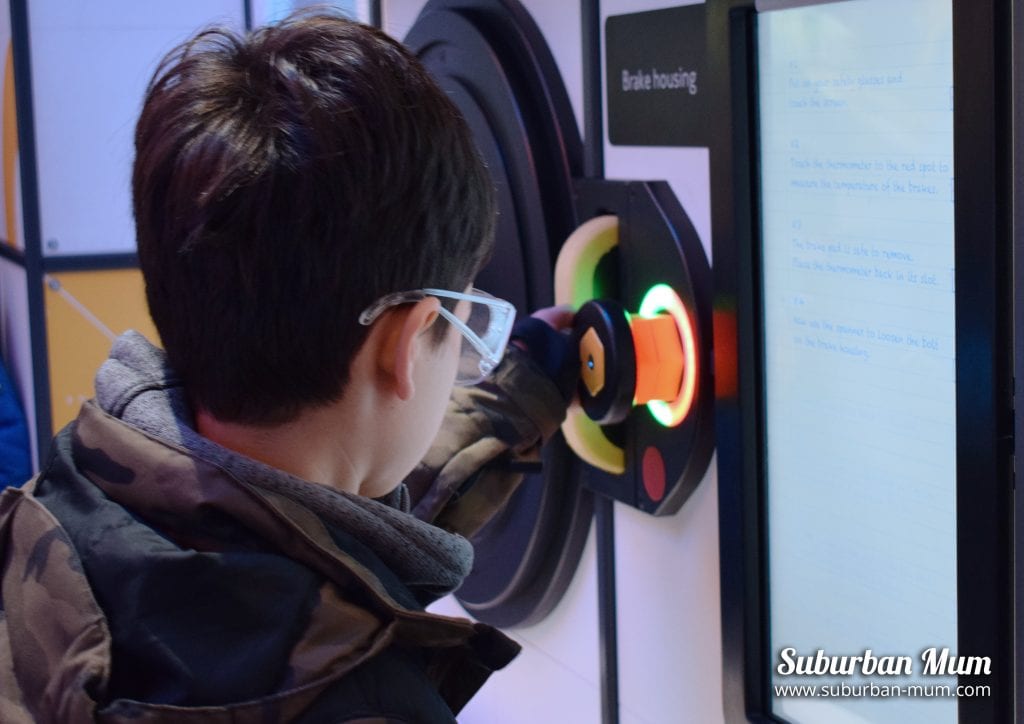 Christmas at The London Transport Museum
Between now and 5 January 2020 included in your ticket price is the opportunity to either visit Santa at his secret hideaway or you can see if you can spot him on his travels around the museum. We spotted an elf on our way around the first floor by the heritage steam train who we stopped to have a chat to. It was then we realised that Santa was aboard one of the carriages of the train, so we went to say hello.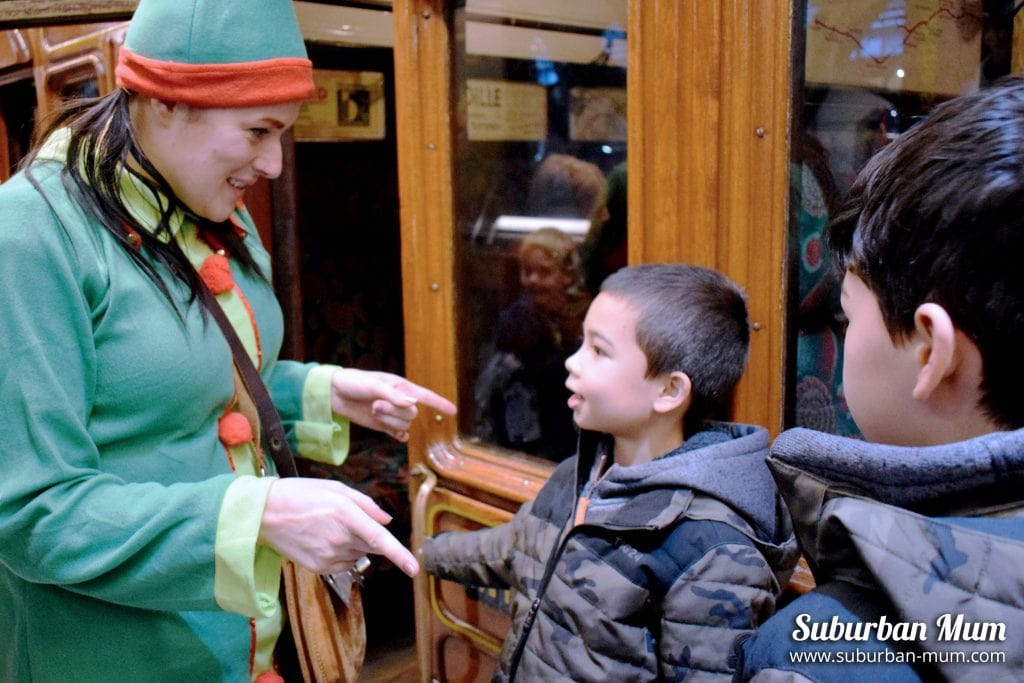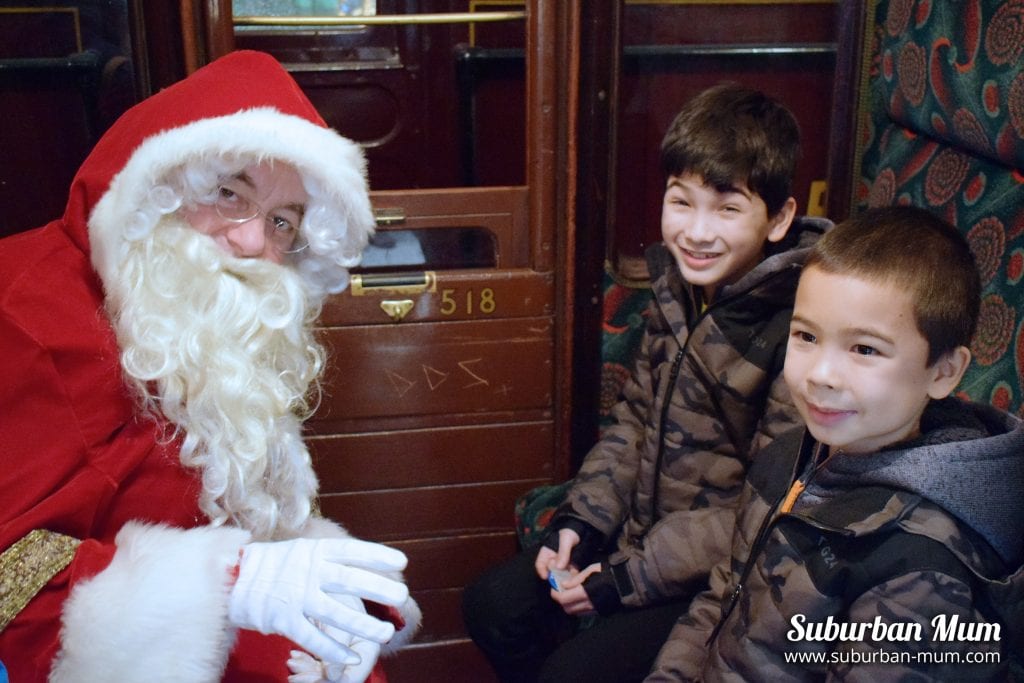 The boys had a good old chinwag to Santa about school and what they had on their lists for Christmas. They each received a badge from Santa, and before they knew it, it was time to say goodbye. I really liked the fact that seeing Santa this year such a laid-back affair. There were no big queues outside in the cold somewhere, and we were able to go at our own pace.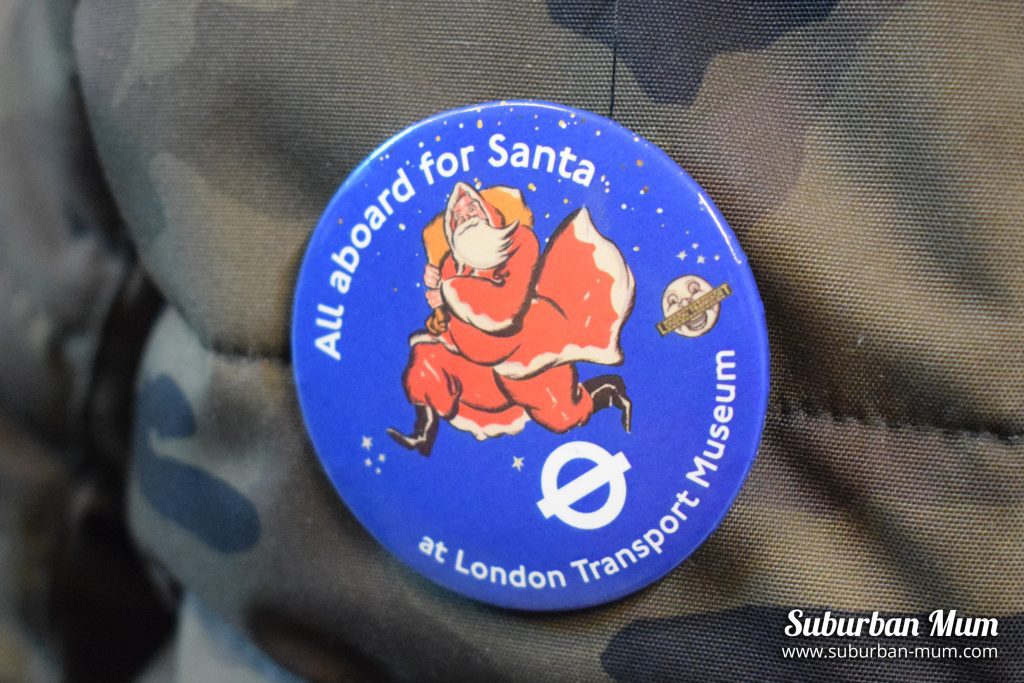 As well as seeing Santa over the Christmas period at the Transport Museum there is also a drop-in by Santa's Hideaway on the ground floor where you can make your own Winter decoration.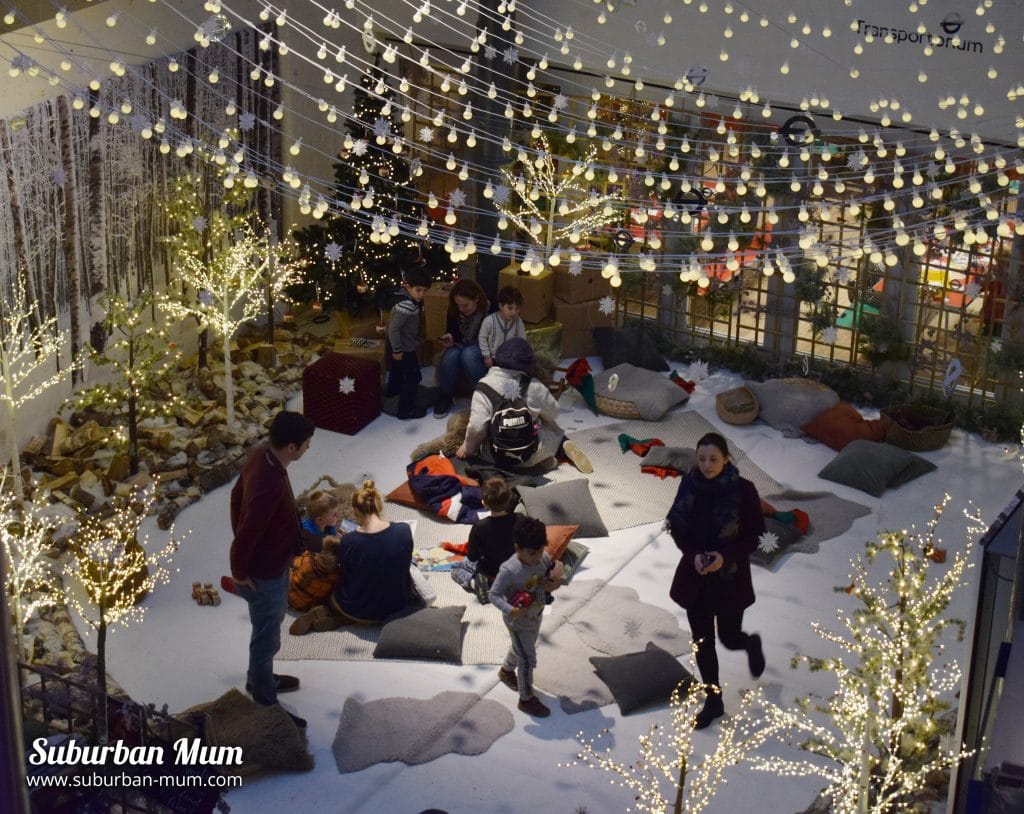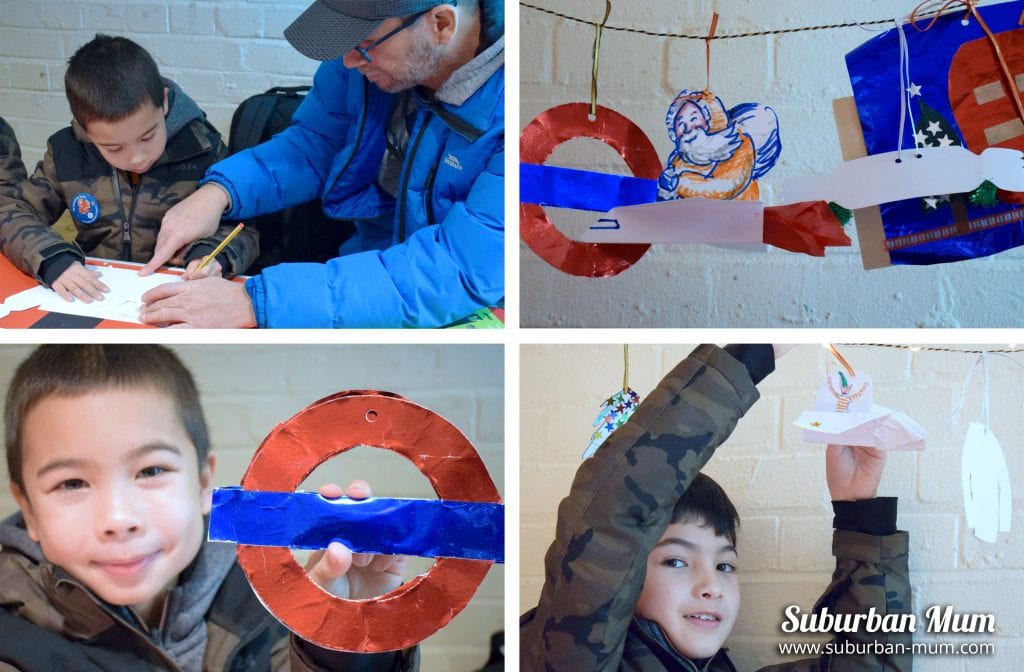 We all got stuck in and made our own transport-related decorations with the materials supplied which the boys are going to hang on our Christmas tree this year. There's also a seasonal sing-a-long that is on daily at 11.30 and 13.30.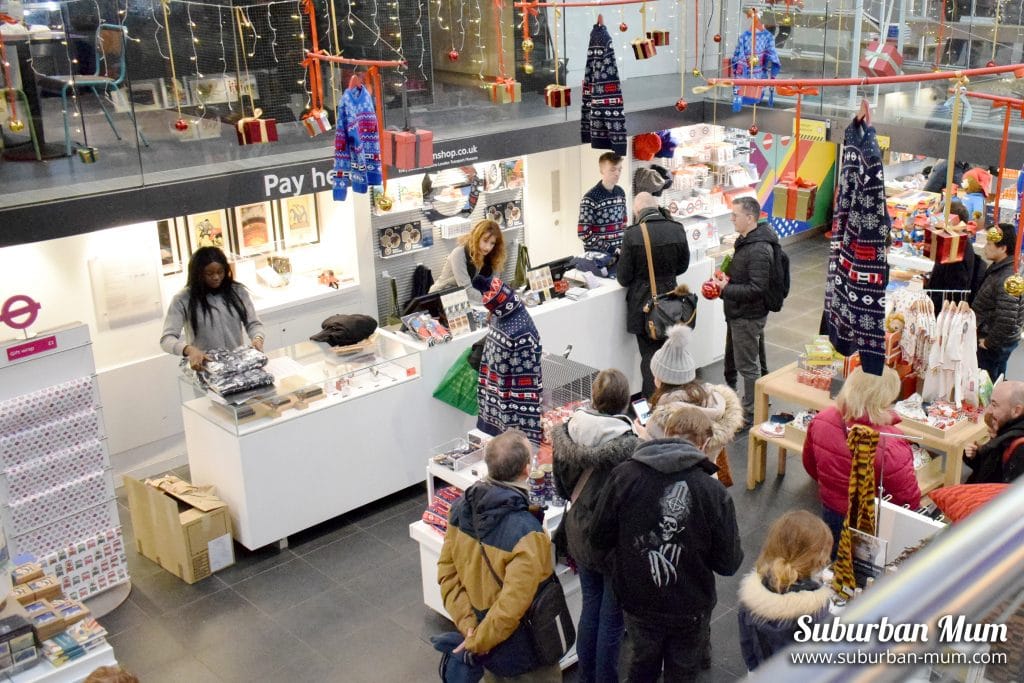 We ended our day in the museum gift shop where the boys wanted to buy all the things. Honestly, I think they could have spent hours in there! The gift shop has a fantastic range of gifts suitable for all budgets and not just for train and transport enthusiasts either. There are vintage postcards, posters, books, toys and gorgeous Christmas decorations.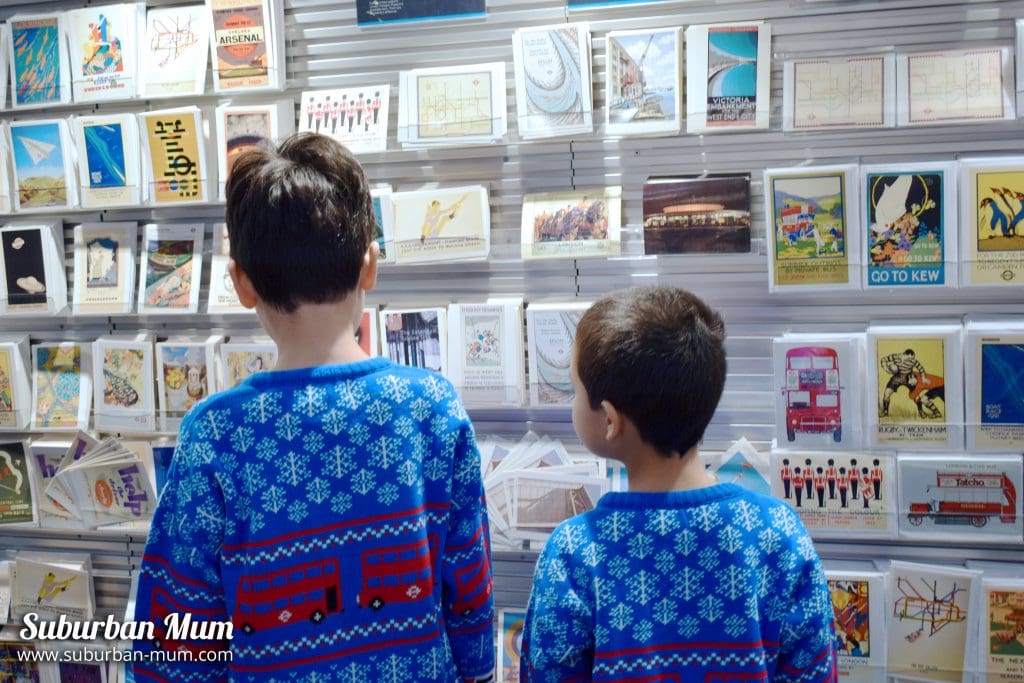 Receive 20% off the Christmas range at the Transport Museum online shop
I have a special discount offering 20% off the Christmas range (including toys, clothes and anything under the Christmas drop down) Simply enter SUBURBANMUM20 at checkout. The code is valid until 15 December 2019 and valid for one use per person. I have already used the code myself to buy some Christmas baubles and an Elizabeth Line train for M!
We had a lovely day at The London Transport Museum and I loved the relaxed visit to see Santa this year. It's great value for families – especially for those that are transport mad as you will no doubt make use of your ticket that allows you re-entry for the whole year.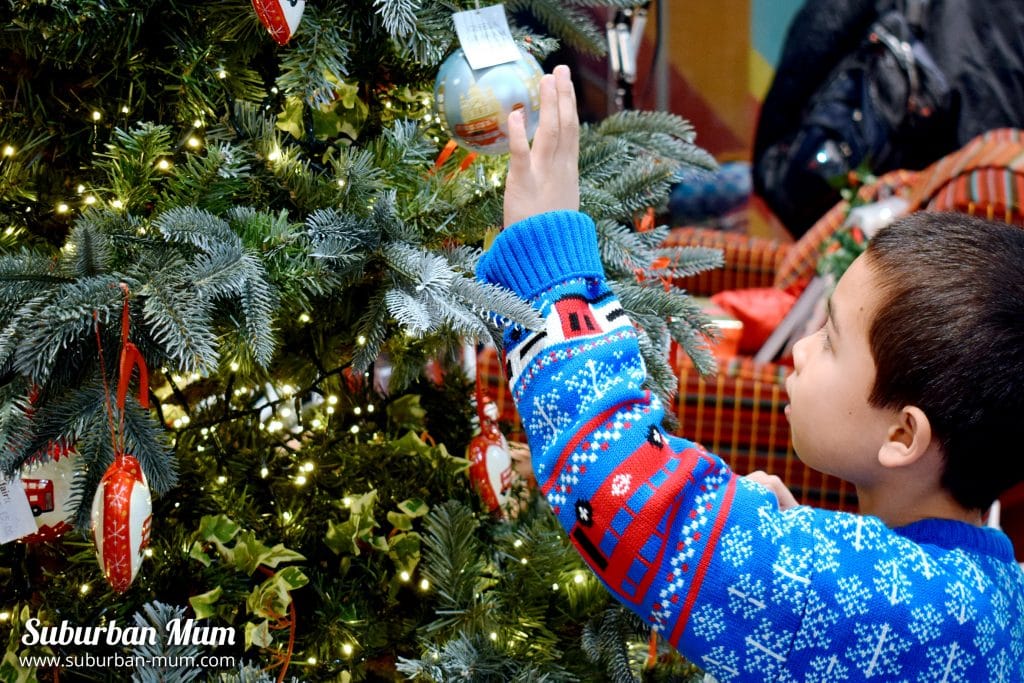 The London Transport Museum handy info
Kids go free to the Transport Museum and an adult ticket costs £16.50 if you book online in advance or £18 on the door. The ticket gives you unlimited entry to the museum for the whole year.
There's a cloakroom for coats and bags near the entrance that is free to use
There's a buggy park opposite the cloakroom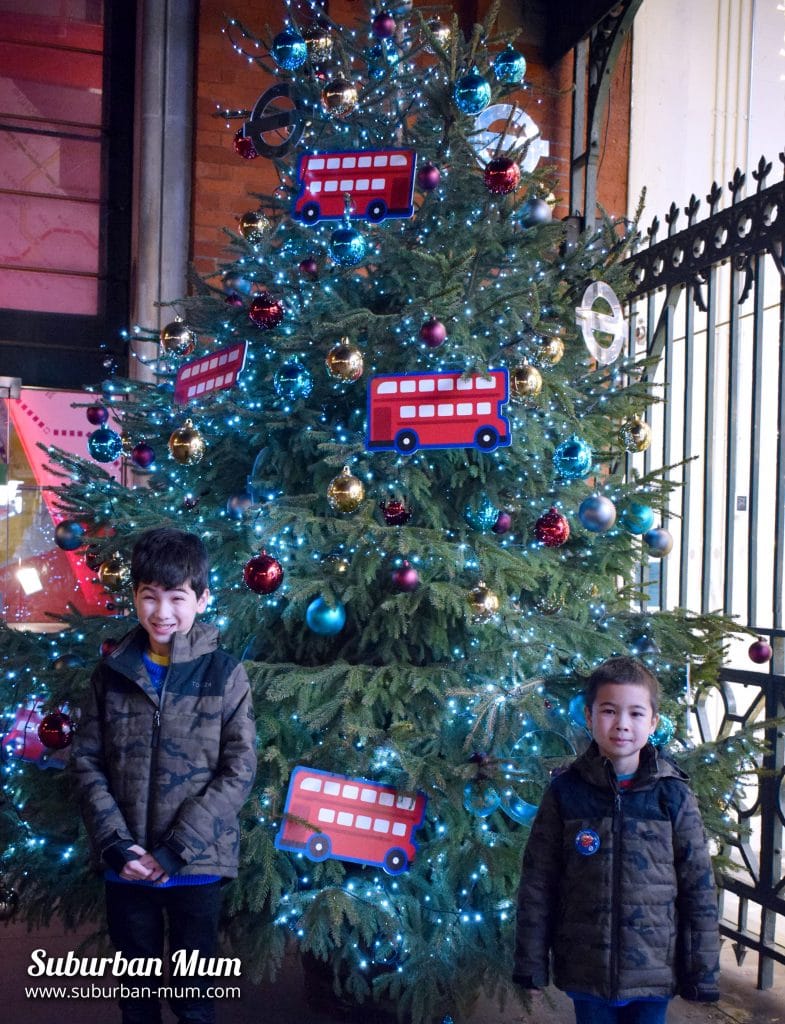 You might also like: