Dare I ask how the excitement levels are for Christmas in your house? It may not be December yet but I certainly have two very excited boys who are hyped up about all things Christmas. We have decided to try and save money where we can this year and make our own cards and gifts where we can. Handmade Christmas cards always go down well with friends and family as it shows you've put a little more thought into them too.
Here are some easy card and decoration ideas that you can create yourself at home.
Christmas Tree Card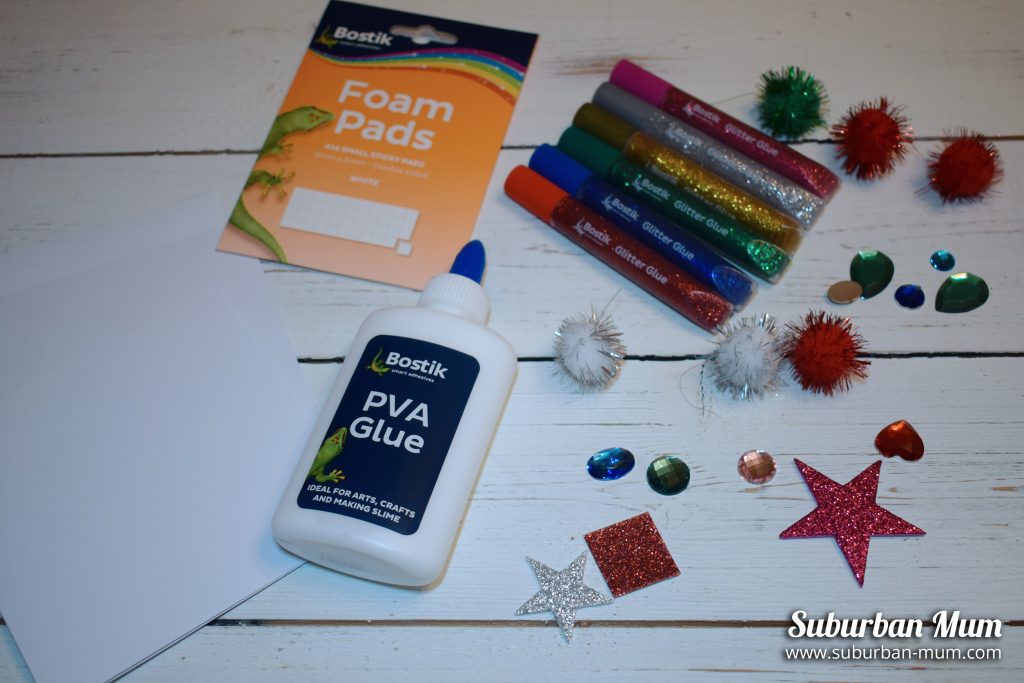 To make the Christmas Tree card you will need the following:
Pencil
Card
Craft Jewels
Bostik Foam Pads
Bostik PVA Glue
Bostik Glitter Glue
1. Using a pencil, mark out a squiggle representing a Christmas tree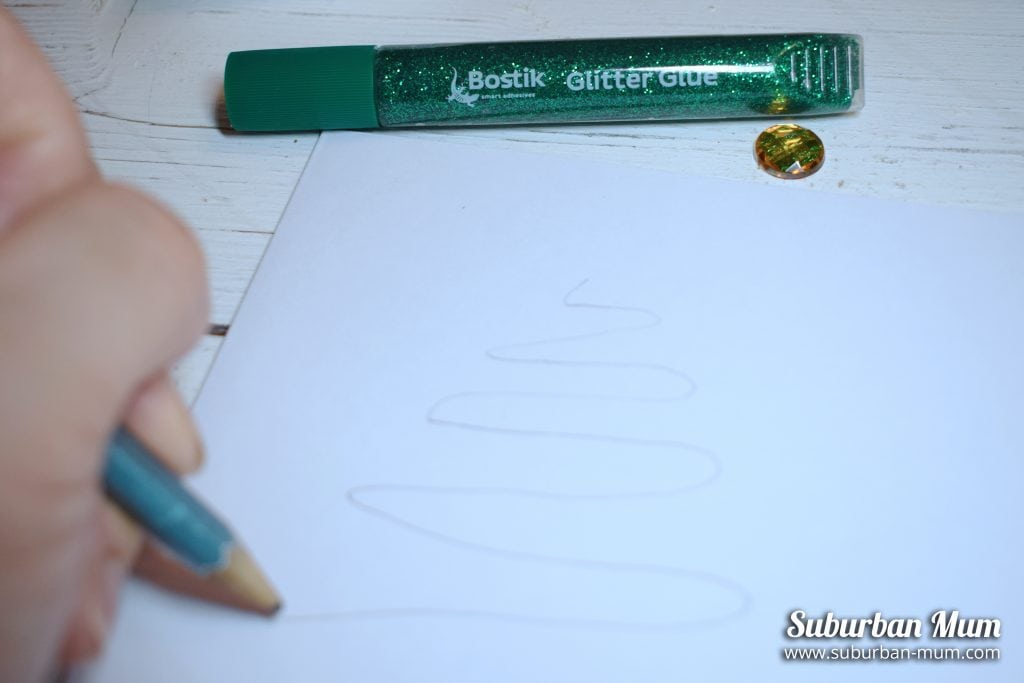 2. Go over the pencil outline with the green Glitter Glue.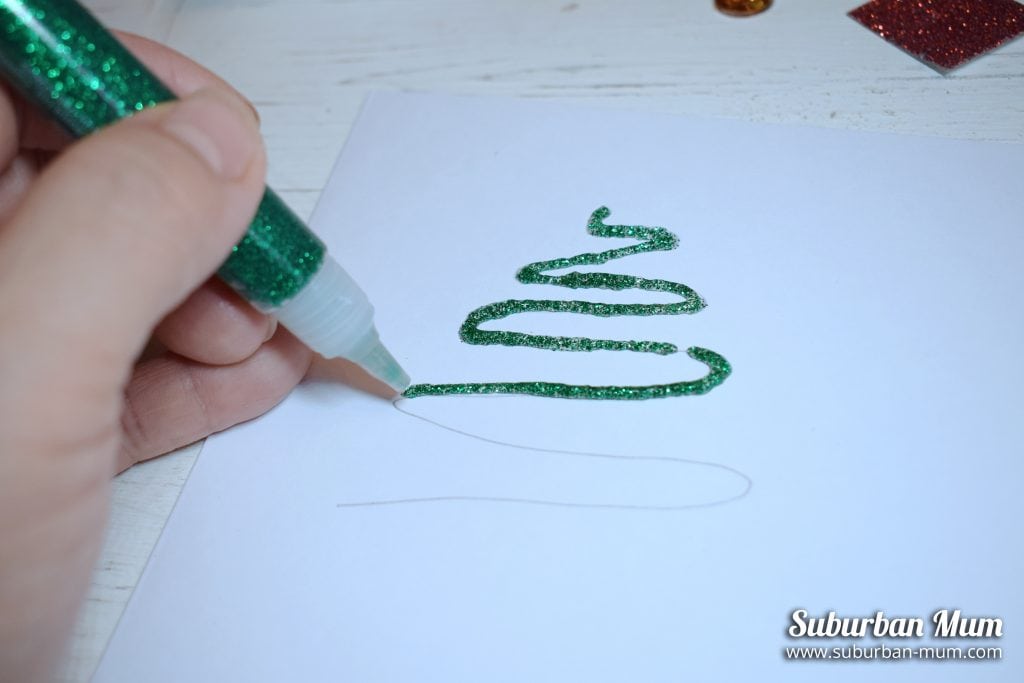 3. Next, take a craft jewel and pop som PVA Glue onto the back and stick at the top of the tree.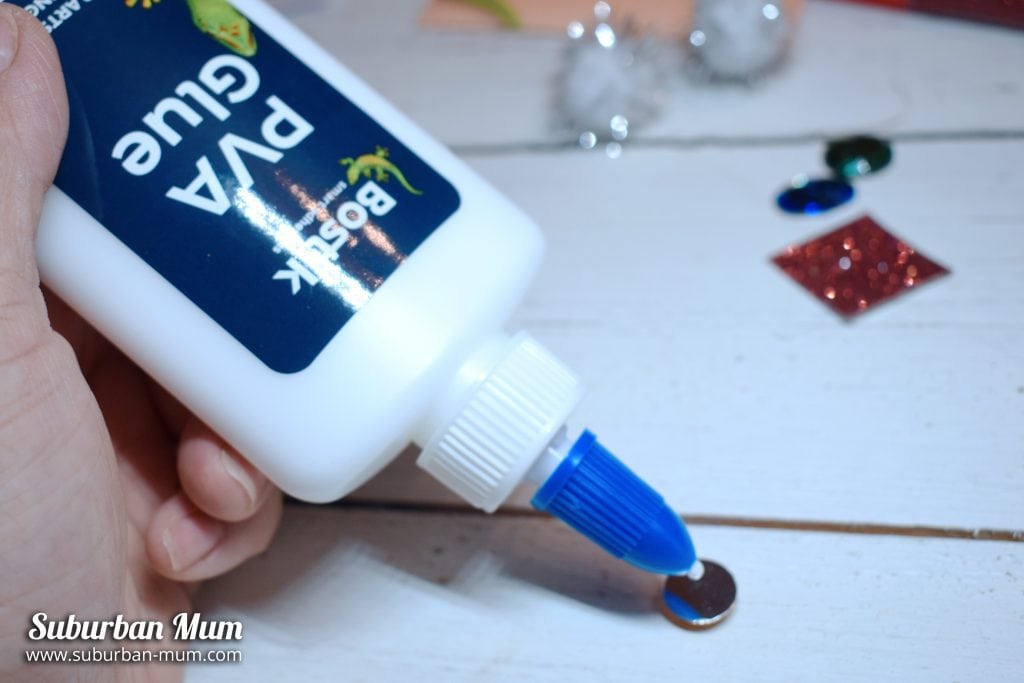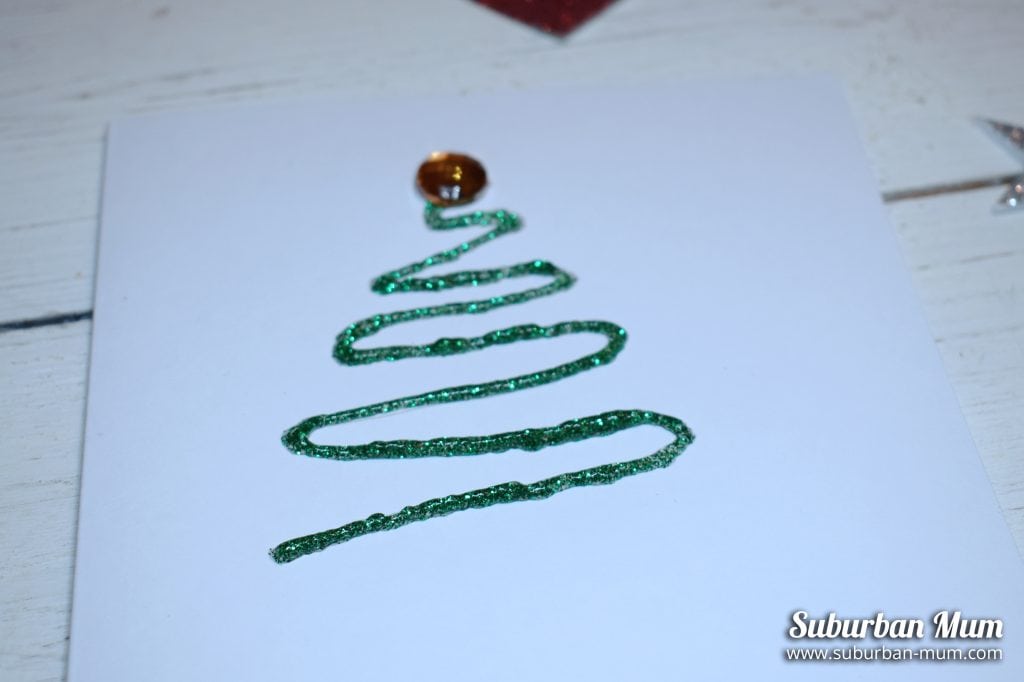 4. Pop your message onto the card and you Christmas Tree card is complete!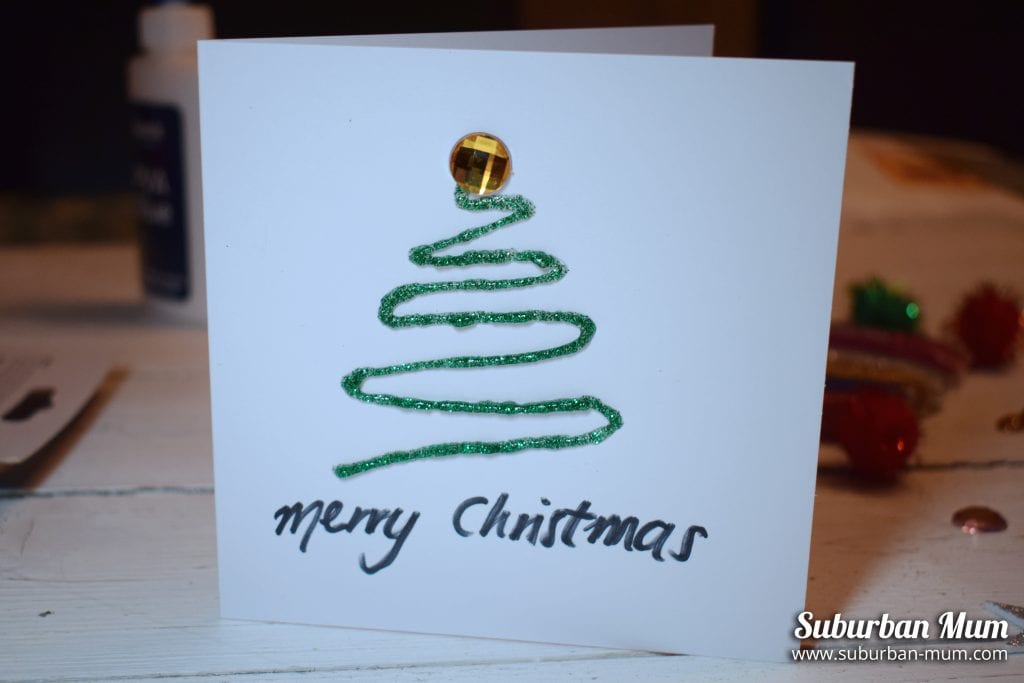 To make the Christmas Present card you will need the following:
Scissors
Card
Ribbon
Pom-Poms
Bostik Foam Pads
Bostik PVA Glue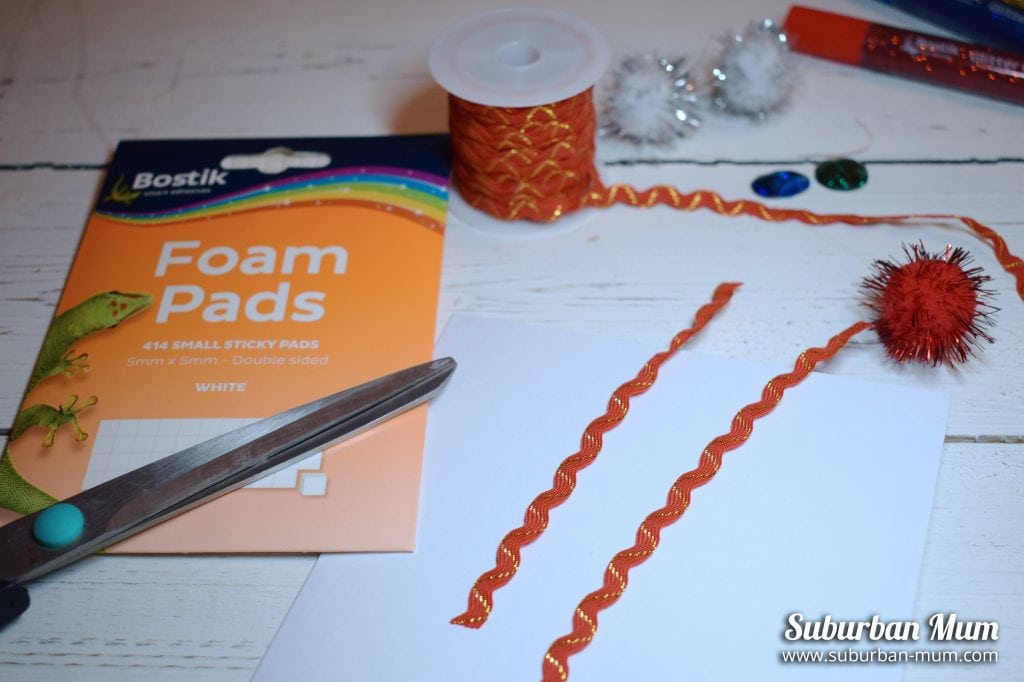 1. Cut the ribbon to the same size as the card and stick on with PVA glue like pictured.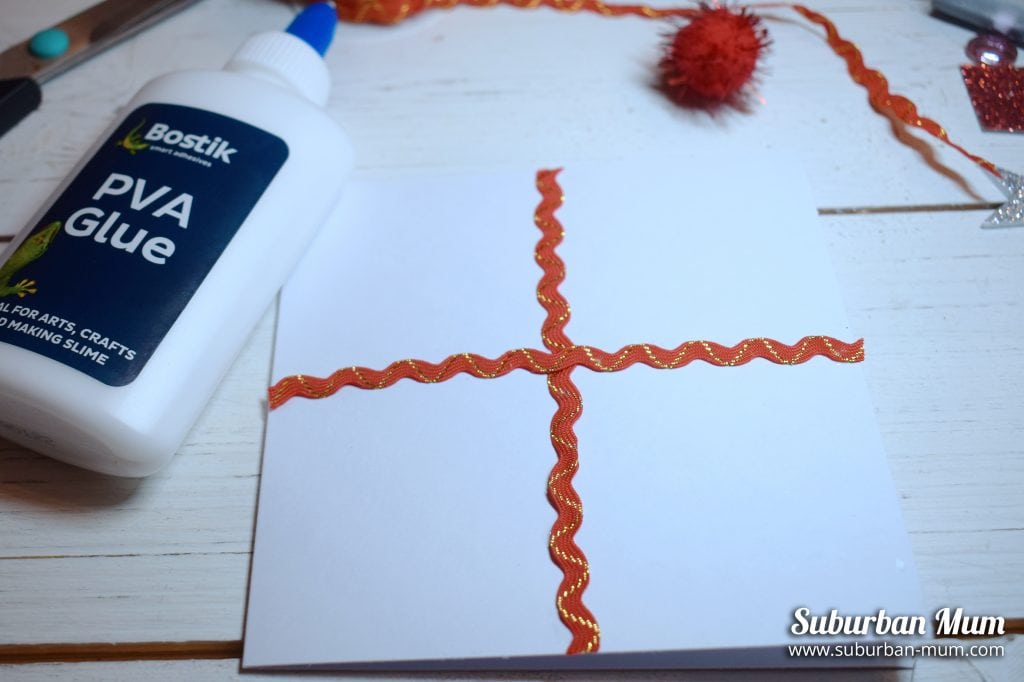 2. Take a pom-pom and pop a foam pad onto the back and attach to the card.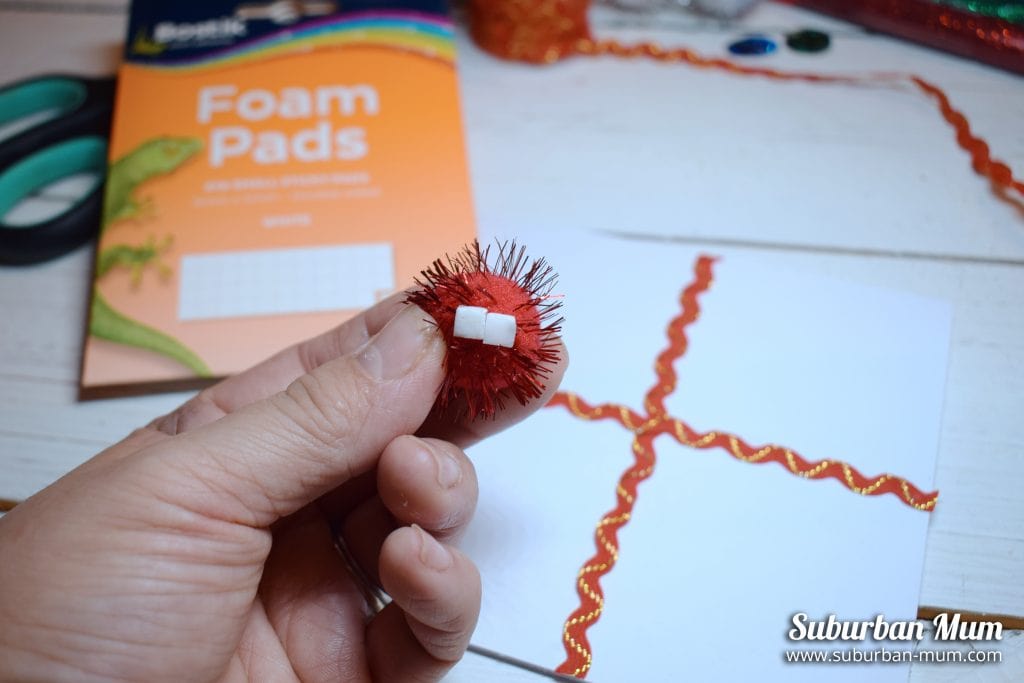 3. Your card is now finished.
Christmas Snowflake Decoration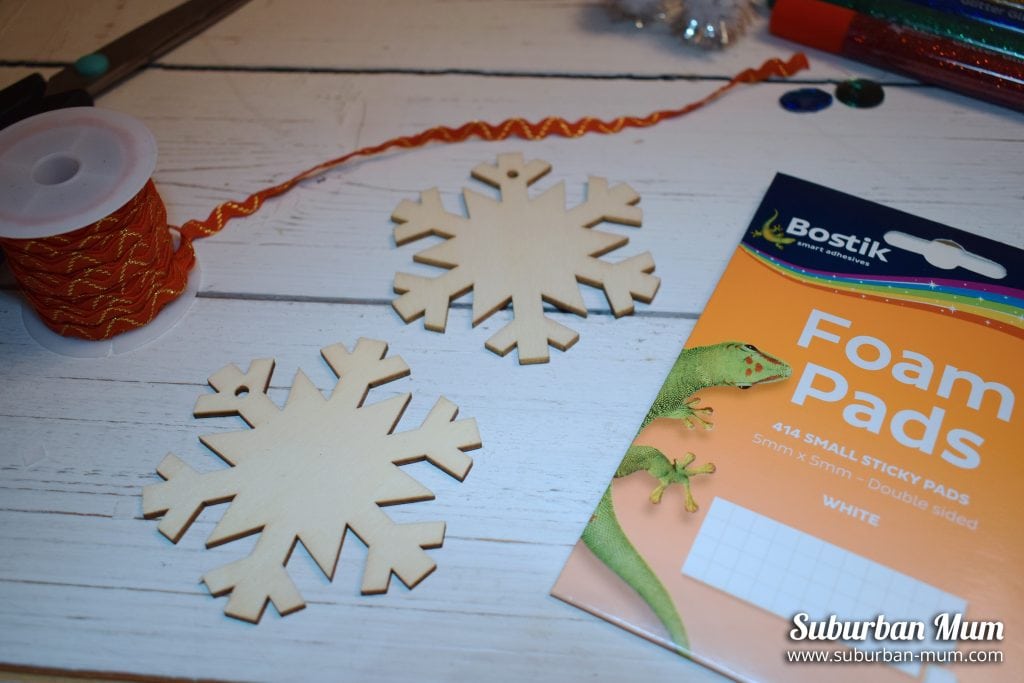 To make the Christmas Snowflake decoration you will need the following:
Bostik Foam Pads
Snowflake Decoration – you can get these from Amazon (Affiliate link)
Ribbon
1. Stick the foam pads onto the snowflake, a bit like a mosaic.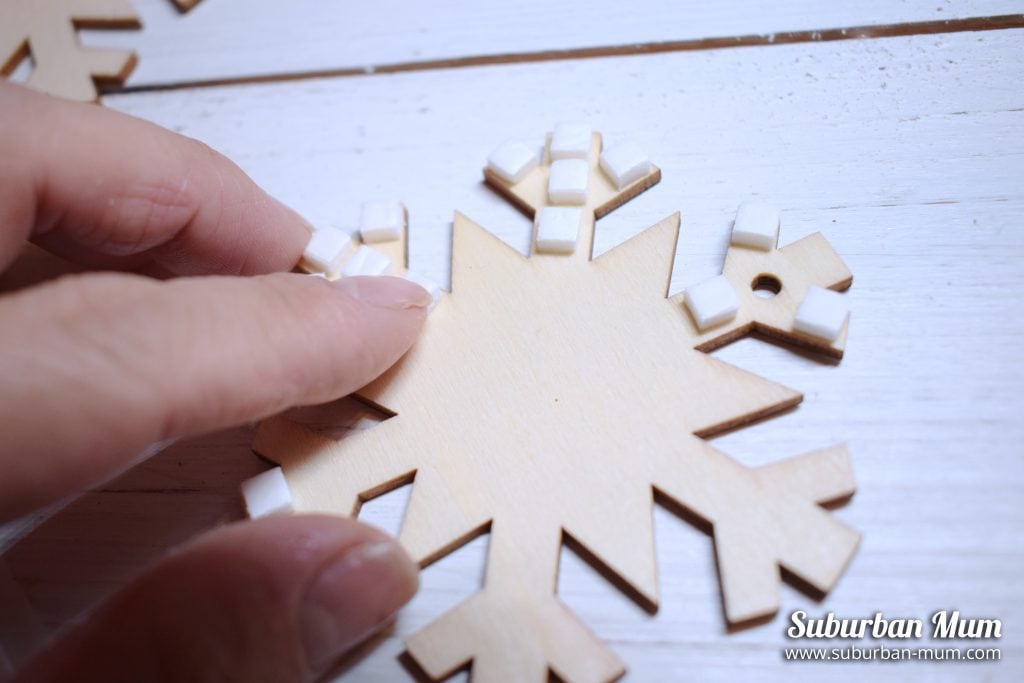 2. Once complete, loop the ribbon into the hole and tie a knot. Your decoration is now complete.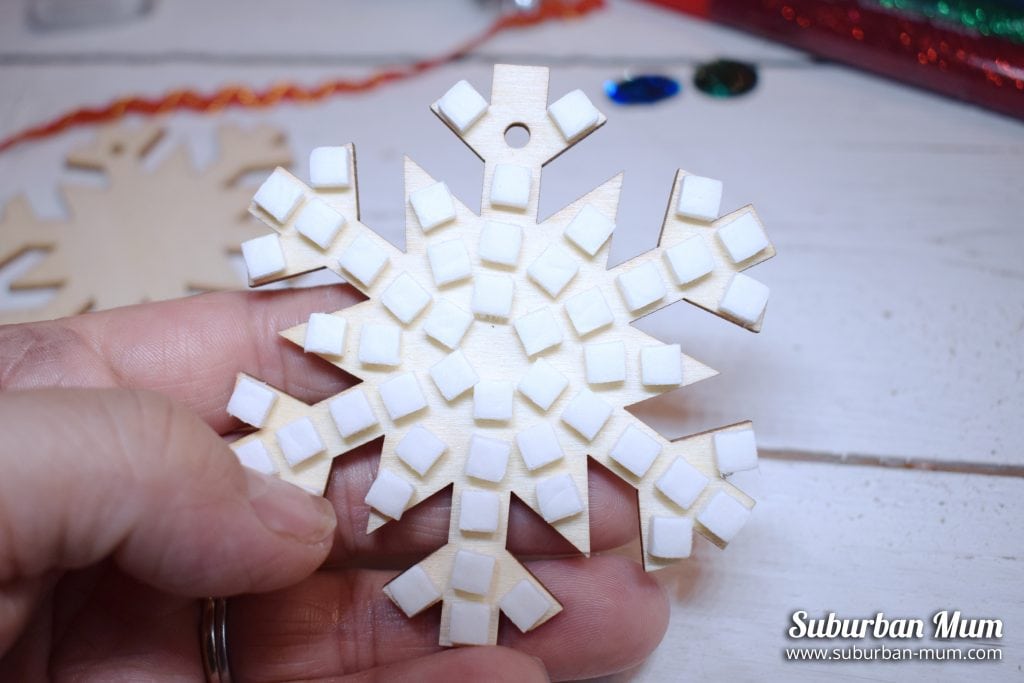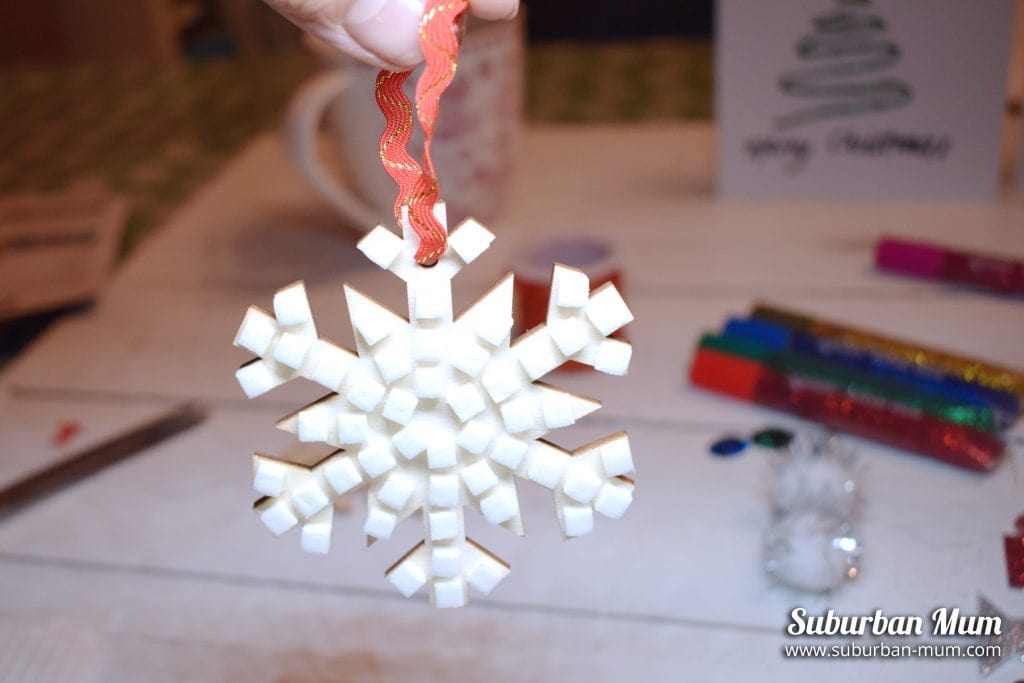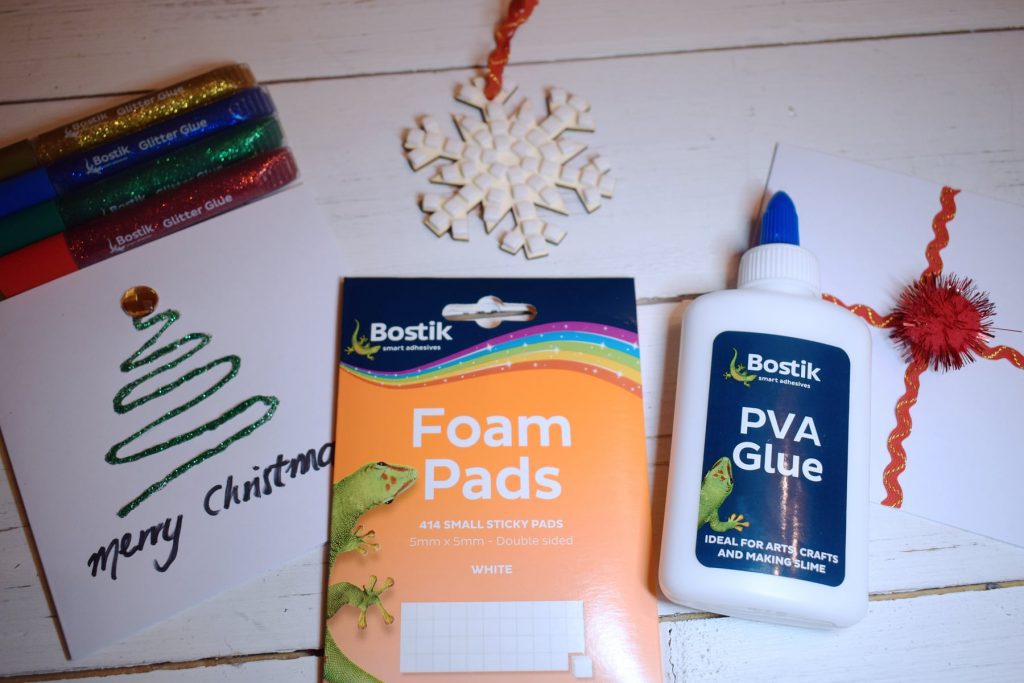 Pin it for later: