I am not quite sure how we're already in November, with less than 50 days until Christmas! I am completely disorganised this year and haven't bought any presents yet. I really need to get my head in the game,
Gift-giving can be rather challenging, if you're looking for ideas, check out this year's Christmas gift guide 2022 there's something for the whole family.
Christmas Gift Guide 2022
Pets
Mrs & Mrs Paw Pet Portraits
Custom pet portraits would make a wonderfully unique gift for pet lovers. Upload a photo of your pet, choose a costume that best reflects their personality and then wait to see a preview of your portrait to approve before receiving the artwork to proudly display in your home!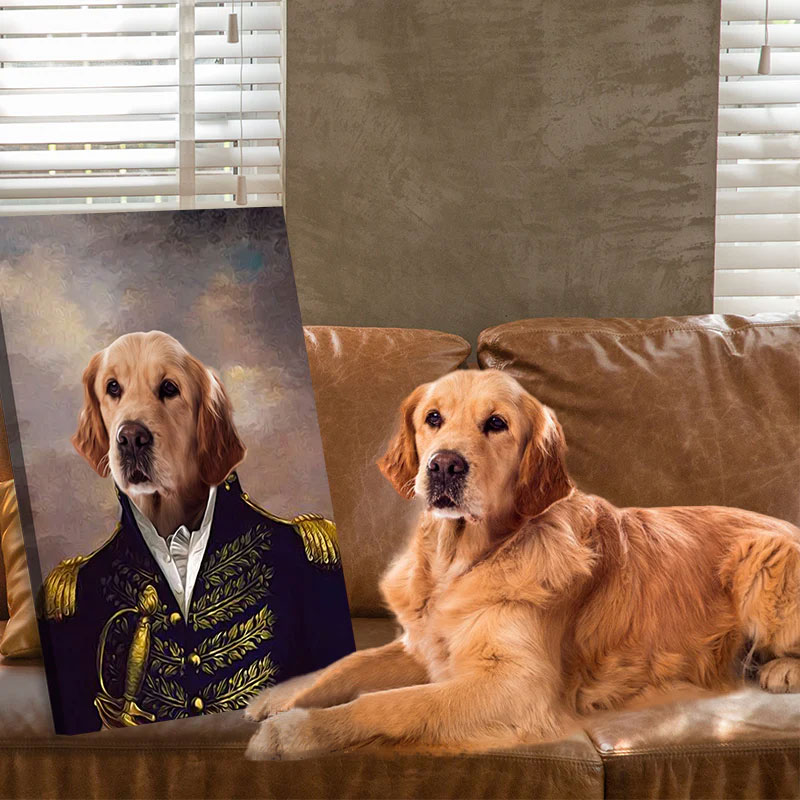 Pets deserved to be pampered over the festive season too, and what better way to do that than by spoiling them with their very own Christmas hamper? The Laughing Dog hamper contains lots of treats including hand-decorated Christmas bone, Macarons, a Festive Wreath and much more…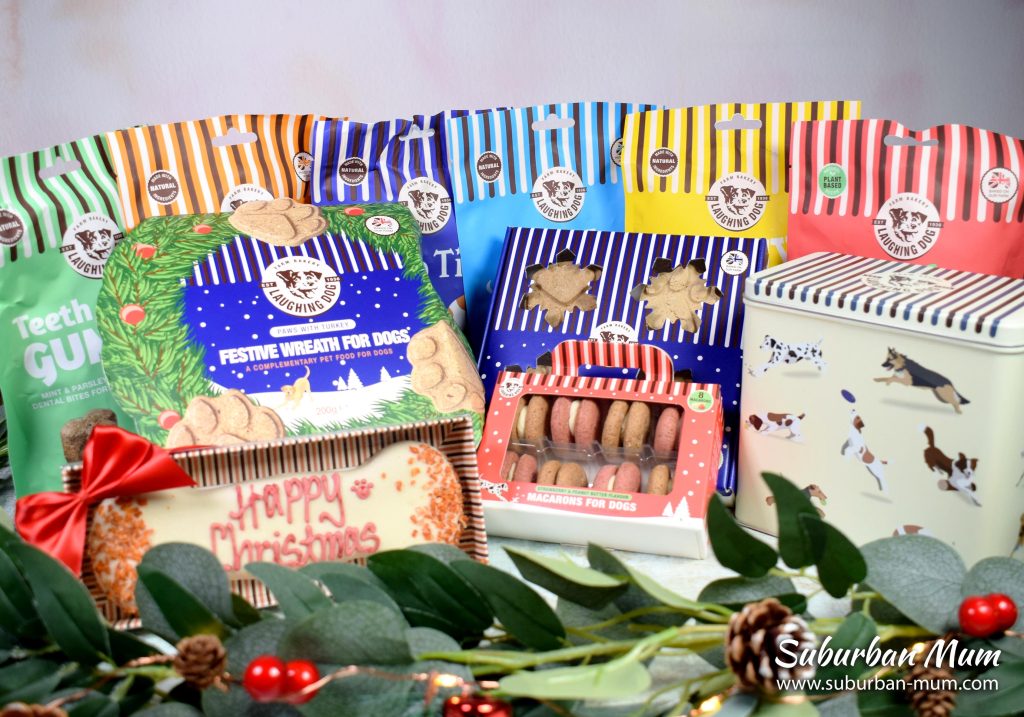 Tech & Gadgets
A new phone case can instantly update the look of your phone and would be a welcome gift for anyone. CLCKR offer a range of cases that don't take up much space. The clever grip also doubles up as a stand in both portrait or landscape mode.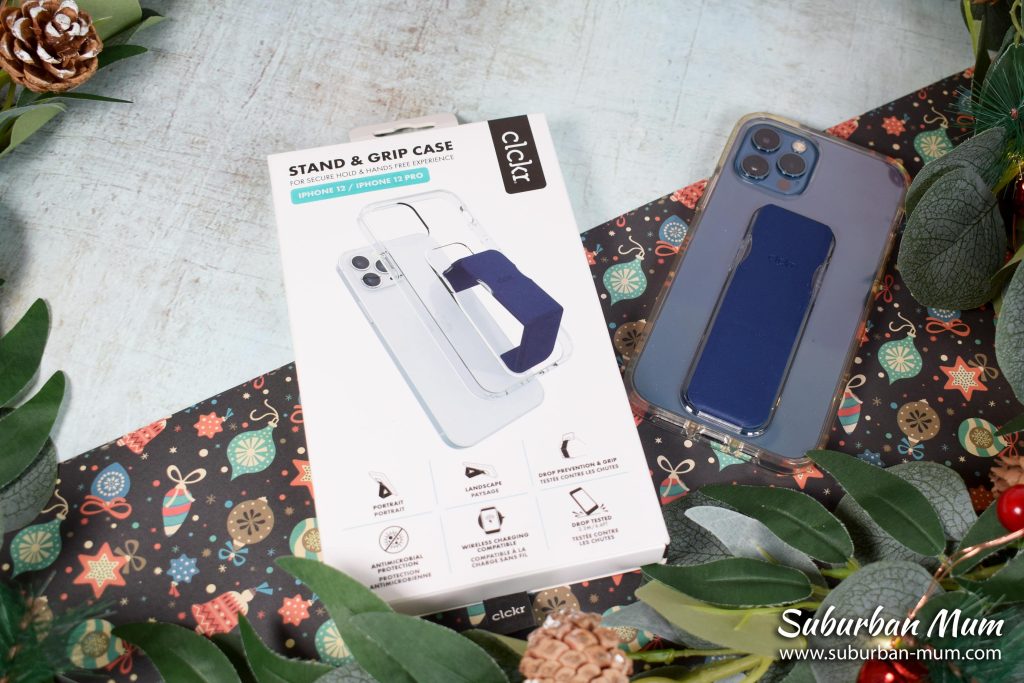 With a range of vibrant colours to choose from, these Urbanista wireless earbuds are possibly the smallest earbuds in existence, but they have a powerful sound compared to their size.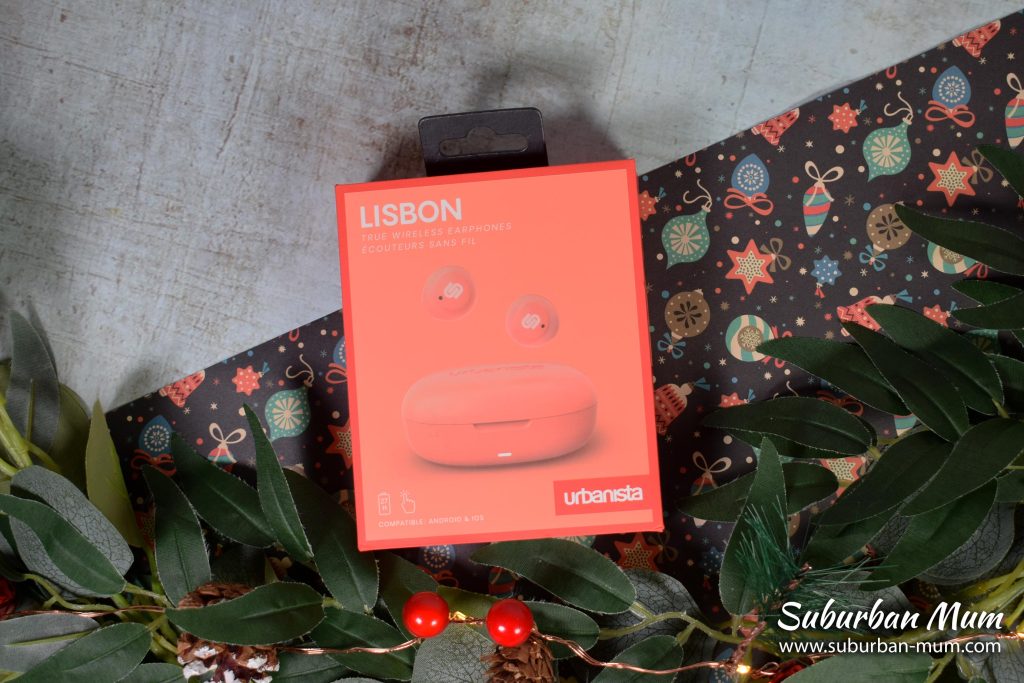 Ideal for your valuables. This Tile Mate Essential variety can be used to keep track of items such as keys, wallets, handbags and more through the use of an app on your smartphone. A great gift for those who tend to be a little forgetful.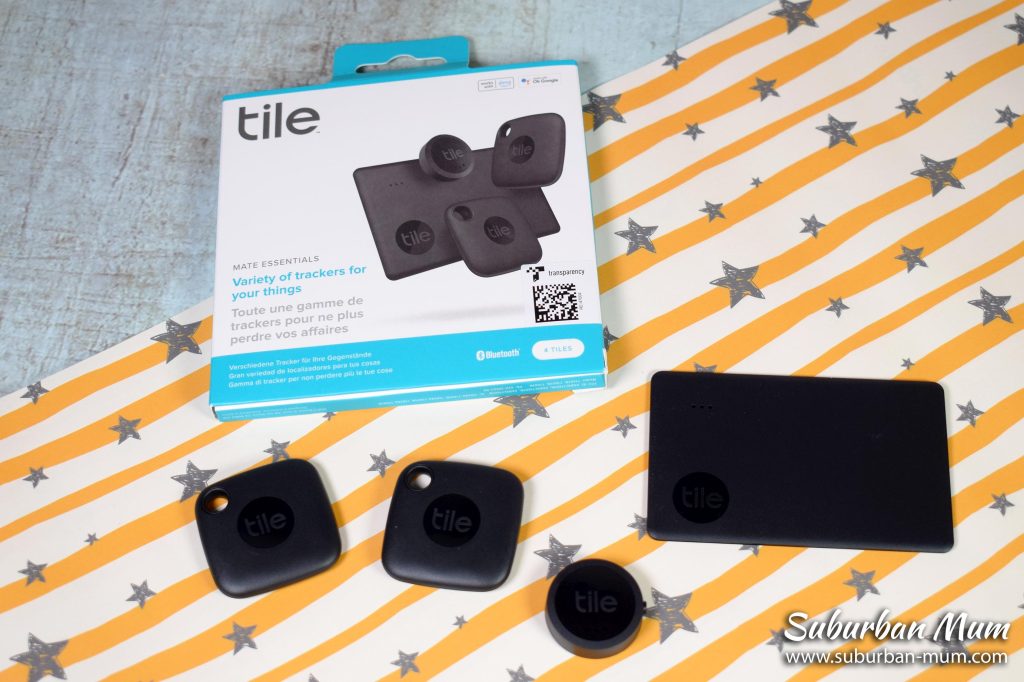 Food & Drink
December is the season for giving, and I know lots of my friends and family would appreciate a nice bottle of wine. Independent Wines have a great selection of wine suitable for all tastes.
Loacker Schwarhof "Morit" St Magdalaner Classico, Alto Adige DOC 2020 was named one of Slow Wine Magazine's top wines. "Morit" has more body and flavour than a typical Schiava. The fresh scent of red berries and plants in the woodland is enhanced by a tiny infusion of Pinot Nero.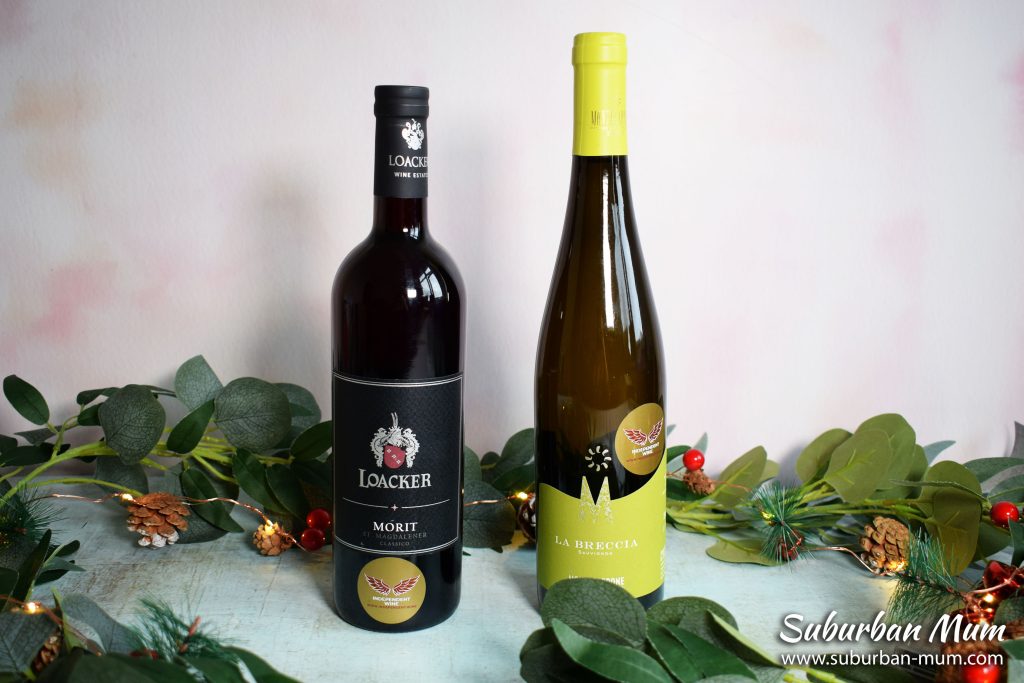 Alternatively, Montecappone "La Breccia" Marche IGT 2020 has won numerous awards across Italy and is tropical, citrus and herbal with aromas of guava, lime, gooseberry, daffodil and lemongrass.
Gin is my tipple of choice, I know it's gotten very popular in recent years, which is great as it also means that there are a lot more mixers available now to choose from. Created by founders Raissa and Joyce de Haas, Double Dutch has a range of 13 flavours of tonics and mixers that will be ideal to accompany any spirits, including Cucumber & Watermelon', 'Pomegranate & Basil', 'Cranberry & Ginger Tonic'.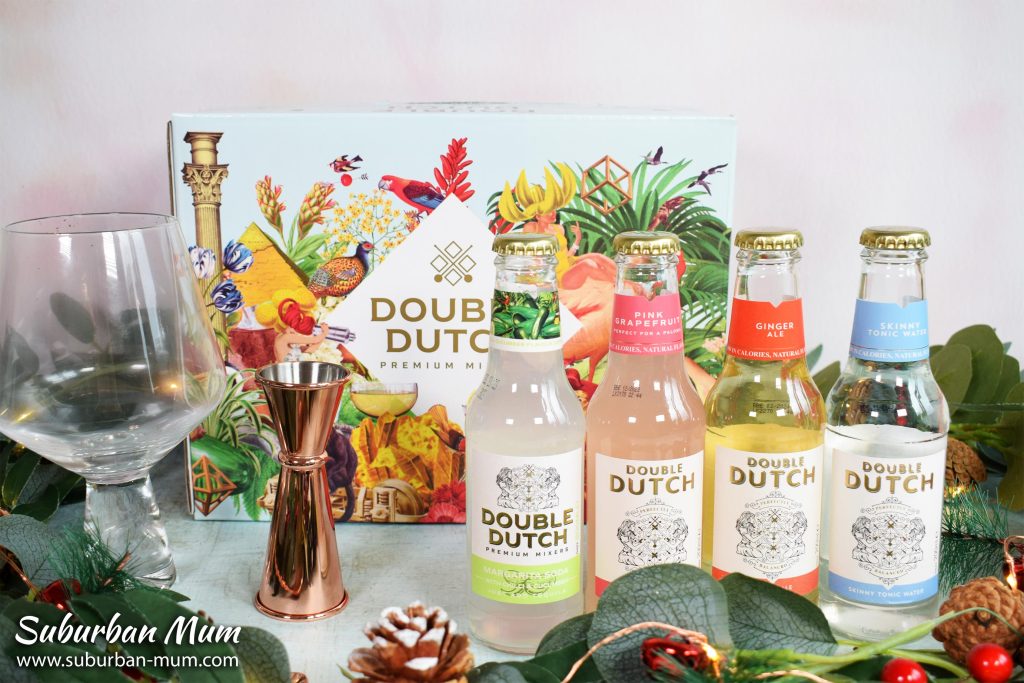 Speaking of Gin, this is a really lovely gin glasses set from VonShef. It comes with two contemporary gin glasses, a rose gold mixing spoon and a double jigger. It's all packed in a box ready to be wrapped and put under the Christmas tree.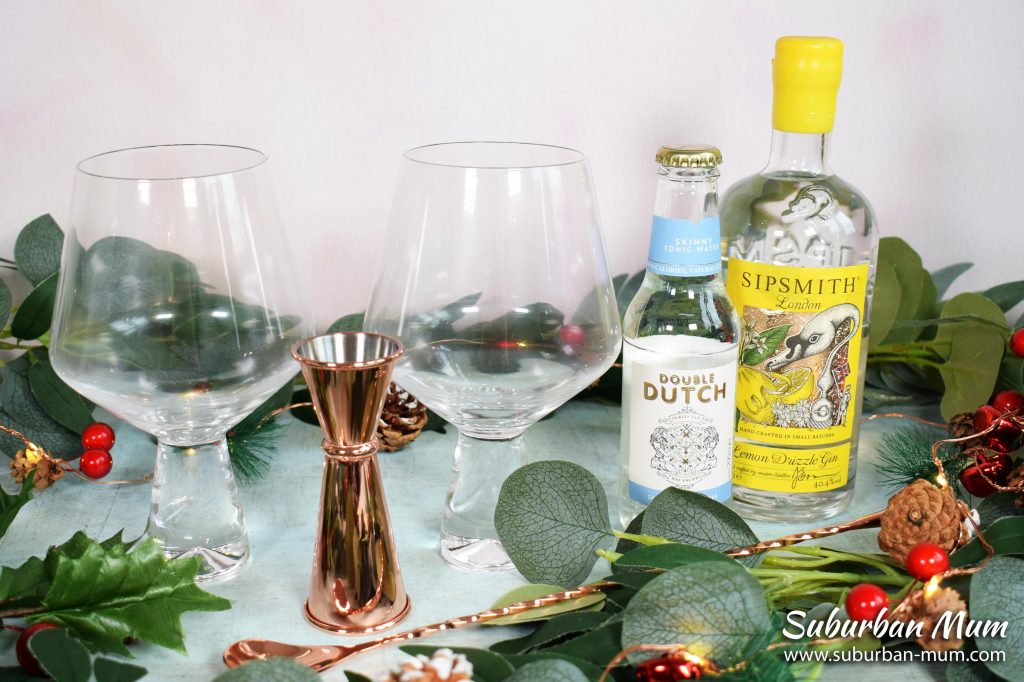 I don't know about you, but my family and I all have a very sweet tooth. We love our food anyway, but when it comes to desserts, it's another level! The Vonshef 3-in-1 snake maker would make a great gift for those who want to enjoy making sweet treats in the comfort of their own home. It comes with three interchangeable mini plates that allow you to make waffles, brownie and doughnuts. What more could you ask for?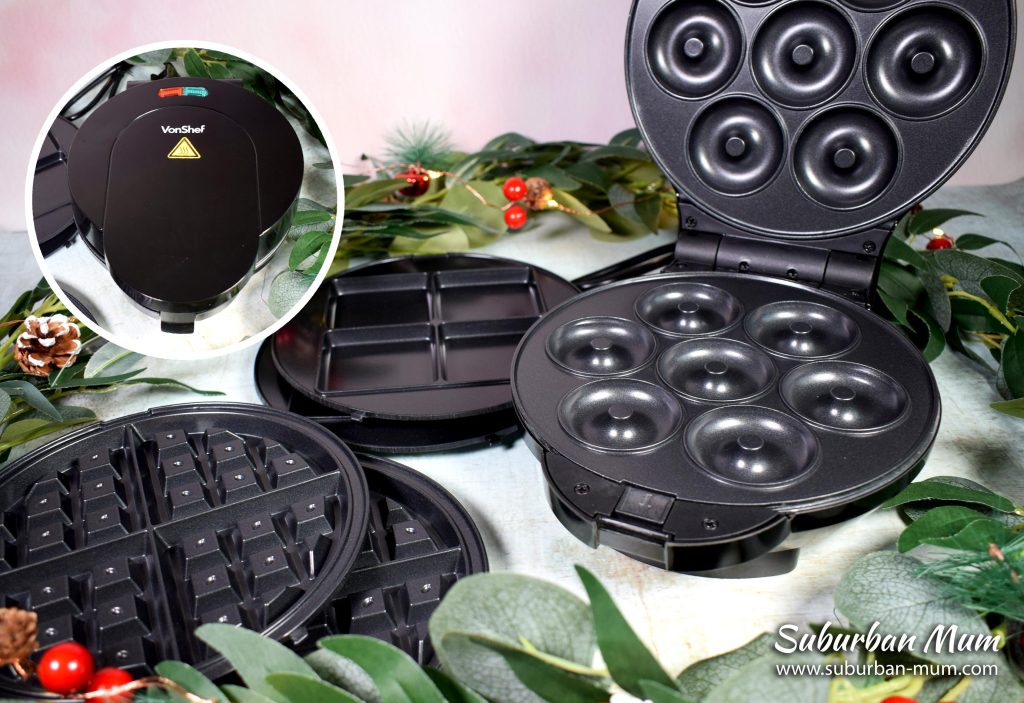 Games
Christmas for us, (apart from all the food!) is about spending lots of family time together and we spend a lot of it playing both traditional board games and computer games. Here are some ideas for this year.
I think this is going to be a big hit in our house this Christmas. Boxbollen is a ball that is attached to a headband. It aims to improve your hand-to-eye coordination by boxing the ball. Not only will it improve your focus but also your reflexes and body control. Through the use of an app, you're able to connect to either your phone, Smart TV or Tablet to see how well you're doing. Compete with friends and family or go solo. I have a feeling it's going to be addictive!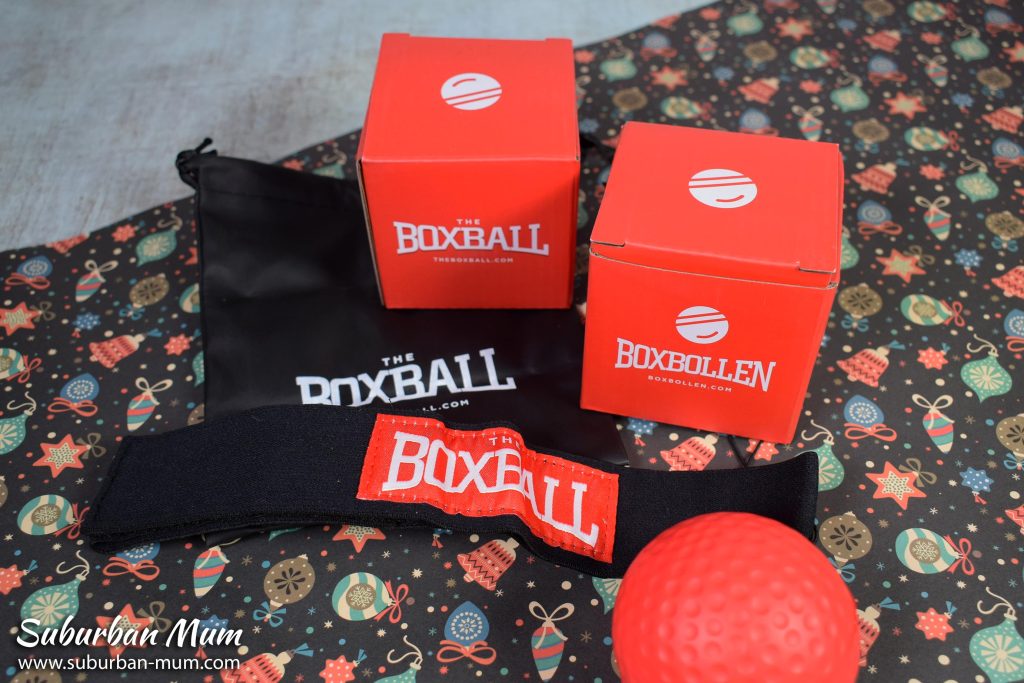 Brain Ache is a picture game where you race to identify familiar catchphrases or words. The first to guess the correct answer wins the card, and the first player to earn 10 cards is crowned the winner. The game contains over 300 cards with catchphrases that were compiled in the UK.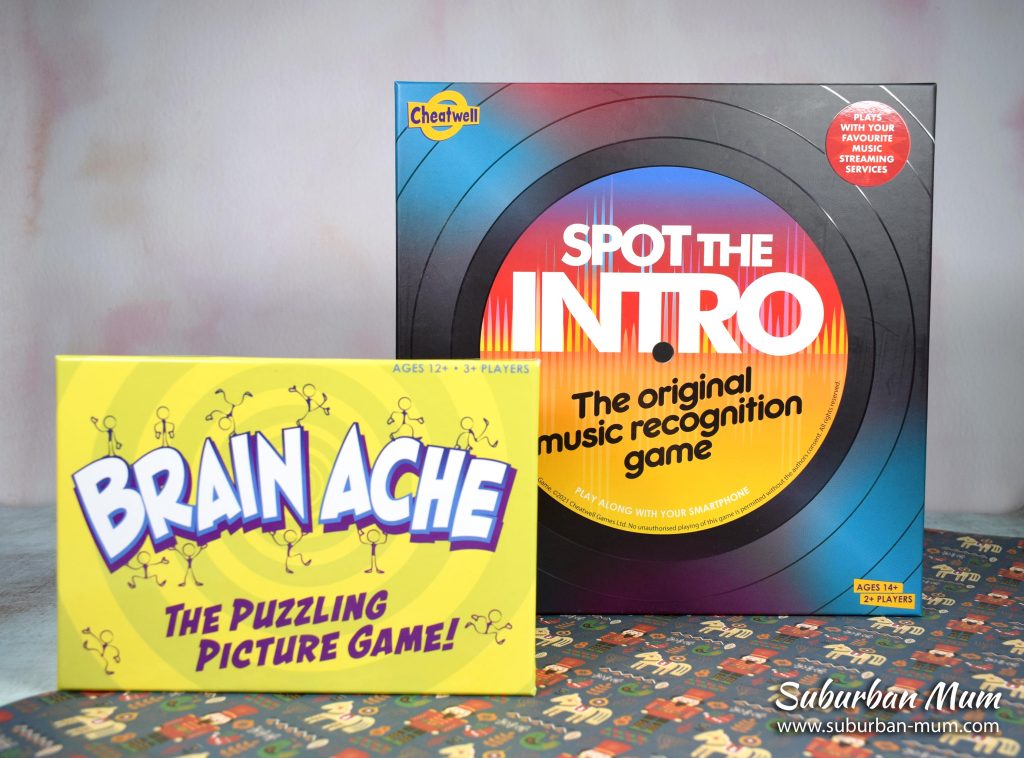 Featuring hits from the last 6 decades, Spot the Intro is a game where teams compete to recognise songs from 10-second clips. With the use of the app, you scan the game cards to play the clips. There are tracks for every generation, and would be a great addition to any game's night get-togethers.
A simple but brilliant game. Two teams each have a sock filled with 30 items. The aim of the game is to turn the spinner on the board, as soon as the arrow lands on an object, it's a race to find that item. The first team to find the object wins a point.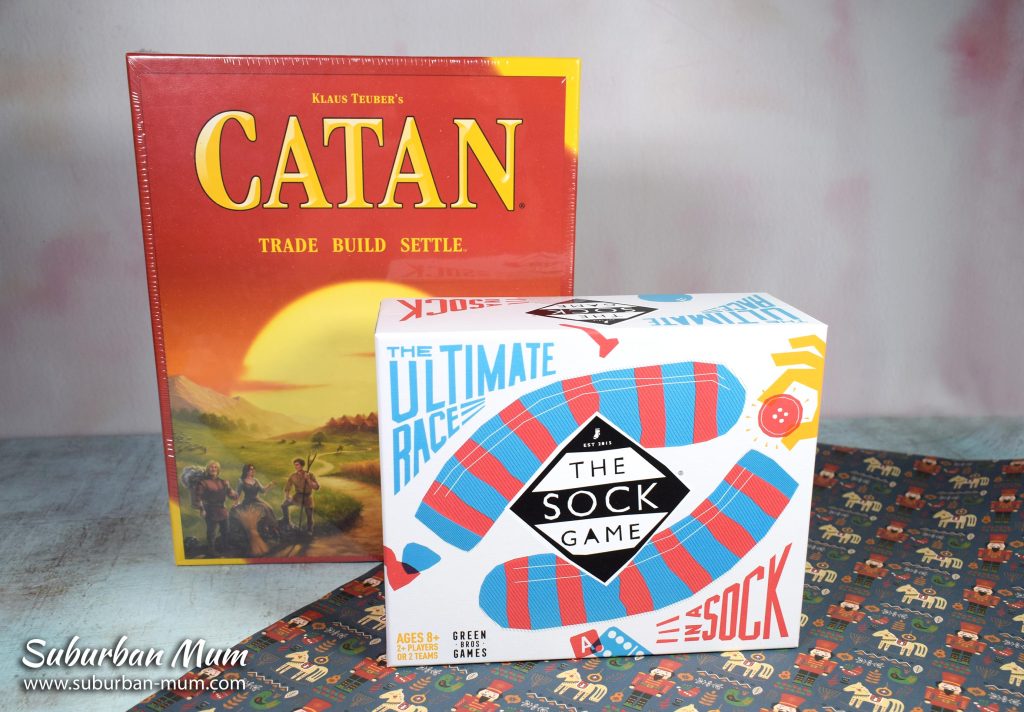 With its entertaining and easy-to-understand gameplay, Catan has been played by millions of families across the world. Catan is a game of trading and development where you head to an island to establish communities, gather and sell resources and turn it into a prosperous colony. One for families with kids aged 10+
After the success of the iconic TV Game Show, we now have the chance to take part in our own Crystal Maze game. Team up and go through the four themed time zones: Futuristic, Medieval, Aztec and Industrial winning challenges to gain time crystals to buy you time for the final challenge in the Crystal Dome.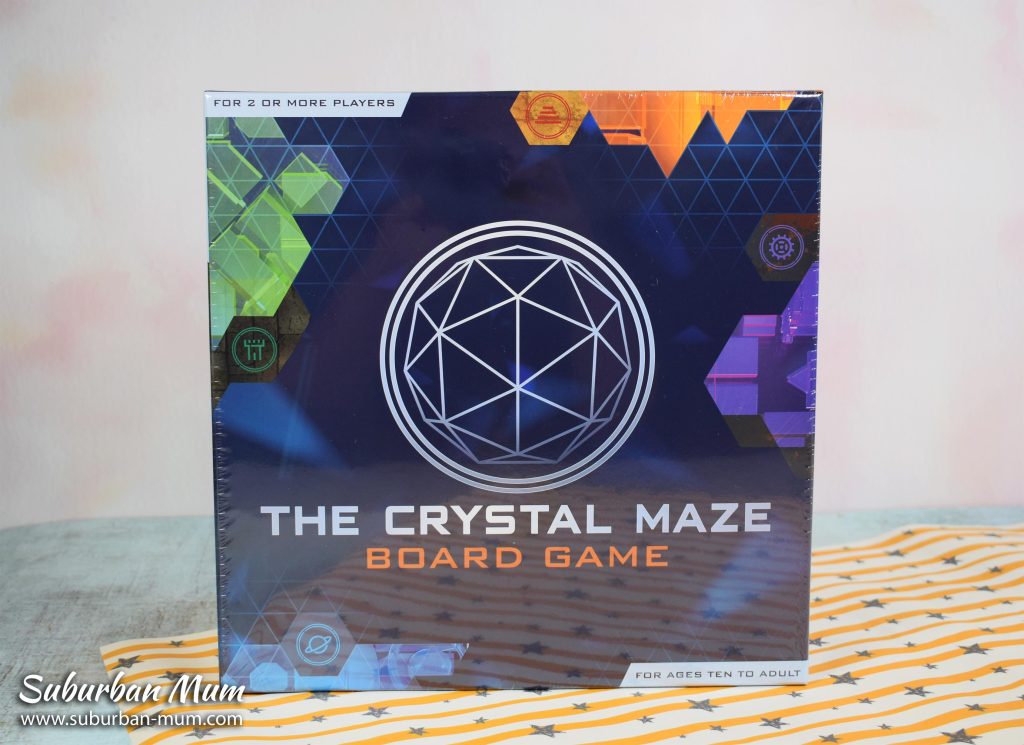 Enjoy a day at the races but in the comfort of your own home. The Really Nasty Horseracing game is a competitive game of bluffing, double-crossing fun! Whether you back your own horse or someone else's, the aim of the game is to win and you don't need any knowledge of horseracing to play. Mr H and I had this game back in our 20s, and it was absolutely brilliant. I am so pleased it made a comeback so we can play with the boys too.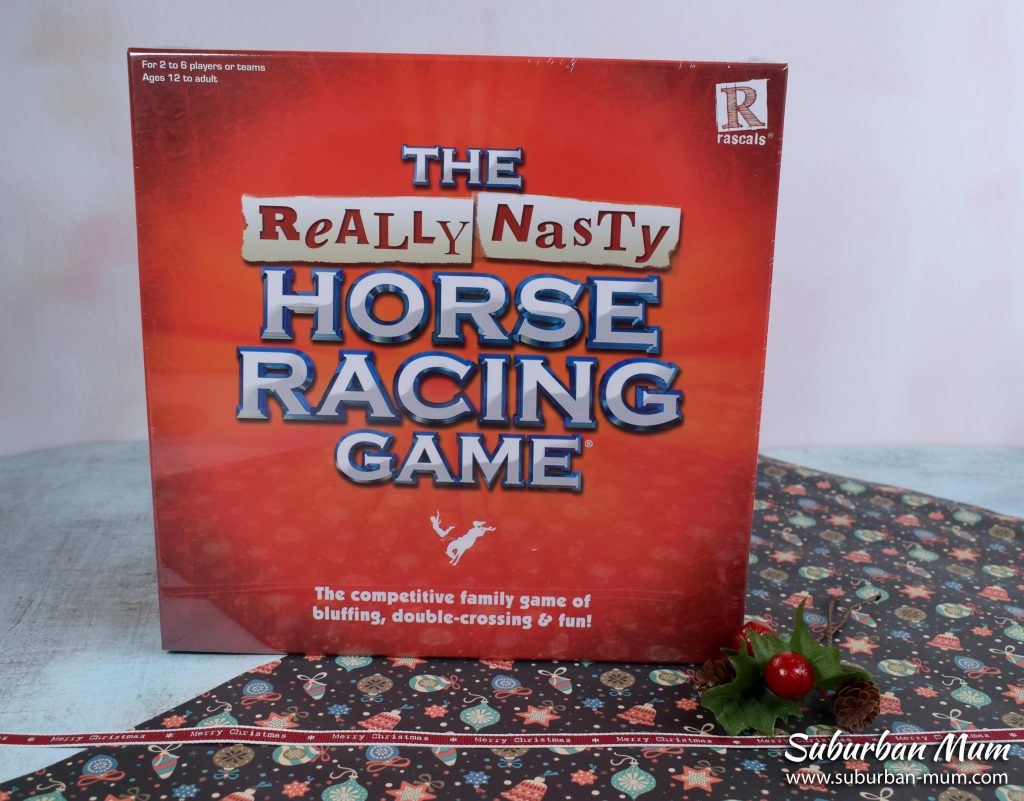 Based on the movie DC League of Superpets: The Adventures of Krypto and Ace, you play as either Krypto or Ace and fly across Metropolis's streets and skies to save the animal population from impending doom.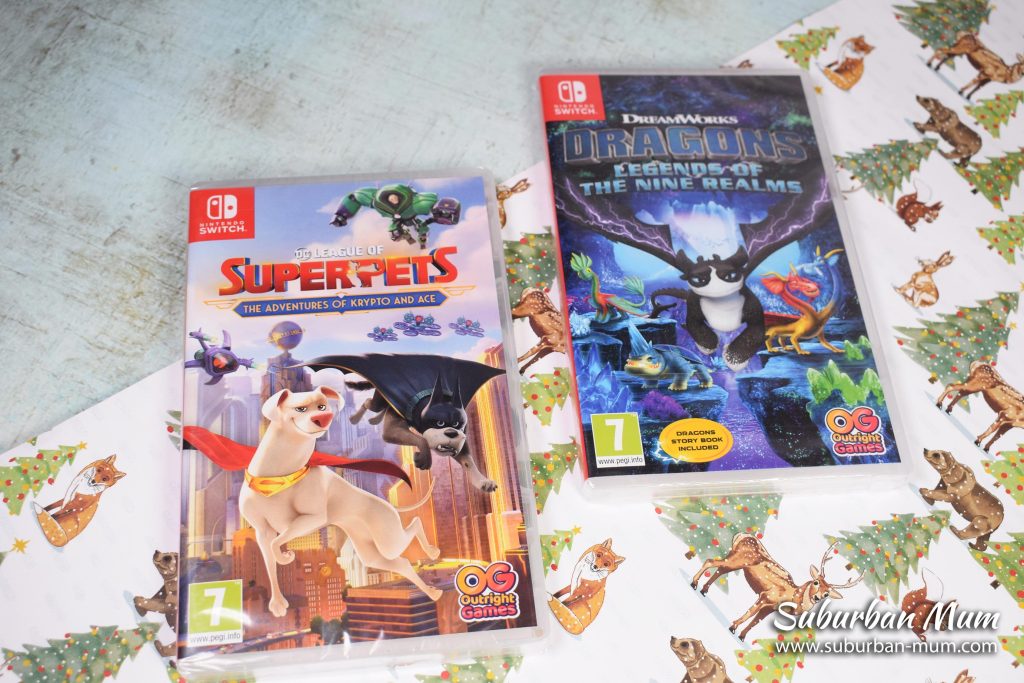 Set in the world of the critically acclaimed DreamWorks How to Train Your Dragon franchise, players will be on a quest to preserve Thunder's family and save dragonkind.
STEM
Although my boys are older now, there are still STEM toys out there that help them keep their brains ticking over.
My boys are huge Pokemon fans, and I know there'll be a lot of other kids out there who are too. Build an amazingly detailed Pikachu that is fully movable. The set comes with a display case and a rocky path which becomes animated when the toy is activated. Once the model is complete, turn the crank to set its legs, feet and tail in motion. Suitable for older kids aged 12+.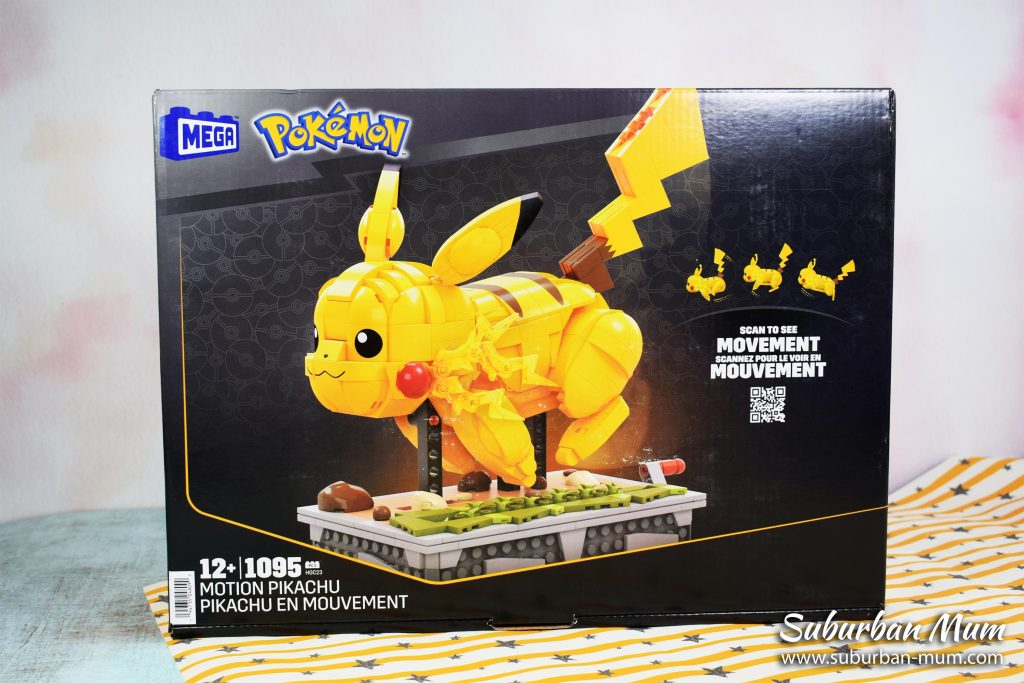 From the award-winning Engenious Contraptions range which is a flat-pack puzzle that you construct, the Helix Marble run is inspired by Victorian cast iron engineering, where the marbles revolve around the 2m helical track. Shortlisted in the "Gift of the Year Awards 2022"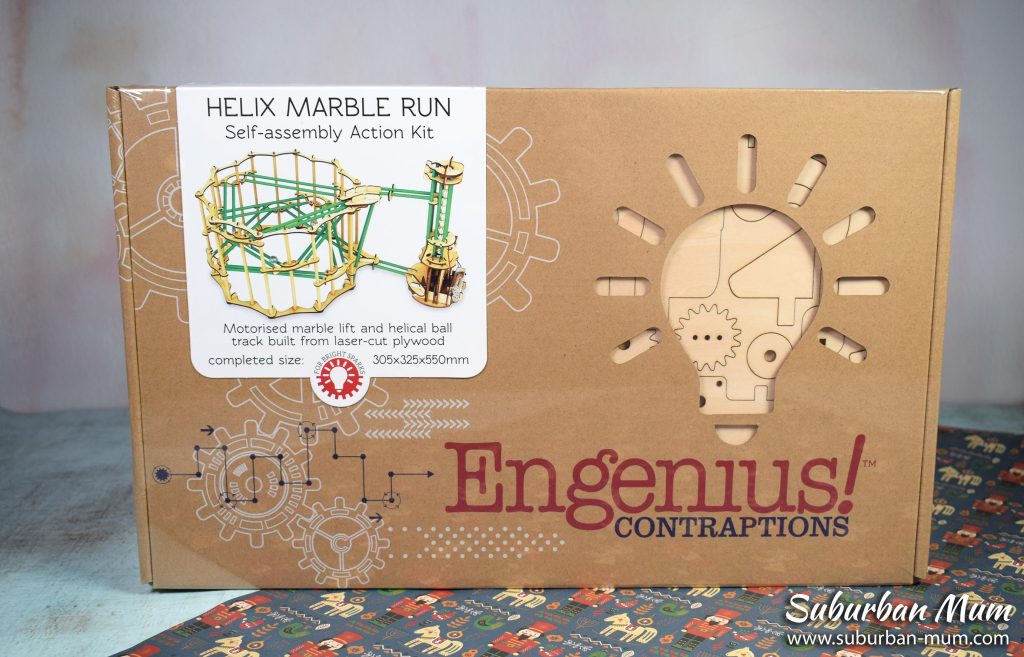 Geomag is a firm favourite with my boys, the Geomag Mechanics range uses the forces of magnetism with the world of mechanical construction to foster creativity, inventiveness, and innovation.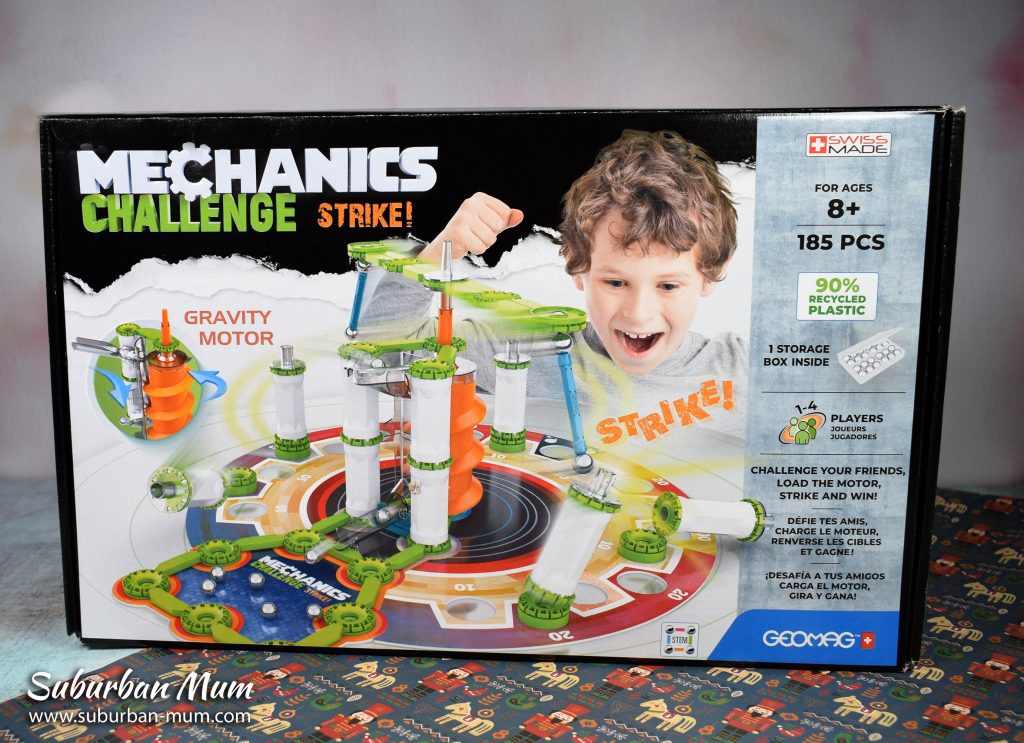 Health & Beauty
Made from real Himalayan salt, this LED lamp changes colours bringing a bit of calm to your home. Himalayan Salt Lamps are said to have many benefits, including lifting your mood, easing allergies and improving sleep.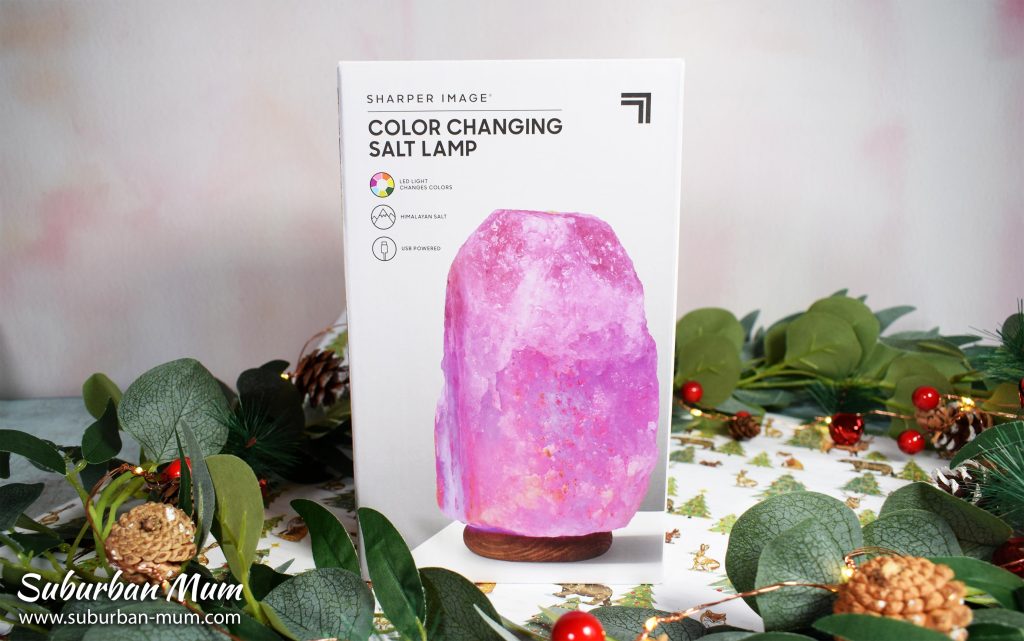 Candles make great gifts, especially when they're Yankee Candles. This gift set includes 1 x Holiday Magic Jar with scents of bayberry, clove, cinnamon and balsam fir. Also includes 1 x Small Dusted Pine Jar with scents of pine, eucalyptus rosemary, sandalwood and cedarwood. Both come packaged in a lovely gift box.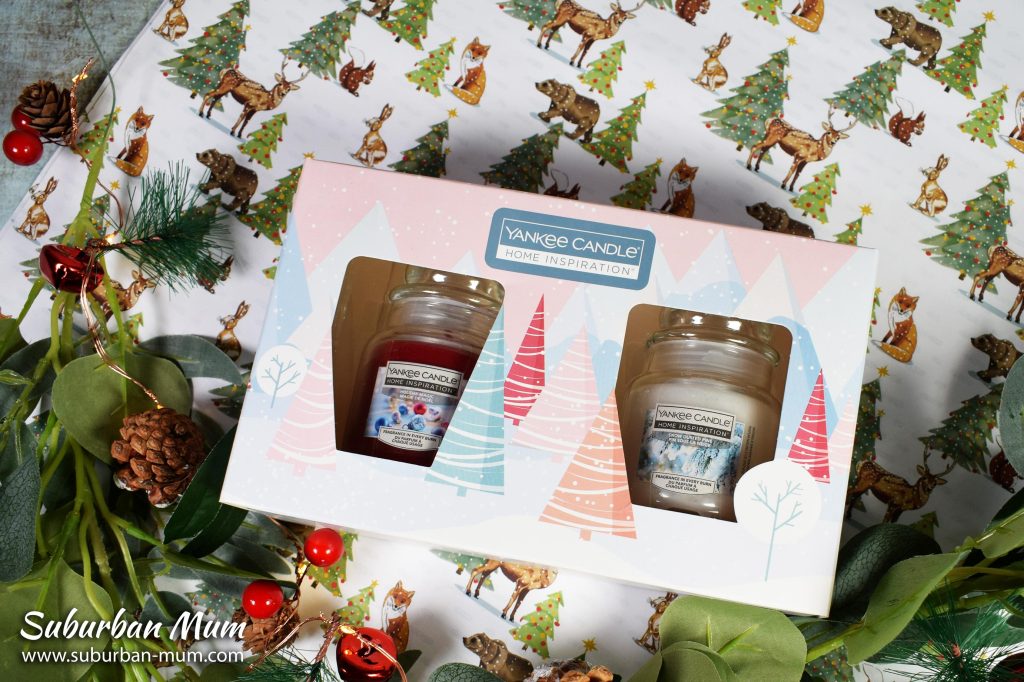 Keep those tootsies warm when you're out and about with a pair of boots from Hotter Shoes. I've had many a pair of winter boots from Hotter before; they are well-made and super comfy. This pair of Grace Boots is lined with faux fur and has removable insoles. It's available in sizes 3 – 9 and would look great teamed with a pair of jeans or leggings.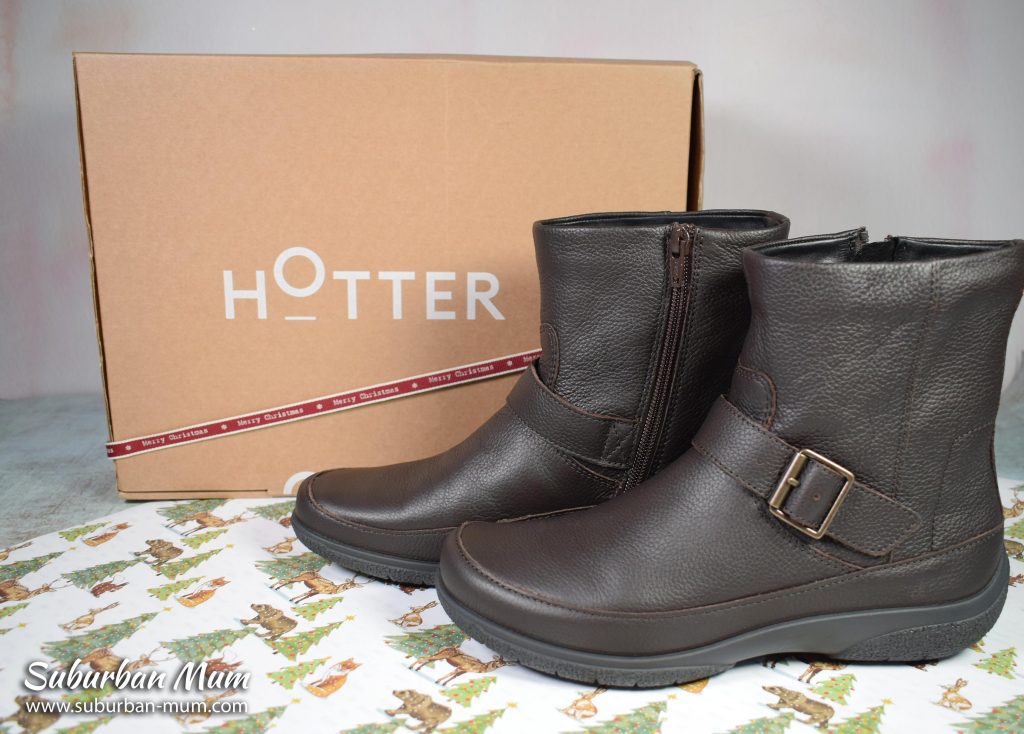 Spoil your wife or girlfriend with lingerie from Pretty Polly. For those seeking a little bit of edge in their underwear, the new Graphic Mesh range features a stunning animal mesh with broad bands and graphic accents.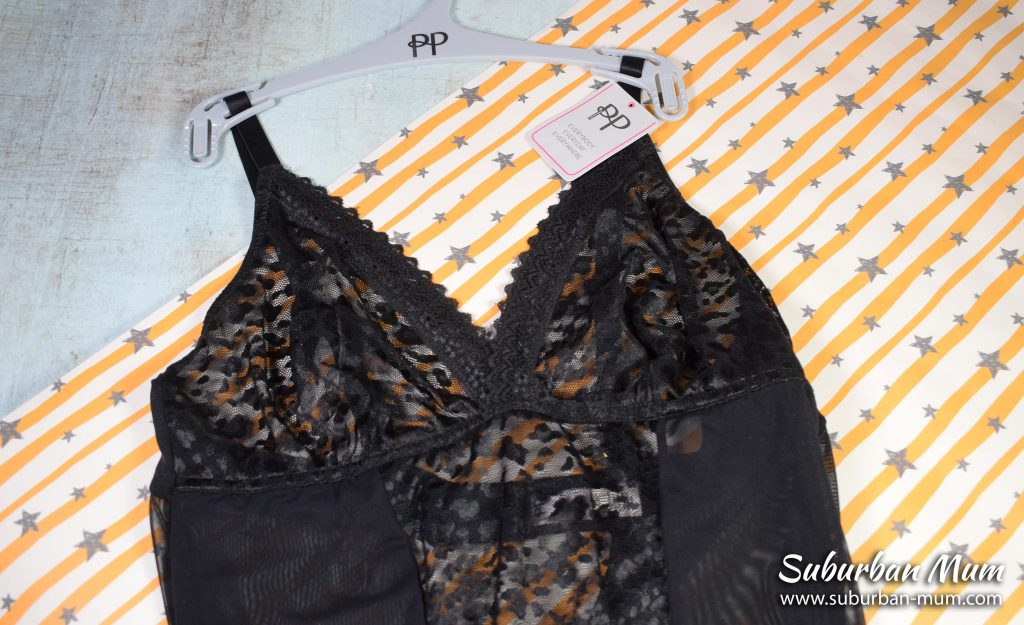 If you're looking for something for the man in your life, Mainline Menswear offers some great options. Specialising in men's designer clothing, you will be sure to find something to suit. This stylish BOSS Lounge hoodie is lightweight with ribbed cuffs and a full zip fastening.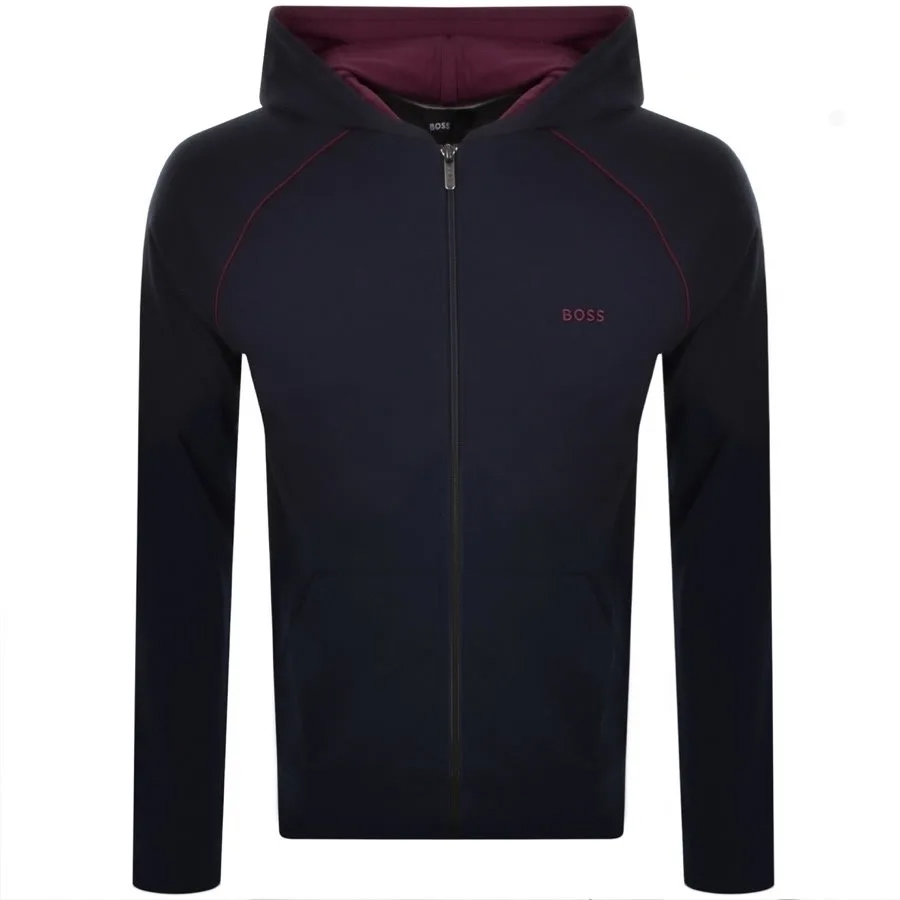 Personalised Gifts
Turn your precious photos into beautiful pieces of artwork. Turned Art is a digital watercolour painting produced by professional designers, customisable to suit the style and decor of your house. Choose a photo of your family, your children or even your pet!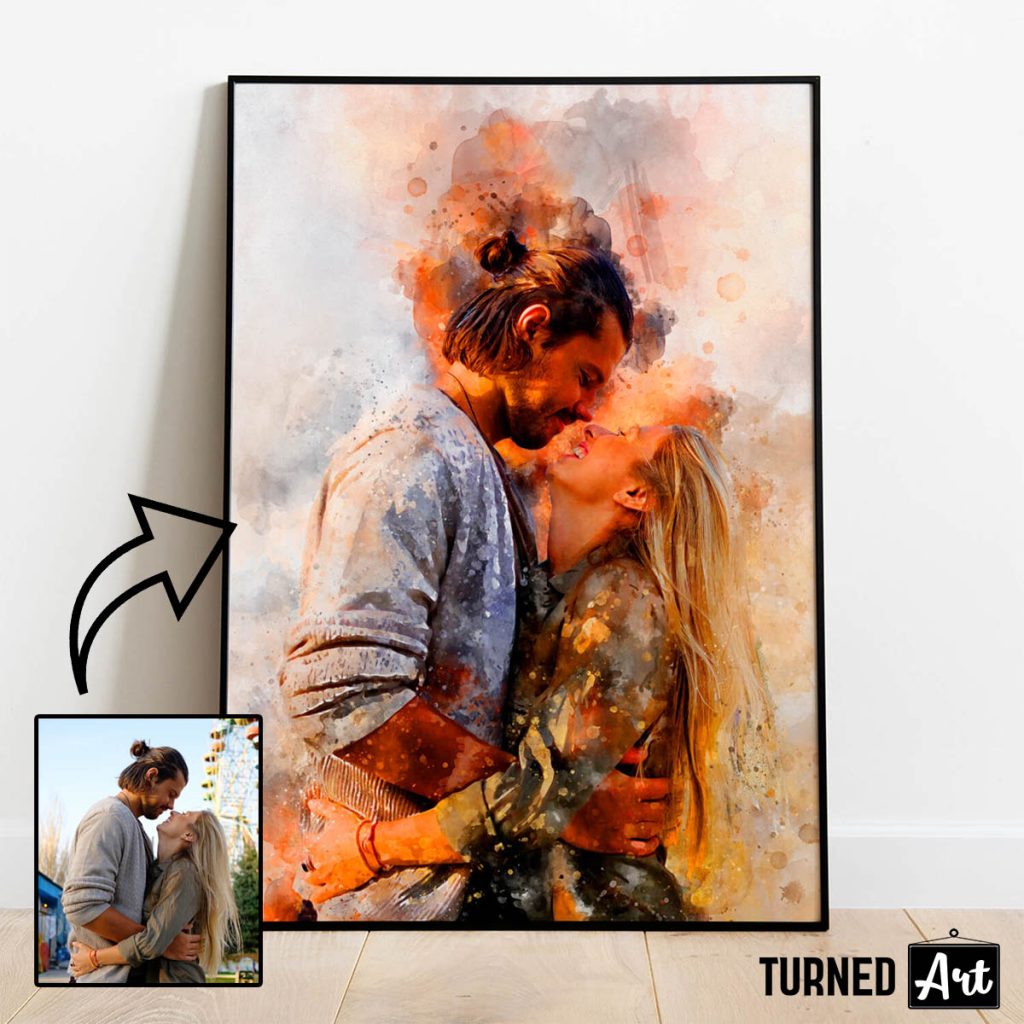 Gift Cards
The VEX Present Card is the ideal gift for when you don't know what to buy the recipient, or if the giftee isn't sure what they want. The VEX gift card offers over 150 Gift Cards and eGift Cards for your friends and family to choose from via Voucher Express. From Fashion & Home to Experience Days, foodies, fashionistas, thrill-seekers and supermarket shoppers are all guaranteed to find a favourite brand.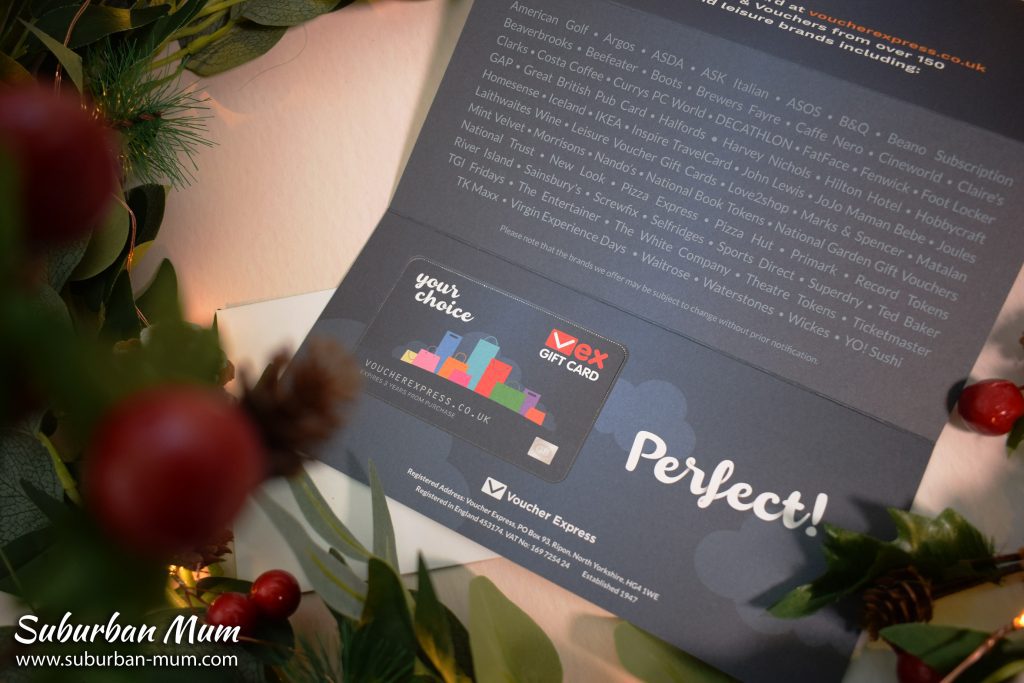 For Teens
If my 12-year-old is anything to go by, teen and pre-teens are tricky to buy for. They've passed the toy stage, so you need to be a bit more creative!
If you're struggling to know what to buy your teen, how about an LED backpack from Futliit? With the night's drawing in, it gets dark adjust around the time it's time for the walk home from school. The Futliit backpack has two strips of LED lights that has two modes (either flashing or always on) that you can easily activate via the buttons on the strap. The Futliit LED backpack instantly makes you visible to drivers on the road, keeping your teen safe.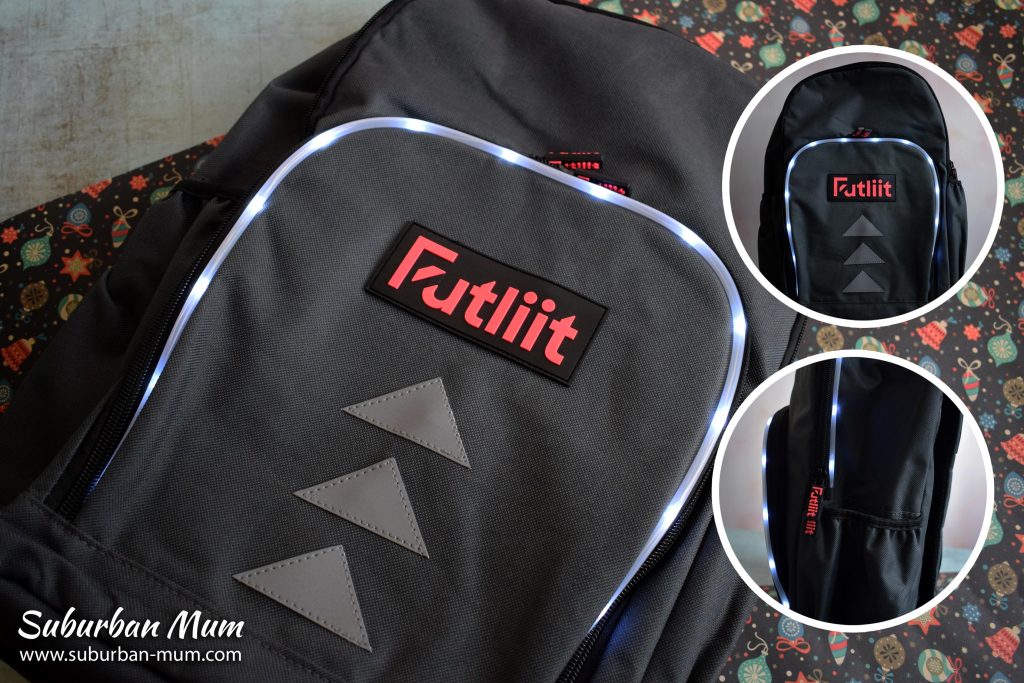 Made from 100% cotton, this hooded poncho towel robe from Halocline makes changing out of swimwear a doddle as it's easy to put on and take off. The towel robe is also spacious, very soft and will keep you cosy and toasty.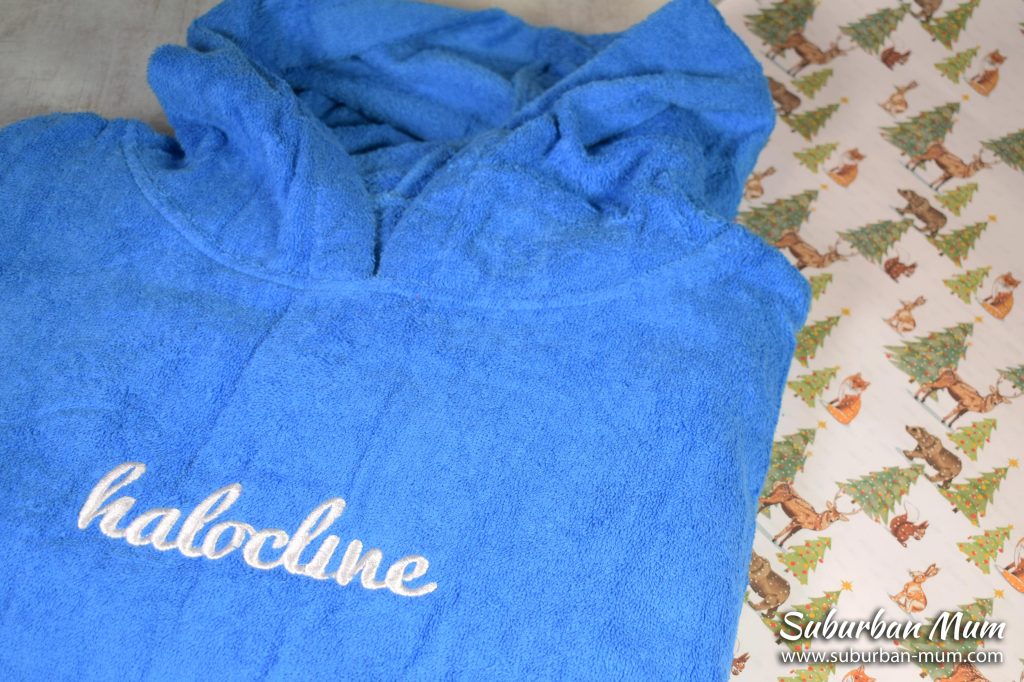 Other
It's always handy to have a shopping bag with you nowadays, and this Key Ring Shopping bag means you'll always have one on your keys. Would make a lovely stocking filler.