There are only 40 odd days left until Christmas and if you're anything like me, it will have suddenly crept up on you. I've only just started present buying and still have to pre-order my turkey! Gift buying can be a little bit stressful, can't it? You want the gift to be perfect and something they will like and make use of. Over the years, gift buying has firmly become something that has fallen to me – whether it's presents for my family or Mr H's. (not quite sure how that happened)
If you're in need of some inspiration read on for my Christmas gift ideas for the family.
Ideas for Him
Clothing
It's always hard to know what to buy for the men in your life who seem to have everything. One thing I've learnt over the years is that they always welcome items of clothing. Specifically, items that will keep them warm because, in my experience, men hate being cold! I'm sure a good quality coat like this Men's North Face insulated jacket would be very welcome. The jacket has waterproof fabric technology to keep you warm and dry. I don't think you can ever go wrong with North Face insulated jackets for men. Mr H has had men's insulated jackets before but they don't seem to be a warm as this one.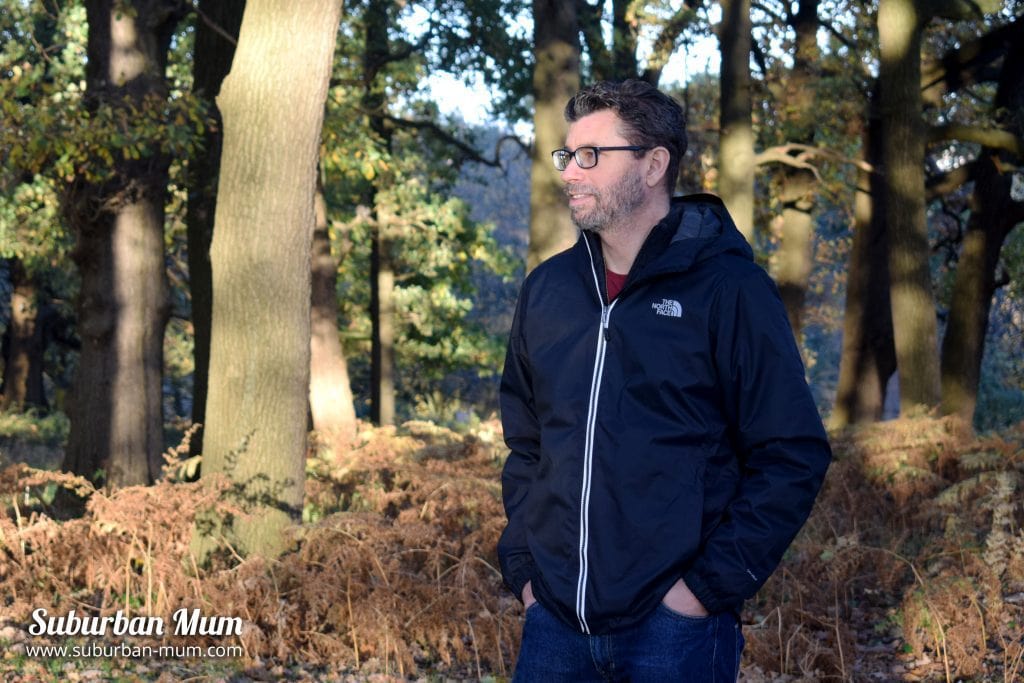 £105 | Insulated Jackets for Men from Millets
These men's gloves from North Face would complement the jacket above well. They're also insulated to keep your hands toasty and best of all, have Etip™ touchscreen compatibility so you can keep them on and still use your smartphone.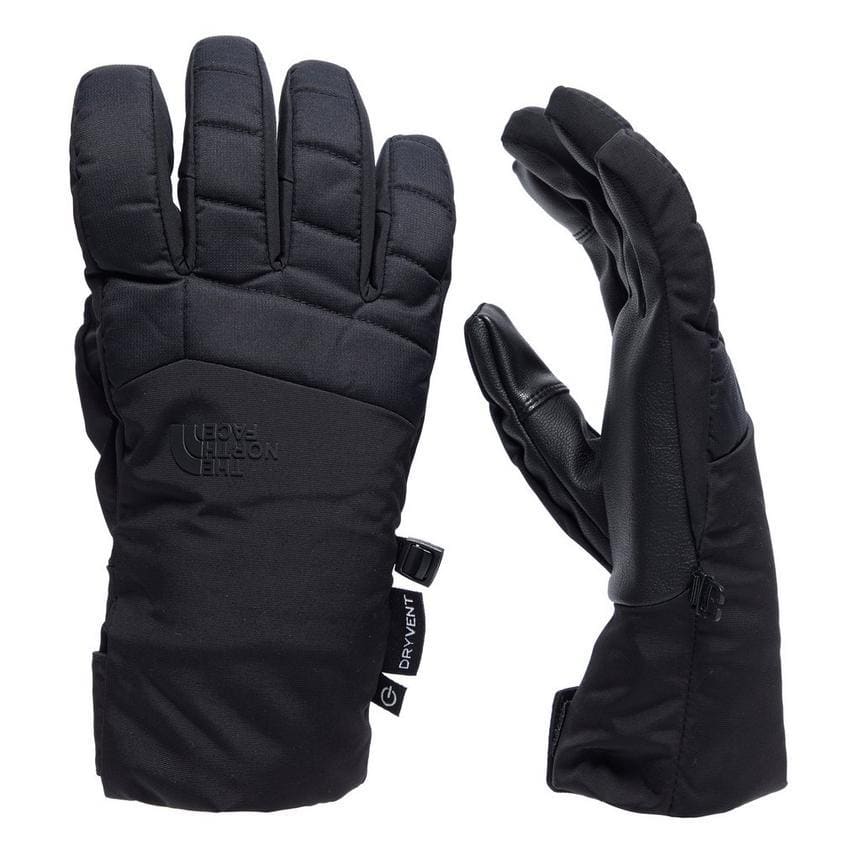 £45 | Men's North Face gloves from Millets
G Star Raw Zed Belt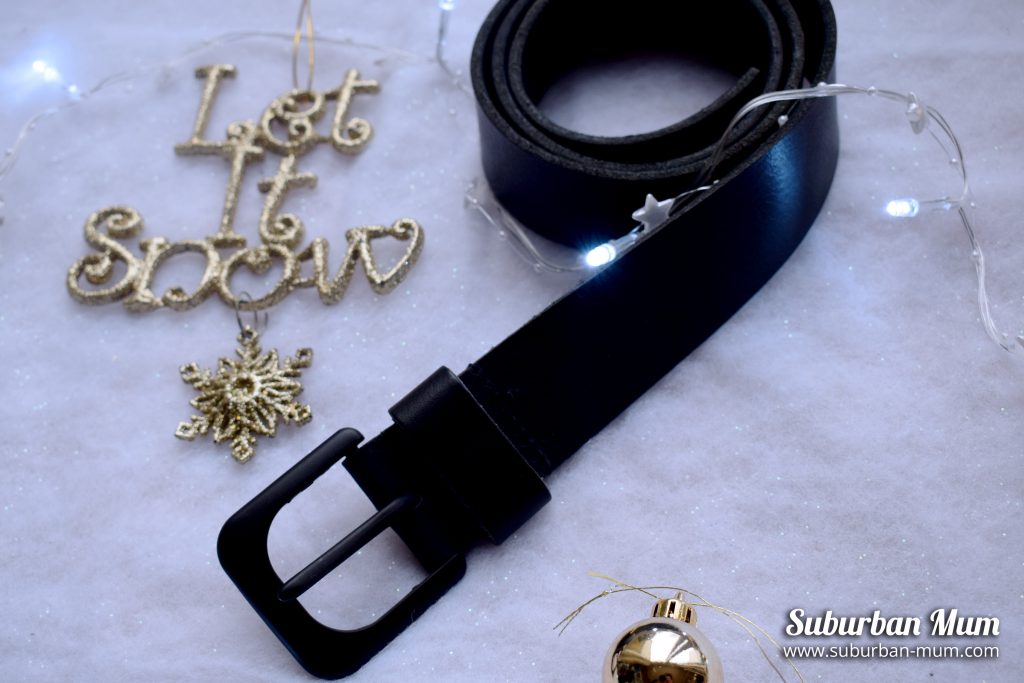 Aside from clothing, try thinking about accessories they may need. Cufflinks, ties, a new wallet? How about replacing their old belt with a new G Star Raw belt in black Cuba Leather? The metal buckle is matt black and embossed with the G Star Raw logo.
£35 | Mainline Menswear
Gillette Mach3 Limited Edition Gift Set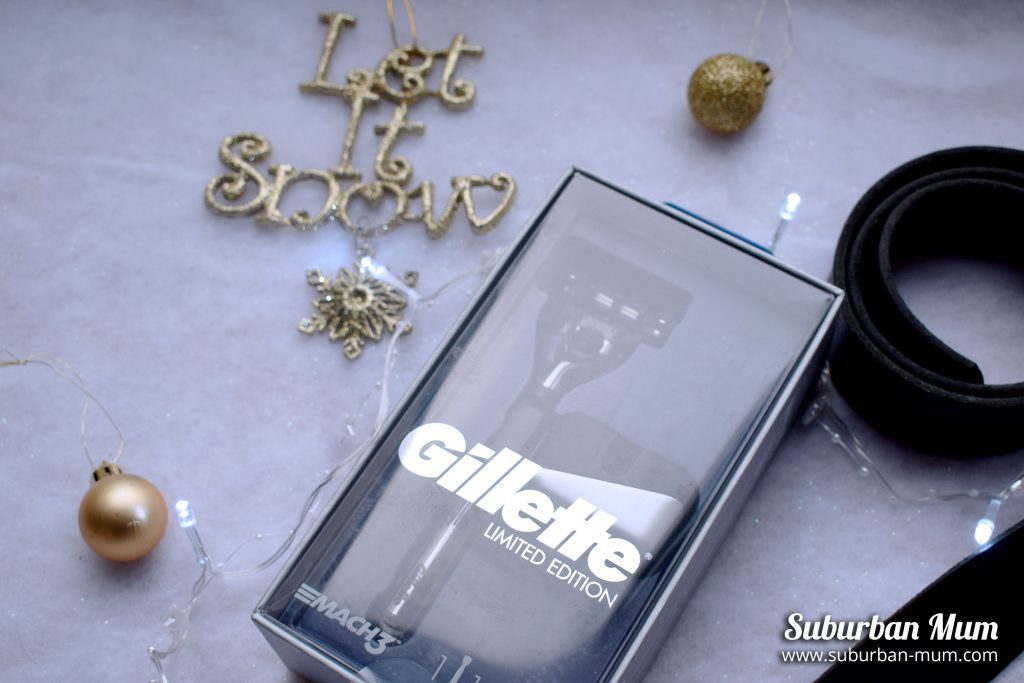 The Gillette Mach 3 limited edition gift box comes with a razor with a sleek chrome handle and a handy stand to store your razor when not in use.
£11.99 | Superdrug
The Dining Out Card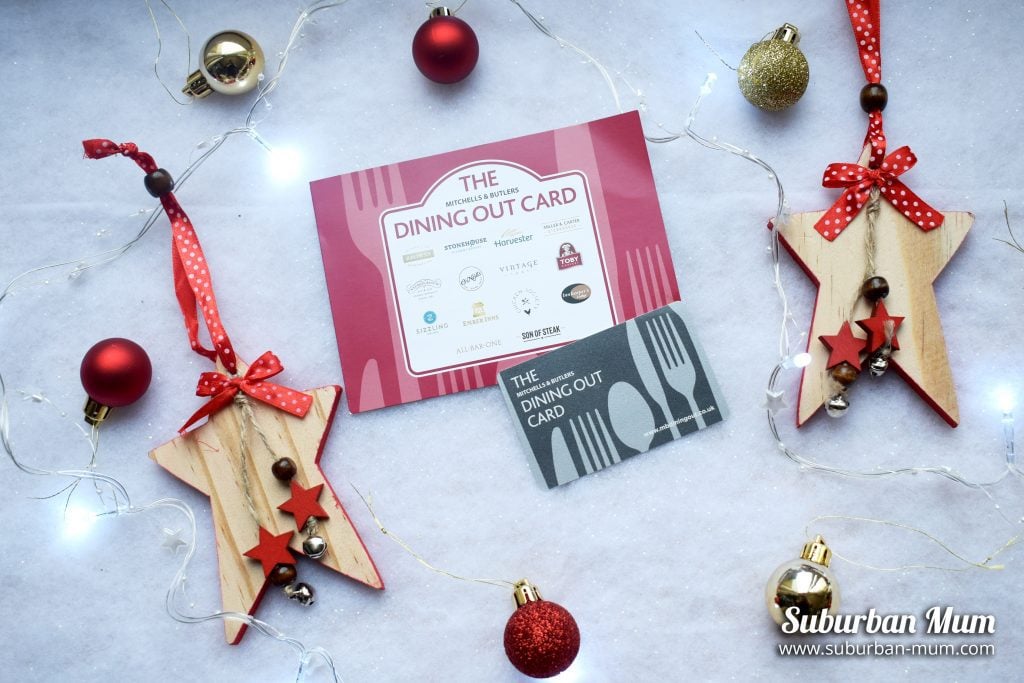 They say a way to a man's heart is through his stomach and if you'd rather not slave away in the kitchen why not gift them a Dining Out card so you can both enjoy good food with even better company? The Dining Out card can be used at a whole host of restaurants and bars including All Bar One, Browns, Ember Inns and more.
Ideas For Her
Everyone needs a good Winter coat, something that will protect you from the rain and the elements. Ladies winter jackets from Millets do just that. It's fully waterproof with adjustable cuffs and a faux fur trim hood. I can vouch and say that it keeps you lovely and warm.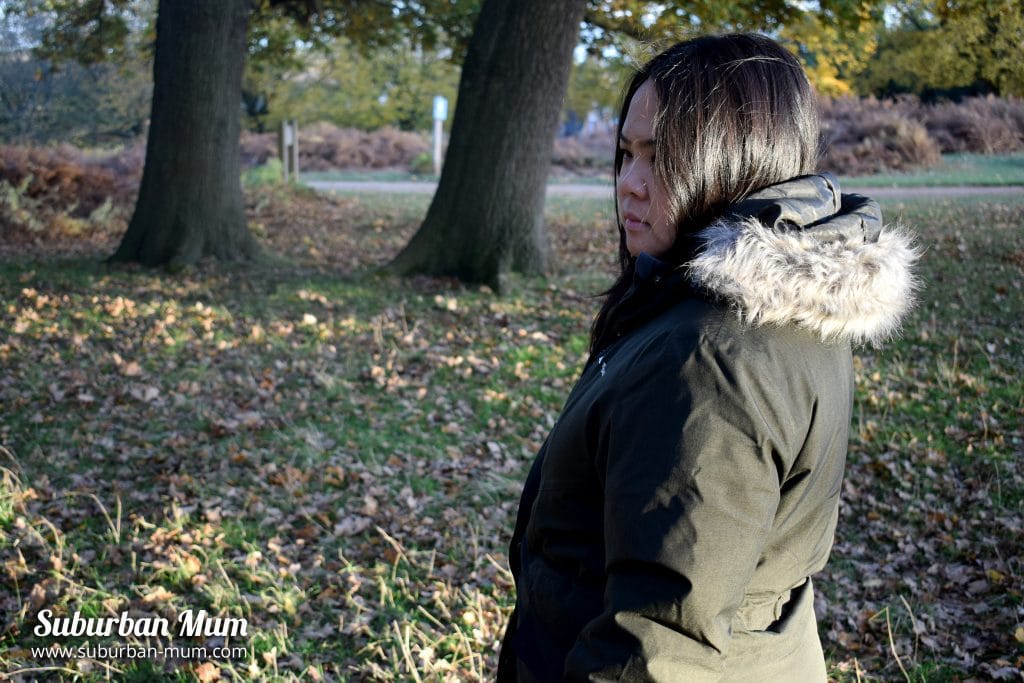 £70 | Women's Winter Jackets from Millets
With a warm jacket, you also need gloves. These North Face Women's Gloves have a silicone grip pattern on the palm for added control and grip and allow you to operate your touchscreen devices without the need to remove the gloves.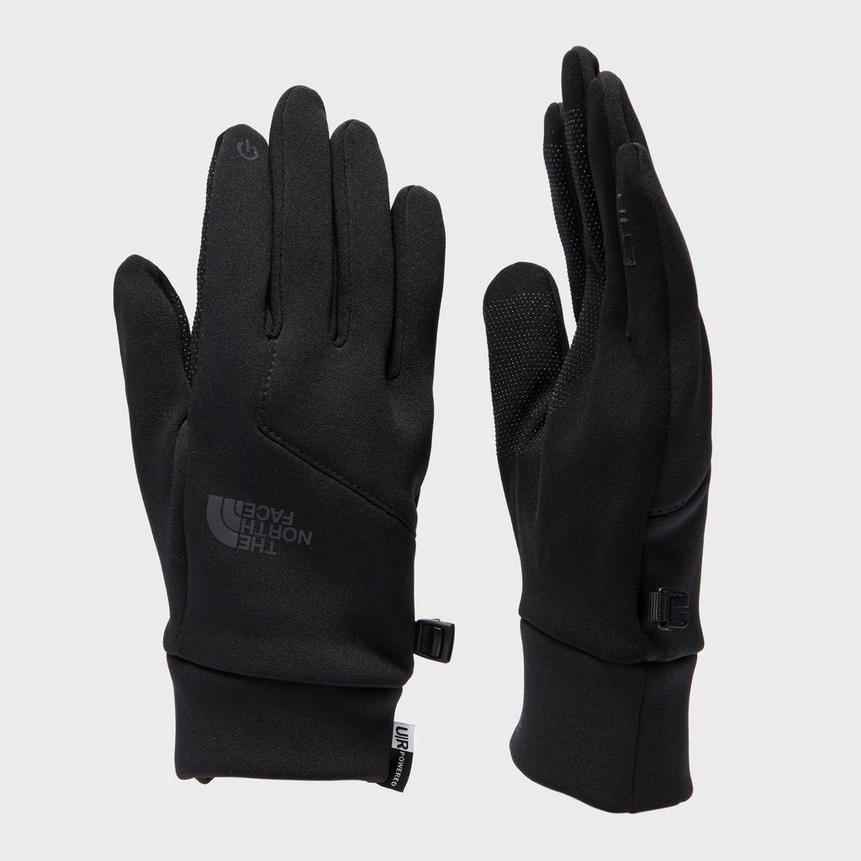 £35 | Women's Gloves from Blacks
For Pampering
O'Keeffe's have launched new gift packs for Christmas and they are guaranteed to protect and relieve your skin making them ideal for use through the colder months.
£14.99 | Amazon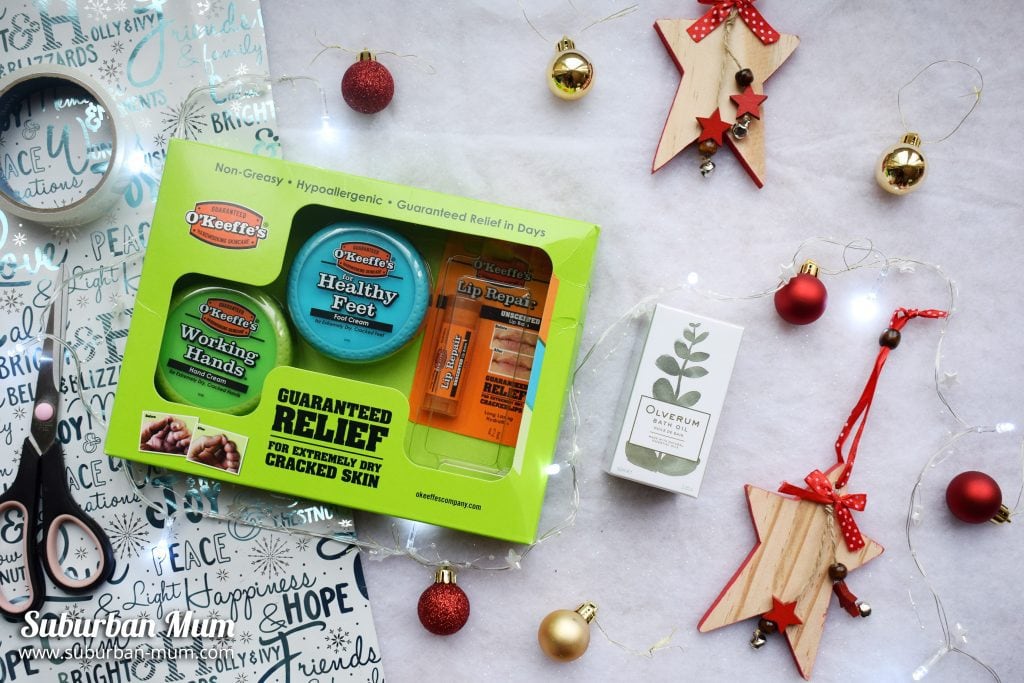 Olverum Bath Oil is a highly concentrated essential oil for baths (only 5ml is needed) that will leave your skin soft with no greasy residue. Perfect for relaxing in the bath to ease away the day's stress.
£32 | Amazon
For happy snappers
For those that love to snap all the photos, the Joby GripTight ONE Gorilla Pod is lightweight, compact and easy to use. It can attach to all sorts of everyday objects (railings, signposts and tree branches) to enable you to take more than just selfies.
£26.99 | Amazon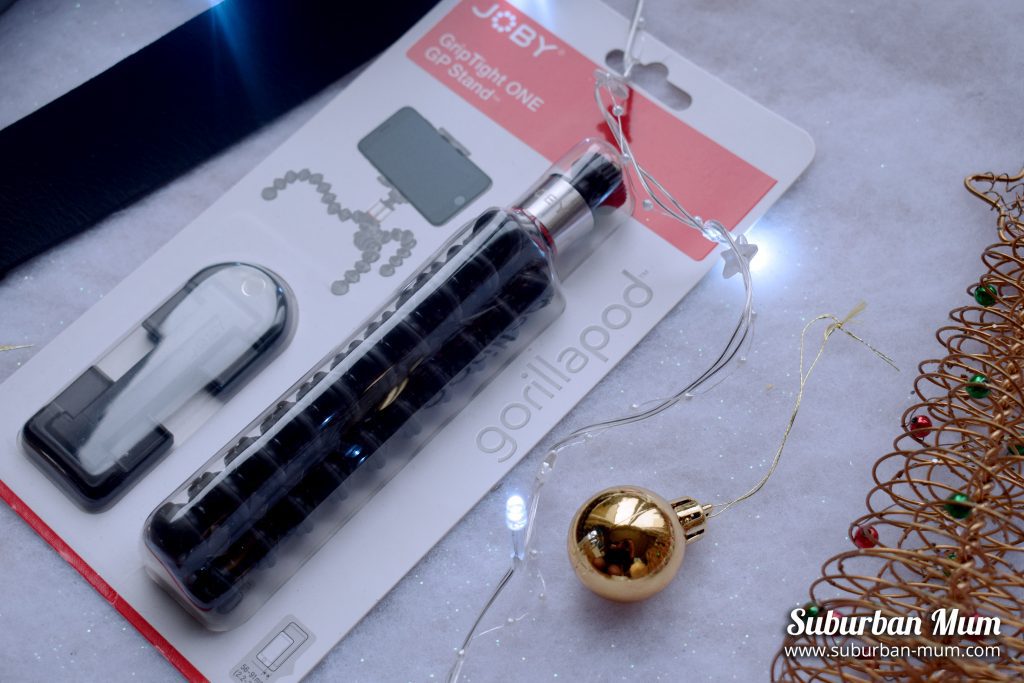 Ideas for Kids
Hornit Helmets and Mini-Hornet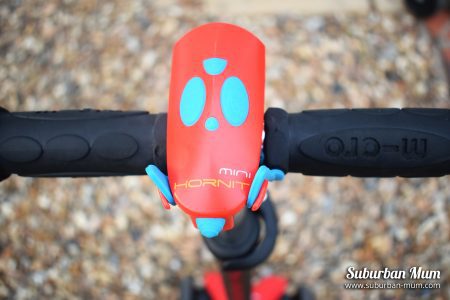 Ideal use for bikes and scooters the helmets from Hornit have an integrated LED light at the back and comes in 8 stylish designs. The Mini-Hornet light doubles up as a horn with 25 different sound effects and can be easily attached to bikes and scooters – they are perfect for use on the school run at Winter time.
Hornit Helmet: £29.99 / Mini Hornit £14.99 | Amazon
So Slime DIY Factory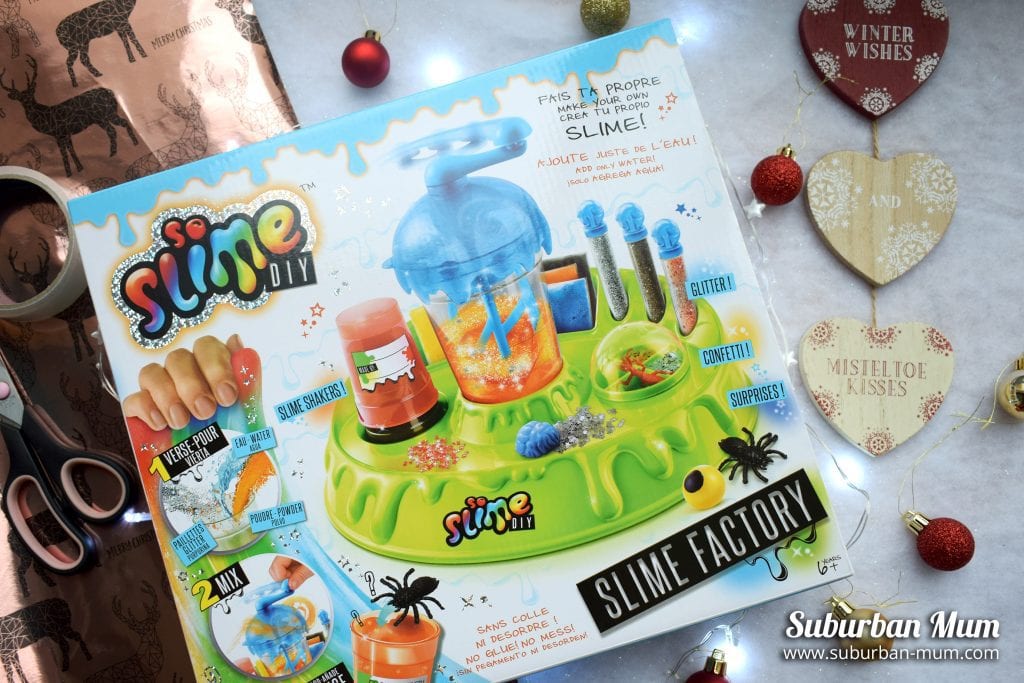 I don't think you can go wrong with slime – all kids love it and this Slime DIY factory will help them take slime creation to another level. Simply add water and customise your slime with confetti and glitter. You can even add creepy crawlies too!
£19.99 | Amazon
Please note this post contains some PR samples that were gifted to me. Any links to Amazon are affiliate links.