Last year, Mr H and I were lucky enough to be invited along to Cirque du Soleil's Amaluna at The Royal Albert Hall which was incredible.
This year, Cirque was back in residence at The Albert Hall with their new family-friendly show OVO which meant the boys got to experience their first taste of Cirque.
Portuguese for egg, OVO is centred around a colourful ecosystem and the bugs that reside there. Unlike Amaluna, there's no real storyline as such, but as this was aimed at a family audience this didn't matter one bit.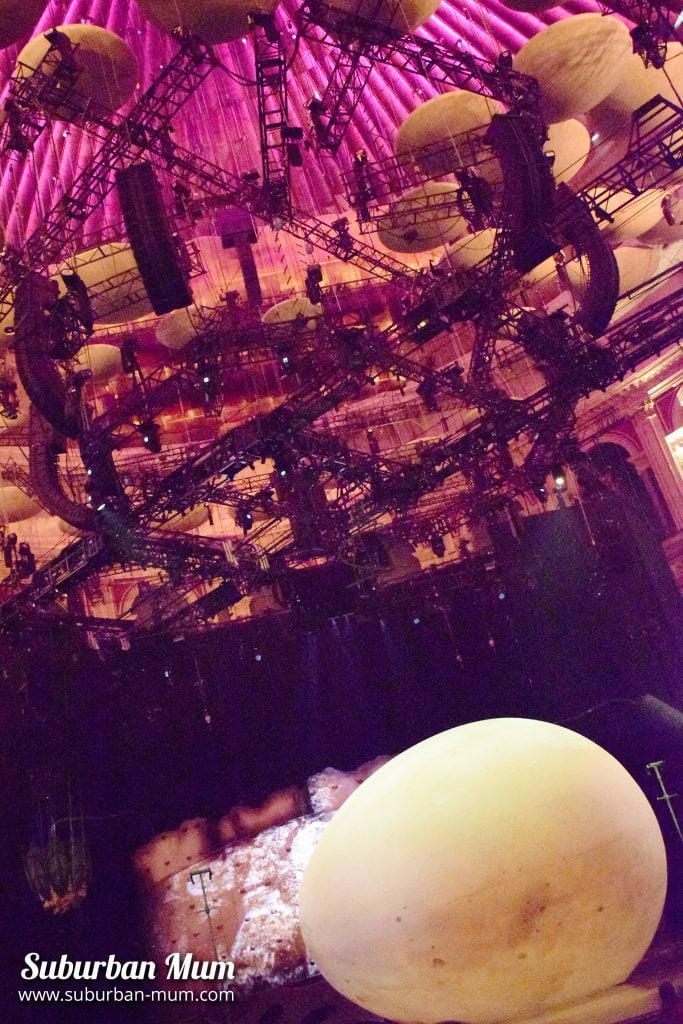 We were transfixed watching act after act. There were Butterflies, Ants, Spiders and Fleas with foot juggling, a trapeze team, and tightrope walking. The costumes were bright and colourful and the cast were full of energy. Although I have to say, the boys found the comical love story between an Ant and a Butterfly that filled the gaps between each act absolutely hilarious. I don't think I've ever heard M belly laugh so loudly, he loved the slapstick comedy of it all.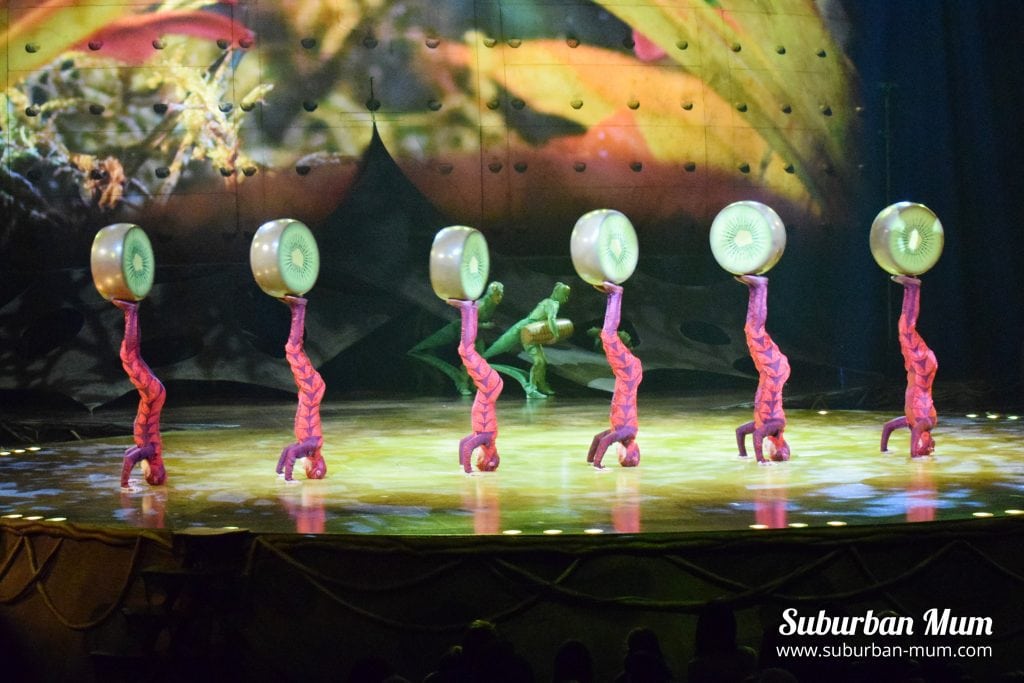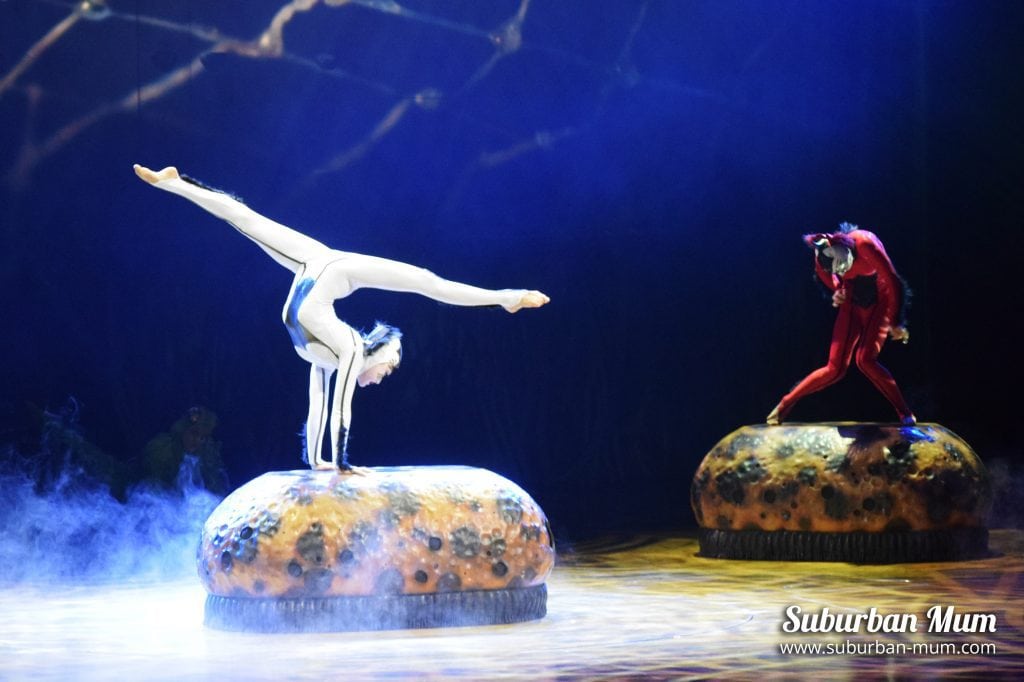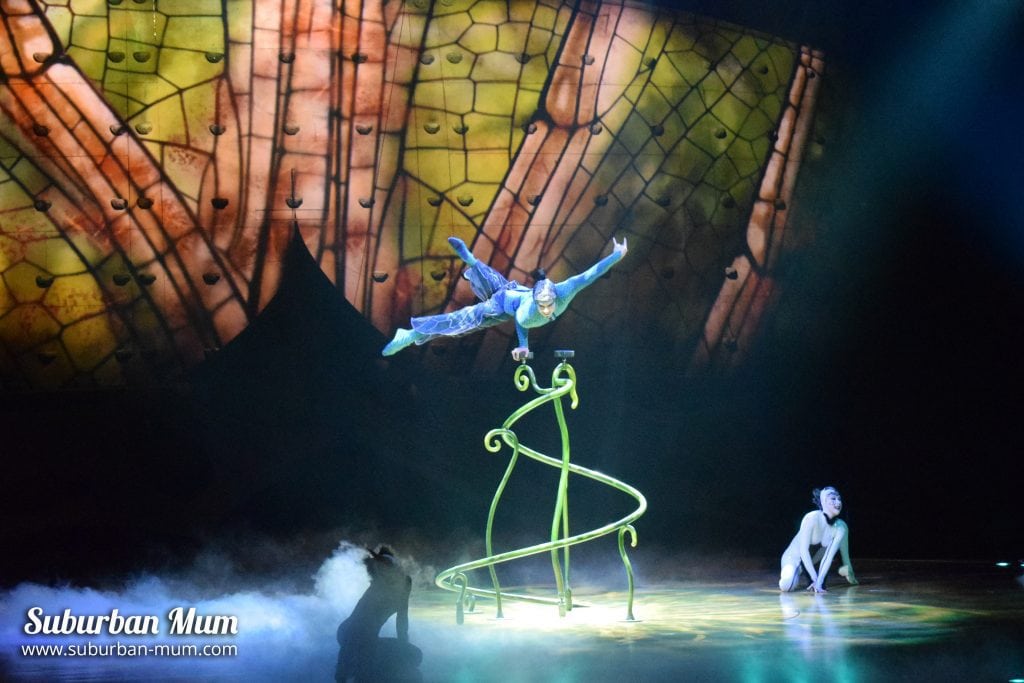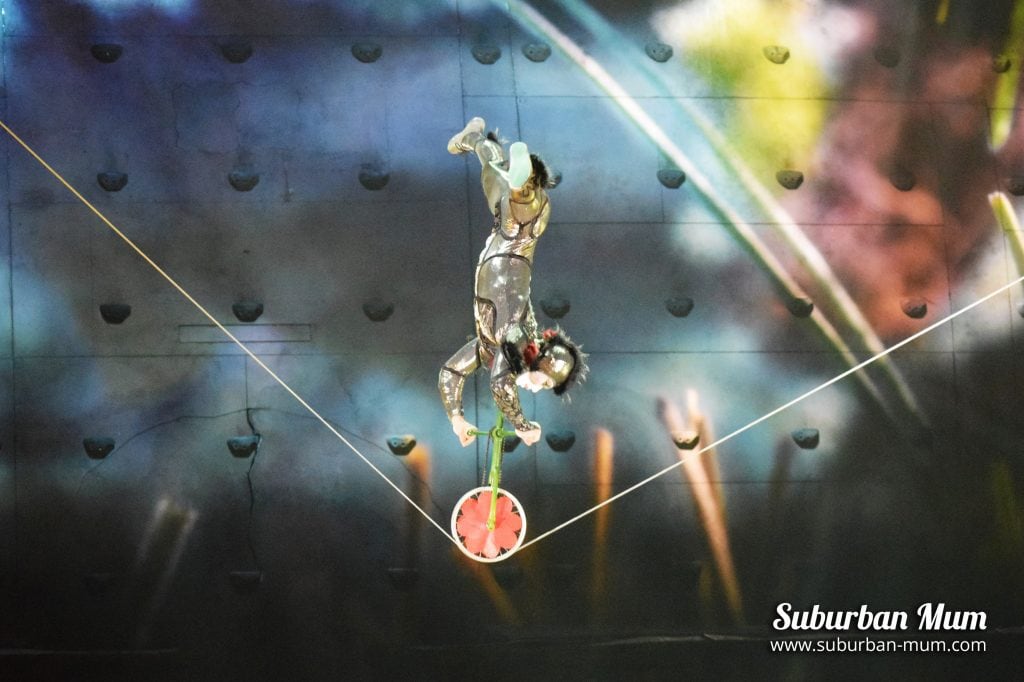 They saved the best for the finale which saw Crazy Crickets bouncing off trampolines and up onto the walls – it was most certainly one of our main highlights.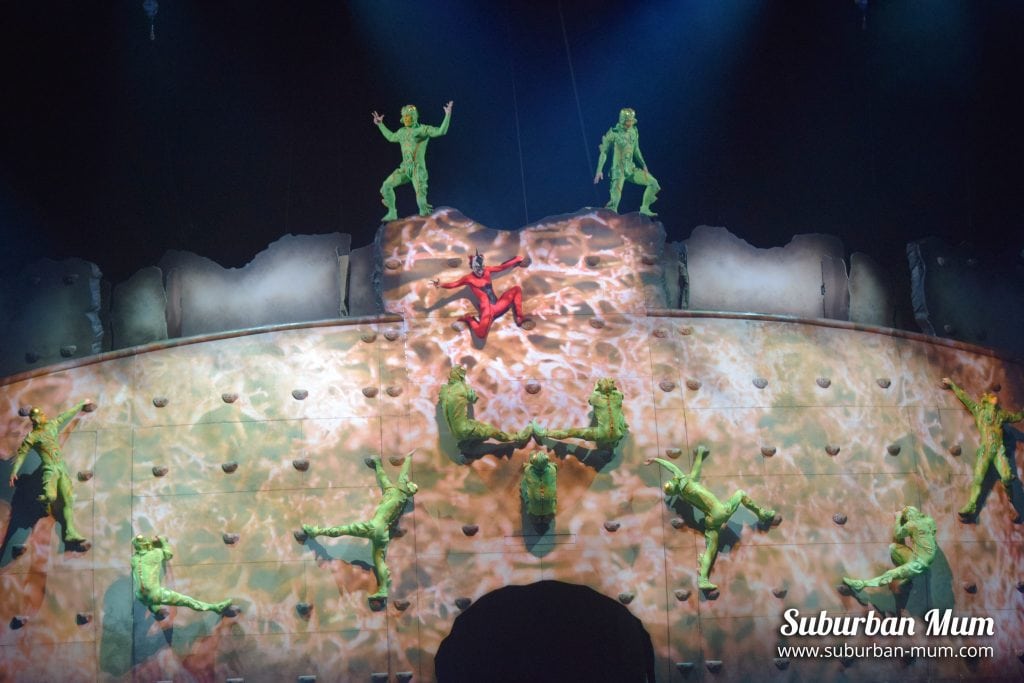 Whilst OVO may be vastly different from other Cirque shows, it certainly didn't disappoint. We felt the first half was a little slow-going but the boys were sat in awe most of the time – especially in the second half. The show lasts two-hours in total with a 20-minute interval in between. Depending on your child, I'd say it would be suitable for children aged 5+
If you're after an evening of magical entertainment for the whole family, you can catch Cirque du Soleil's OVO at The Royal Albert Hall. Performances are on daily until 4th March and you can book your tickets via their website.
Th show is then touring around Europe but is back in the UK from 16th August and will be showing in Liverpool, Sheffield, Glasgow, Notting, Leeds, Manchester and Birmingham so be sure to book your tickets in advance so you don't miss out!
*We were invited to see Cirque du Soleil's OVO for the purpose of this review. All thoughts and opinions are honest and my own.