I don't know about you but I am so excited about Christmas! I love the build-up to it to the big day. Buying and decorating the Christmas tree truly marks the start of the festive period for me.
As you can imagine, my boys are just as excited about Christmas – they've already written their letters to Santa and can't wait to start the Christmas countdown. Which brings me nicely onto advent calendars.
I normally pick up character themed calendars from the supermarket for the boys but have bought LEGO ones for them this year.
When Hobbycraft got in touch and asked us to create a Christmas Craft and given how much my boys love trains, I thought that an advent train would be absolutely perfect and would be something to surprise them with on the 1st December.
Make your own advent train
We were sent the following items from Hobbycraft to create the train:
You'll also need the following items:
Paint brushes in various sizes
PVA Glue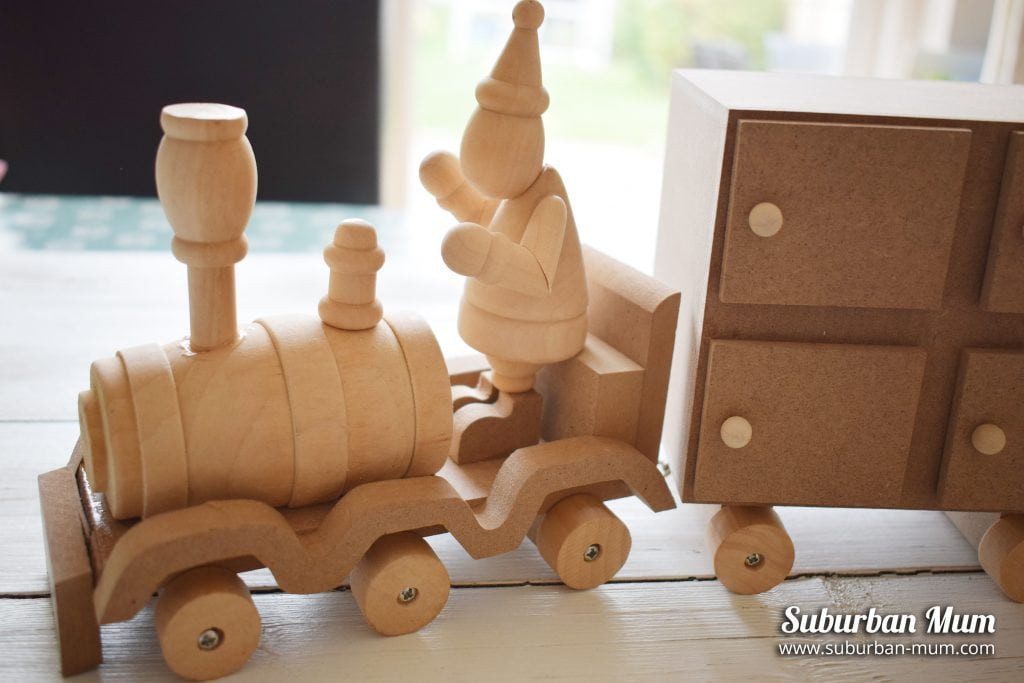 1. I started off by taking the wheels off each train carriage, I also unscrewed the chains between each carriage to separate them out ready for painting.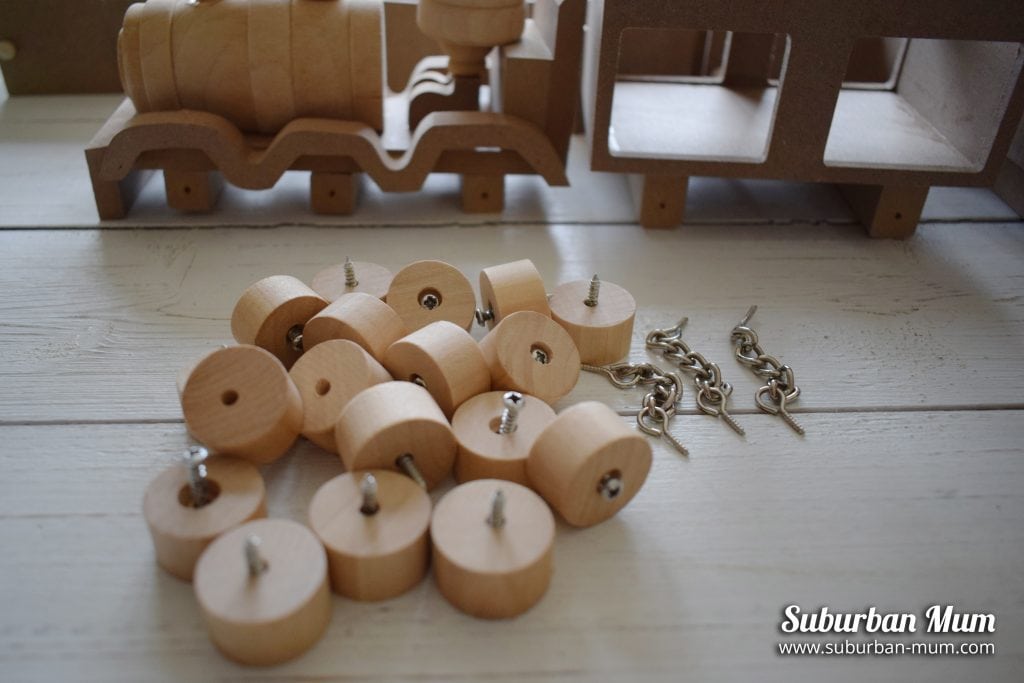 2. Paint the train using the white acrylic paint. This gives it a base for your other colours later.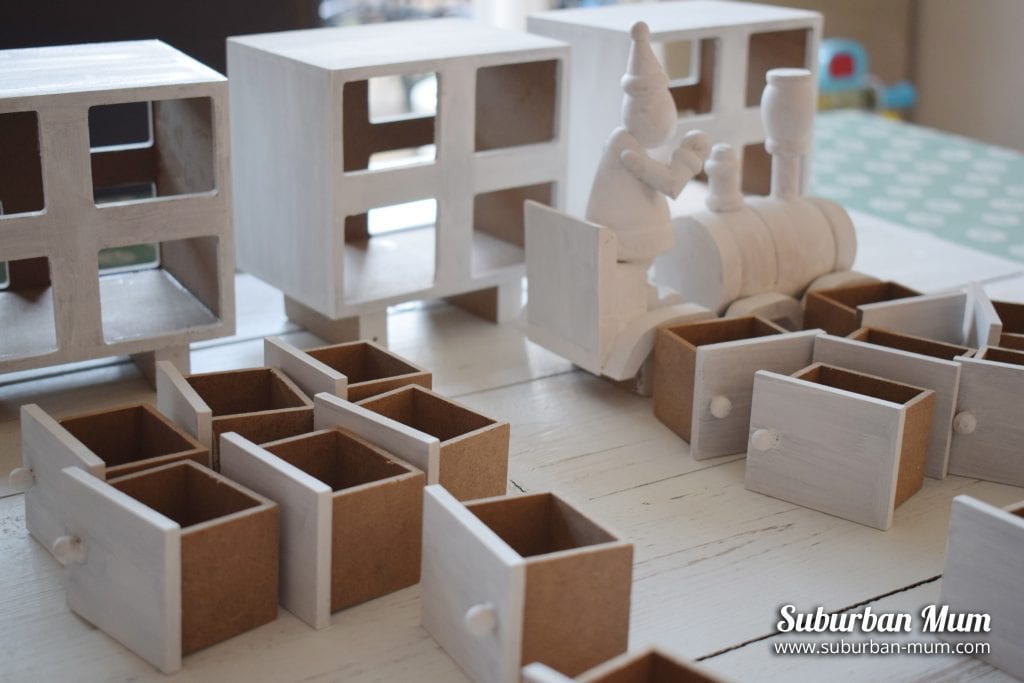 3. Now its time paint the drawers. You need to group them into 4 groups of 6 and paint each group in red, green, buff and white. You'll need to paint a good few coats on to get an even colour.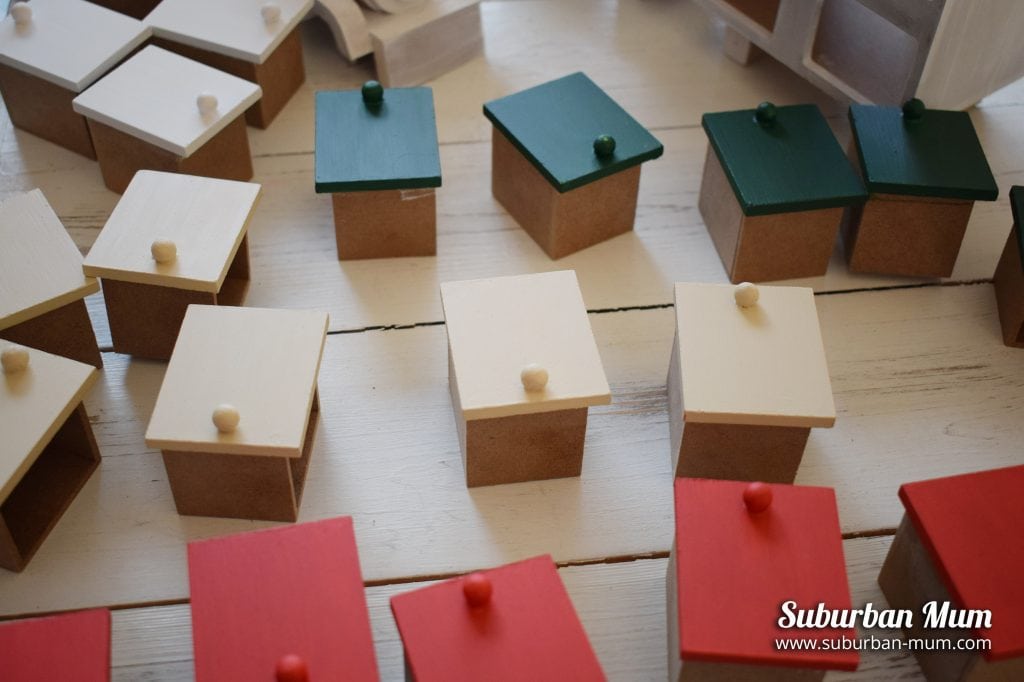 4. Next, it's time to paint the carriage bodies in buff, leave the top and paint this in red. Again, this will need a good few coats to get an even colour.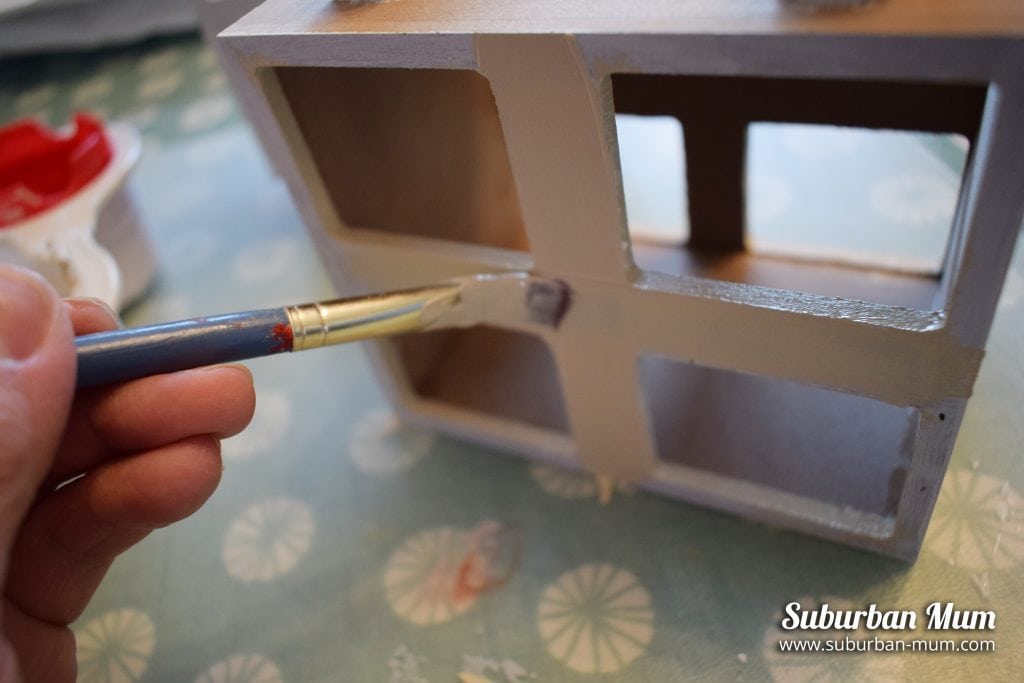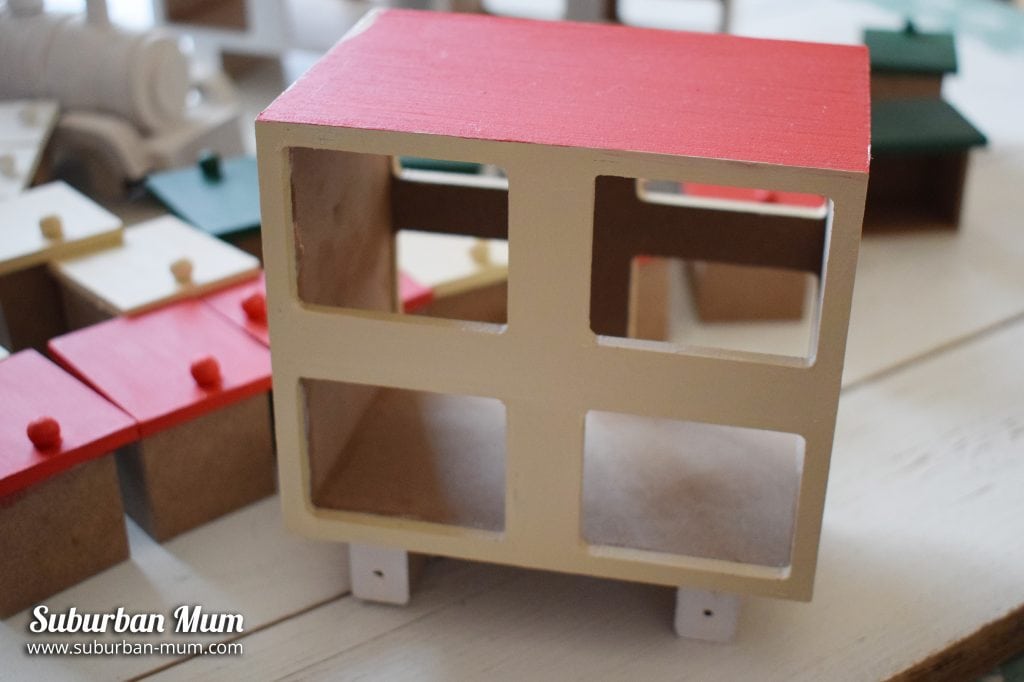 5. Next, start painting Santa using white and red.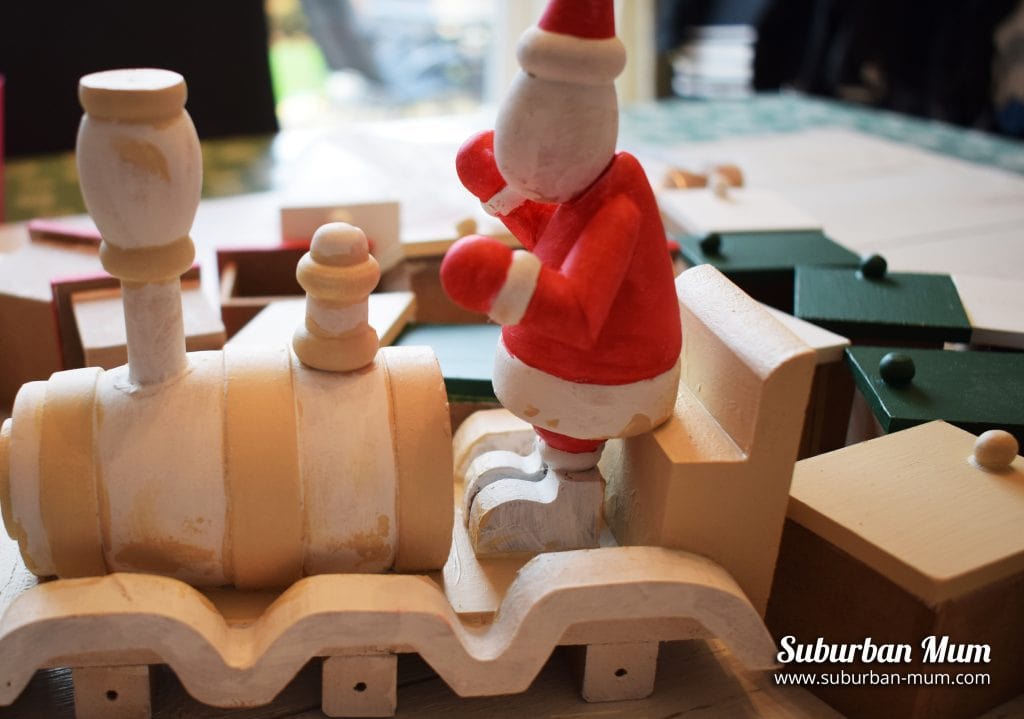 6. Then paint the engine in buff and green – as shown below. A small brush will be needed to get into the nooks and crannies.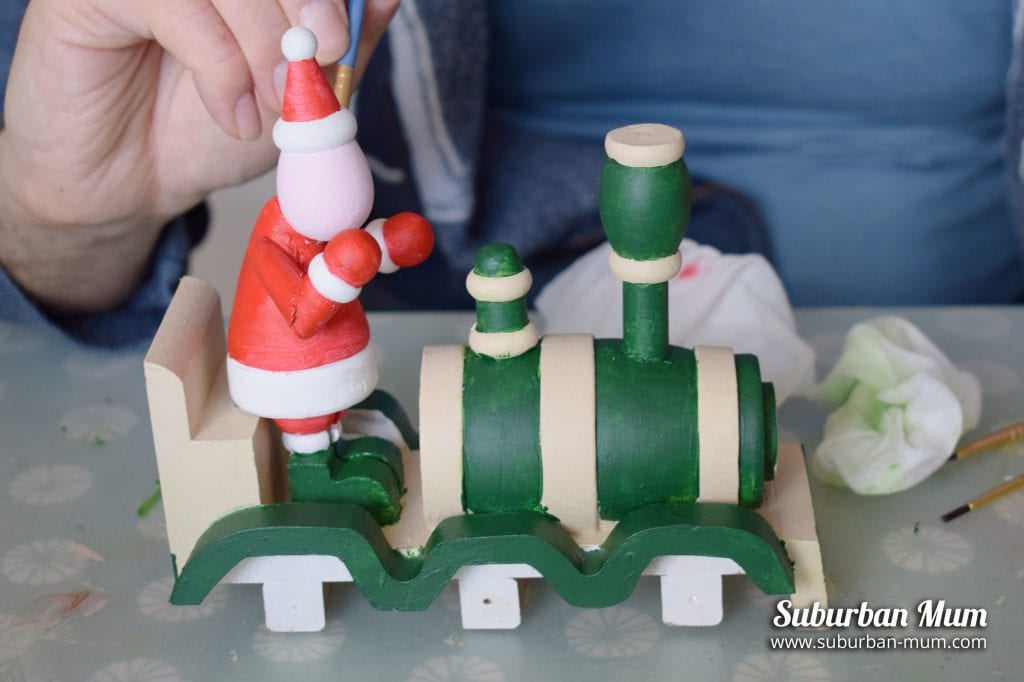 7. For Santa's face mix a little red paint with white to make pink to paint his head. Then paint his face like below.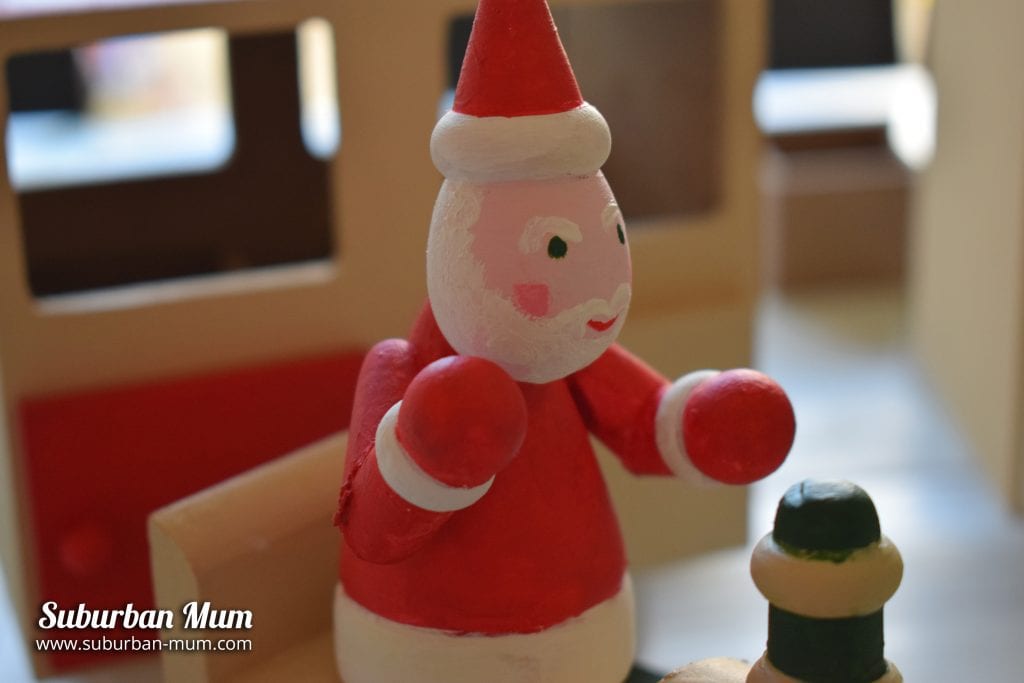 8. Pop the drawers back into the carriages. You can now decorate each drawer with the wooden Christmas toppers, making sure to distribute them evenly. Then stick them on with PVA glue.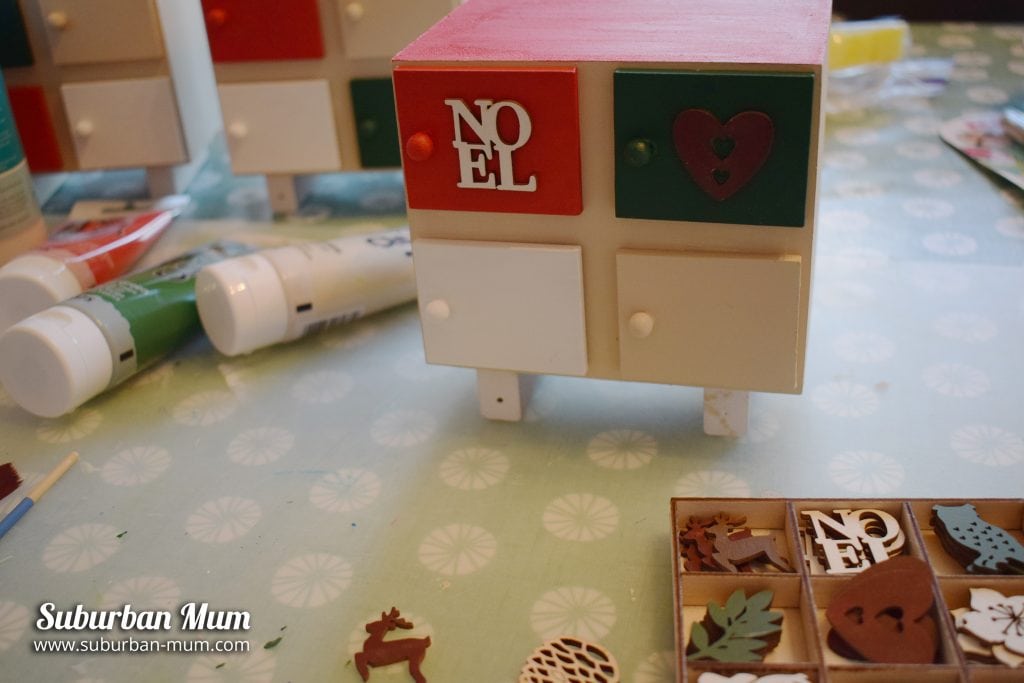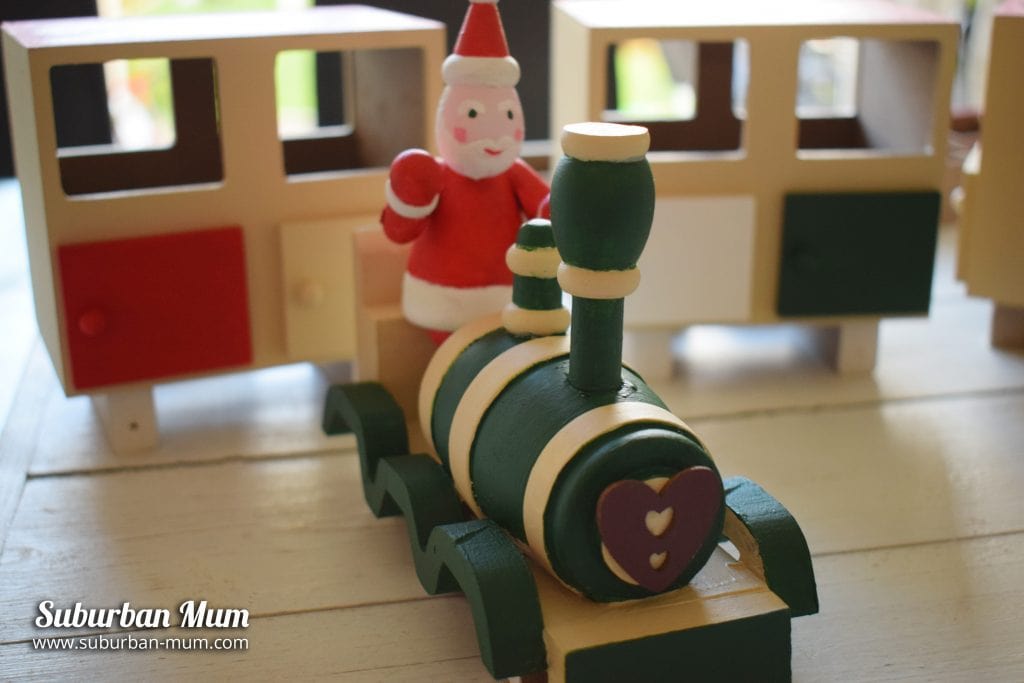 9. Once everything has dried, screw the wheels back on and connect the carriages back together.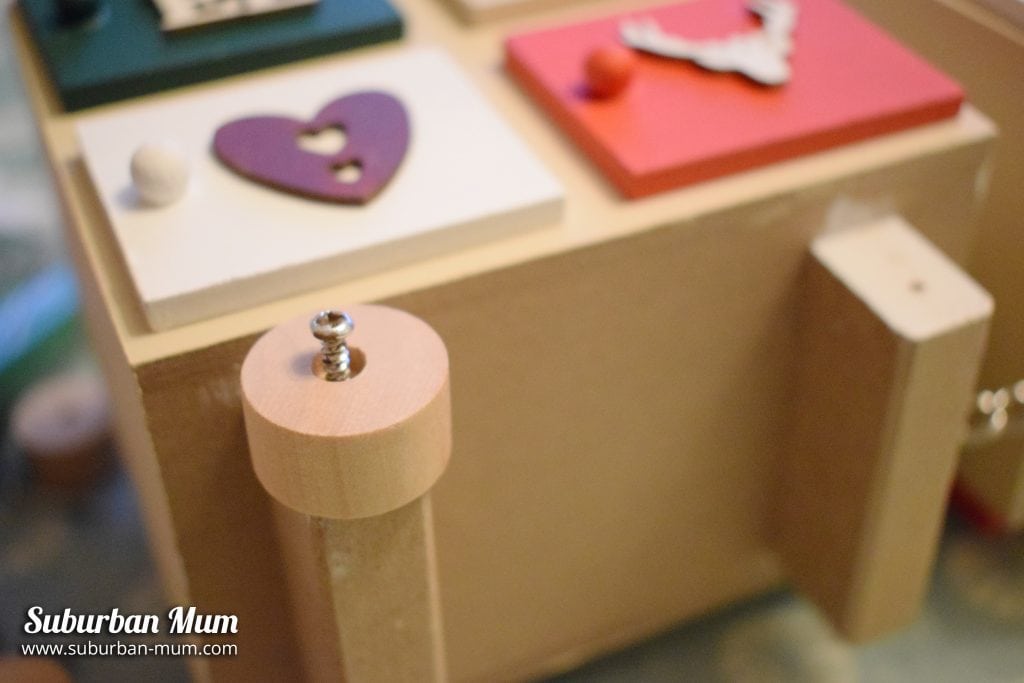 10. Using the gold pen, you can number each of the drawers and write a message on top of the carriages should you wish you do so.
Your train is now finished!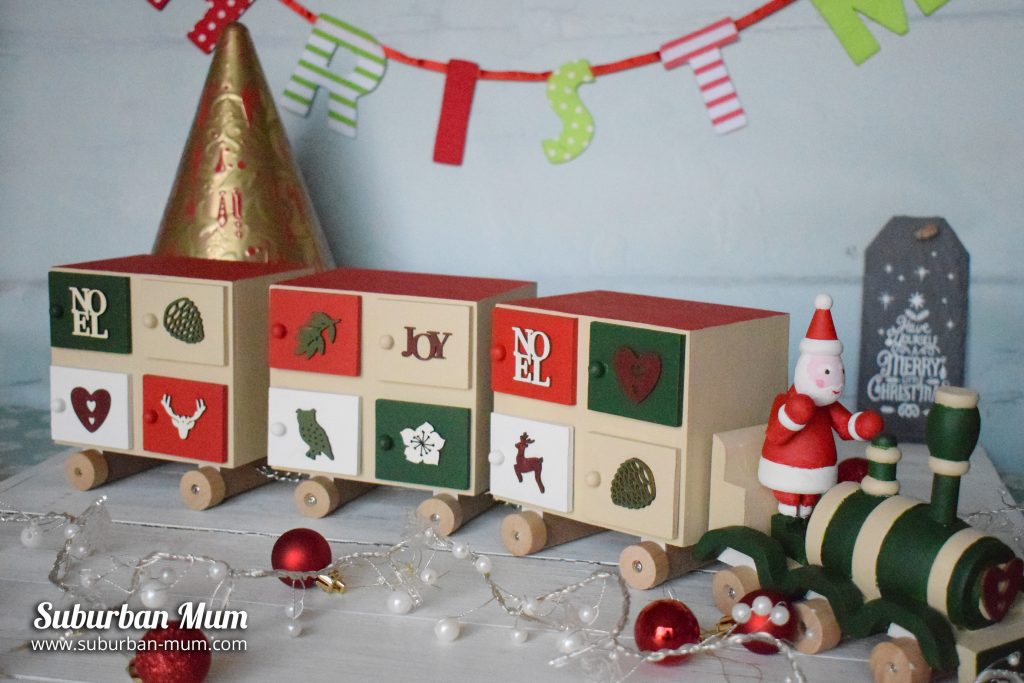 I absolutely LOVE the advent train and cannot wait to show this to the boys. I think it's going to be a key centrepiece that will be used year after year.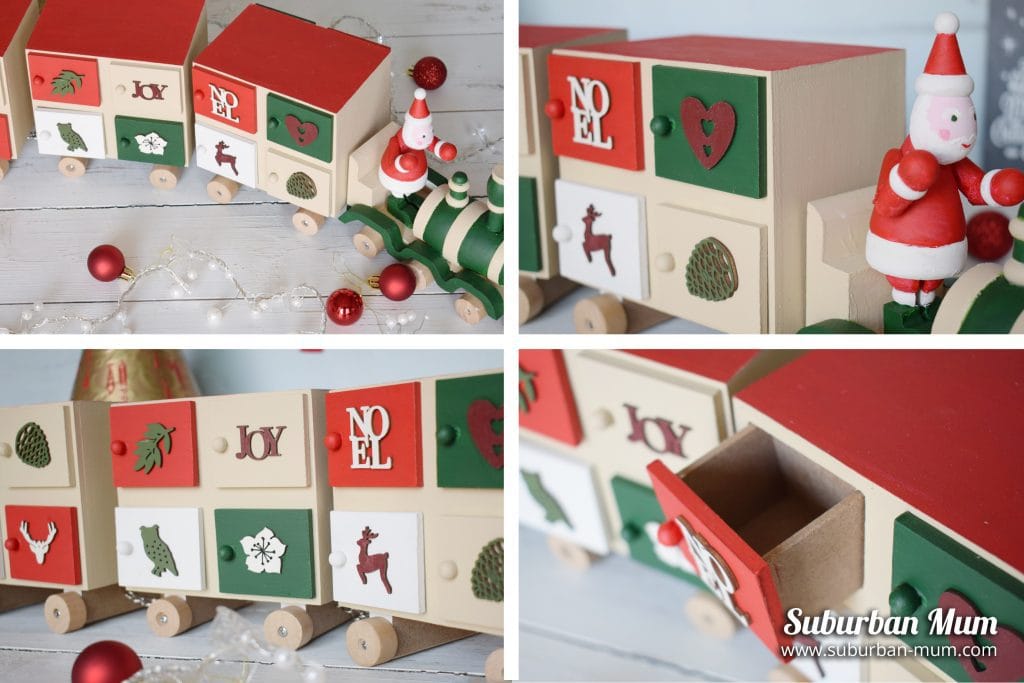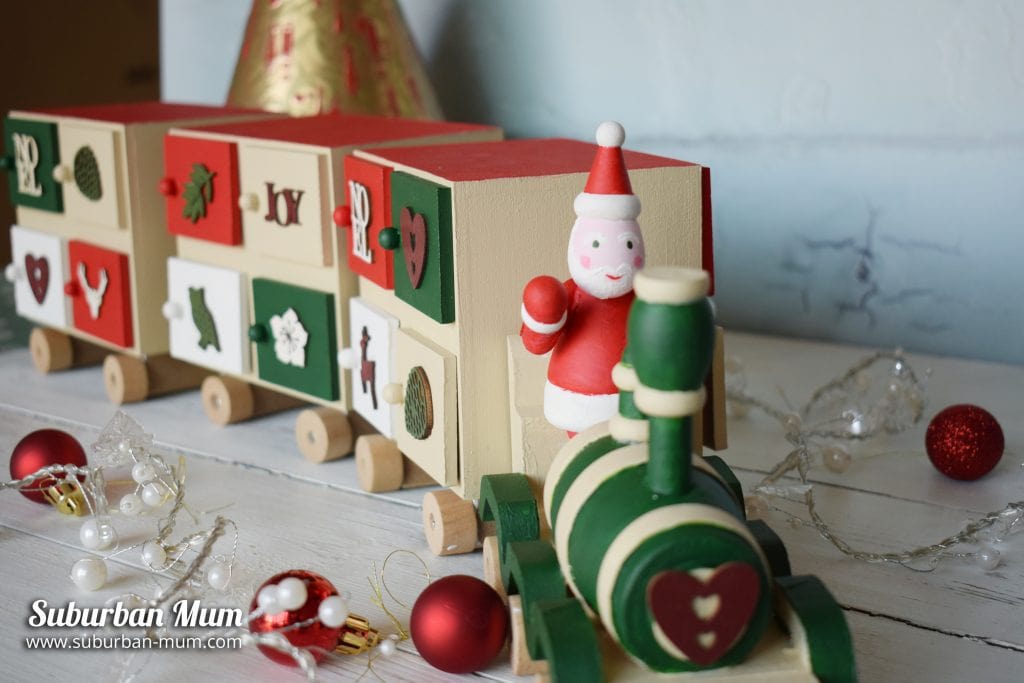 Get creative with Hobbycraft!
Hobbycraft has opened its new store in Farnborough located at Horizon Retail Park. It's packed with crafting materials to suit all ages and abilities. Crafters of all levels are all welcome to pop in and chat to one of the colleagues, who are all passionate about arts and crafts.
They also have a fantastic craft blog that is packed full of ideas to inspire to you make your own handmade items. Head over there to check out some great ideas for Christmas makes. You can buy what you need direct from the Hobbycraft website and you get free delivery with orders over £20.
*This post has been created in collaboration with Hobbycraft
Pin it for later: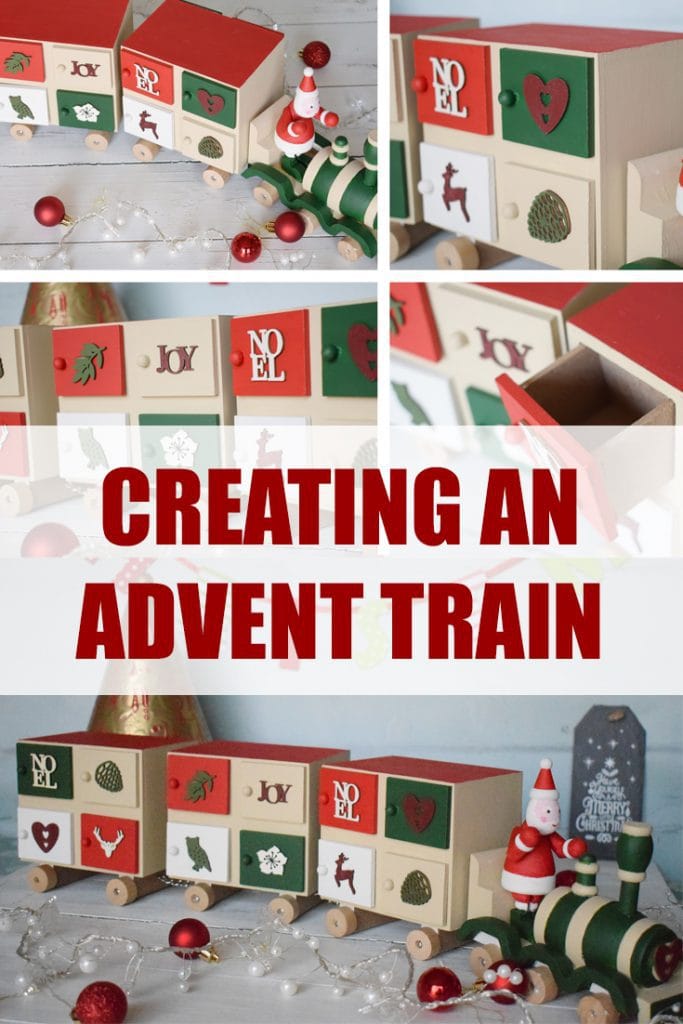 You might also like: