I've been taking my boys to West End shows since my eldest was just a couple of years old and we've been going regularly ever since. Then the pandemic came and everything came to a halt. I am so pleased that theatres are now finally able to open their doors again once more – we've really missed it.
We were invited along to preview David Walliams Billionaire Boy last week which has just started its run at London's Garrick Theatre. The boys have read a fair few of David Walliams books but this would be the first one they would watch on stage.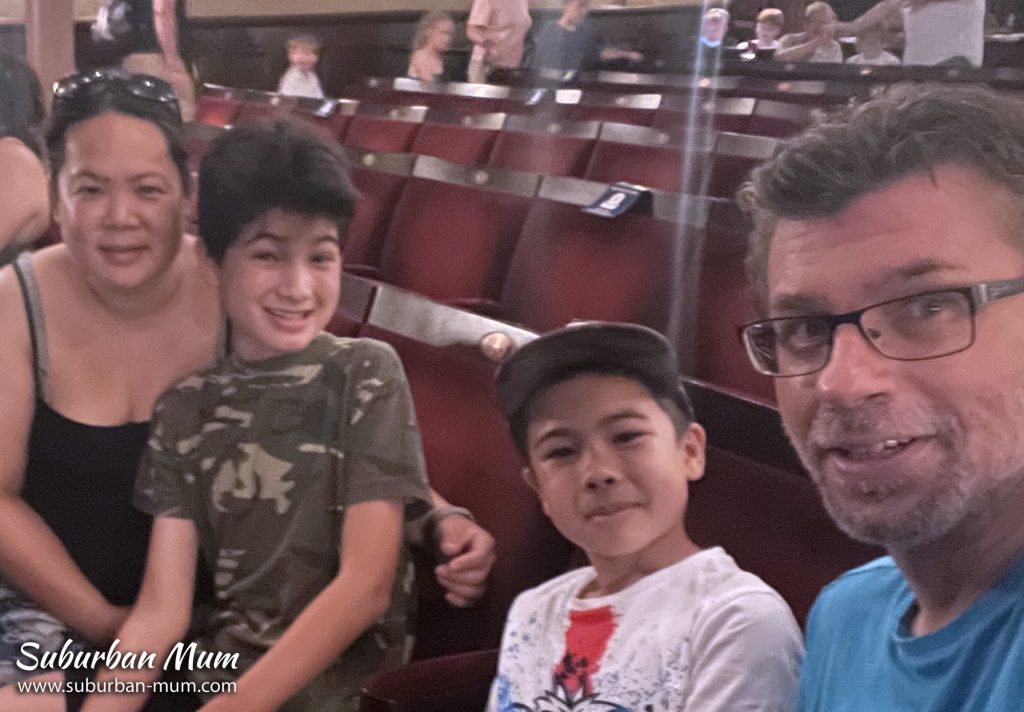 David Walliams Billionaire Boy at The Garrick Theatre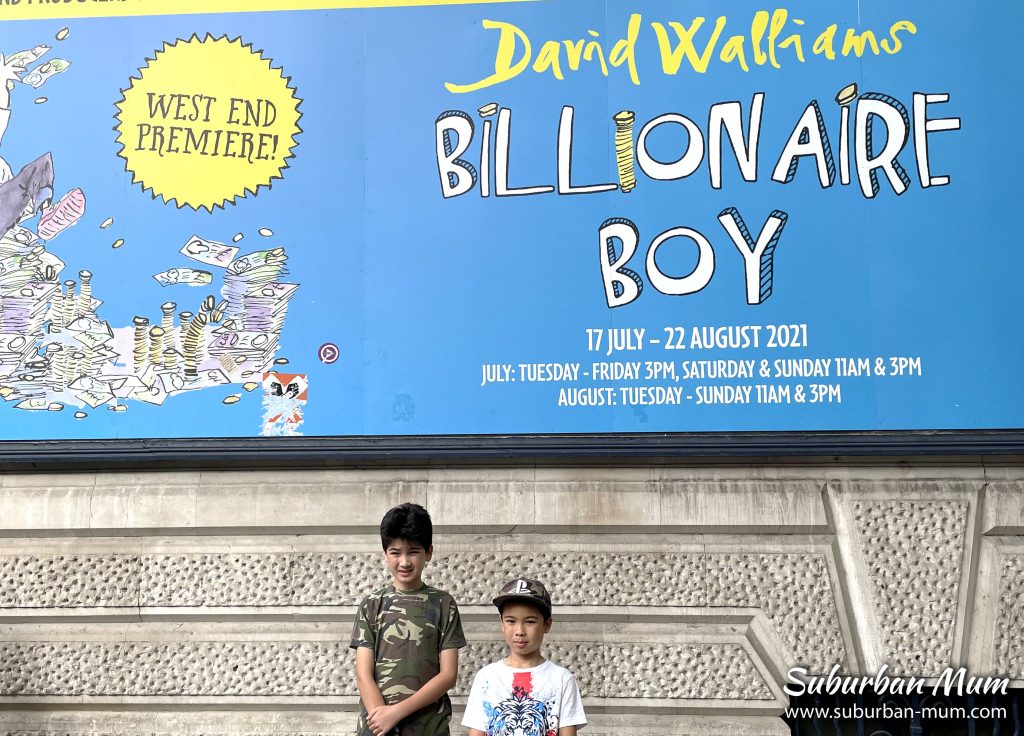 12-year-old Joe Spud is the richest boy in the country. He owns a sports car, £100,000 in weekly allowance and two pet crocodiles. He has what most children wish for but what he doesn't have is a friend. As a result, Joe decides to drop out of his prestigious school and enrol in the local comprehensive. When things don't go as planned for Joe, his life turns into a rollercoaster as he searches for what money can't buy.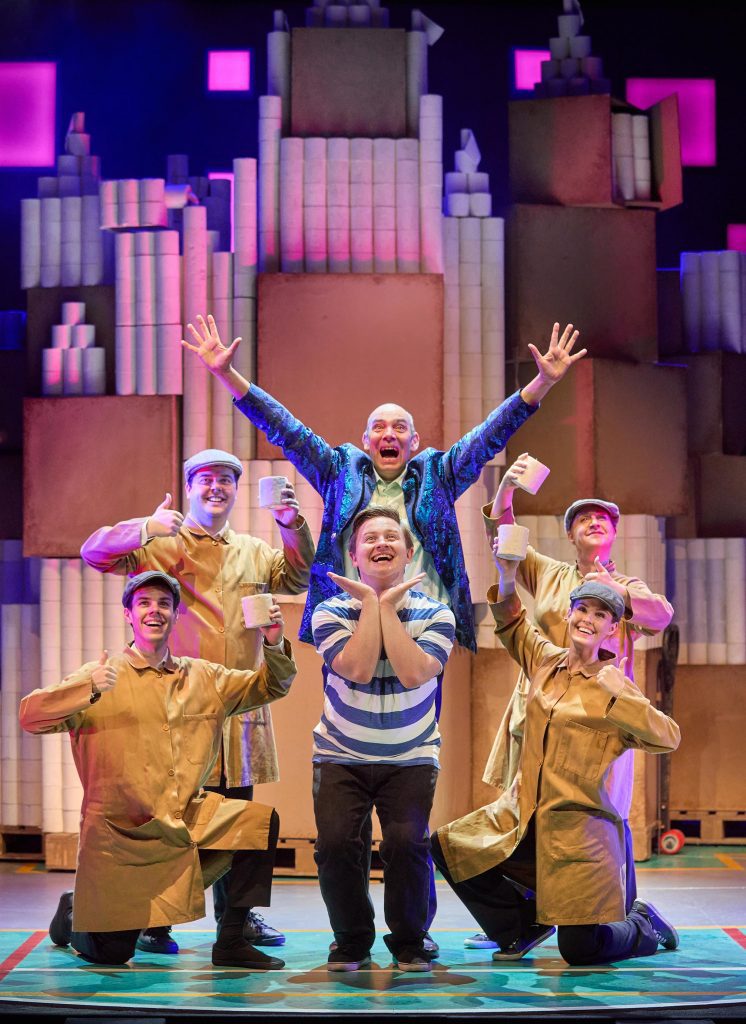 Our thoughts on Billionaire Boy
I cannot tell you how nice it was to be able to sit as a family and be entertained by the stage for a couple of hours. Hearing the kids laugh out loud at the jokes, mesmerised by the clever set changes and the musical numbers – it was all a joy to watch. My boys (aged 8 and 11)  thoroughly enjoyed the show.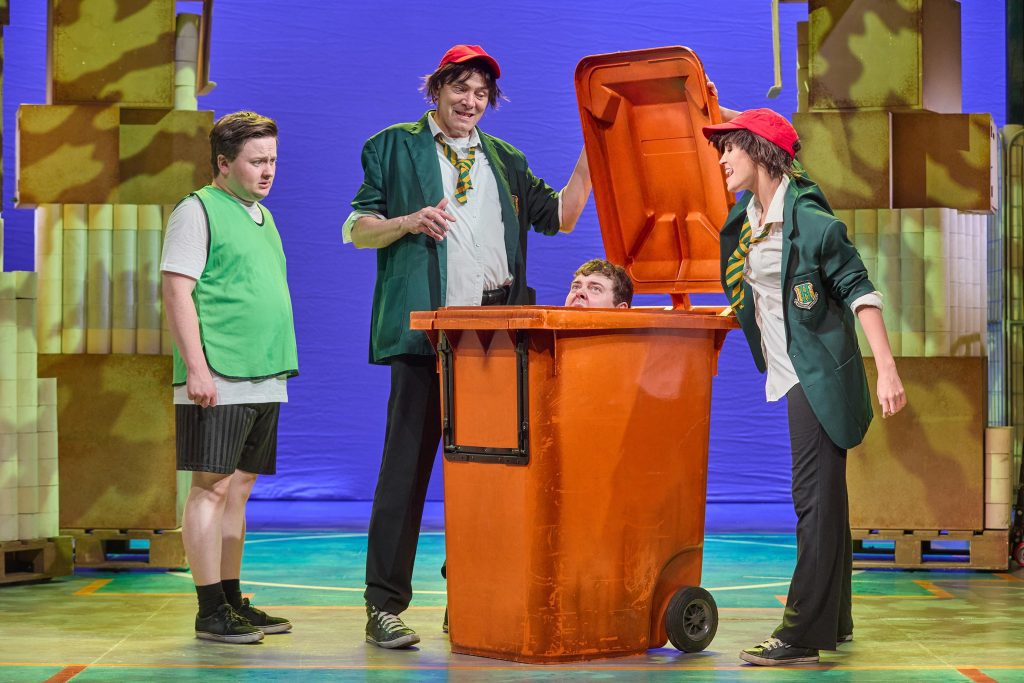 My eldest, who just the day before had finished Primary School particularly enjoyed the musical number that picked out many classic teacher sayings – we could resonate with a lot of them! I particularly liked Mrs Trafe, the school dinner lady with her very unusual meals with badger, sock cheese and ear wax. It very much reminded me of Roald Dahl books which I adored reading when I was a kid myself.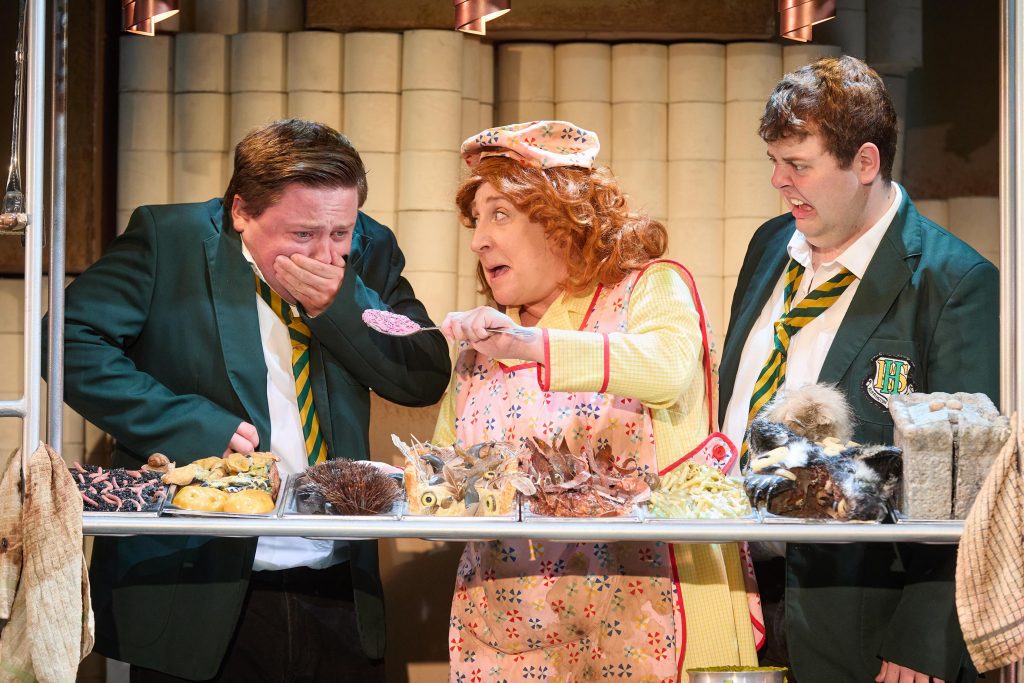 The show had plenty of humour and funny moments. If you have primary school-aged children it would be a great show to catch over the summer holidays.
Things to know before your visit
David Walliams Billionaire Boy is at the Garrick Theatre
Nearest tube stations: Leicester Square, Charing Cross and Embankment
The theatre is COVID-19 secure
Performance is 2 hours and 10 minutes including interval
Recommend for children aged 5+
Seating is socially distanced
Booking Tickets
Daily performances from Saturday 17 July – Sunday 22 August 2021. Tickets start from £19.50.
Head over to the website to book and find out more https://www.nimaxtheatres.com/shows/billionaire-boy/
You might also like: